It's almost August which means Friendship Day is just around the corner. It's true that like all other relationships in your life, friends cannot be celebrated for just a day. However, it also doesn't harm dedicating one whole day to those precious gems and spoiling them with the choicest Friendship Day gifts.
The 3 am friend, the friend you always turn to for advice, the gossip friend, the office friend, the childhood friend, the best friend, the friend you have a crush on, the internet friend, the friend you found unexpectedly- one cannot have enough friends. What better way to tell your friend you love them than by gifting something meaningful that's special and close to their hearts? If you are still wondering what to gift your friend this Friendship Day, you are at the right place. We have curated the only gifting guide you will need to show your friends you love them.
Friendship Day in India – Date
Friendship Day in India is celebrated on the first Sunday of August every year. This time the occasion falls on 6 August, 2023.
Friendship Day celebration ideas
If you're looking for some fun and thoughtful ideas to celebrate Friendship Day with your BFFs this year, you can consider the following ways.
Going for a weekend getaway.
Buy them a present or plan a gift scavenger hunt to surprise them.
Plan a movie marathon night.
Throw them a surprise party.
Revisit your favourite places in the city.
Take a workshop together (dance, baking, painting, cocktail making).
Take a therapeutic spa session.
Go for a brunch date followed by shopping.
Host a game night or a picnic lunch. How to choose the best gifts for friends on Friendship Day?
Here are a few things to consider when choosing gifts for your friends this Friendship Day.
Opt for gifts that are practical, thoughtful, durable and useful for your friend instead of being just flashy.
It bodes well to know about their likes and preferences. Knowing whether they will enjoy a gift or an experience more makes for a great start.
Make a list of things they enjoy and the hobbies they indulge in to buy presents accordingly. Are they an avid reader or love cooking and baking? Do they have a favourite show or a movie? Are they a fitness enthusiast or into sports? Enlisting such things will help you in coming up with a list of gifts that they will like.
Adding a personalised touch to the gift is a great way to make them feel special. Whether it's adding a handwritten message to their gift or having it engraved with their name or a reference to a significant milestone or event, the ways and options are plenty.
Be it an experience, a gift, a pampering session or a relaxing day, think of what they really need and then spoil them with that.
Another way to make your present more personalised is to make it yourself. Whether you're good at creative hobbies such as painting, crocheting and craft work or making delish desserts or other food items, giving them something handmade will work wonders.
If nothing else helps, it is always better to ask them. Gifting them what they want will never fail you.
The ultimate gifting guide for Friendship Day 2023
World's first-ever Indo-Japanese gin, Doja Raise a toast to your friendship with the world's first-ever Indo-Japanese Gin, Doja. What makes this gin unique just as your friendship is the use of Yuzu, Sansho Peppers, Hinoki, and Cedar from Japan that is combined with coriander, pepper, and cardamom from India. Bottled and packaged in Goa, the artisanal small-batch gin is produced with the finest native botanicals from the rich lands of India and Japan's Wakayama prefecture. Currently, it is only available in Goa & Mumbai.
Find out more about Doja gin on doja.com
Stylish aviator sunglasses by GUESS Sunglasses are a staple in everyone's accessory closet and this pair by GUESS is undoubtedly a voguish piece. It is crafted using premium materials and offers an absolutely lightweight and comfortable fit in a stylish cocoa brown hue. It's an ideal Friendship Day gift idea for someone who loves to stay a step ahead in her styling game and also knows how sunglasses can elevate any look by multifolds.
shop Guess sunglasses on tata cliq luxury
A trendy puffer bag by HK Basics for that true blue fashionista Bags make for one of the most important and coveted accessories that one can have in their wardrobe. For that matter, an assortment of distinctive styles in different hues and sizes is a must in everyone's closet. One such piece that would make a good fit for your friend's collection of bags (or even yours) is this puffer crossbody bag in a striking blue colour. From elevating everyday casual outfits to complementing streetwear pieces, this trendy bag makes for a great way to amp up any look.
shop puffer crossbody bag on hk basics
A healthy twist to their sugary cravings with The Conscious Baker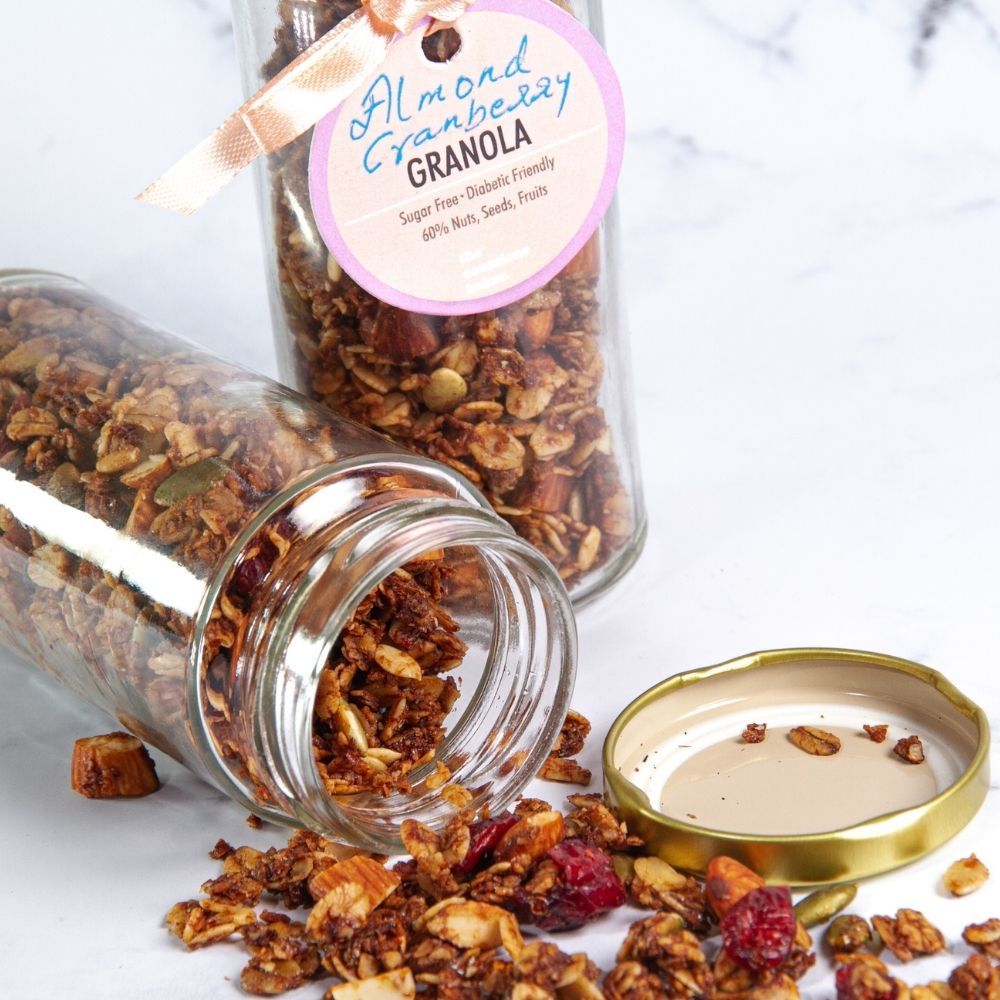 Healthy desserts and healthy friendships go hand in hand. The conscious baker follows the journey towards providing a complete solution for healthy food. They started The Conscious Baker in March 2020. Following the same principles of No Refined Flour and No Refined Sugar, they now provide an end-to-end solution for all your dietary needs without compromising on nutritional values and taste.
Shop The Conscious Baker products here
Coolest beer for your coolest friends, courtesy Simba This Friendship Day, say cheers to your friend with India's first homegrown craft beer brand Simba Beer. Available in three varieties- Wit, Stout and Lager, each of them are crafted to suited to various taste needs. Find the one for you and your friends and make the most of the rains.
Find out more about Simba beer here
Onitsuka Tiger SCLAW Puff shoes for that sneakerhead in the group Released as part of the Autumn Winter 2023 collection, this all-white pair by Onitsuka Tiger is an addition to the existing SCLAW series. With the design inspired by the essence of an urban city, the sole is marked with debossed lines depicting tiger scratches while the upper features puffed up accents. It toes the line between style and functionality exceptionally to lend a unique footwear experience to the wearer. This pair also comes in an all-black colourway and will be perfect for your sneakerhead friend.
shop ontisuka sneakers on onitsukatiger.com
A gold-plated friendship bracelet from SHAYA Revel in the nostalgia of the good ol' times of tying friendship bands by gifting your BFF this elegant bracelet. Fashioned in gold-plated 925 silver, this minimalistic design is handcrafted which means that no two pieces are alike and are rather unique. Festooned with a dainty textured waves charm, this piece would be the perfect surprise for her that she will never want to take off.
Gift her the bliss of fragrant hand creams by The Body Shop The Protect & Soften Hand Balm Trio by The Body Shop will make for a unique gift idea this Friendship Day. Comprising of three hand balms, Almond Milk, Avocado and Shea, these hand creams promise silky-soft and nourished hands for up to 96 hours. Not only do they take care of your palms, they're also cruelty-free and purely vegan.
shop the hand balm trio on the body shop
Eye-conic fashion with Lenskart Lenskart's sleekest, trendsetting, and sassiest eyewear of the season. Each collection is versatile in its own way and can be easily paired with different looks, making this the most sought-after gifting item. From friends who toil till dawn across their screens, yet do it in style, to the ones who like to keep comfort and minimalism at the forefront of their wardrobe choices – Lenskart has the finest pair for each comorade!
shop Lenskart products on amazon
A treat of Exotica Gift Hamper for your foodie friend by Smoor Perfect for the friend that loves chocolate a bit too much, this gift hamper by Smoor makes for an ideal pick. It's full of delectables such as cookies, chocolate dragees, Mayan bar and some nuts. This premium set of delicious goodies will surely leave them surprised. Not to forget the stylish, sleek box that they would also be able to use for storage.
shop smoor exotic gift hamper on tata cliq luxury
French Connection smartwatch for the tech-savvy friend Ideal for a friend who is always on-the-go, the R3-D Pro smartwatch by French Connection makes for a thoughtful Friendship Day gift that they will actually use. Including health and fitness trackers, sports modes providing accurate data and Scientific Movement Intelligent Monitoring, this watch will make their life easier. With a round 1.28-inch high-definition display, it also has a multi-language firmware, weather trend indicator and multiple watch faces for a different look every time.
shop french connection smartwatch on myntra
Gift her a luxurious shower experience at home with the Kimirica Gift Box It's time to spoil your BFF with the fragrance of love and goodness of beneficial ingredients with the Love Story Gift Box by Kimirica. Comprising clear and creamy bathing bars, a body wash and a body lotion, this set features body care products that harness the essence of aloe vera, vitamin E, shea butter, jojoba, white tea extracts and ginkgo biloba. It'll lend an ultimate shower experience that your friend is going to love for sure.
shop kimirica love story gift box on nykaa
A pair of fashionable yet comfortable Kanghyuk X Crocs Classic Clog Crocs are known to be one of the most comfortable footwear that have also taken over the runway at fashion weeks. And the recent drop, Kanghyuk X Crocs Classic Clog, makes for a great Friendship Day gift for someone who loves a blend of style and functionality. Available exclusively at Superkicks, this pair is extremely lightweight to wear apart from being water-friendly and easy to maintain. The understated aesthetic of the design is amped up with subtle red and black detailing and signature Jibbitz charms. Offering unparalleled comfort, these can be styled in versatile ways with casual and streetwear looks.
shop Kanghyuk X Crocs Classic Clog at superkicks
Jewellery box by Accessorize for her to keep her coveted jewels organised If your friend loves jewellery and never misses out on carrying her treasures when travelling, a compact yet spacious jewellery box is all she needs to keep them organised. Crafted with faux leather in a pretty pastel pink hue, this lightweight organiser features two separate sections (large space for bracelets and neckpieces and slip inserts for rings and earrings). This box promises to keep her precious pieces safe and tangle-free.
shop accessorize jewellery box on myntra
Travel mug by Incrizma for the one who's always on-the-go Is your friend always on-the-go and needs one too many cups of coffee to get through the day? If so, then a handy travel coffee mug will really be her saviour. A mug that keeps iced coffee cold and hot coffee hot will be their perfect travel companion and this stainless steel, vacuum insulated coffee mug by Incrizma makes for a great pick. With a stunning black make, this travel mug is easy to hold owing to the silicone grip and is also both microwave and dishwasher safe.
shop incrizma travel mug on myntra
SoulTree for the soul sister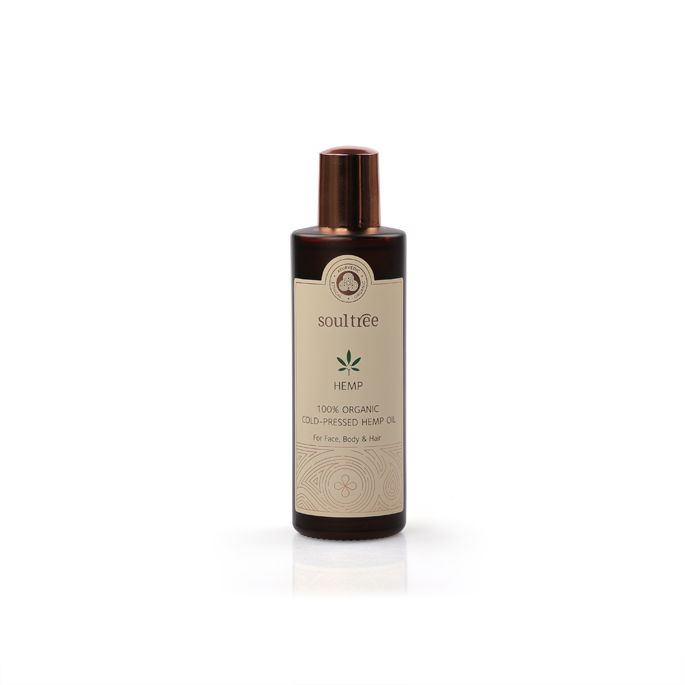 Your friends were the ones who pulled you up whenever things got a tad too dark. Your friends were the ones who made you laugh in the most desolate of times. Your friends were the ones who made all of it a little bearable. Here's you making it easy for your lovely friends with Ayurvedic skincare.
shop SoulTree products on amazon
Matte In Heaven Liquid Lipstick Minis by Plum Goodness Perfect for your friend who loves lipsticks and can never have too many, this set of four liquid lipstick minis by Plum Goodness will surely leave her feeling pampered. Comprising varying shades —Lychee-Licious, Cinnamon Pop, Very Berry and Cocoa Mocha— these lipsticks are highly pigmented and smudge-proof. Offering a matte finish with a non-drying feel, these are lightweight, infused with vitamin E and formulated sans parabens, phthalates and talc. Not only will these add to her gorgeousness but they are also safe for use.
shop matte in heaven minis on nykaa
Statement laptop sleeve from DailyObjects for the workplace friend Nothing upgrades a workplace look like a smart laptop sleeve which also makes it one of the best Friendship Day gift ideas for your workaholic bestie. The Kelp Savanna laptop sleeve by DailyObjects in an understated green hue is undeniably stylish. With a strap closure, this sleek yet spacious sleeve features one main laptop compartment and two external pockets.
shop dailyobjects laptop sleeve on myntra
Turtle Wax Monsoon Car Care Kit for that automobile enthusiast Ideal for everyone who loves their car and intends to keep it looking new and shiny especially during the monsoon, the Turtle Wax Monsoon Car Care Kit as a gift would be ideal. It comprises their bestselling ClearVue Rain Repellent, Speed Headlight Lens Restorer Kit and a microfibre cloth.
When applied on the windshield, the Rain Repellent literally repels away the water beads improving visibility whereas, the Lens Restorer renews the look of your dull and yellowed headlights to new in less than five minutes. This kit will make for the perfect surprise for your auto enthusiast friend.
shop turtle wax monsoon car care kit on amazon
Sustainable and travel-friendly kitchenware from The Indus Valley for the budding chef friend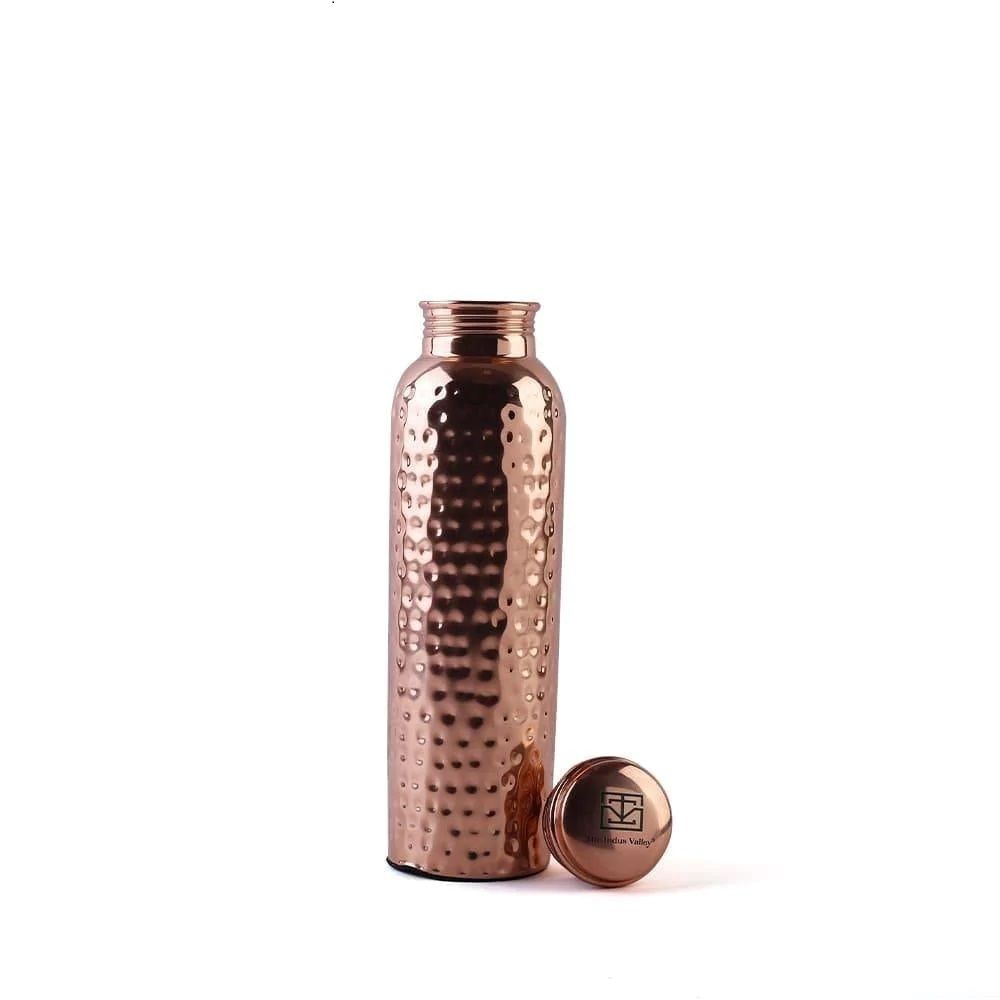 With the best of tradition and science, Indus Valley draws inspiration from the past when clay, brass, copper, stainless steel, cast iron were a must-have in every household and were passed on as heirloom for generations to come, thus bringing our ancestral culture back to the modern kitchen. They have Drinkware Collection, Copper Cookware range, Brass Cookware range, Clay Cookware range, Cast Iron cookware range, Bronze cookware range and even a Neem Wood kitchenware range.
shop indus valley products on amazon
Weekly-Monthly Planner for the friend who likes being organised Thank your friend for keeping your life organised by gifting them this planner that's also an all-in-one organiser and journal. With a vegan leather hardcover, this undated weekly and monthly planner will help them keep a track of their daily tasks and journal everything. It also features an inner pocket to store extra notes and essentials, two sticker sheets and even a user manual that allows a quick and hassle-free start. This is specifically ideal for someone who prefers jotting it all down in neat to-do lists and loves maintaining a journal as a healthy habit.
shop the undated planner on amazon
Grooming kit essentials for him by The Man Company Useful and thoughtful, a grooming kit for your guy best friend will never fail you. Comprising basic essentials such as shampoo, face cleanser and body wash, The Man Company Gift Set (Cleanse Pack) is an amazing gift idea for Friendship Day. Enriched with the qualities of charcoal that cleanses and purifies the skin for a clean, glowing look, the products in this set also feature other beneficial ingredients in their formulation including peppermint, clove, lemongrass, cinnamon, ylang ylang and argan. Moreover, these products are also SLS- and paraben-free.
shop the man company grooming pack on nykaa
Kings Coffee for the coffee fanatics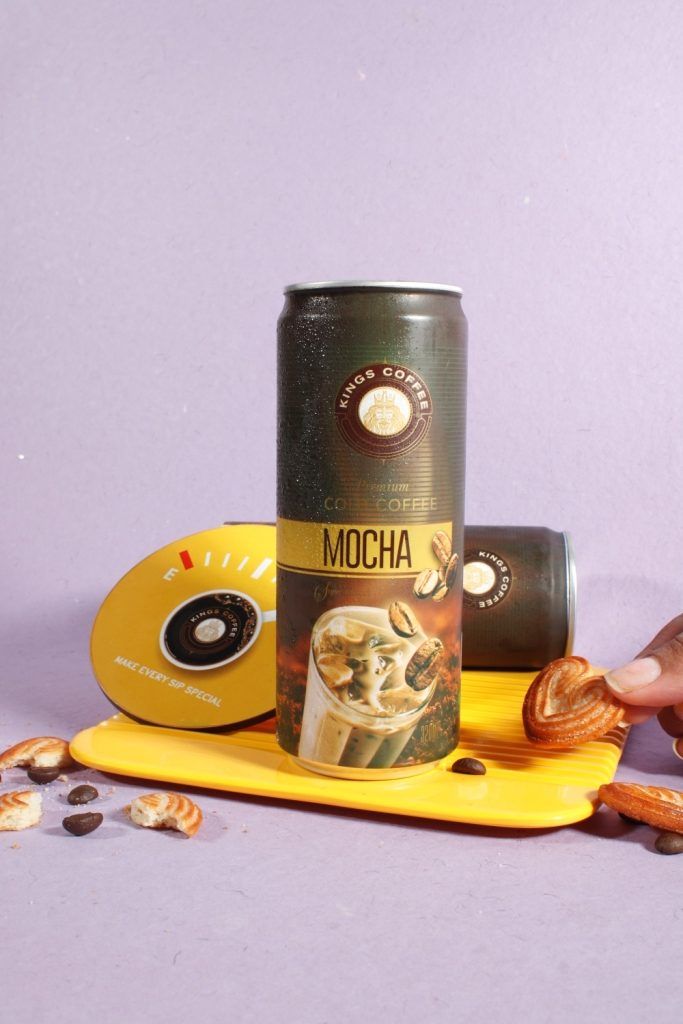 If your friend is a coffee person, there's the perfect brand for them this Friendship Day. All the products from Kings Coffee, be it coffee bottles, coffee cans or pour-over instant coffee, are made from premium quality Vietnamese coffee beans, known for their strong and flavorful taste. Experience their cold coffees in flavours like Mocha, Vanilla, Original, Hazelnut and Latte. Kings Cold Coffee also comes in medium and dark roasts packages. Go ahead, grab yourself a cuppa!
Spruce up their home bar with a set of modish bar accessories Ideal for that friend who loves hosting parties and making cocktails for everyone, this set of bar accessories is one of the best gift ideas. It includes a faux leather briefcase comprising eight essentials such as cocktail shaker, peg measurer, opener, hip flask, three whiskey glasses and an ice tong. This bar box won't only prove useful for your friend but will also elevate their home bar setup with an understated class. It is also portable enough to be carried along on road trips and vacations.
shop the bar accessories box on myntra
Surprise your skincare enthusiast friends with Zobha Since Friendship Day is around the corner, why don't you celebrate this day by pampering your friends with their favourite skincare products? These products from Zobha will definitely come handy for various skincare needs of your friends be it for anti-ageing, acne, dark circles, and a range of other skincare problems. The under-eye reshaper for reducing age-related wrinkles and fine lines, the vibrating Rose Quartz Roller to instantly shape and tone the face, the Rejuvenating Night Cream and Day Cream, and more.
Scented candles by Seva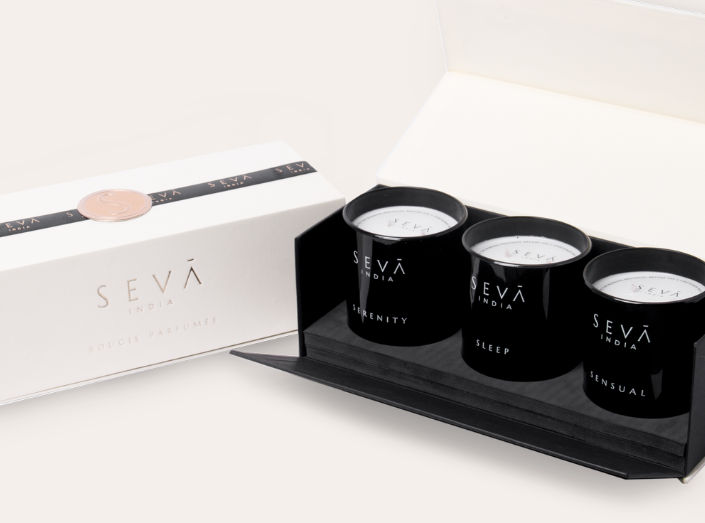 Celebrate Friendship's Day with the soothing scented candles by Seva. Get a specially hand-blown artistic glass candle of notes of French blue orchids, subtle graces of Asian tuberose and jasmine. The bloom candle is a mystical fragrance of predominant Jasmine and White Musk. Seva produces their candles of pure soy wax, cotton wicks and premium fragrance oils for a soothing, enriching experience.
shop seva candles on seva home
JBL Go 2 bluetooth speakers JBL is one of the go-to brands for accessories including headphones, earphones and bluetooth speakers. The JBL Go 2 speaker in a stunning blue hue has special features including a built-in microphone, noise cancellation, water-resistance make and five hours of playtime. It's compact and portable design makes it easy to carry even in your everyday out-and-about bag.
shop jbl bluetooth speakers on amazon
Beauty and personal care from Pilgrim Pilgrim is an innovative, homegrown beauty and personal care company that brings native beauty traditions from throughout the world right to your door. Pilgrim offers an extensive range of face care, hair care, bath and beauty products, and gift sets and rituals. Their 24K Gold Facial Kit with Gold Serum helps you discover your glow with the secrets of Jeju Island and Korea and will make your skin hydrated. On this Friendship Day, most importantly, just like any relationship, friendships need love, nurturing, and care, which is why this is the ideal present for your close ones.
shop pilgrim products on nykaa
The Science of Happy Skin from Ciel CIEL practices the Science of Happy Skin™, choosing only the finest natural, sustainable, and proven ingredients that meet global safety standards, CIEL delivers result-driven skincare without any harmful ingredients. Their Bright & Clear duo gives your skin a powerful skin-brightening boost so you can maintain your radiant appearance throughout the day, every day. On this Friendship Day, just like your friends and your duo, give them CIEL products to brighten their day.
Skincare range from Derma Essentia for glowing skin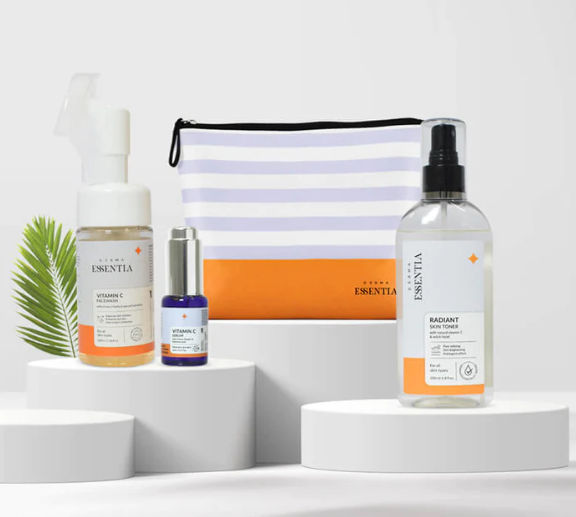 Derma Essentia is a wellness brand that aims to perfect its products and pack them with the essentials by scientifically testing the ingredients that go into them. The brand promises to redefine skincare and haircare by ensuring to curate its products with safety and science. Their Skin Shine Vitamin C Essentials is a value set of Ethyl Ascorbic acid serum, natural vitamin c face wash, and radiant skin toner. This Friendship day, give your friends a perfect skincare set that will enhance their glow.
shop derma essentia products on amazon
All-in-one travel wallet for the wanderlust in them Keeping all your essentials including passport, personal IDs, debit and credit cards, tickets, boarding pass, money and bills in one place is this travel wallet that's essential for every traveller to have. It not only saves one the hurry and confusion at the airport but also makes handling such important documents hassle-free throughout the trip.
This black piece by Calferno is fashioned with genuine leather that's also extremely soft to touch. It's compact and yet has ample space to hold everything necessary.
shop calferno travel wallet on amazon
Jade indoor plant by Kyari to bless your friend with luck and fortune Is your friend a proud plant parent? Do they have a home garden or countless indoor plants decking up every corner of their place? If so, then fresh greens will always make for a great thoughtful gift idea for them.
Known for bringing good luck, fortune and positivity, Jade plant is one of the best indoor plants to have. Moreover, this one by KYARI comes in a self-watering pot and is also fairly easy to tend to. It will instantly liven up any spot in their home or workplace.
shop jade plant by kyari on amazon
(Hero Image: Courtesy Cottonbro Studio/Pexels ; Featured Image: Courtesy Hannah Busing/Unsplash)
Frequently Asked Questions (FAQs)
Question: How can I make my Friendship Day gift more meaningful?
Answer: Choosing a gift that your friend needs or can actually make use of is one of the best ways to ensure that it is meaningful to them. Moreover, gifting them something as per their taste and likes or they resonate with is a great way too.
Question: What are some virtual Friendship Day gift ideas for online friends?
Answer: Some of the top virtual Friendship Day gift idea includes— subscription for streaming platforms such as Netflix, Amazon Prime or Disney+ Hotstar, subscription box plans for books, snacks or coffee, online classes or workshop for their hobby of interest, online gift card for shopping portals such as Myntra, subscription for a music streaming platform and kindle subscription.
Question: What are some popular Friendship Day gifts for male friends?
Answer: Some of the best gift ideas for male friends include skincare or grooming essentials, beard trimmer, travel accessories, laptop sleeve, automobile care kit, bar accessories, portable bluetooth speakers or headphones, wallet or messenger bag and fitness trackers.
Question: What are some last-minute Friendship Day gift ideas?
Answer: The top last-minute gift ideas for Friendship Day include cake, flowers, gift cards, snack or chocolate hampers, box of cookies, bottle of wine, indoor plants and a brunch or dinner date.
Question: What are some popular Friendship Day gifts for female friends?
Answer: Popular gift ideas for female friends include bags, jewellery, skincare or makeup kits, accessories such as sunglasses, hats and scarves, scented candles and fragrances.