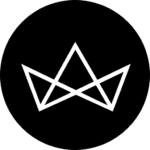 From Bengaluru to Delhi, with love: This exciting Taj restaurant pop-up serves up coastal cuisine
Coastal cuisine is having a bit of a moment in Delhi. And so, bringing in the famous Karavalli restaurant from The Gateway Hotel, Bengaluru to Taj Mahal, Delhi couldn't have come at a better time. The 29-year-old restaurant that specialises in western coastal cuisine is showcasing its delicacies at Varq – the popular north Indian space. A first of its kind, this pop-up will continue through this week, with home recipes from the south-west region being the foundation for the dishes curated.
Chef Naren Thimmaiah, who's been with Karavalli for over 20 years, told us, the team actually went back to search their childhood memories. Not just in their minds, but literally – going up to family and friends who were known to cook a certain dish brilliantly, and seek out those recipes to include them into the menu. Comprehensive in the rich culture it brings to the table, Karavalli's menu is inspired by the kitchens of Mangalorean Bunts and Konkanis, Kodavas from Coorg, Malayalees, Calicut Muslims and Syrian Christians of Travancore, Havyaka Brahmins of Vitla, and the Portuguese of Goa. For the pop-up, the focus on vegetarian and chicken is just as much as seafood, so don't let the 'coastal' tag deter you. The Prawn Roast from Kerala is a play of flavours and textures, from mushy tomato paste to firm coconut slivers. And from a tangy zing to nuttiness mixed with the prawn. The Koli Barthad from Coorg is pan-fried chicken, where the pieces have been roasted in spices and Coorg vinegar. Every bite is a fun mix of now-mellow then-pungent flavours, and a must-try. The Mangalorean Kori Gassi is again a chicken dish, with a rich tomato and coconut gravy. The Patrade from Konkan is a dish where lentils and spices are pan roasted inside colocasia leaves. Though seemingly simple in description, the craft of spicing comes through as you taste the arbi leaves, as the flavours have seeped through them. For dessert, don't miss the Ada Pradhaman, a popular kheer from Kerala that has rice flakes prepared in coconut milk and jaggery, and the creamy texture fulfils all your indulgent dessert dreams.
Jump To / Table of Contents
1 /1
A Coastal Confluence Karavalli, The Gateway Hotel, Bengaluru is popping up at Varq, Taj Mahal Delhi. And is bringing its famous coastal cuisine to the capital.
Address
Varq, Taj Mahal, Number One, Man Singh Road, New delhi
Start Date
September 21, 2019
End Date
September 28, 2019