The following are divinely guided messages from The Universe through the medium of the Tarot. Though divided through the twelve signs of the zodiac, the message is highly personalised for you. The same force that guided me to pull the cards is the very same force that's guiding you to read the message. I encourage you to keep an open heart and an open mind – that way, you'll be more receptive to magic, and find the guidance you need for the fortnight. And so it goes for June 2021 horoscope.
For those who aren't familiar with their astrological chart, I would suggest reading the passage pertaining to their Sun Sign – i.e. the zodiac sign that the Sun was passing through at the time of your birth. For example, if you were born on August 19, the Sun was passing through the sign of Leo. Thus, you would find your divinely guided message under Leo.
For those who are familiar with their astrological chart, I would suggest reading the passage pertaining to their Sun Sign, their Moon Sign, and their Rising Sign – also known as the Ascendant or the 'Lagna'. The combined message will be all the more powerful for your journey.
The drastically dramatic times we're experiencing on earth is a reflection of the drastically dramatic times in the heavens above. The cosmos is undergoing a major energetic shift and its effects are rippling over to our lives. However, this is all part of a great divine plan that is essential in our evolution. We may not see it now, but soon it will all make sense.
As the lockdown begins to lift slowly, new energies are abuzz – swirling through the enteric realm, causing numerous changes within the microcosm, as well as, the macrocosm. The stars and the spirit world bring messages to help us heal from all we've lost during this tragic and chaotic time. Pay heed to them and open your mind, body, and soul to the miracles that The Universe is bestowing upon you with mighty divine blessings.
Here's your June 2021 Horoscope: A tarot reading for Jun 16 to 30th –
Aries Horoscope for June
This is a beautiful time to start something new, whether it's something that seems minor – like a new way of dressing; or something that seems major – like a whole new lifestyle change. Irrespective of it's scale of importance, anything new you begin, will indeed be transformative.
Allow your creative energies to be expressed freely without any restrictions. This is a time to release all that's old and stagnant, and embrace the new and fresh. Cut cords, exorcize past demons, dust out the skeletons of the closet – let it all go!
Taurus Horoscope for June
Like the old song goes, "heaven is a place on earth", and you have the power and strength of will to manifest it – even if the world around you seems hellish. All it needs is for you to believe it – once you let go of your scepticism and stubbornness – you'll turn that belief into reality.
Start first with yourself. Work on things like your diet and eating habits, sleep cycles, exercise routines, and even healing inner wounds that have ignored. Then slowly take care of your room, then your house, your career – so on and so forth. Pretty soon, you'll have manifested heaven!
Gemini Horoscope for June
This fortnight is a powerful time to weed out all that's blocking you from living a life that's in alignment with your higher self. This is a time to have an honest conversation with yourself and discover what is serving you no purpose whatsoever – and find the strength to get rid of it!
Chaos can be fun, but at the end of the day, it's a big distraction, as well as, an obstacle in our path. It's no fun to get organised and clean up messes (especially internal ones), but remember – today's sweat and toil is tomorrow's sweet success.
Cancer Horoscope for June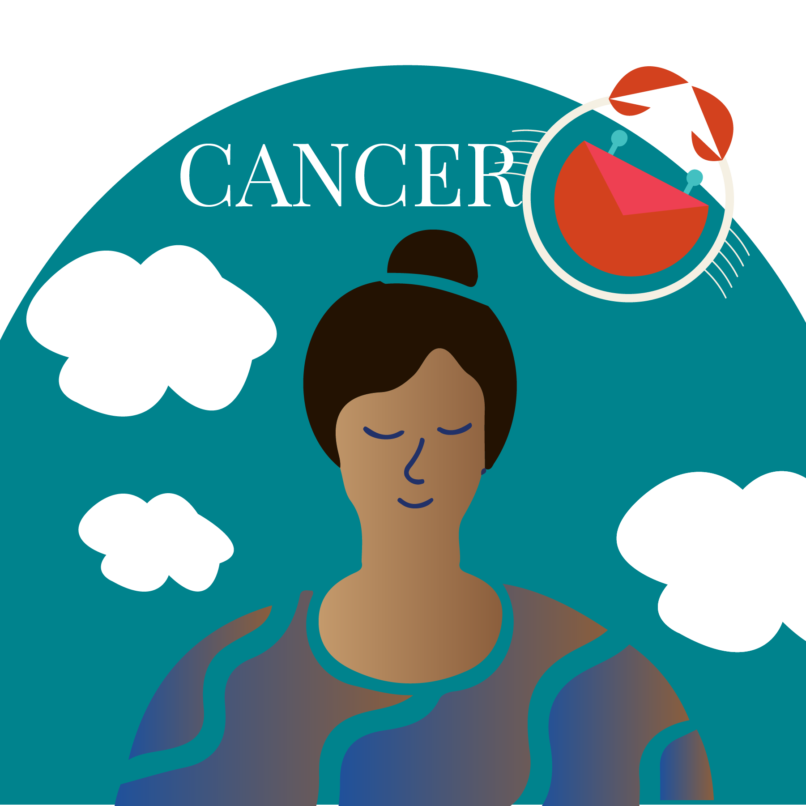 Be patient with yourself, for rushing into things prematurely can lead to disastrous consequences. There's no harm in taking your time with things. Pause as long as you feel like. Postpone till when you're able to do better. Wait for an opportune time. Say 'no' without guilt.
Saying 'no' is not a bad thing. It's a way of establishing our boundaries, as well as, reminding others (and ourselves) to honour our space – physical, mental, emotional, and spiritual. Take all the time you need. There's no rush! The world will keep spinning – life will move on.
Leo Horoscope for June
Create a safe space for yourself to protect you from the all-consuming energies of others – especially those that drain you. This is a fortnight of much needed 'me time', and you have every right to avail it without being interrupted by the incessant needs and demands of others.
You've already done plenty for others around you – even in ways you don't consciously realise. This time of rest is needed to not only recharge your mighty batteries, but to introspect and discover the answers to questions that can only be answered when you're at peace.
Virgo Horoscope for June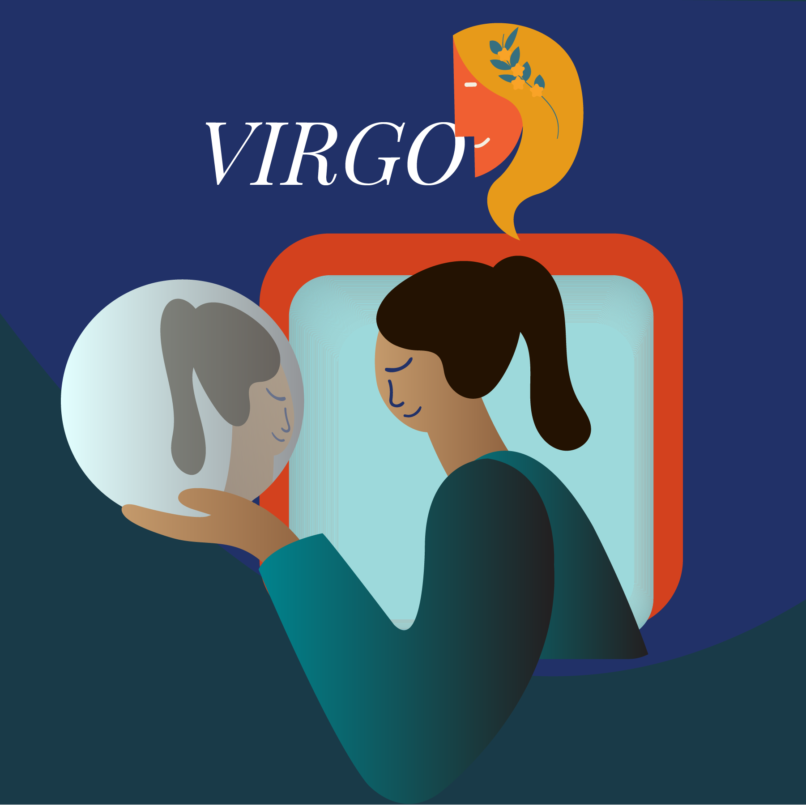 Ask for all the help you need. You'll find it abundantly – especially from people and places you least expected it. There's no need to do it all alone. Burdens, like success and joy, need to be shared. That way, you're able to not only enjoy life – but build powerful spiritual bonds with others.
Honour the people in your life – those that bring you joy, as well as, those that teach you lessons – especially the ones that irritate you no end. They're all part of your soul family that are here to help you on your path of evolution. Feel free to call for them in your time of need!
Libra Horoscope for June
Listen up – literally and metaphorically. You are receiving important messages that can transform the world around you, as well as, the world within you. Silence the chatter of your mind, and rein in the need to speak defensively. Listen. Pay attention. Doing so can save a life!
The art of listening not only helps you discover hidden truths about the world, but it also enables you to remember who you truly are. There are divine forces at play that are trying to communicate with you through signs, symbols, and omens. Listen with your heart and soul.
Scorpio Horoscope for June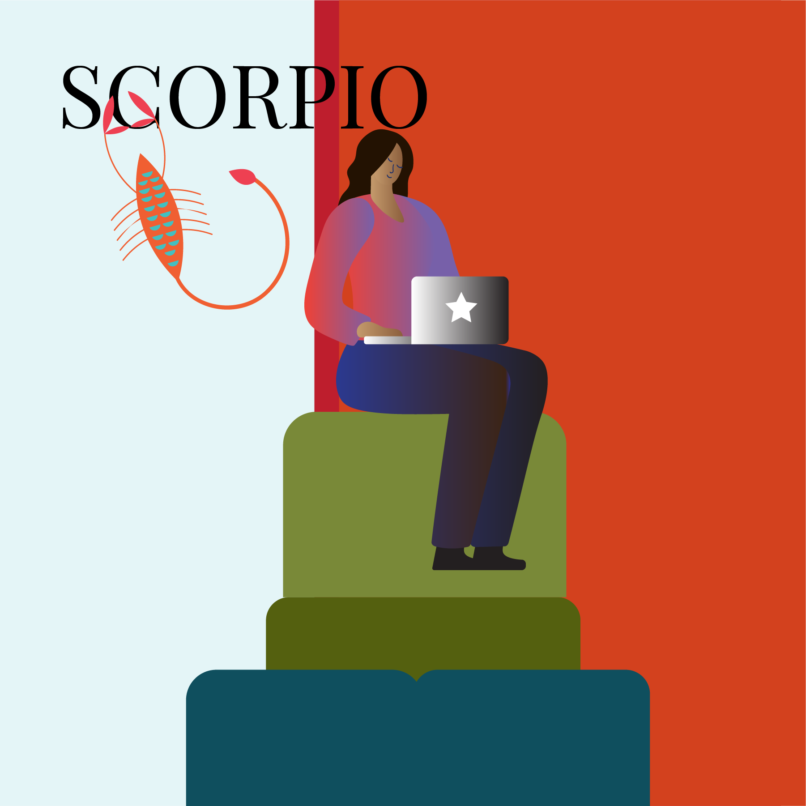 This is a powerful time to reflect upon your life – especially on all that's happened during the past few months. Check in with yourself – have you made the progress you intended? Have you evolved to a higher being or have you let your ego and base emotions get the better of you? Be honest.
Identify who or what is triggering you, as well as, how have you dealt with being triggered. Reflect upon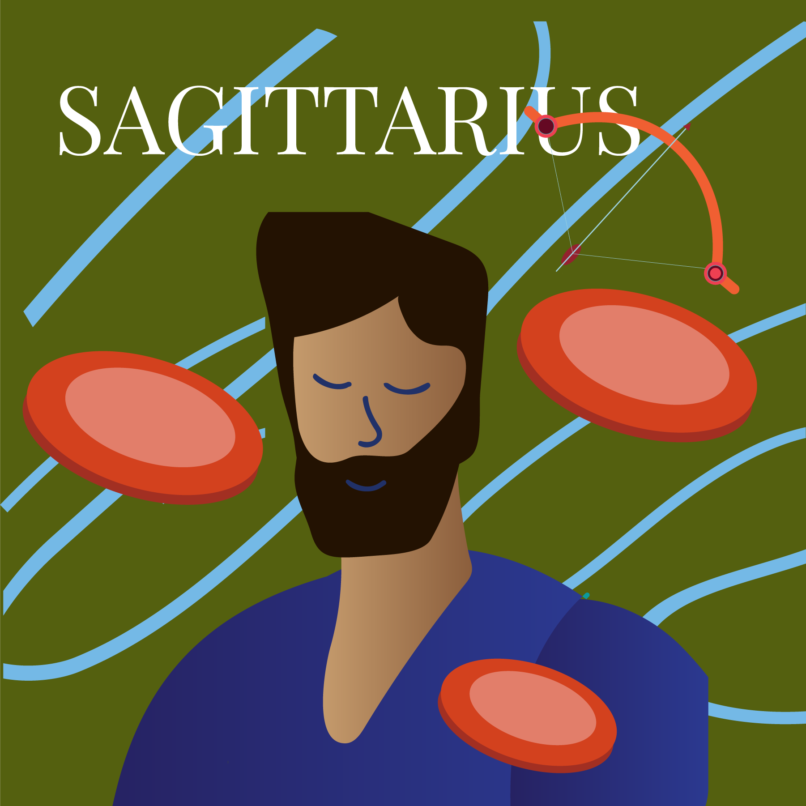 it, and then, when you've sought clarity – work upon it. Doing this inner work is a powerful step into evolving into a better version of yourself. Upgrade with ease!
Sagittarius Horoscope for June
This is a time where all the work you've done in the past (recent and distant) will be put to the test. All that you've learned, all your experiences, all that you've discovered – has it all been worthwhile? Have you really learned or were you daydreaming in the school of life?
Don't worry – you have absorbed all these lessons. However, the conscious mind fights and suppress these learnings. Remember that you have the strength and power to overcome everything The Universe throws at you. All you have to do is remember who you truly are and embrace it!
Capricorn Horoscope for June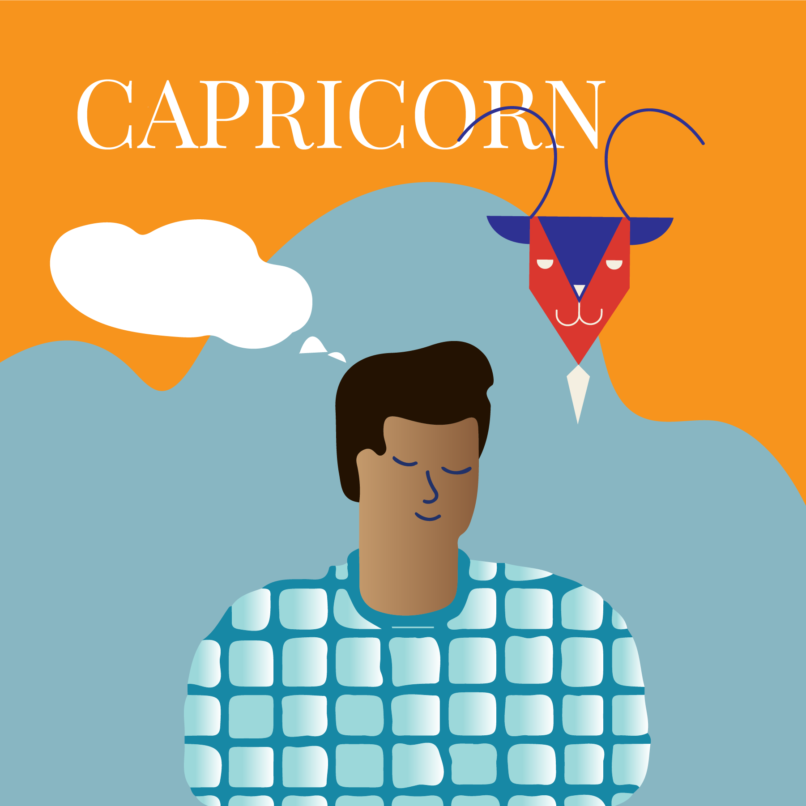 Meditate! That's the main message for you this fortnight. Be it closing your eyes and focusing on your breath. Be it chanting a personal mantra or affirmation repeatedly. Or even being so involved in a task (walking, cooking, the laundry etc) that you attain a zen-like flow state – Just do it!
A meditative practice is essential for you right now, for it will not only help you power through all the chaos, trauma, and fears that plague you – but will also enable you to peacefully flow through life with a mindful calm. Even if it's for just a minute a day, start meditating! You'll thank me later. Heal from within, one breath at a time!
Aquarius Horoscope for June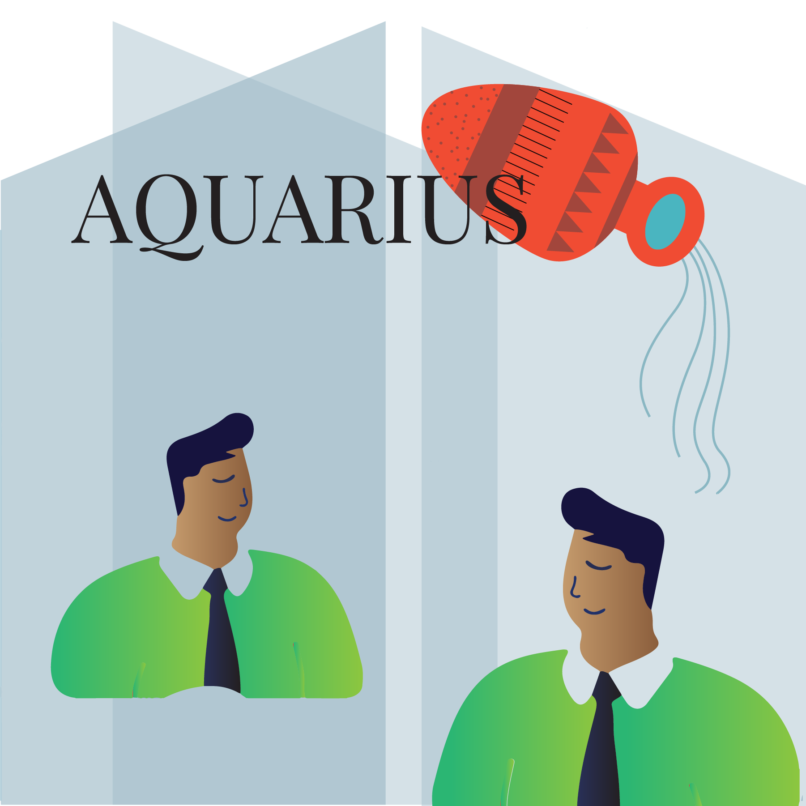 Taking a pilgrimage may be a powerful thing for you to do during this time. However, this pilgrimage is more about discovering your roots through your ancestry. Take time out to discover your family in the generations that came before you. You may discover startling truths.
Sometimes, in order to discover ourselves, we need to dig deep into our past. The heritage of our bloodlines is filled with divine prophecies which will be fulfilled within our lifetimes. Having the knowledge of our past, is the biggest key in unlocking the mystery of our future!
Pisces Horoscope for June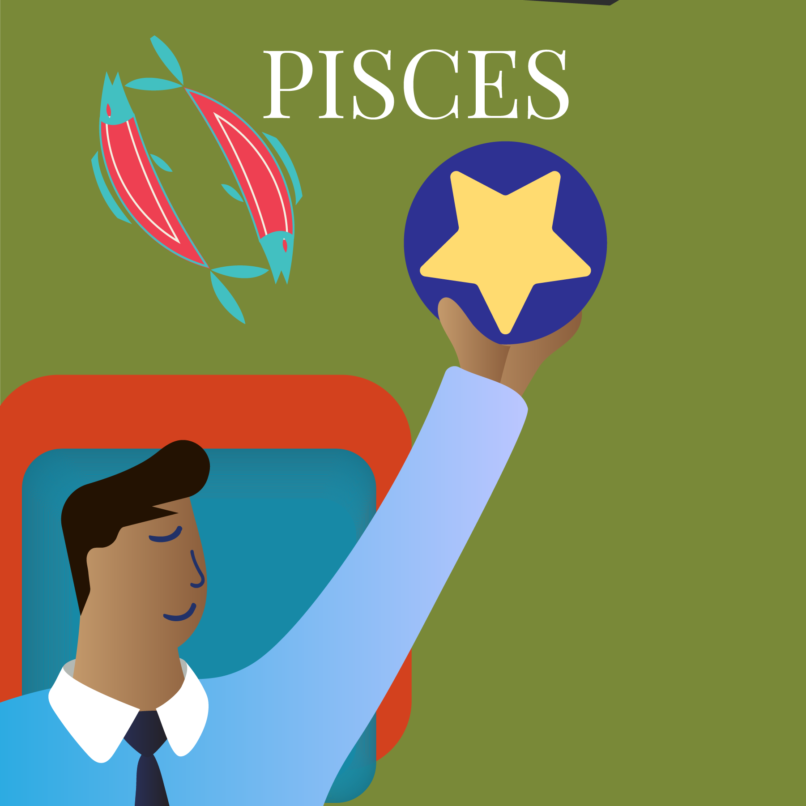 Get down to earth – literally and metaphorically. Yes, we all love our flights of romantic and imaginative fancy, but right now, you need to plant your feet firmly on the ground – and if possible – dig roots deep into the earth. It's what's going to empower you for the future.
Practical steps like eating an 'earthy diet', walking barefoot on grass that glistens with morning dew, having a body-weight based exercise routine (yoga, calisthenics, mat pilates), and even managing our finances and investments are incredibly healing practices. Also, consider taking up gardening. It'll heal you in ways you can't begin to imagine!