Chennai-born and New York-based singer, actor, athlete, voice-over artist, composer, and entrepreneur Priya Darshini has bagged the Best New Age Album category nomination for her debut album, Periphery, at the 63rd Grammy Awards.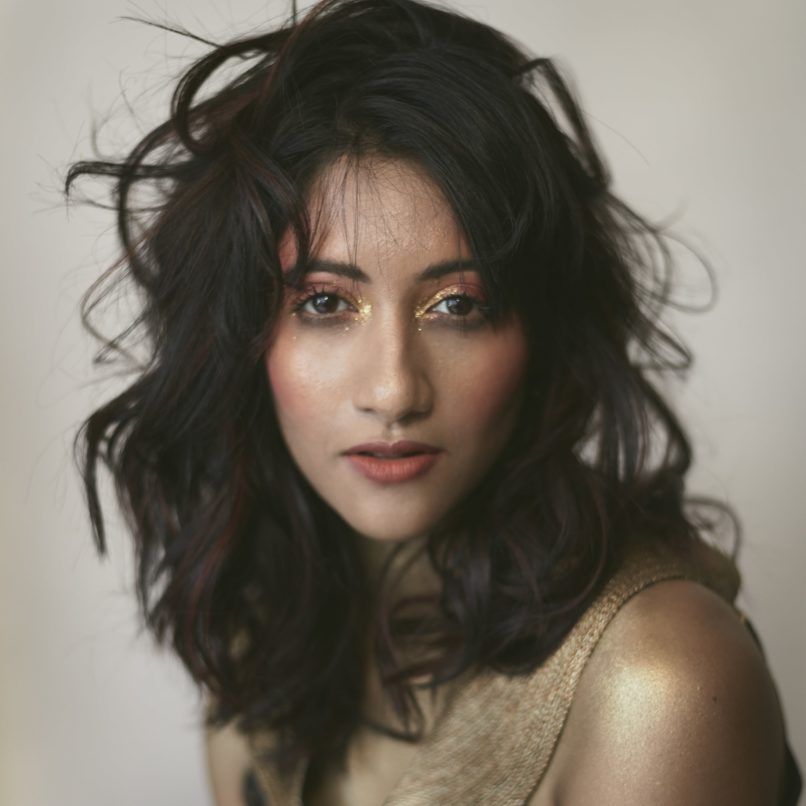 Priya Darshini, in her mid-thirties, has accomplished more than what most people accomplish in their lifetime. Wowing the world with her virtuosic Hindustani Classical music and Carnatic music roots and prodigious voice, Priya Darshini has sung for over 100 television and radio commercials, as well as recorded for several chart-topping Indian movie soundtracks (Dil Di Nazar from Maine Pyar Kyun Kiya, Ek Pal Ki Zindagi Hai from D Company, and more). She has collaborated with artists such as Pearl Jam, Roy 'Futureman' Wooten, Jeff Coffin, Philip Lassiter, Silk Road Ensemble's Shane Shanahan, virtuoso ukulele player Jake Shimabukuro, Karsh Kale, and more. She also became the first Indian woman to complete the 100-mile Himalayan Ultra Marathon and launched The Wind Chasers in 2011, a company that organises extreme ultra-marathons in the Himalayas and South India.
Now, this multi-talented artist has added another feather to her cap, as a young Grammy nominee. We caught up with Priya Darshini to know all about her journey as a musician and her debut album, Periphery.
Tell us all about Periphery, your debut album
The album came from the desire to discover my most authentic self. I didn't realise it's what I was looking for until I worked on it.
Having been born in Chennai and growing up in Mumbai, and travelling back and forth for a long time made me realise how much I love immersing in different cultures and learning from people. It's a rewarding experience. But it also gave me this strange sense of displacement and not fully feeling at home. And with the anti-immigrant rhetoric, it just reminds you of being at the periphery of things. That's how we came up with the name for the album.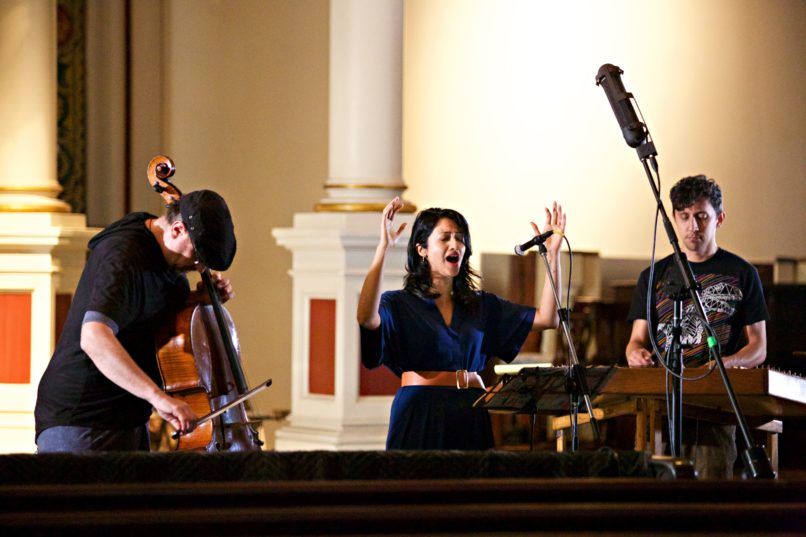 As an artist, I try to put my feelings into my art form. And it was during this process, while I was performing at a benefit concert in 2019 that Chesky Record owner, David Chesky (musician, inventor, and audiophile), spotted me.
It was exciting to know about their unique recording technology for this album. It records music in an old-school style. Chesky, with his brother, also invents microphones and recording tech, and they use these with specific placements of the musicians to capture music as if it's being performed live. It was a live recording in HD with no effects, no post-production, using only one microphone, in an abandoned church in Brooklyn. And all the post-production effects had to be created while recording.
Along with drummer Will Calhoun, we were trying to experiment with how our instruments respond to different parts of the Church, so space, dimensions, and architecture play a vital role.
We wrote the music for the album in 12 days. When I wrote it, I left space for improvisation. The point was to be 100 percent authentic and to capture the vibe of performing live. The best way to hear the album is on headphones; you hear roomy ambient with no effects, and just my voice and instruments.
How does it feel to win a Grammy nomination for a debut album?
My father always taught me to detach from results. He's been a constant reminder in my life for how I need to focus on intention and leave the ego out. That said, I'm, of course, incredibly excited and deeply honoured to be accepted in this way by my peers. The New Age Category has changed a lot over time, but there is an element of healing involved in this style of music. It is incredibly special to me that the album that was part of my process of healing can help another person healing. It means a lot to me, to be able to offer my music in that way, especially at a time like this. And this only means I need to work harder.
How did music happen?
I started learning Carnatic music when I was four. My mother, father, sister, and my grandmother (a professional Bharatnatyam dancer) all love Carnatic music. And in our culture, you just study Carnatic music, no questions asked (laughs).
I fell in love with Carnatic music and eventually started exploring music from around the world (I played my first gig at the age of 15 for a farewell party at a college in Mumbai). I would ask people to bring me tapes wherever they travelled. In my early teens, I fell in love with jazz and found myself a Hindustani classical guru — Sunil Borgaonkar is currently my guru. In my early 20s, I worked in advertising and did voice-overs and worked on a few Bollywood songs. By 2007-08, I was invited to be a guest on tour in Nashville, America, with Grammy-winner Roy 'Futureman' Wooten. It was a big shift in my musical trajectory. Following that, I moved to New York in 2013, which became a turning point in my life, as a professional musician.
How does your cross-cultural exposure set you apart on the world music stage?
Everybody has their own story. And New York is home to many talented artists and musicians from around the world who have their own experiences. You can hear it in their music and see it in their art. For instance, my husband Max (Hammered Dulcimer winner Max ZT) majored in jazz and played jazz for a long time until he left for West Africa and lived in Senegal for many years. The melodic African rhythm got tethered to his thought process. Then he went to India and studied under Pandit Shivkumar Sharma for two years. So every person's story is unique. Mine is just as unique as everybody else's.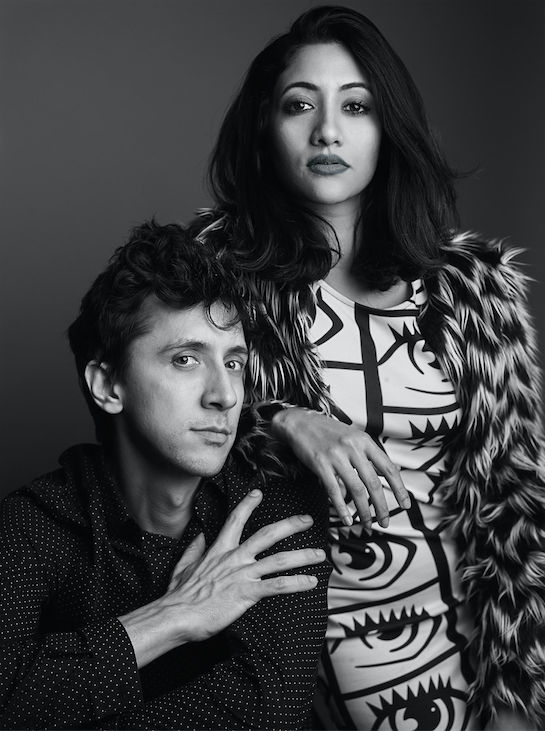 You have recorded for Bollywood and western productions and made music independently. How do you juggle between mainstream and niche?
If you're writing for mainstream, I think commerce plays a big role because you have to think outside of your artistic angle, which is necessary to make a living in this industry. You have to strive to strike this balance between the art you want to make and the art that will sell, and that is a unique talent in itself. Art finds its own audience if it is created with 100 percent honesty.
How was your experience collaborating with Pearl Jam for the 2017 film Basmati Blues?
It was so different from what they usually do. I have loved them since I was a child, and it was an exciting experience for me!
You starred in the 2014 biographical film, The Letters. How did acting enter your periphery?
I've always been interested in films. I studied BMM (Bachelor of Mass Media) at KC College, Mumbai, and worked in production for commercials. Even as a filmmaking student in New York, I wanted to learn acting to see how I can direct better. I was also part of the post-production team in Mira Nair's 2006 film The Namesake. In The Letters, I played the role of Mother Teresa's first disciple, Shubashini Das.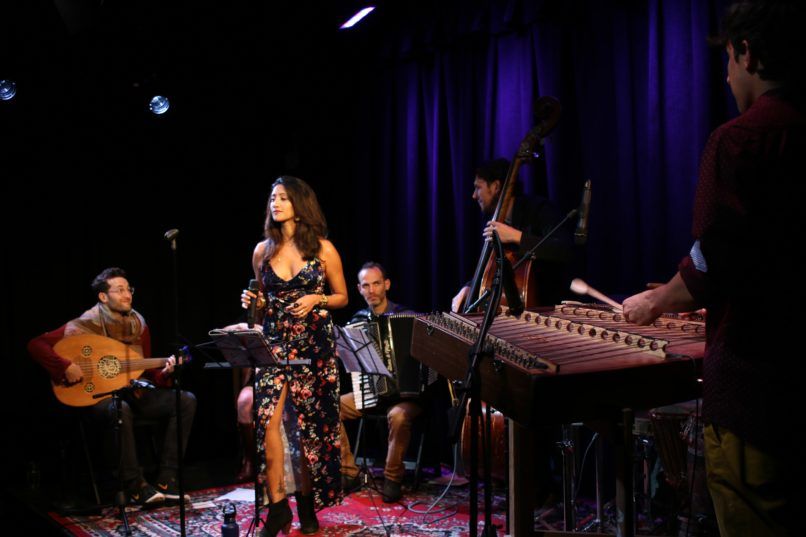 If you weren't a musician, what would you be?
I dabble in many things — sports, photography, films. I also work in an NGO based out of Mumbai founded by my parents. Recently, I've been studying circular models of sustainability and biomimicry.
The music industry is a competitive one. How has it been navigating it in 2020?
Everyone's tours have been cancelled, and so many artists are struggling now. I encourage folks to be conscious of that and help support artists. That said, I believe we have the tools to navigate this time, and we can turn to our music for solace and healing. We're not sure of what comes ahead and how things will change, but I believe that the world is about to experience some of the most beautiful art. Artists are time-keepers; we document the emotional landscape of a society, which is why art is such an important part of our culture and history. I encourage every artist to dive in deep into their art form, immerse themselves in it, and tell their own unique story, with honesty.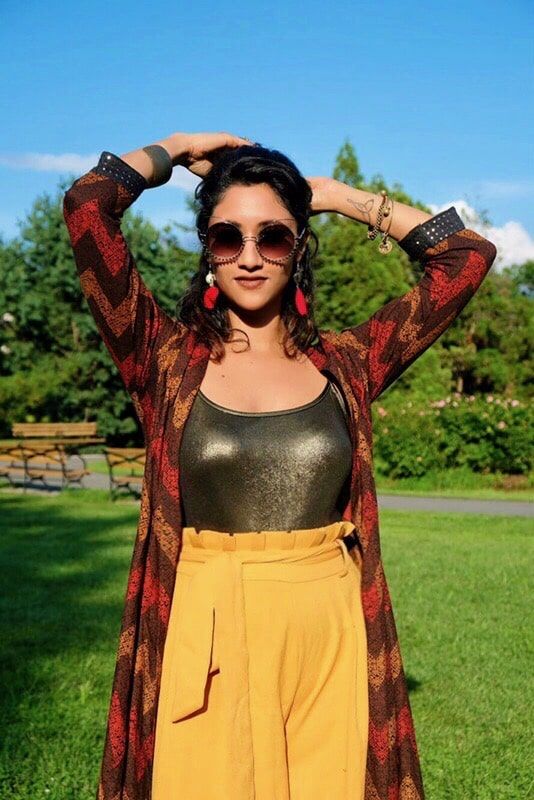 How do you deal with stress and anxiety as an artist?
I naturally turn to music, nature, and exercise.
All images: Courtesy Priya Darshini