As per the Bloomberg Billionaires Index, which is an exhaustive and daily-updated record of billionaires, tracking their profiles and riches, Indian business tycoon Mukesh Ambani has become the richest Asian man in the world surpassing Adani Group founder Gautam Adani.
With Reliance Industries (RIL) shares continuing to surge, Ambani is at the 12th place on the world's richest person list according to the real-time Bloomberg Billionaires Index and his net worth is USD 81 billion (INR 6,659 billion approx.) as of 2 February 2023.
Mumbai-based business mogul, Ambani, continues to be one of the richest men for over a decade now. He is the owner and chairperson of RIL. The company's contributions which mostly back up the net worth of the richest Asian man, have profits coming in from all the brands of Reliance Industries. Ambani-owned RIL includes businesses across India spanning various fields such as petrochemicals, energy, textiles, natural resources, telecommunications and retail.
Here are the top 10 richest Asians in the world
Mukesh Ambani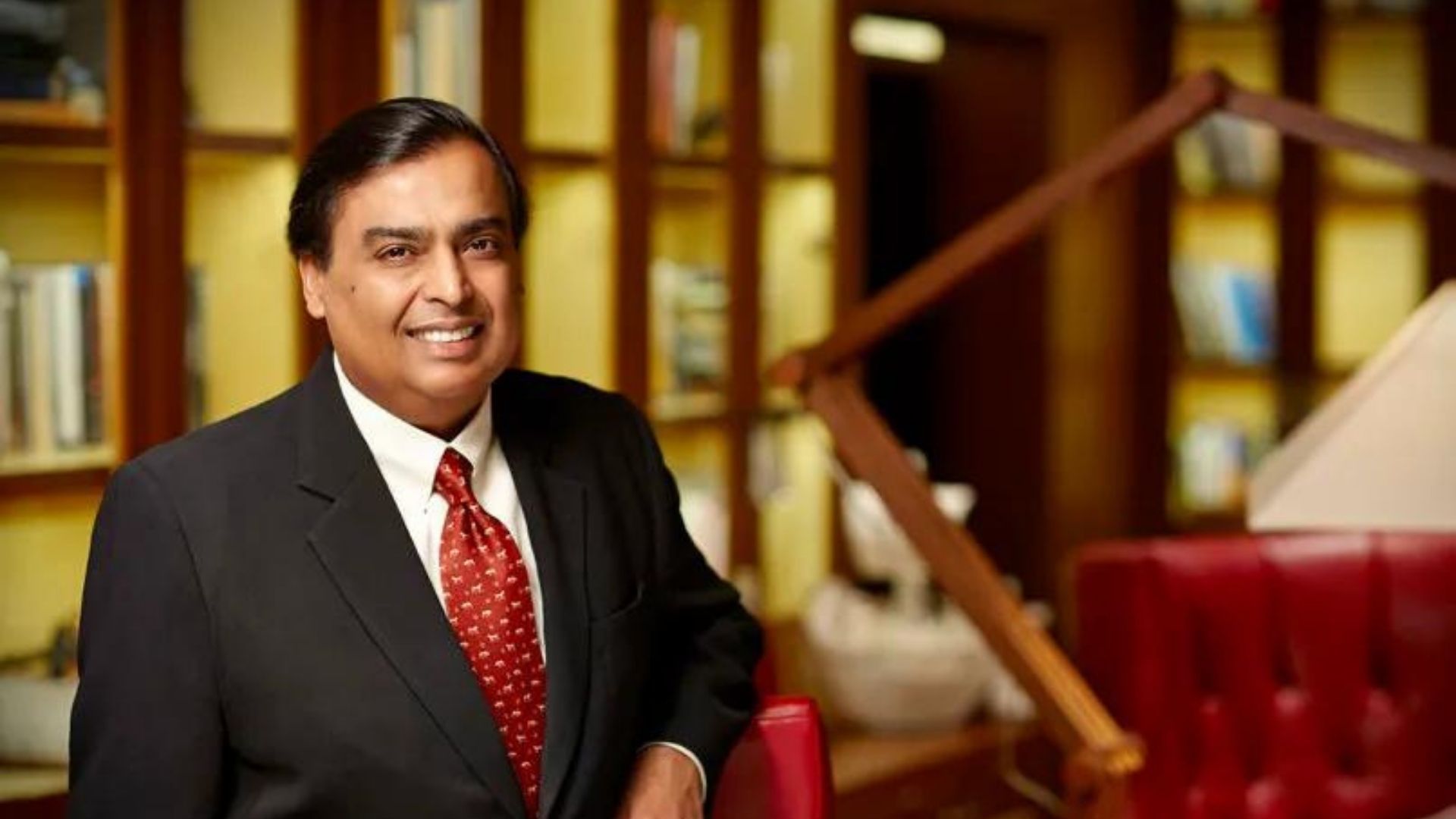 Mukesh Ambani's father, the late Dhirubhai Ambani, had a modest start to his career working as a yarn trader in the 1960s. He went on to establish Reliance Industries, which began as a small-scale textile manufacturing company in 1966. The massive empire of Reliance Industries is now led by Mukesh Ambani, the richest Asian as of 2023.
With multinational companies in diverse sectors, Mukesh Ambani is behind the success of some of the most popular subsidiaries of RIL which include Reliance Jio Infocomm Limited (RJIL), Reliance Industrial Infrastructure Limited, Reliance Retail, Reliance Institute of Life Sciences, Reliance Logistics and Reliance Clinical Research Services.
Zhong Shanshan As the head of Nongfu Spring, a bottled water company, which went public in September 2020, Zhong Shanshan has amassed wealth worth USD 68.9 billion (INR 5,657 billion approx,). As the world's third richest person in Asia, Shanshan's net worth saw a surge from his September 2022 net worth of USD 66.9 billion (INR 5493 billion approx.), as per Bloomberg Billionaires Index.
Zhong was born in Hangzhou, China, and quit school when he was pretty young, owing to his country's tumultuous Cultural Revolution. Before venturing out on his own, the business tycoon toiled at various jobs and worked as a construction worker, a salesperson and a newspaper reporter too.
Apart from Nongfu Spring, Zhong also heads Beijing Wantai Biological Pharmacy, which went public in April 2020.
Zhang Yiming Zhang Yiming takes the title of one of the top ten billionaires in Asia, Zhang has been steadily climbing the Bloomberg wealth ranking list and currently has a net worth of USD 54.9 billion (INR 4,507 billion approx.)
Born in China's Fujian province, Zhang earned his degree in software engineering in 2005 from Nankai University and worked for Microsoft in the early stages of his career.
The founder and former CEO of social media giant ByteDance, which is the parent company of the ultra-popular video-sharing social media app TikTok, has now amassed a massive fortune. The company owns many social networking apps.
Zhang resigned from the position of CEO at ByteDance in May 2021, and his plans include contributing as a company advisor while developing long-term strategies.
Gautam Adani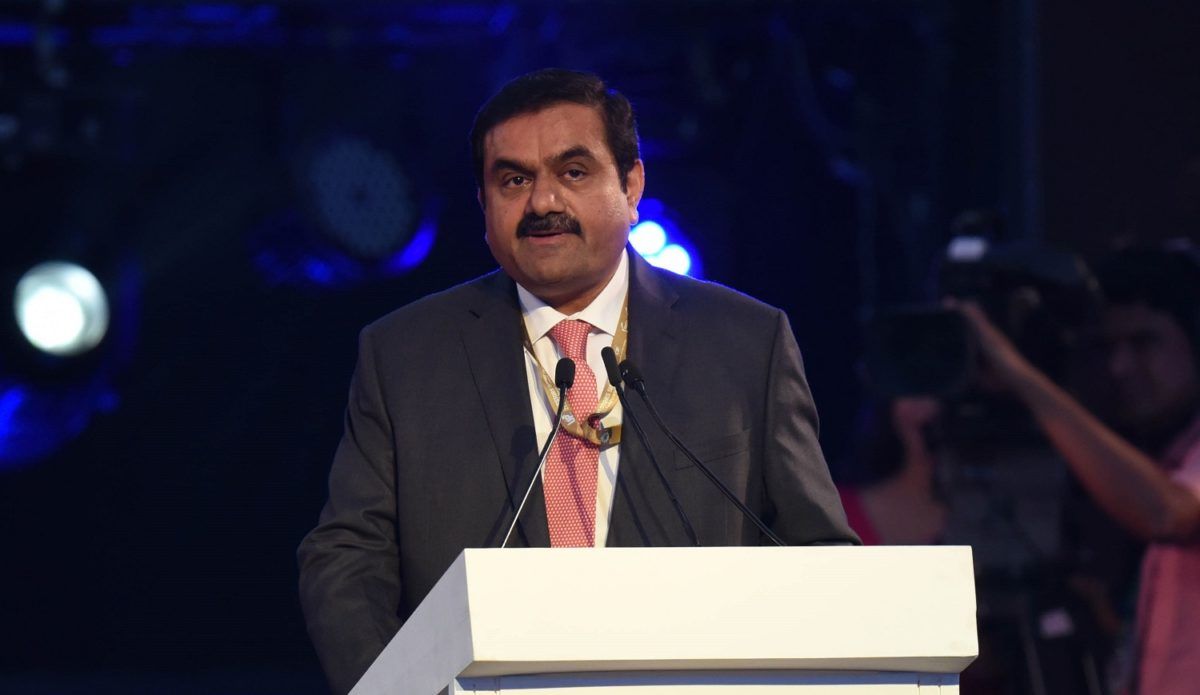 The Adani Group founder is currently the second richest Asian man in the world. Gautam Adani has achieved success through his coal mining, port operations and green energy ventures. With a humble beginning as a small-scale commodities trader, his wealth now stands at USD 72.1 billion (INR 5925 billion approx.).
The Adani Group, one of the world's largest conglomerates fueling India's infrastructure and long-term economic growth, aims to move forward with a 'nation-first' philosophy. Adani has also ventured into airports, sustainable/renewable energy, data centres and defence sectors.
Adani, who was the richest man in Asia previously, continues to be in the Bloomberg Billionaires Index, amid accusations of fraud, following the Hindenburg report of 24 January 2023. According to a Bloomberg report, Adani saw the depletion of a massive USD 44 billion (INR 3,613 billion approx.). Of late, his ranking has slipped below Mukesh Ambani.
Ma Huateng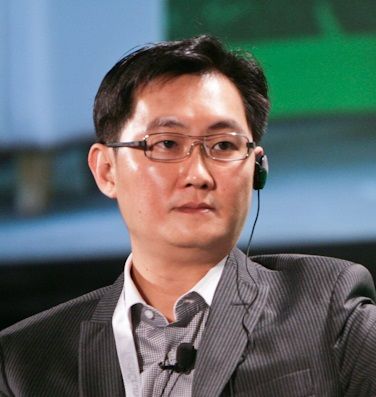 Also known as Pony Ma, Ma Huateng is the chairman of Chinese internet giant Tencent Holdings, one of the country's highest-valued businesses.
With over 1.31 billion monthly active users on the famous social messaging app WeChat, by the end of September 2022 as per Statista, Tencent Group had also publicly listed shares of its music-streaming subsidiary, Tencent Music, on the New York Stock Exchange in December 2018. Ma famously maintains a low profile despite being a public figure.
Ma co-founded Tencent in 1998, and now has a net worth of USD 42.9 billion (INR 3,522 billion approx.)
Zeng Yuqun
Chinese entrepreneur Zeng Yuqun is the founder of Contemporary Amperex Technology (CATL), one of the world's biggest auto-mobile battery makers and suppliers. The company is based in Ningde, China, and was founded in 2011 by Zeng.
CATL went public on the Shenzhen stock exchange in June 2018. Zeng is now the sixth richest Asian man, with a net worth of USD 40.6 billion (INR 3,334 billion approx.).
Jack Ma One of the most enterprising and well-known entrepreneurs, Jack Ma is the co-founder and former executive chairman of Alibaba Group. He has amassed a fortune of USD 35 billion (INR 2,874 billion approx.) through his business ventures.
Alibaba Group went public and started trading its stocks on the New York Stock Exchange in 2014, during which they raised a record-breaking USD 25 billion ( INR 2,053 billion approx.). Ma is also an investor in Huayi Brothers, a massive Chinese media and entertainment company.
Tadashi Yanai With 9983 JP equity as his biggest asset, Yanai is the chairman of Asia's apparel giant, Fast Retailing and has a net worth of USD 31.4 billion (INR 2,579 billion approx.).He is the biggest shareholder of the retailer group which has Uniqlo as its primary subsidiary. One of the richest Asians in the world as per the Bloomberg Billionaires Index, Yanai also owns two golf courses on the second-largest Hawaiian island, Maui.
Contributions to his cash investments mostly come from investments, dividends, taxes and market performance.
With a reported revenue of USD 19 billion (INR 2,580 billion approx.) from January 2022 to 31 August 2022, Yanai's brand has around 2,300 stores across the world, as per its website.
Colin Huang
The founder of the Shanghai-based Chinese e-commerce giant Pinduoduo, Huang has a net worth of USD 36.3 billion (INR 2,981 billion approx.)
Pinduoduo, also known as PDD, had 733.4 million monthly active users on average in the final quarter of 2021 as per Bloomberg. The company also reported a revenue of USD 14.6 billion (INR 1,199 billion approx.) for 2021.
Huang stepped down as chief executive of Pinduoduo in 2020 and as chairman in 2021.
Shapoor Mistry Heading the 157-year-old engineering and construction giant Shapoorji Pallonji Group, Shapoor Mistry shares his fortune with the family of his late younger brother Cyrus Mistry. Shapoor Mistry and family have a net worth of USD 29.4 billion which makes them the 10th richest Asian family as per the Bloomberg Billionaires Index.
The family's biggest asset is an 18.4% stake in Tata Sons, holding outfit of the USD 128 billion (revenue) Tata Group.
(NOTE: Net worths of the above-mentioned billionaires are according to the Bloomberg Billionaires Index, as of 22 February 2023)
Hero image: Courtesy of Forbes India; Featured image: Courtesy World Economic Forum from Cologny, Switzerland/ CC BY-SA 2.0/ via Wikimedia Commons