There's no slowing down BLACKPINK member Lalisa Manobal. Apart from creating a storm in the K-pop music space, she has bagged many awards and broken many records.
With her ground-breaking acts, Lisa has garnered a massive fan base of BLINKS and millions of dollars. Especially with the reports of Lisa purchasing a USD 6 million mansion in Seoul, many are keen to know more about her many luxury possessions. The K-pop star represents a slew of luxury brands, including Celine, Prada, and Bvlgari, adding to her multimillion-dollar net worth. Let's look at Lisa's net worth from brand endorsements, sponsorships, investments, and more.
What is the net worth of BLACKPINK's Lisa?
Lisa's net worth is estimated at around $14 million, according to South China Morning Post. From the record-breaking album Lalisa to collaborations with Celine, Prada, and Bvlgari, let's break down how Lisa amassed this fortune over the years.
Lisa's solo debut in 2021
The band's youngest member made a breakthrough with her solo album Lalisa in 2021, bagging a Guinness World Record. As reported by Forbes, the title track became YouTube's most-viewed music video within 24 hours of its release, breaking the earlier record held by Taylor Swift's Me. It has more than 825 million streams worldwide. The album's second single Money also became the fastest K-pop track by a solo artist to surpass 500 million streams on Spotify. 'Lalisa' racked up more than 700,000 sales in the first four days of it going up for pre-order.
View this post on Instagram
Lisa's Guinness World Records titles
The singer recently achieved three additional Guinness World Records, all credit to her solo album. BLACKPINK's Lisa is the first solo K-pop winner to hold an MTV Video Music Award. She's also the first K-pop soloist to bag an MTV Europe Music Award.
Thanks to Lisa's fanbase, her third record is for the maximum number of Instagram followers for a K-pop artist. Her follower count has gone up to 88 million as of February 2023. She also reportedly earns up to US$200,000 for every sponsored post on Instagram.
View this post on Instagram
The multi-million-dollar partnerships
Lisa works with MAC Celine, Prada, Bvlgari and has endorsement deals with Adidas, Penshoppe, AIS Thailand and Samsung as well. In a 2022 report, South China Morning Post cited Korean media, claiming that Lisa charges at least US$600,000 per endorsement and US$300,000 per show.
Bvlgari and BLACKPINK's Lisa recently announced their new offering, the Bvlgari Bvlgari x Lisa Limited Edition watch. The timeless piece is available in 33 mm-diameter and 23 mm-diameter steel cases. It comes with a 'BVLGARI BVLGARI' engraving in 18K rose gold. Interestingly, the dial changes colours from green to blue to purple, depending on various angles.
View this post on Instagram

Lisa from BLACKPINK: Her lavish properties
According to reports, the latest addition to Lisa's sprawling properties is a lush abode in the Seongbuk-dong area of Seoul. Allkpop reported that the singer purchased a luxurious villa worth US $6 million. Spreading over 7,200 square feet, the mansion has a basement and a double-storied upper area. The neighbourhood of Seongbuk-dong also has notable stars like Bae Yong Joon and Lee Seung Gi as its residents.
Lisa also has a studio home in Seoul, which is built in a minimalistic style and includes a photo studio acting as the singer's creative outlet. One whole room in this property is dedicated to fan gifts and photo books. Further, there's a separate abode for her pets as well.
The singer's fancy car collection
Rolls-Royce Phantom: The singer reportedly owns the most expensive Rolls-Royce, Phantom, which costs a whopping US$450,000. Its 6.75-litre twin-turbocharged engine goes from 0-60 mph in less than 5 seconds, making it a treat to ride.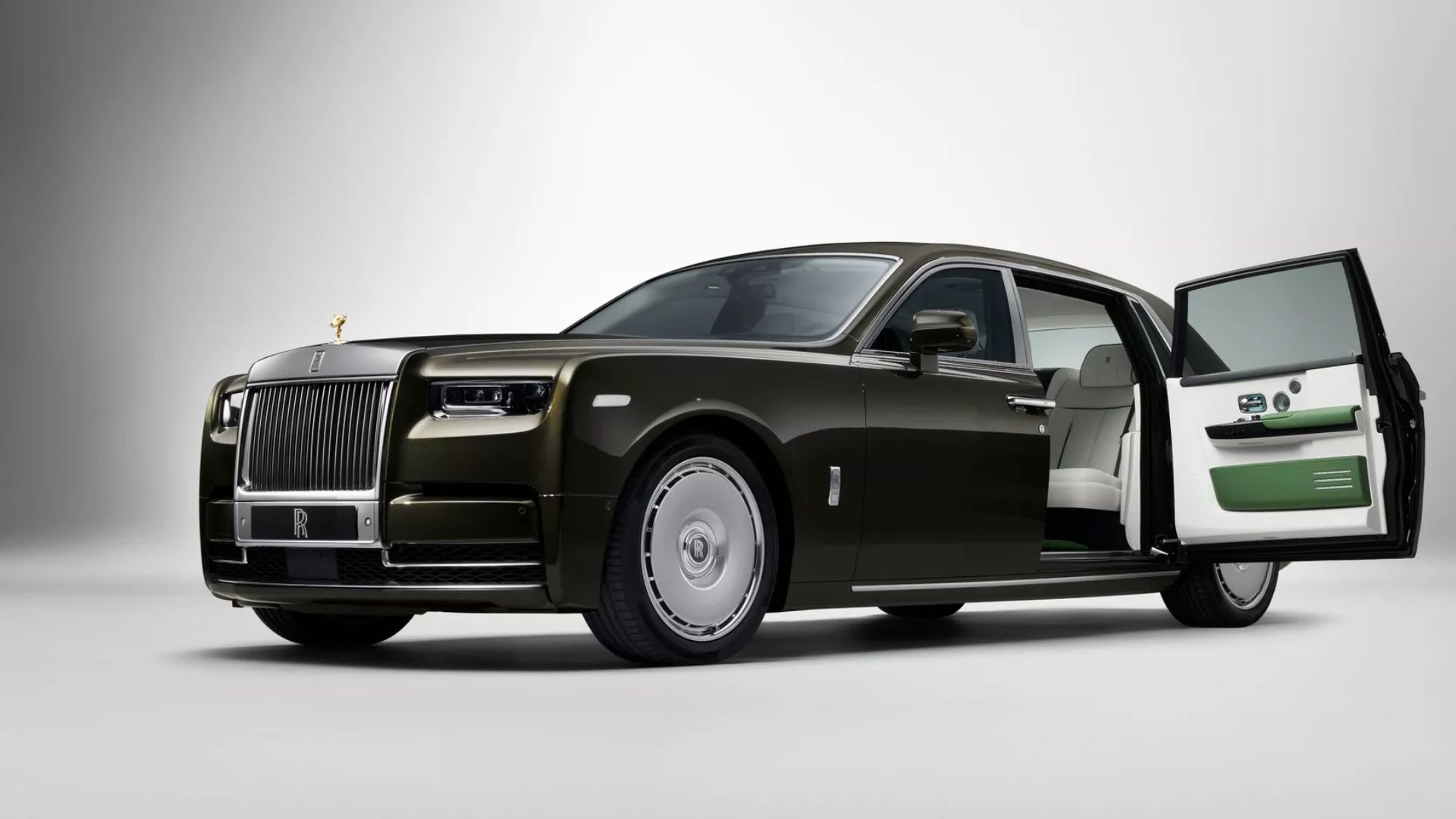 Rolls-Royce Wraith Custom: Costing over US$343,000, the machine is the second most expensive automobile in Lisa's collection. The singer has further customised it with chrome work for that extra premium feel.
McLaren 540C: The powerful sports car boasts a 3.8-litre twin-turbocharged V8 engine that can accelerate from 0-60 mph in just 3.5 seconds. It costs over US$196,000.
Lamborghini Huracan: Another beast in Lisa's collection is this two-seater car, which is the perfect fusion of technology and design. It costs somewhere around US$210,000.
Lisa's high-end jewellery collection is to die for!
BLACKPINK's Lisa is often seen decked in exquisite Bvlgari jewels, rightly so being its brand ambassador. Attending the brand's event last year, Lisa was seen in their diamond and emerald Serpenti necklace, which highlights a diamond-encrusted snake's head having emeralds for eyes. It costs anywhere between US$258,000 to US$313,000. Adding to that was a diamond and emerald Serpenti bracelet, which comes at a startling price of US$295,000.
The idol has also been spotted carrying Bvlgari's Serpenti Seduttori watch which costs over US$27,000. It comes with an 18-carat rose-gold case with a matching bracelet. Additionally, the star has been photographed wearing Swiss Luxury's Audemars Piguet watch which costs around US$40,995 or more.
View this post on Instagram
Shop Bvlgari Jewellery Here

Lisa's gorgeous bag collection is every girl's dream
While Lisa has a variety of luxury bags from Prada, Louis Vuitton, Dior and more, the most eye-catching piece in her collection is the Celine Triomphe bag. As the former brand ambassador of Celine, Lisa often sports a variety of bags from their collection. With its fine leather and gold chain detailing, the Triomphe screams luxury. The bag retails for US$2,850.
The singer also owns a Hermes Kelly bag worth US$28,250. Her collection also includes the Bvlgari Serpenti Forever Bag, Saint Laurent totes, Fendi shoulder bags and more.
View this post on Instagram

Additionally, BLACKPINK's Lisa launched her YouTube channel Lilifilm Official in 2018, which has more than ten million followers. Rounding up her achievements are the two TV series Lisa TV and Real Man 300 she appeared in, adding to her mass appeal and career earnings.
Hero and feature images: Courtesy lalalalisa_m/ Instagram
Frequently Asked Questions (FAQs)
Question: How rich is BLACKPINK's Lisa?
Answer: Lisa's net worth is estimated around $14 million. From the record-breaking album Lalisa to collaborations with Celine, Prada and Bvlgari, Lisa amassed this fortune over the years.
Question: Who is the richest member of BLACKPINK?
Answer: Jisoo is the wealthiest BLACKPINK member. Jisoo's career spans from music to acting, with her latest role being in the South Korean drama Snowdrop (2021-2022) opposite Jung Hae-In.
Question: What is BLACKPINK's net worth?
Answer: The net worth of the K-pop group BLACKPINK is estimated at USD 62 million.