Let's be honest about one thing that socialising is an art that needs to be mastered, with or without social distancing. Some of us are revisiting what needs to be social at a time like this when Covid-19 is on our heels with self-quarantining and WFH becoming the daily norm. But remember, socialising while social distancing is actually super easy and doable if you have the right resources. 
"Being human involves constraints and possibilities stemming from long histories of human practices. At the same time, each generation continues to revise and adapt its human cultural and biological heritage in the face of current circumstances," says Barbara Rogoff in The Cultural Nature of Human Development. With zoom parties and #DIYseries bombarding our screens, we put together a really good list of ways one can be social in times of social distancing. #Flattenthecurve but don't miss out on social love – that's all we are saying.
Zoom parties
Those looking for great company over a glass of wine, zoom parties are heating up. All you need to do is share your meeting link on social media or other public forums and make it public. But, be careful of who you let into that party. Avoid using your personal ID and use the Waiting Room feature to control your party members. To host a great party, check out this helpful tutorial and a guide to keeping party crashers out.
Netflix Party
Whether it's a long-distance relationship or a How I Met Your Mother-type gang, there are ways to sync your Netflix episodes. Here's how you can join the Netflix Party. Also, #NetflixParty is now an official social hashtag.
Virtual concerts
Every musician we know is taking that time out to play riffs, do Q&As, live streams, and showcase some new music. So, make sure you follow this thread and know who to follow for your daily dose of music.
Home workouts
Our favourite Instagram fitness influencers are paving the path by offering you many easy ways to get fit at home. From Sohfit (the fitness trainer for celebs like Alia Bhatt) to the very popular Chris Bumstead, there are lots of tutorials online. Here's a list of our favourites: Sheenafit, Shredify, Puneet Rao (comes highly recco-ed by Larissa D'Sa), Paige Reilly, Cassey Ho of Blogilates, and Niki of Get Fit. Join their live feeds to know more and participate in challenges.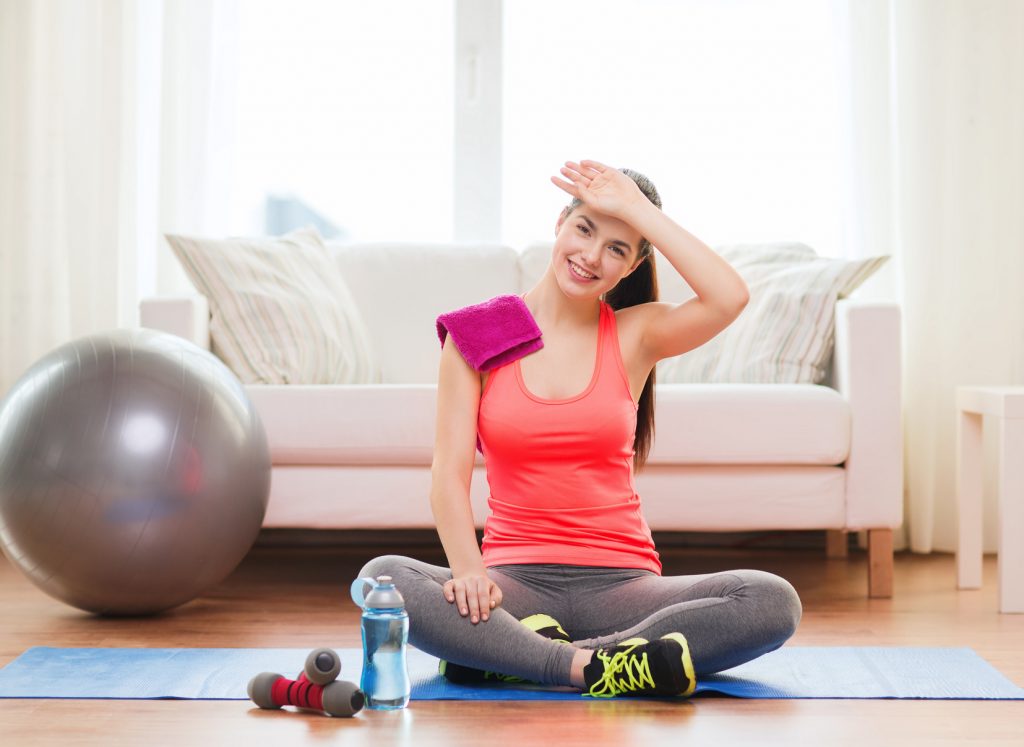 All the Museums, Theater, Symphonies
Soak in all the culture you can from the luxury of your home. Here's a list of what's happening at Operas, Broadways, and art museums. Personally, we love what The Metropolitan Museum of Art, the Musée d'Orsay, the Museum of Modern Art (MoMA), and the Tate have in store for us. The best bit? Live cams at the zoo.
Join an Ivy League course
It's a dream come true. If you're academically-inclined, then here's your chance to join an Ivy League course online. Here's a list of the best ones. For everything else, there's Coursera, an online learning platform that offers great specialisations and degrees. Our favourite is the Yale course that's super popular, The Science of Wellbeing. It's like going back to college minus the hassle.
ALSO READ: Mumbai's top mixologists share home-made cocktails for you to try at home
DIYs
Start with making your own hand sanitiser. It's easy and fun, all the ingredients are readily available and cheap. We like this cute tutorial that teaches you in simple steps. An IGTV one here is for Indian viewers. Pass the bottles around your neighbourhood and earn brownie points.
Image via Bake with Shivesh 
No-bake recipes
If you can't cook to save your life, just add these no-bake recipes to your list. The two people we love on Instagram and Youtube Shivesh Bhatia and Neysa Mendes teach us two important things: A No-Bake Nutella Tart and Healthy pancakes on their stories. We even loved the easy poha recipe by Chef Chinu Vaze on her IGTV. So, try your own and live-stream it all for those who hate cooking.
Featured image: Getty Images