TikTok has been on quite a journey from Musically to becoming one of the most downloaded apps so far this year. A platform to showcase not just acting skills, but a whole range of talents including fashion, dancing and even fitness, there are many who find it a bit challenging to navigate and understand. To that effect, here's a curated list of the top TikTok accounts to follow that will round up the platform for you fully!
Called the "reigning queen of TikTok" by the New York Times, Charli D'Amelio is the most-followed individual on the platform. She is also a great dancer, which is the most sought after the content of hers on TikTok. She also regularly includes makeup routines and vines in her videos.
Jay Croes, 20, is the younger half of popular social media sibling duo Croes Bros. Majorly including vines and funny dance routines, his TikTok account is catchy and hilarious. 
Loren Gray Beech is an American singer and social media personality from Pennsylvania. At one point, she hosted her own Snapchat show called "Glow Up," and has garnered nominations for her social media presence at the Teen Choice Awards. At par with all the ongoing TikTok trends, the celebrity's material includes styling and makeup videos, vines, daily life shorts, and beauty tips.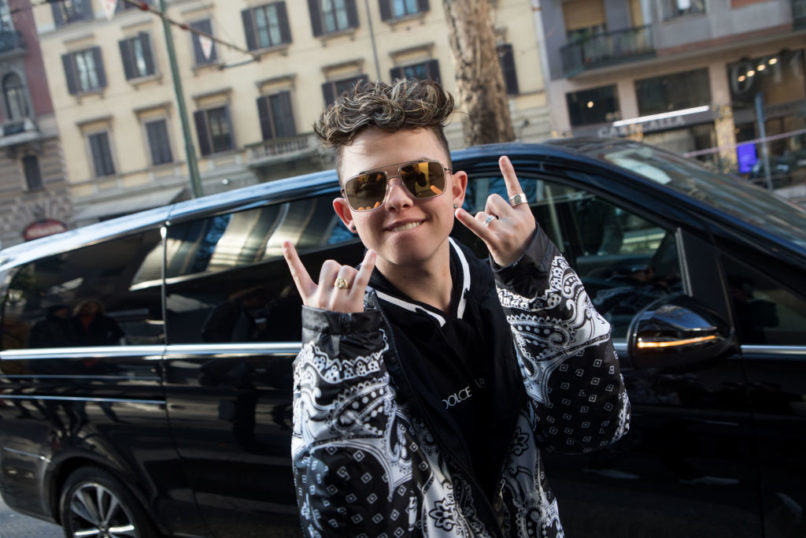 Jacob Sartorius was one of the most popular stars on TikTok, which also gave rise to his career in music. His content includes vines with friends and family, funny dance routines, and lip-syncing. He collaborates with other TikTok celebrities and creates dialogue content with them.
Already well-known within Instagram and YouTube realms, this LA-based content creator shares videos of herself putting together looks for fashion week on TikTok, doing her day and night Korean skincare routine, and even fun home videos with her two little adorable daughters. Her 'Rich Mom' stories are to die for. 
Since the age of 8, Tyler Brown has been destined for fame when he appeared on the Ellen DeGeneres Show. Tyler started his career in modelling and joined the TLG Tour in 2016, a popular subgroup on Tik Tok. He has been creating content with the team including day-to-day life videos, lip-syncing, and dance routines. With his huge Instagram presence, Tyler is on his way to becoming one of the top social media influencers. 
Launching her own self-funded hair-care brand Gisou featuring products inspired by her family's history as sixth-generation beekeepers, Negin Mirsalehi is on top of her social media influencing game. Her beauty and skincare vlogs are very popular. On TikTok, she does styling shorts, daily routine videos, and family time. 
27-year-old Nabela is a breath of fresh air, breaking any preconceived notion of "typical beauty" that you might be hung upon. All about body positivity, Nabela Noor's TikTok videos focus on food videos, day-to-day life, and her adorable dogs. 
Drew Baker is an actor known for 'In Darkness and in Light' (2011), 'Kickin' It' (2011), and 'Victorious' (2010).  He is extremely active on social media and his TikTok game is on point. He is best recognized for his unique video edits which feature him in different outfits and completing different exercises. He is also known for his text-based comedy sketches, which he also shares for his 800,000+ fans.
The multimillionaire entrepreneur is known to most people because of the lavish lifestyle he shares with his 11 million-strong Instagram following. But his presence on TikTok is no less popular. Filled with fitness videos, family vines, and fun dance routines, his TikTok account has a whopping 1.5 million following.
Celebrities on TikTok
Bleta "Bebe" Rexha is an American singer and songwriter. She has co-written songs with many singers and is also known for her strong social media presence. She uses TikTok as a medium to showcase the other sides of her personality, which includes makeup and styling, dance sessions with friends and family, and daily vines.
A renowned singer, songwriter, record producer, actress, entrepreneur, and philanthropist, Mariah Carey is famous for her five-octave vocal range, melismatic singing style, and signature use of the whistle register. Her TikTok account is wholesome and includes behind the scenes from her shows, family videos, and funny vines.  
American actress Jessica Marie Alba's strong social media presence is all about being raw and honest. Her crazy dance routines with her daughter and other family members always make it to the headlines. She is also a self-acclaimed foodie and her account includes a lot of food videos.
A singer, songwriter, actress, and television producer, Selena Gomez is best known for her role as Alex in 'Wizards of Wavery Place'. Her TikTok majorly gives an exclusive sneak peek into her real-life with behind the scenes footage and home videos. It's light and super fun.
All images: Courtesy Getty