Self-care is soul care – that's the biggest lesson we learnt in the pandemic. This Women's Day 2021, we wanted to take a look at women who have done it all – have fabulous jobs, look amazing and are smashing big goals for themselves every single day. How do these women self-care? What is their process? We dug deeper to understand the very essence of their well-being and came back enlightened. This Women's Day, it's about focusing on yourself and self-care-ing the right way. Follow the cues below from women we admire.
Devita Saraf, Founder, Chairman and CEO of VU Televisions
"As a boss, I am always giving parts of myself away – encouraging my team, handling tough situations, being the front-end and the back-end of my business and everything that requires me to project my thoughts and energy into leading, creating and accomplishing. It gives me immense satisfaction because I have always been passionate about leadership and am dedicated to living up to my own potential. However, it is tapping into your yang or your masculine side when you are constantly doing.
I balance it with my yin or my feminine energy by taking care of myself and enjoying the fact that I am a woman. Sometimes, I design a beautiful piece of jewellery or I arrange flowers around my house or I just follow a YouTube video on contemporary dance to celebrate the woman in me. Here I am just being, and in this I feel deeply connected and relaxed in myself.  Taking in beauty in all forms and connecting to my creative side allows me to receive love and attention from myself and those around me. Self-care for me is blending the masculine boss energy with a beautiful feminine energy – this way I am always achieving and always happy!"
Richa Singh, Managing Director of Natural Diamond Council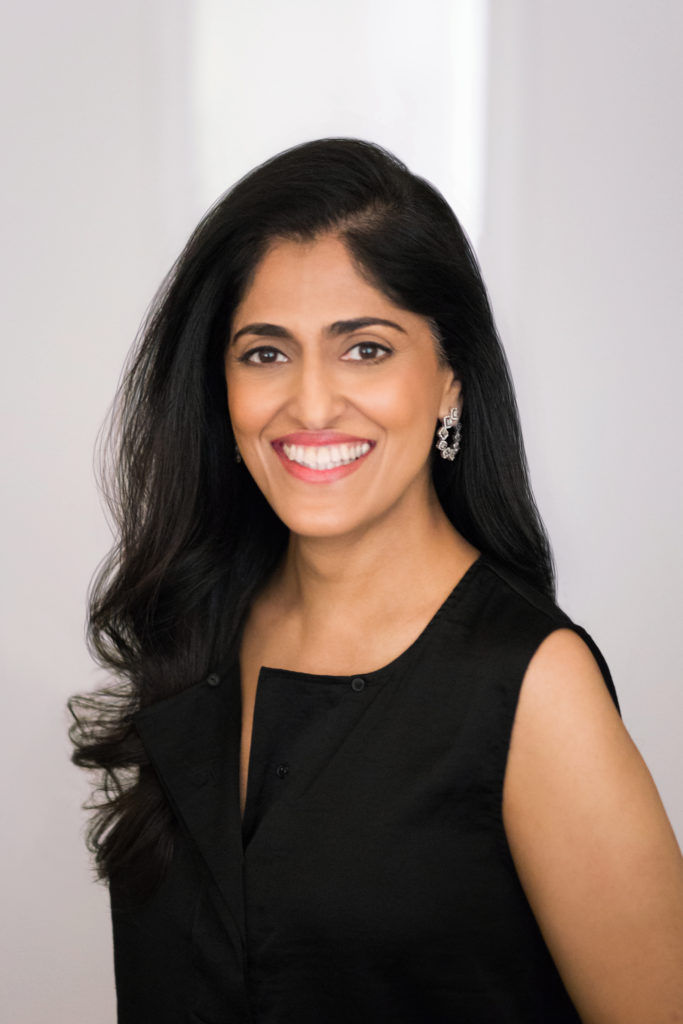 "To me, self-care is not just about doing yoga or going to a fancy spa but about having a bit of a quiet time with myself – it's when I switch off from the outside world. Time to reflect and gather my thoughts, to unwind from all that happened today, organise myself mentally and prep for the next day. I need this downtime before I go to sleep. I am an avid traveller, exploring different cities and cultures is an inherent part of who I am. When not travelling, reading and consuming digital content satisfies my need to know more and live vicariously."
Arpita Mehta, Fashion Designer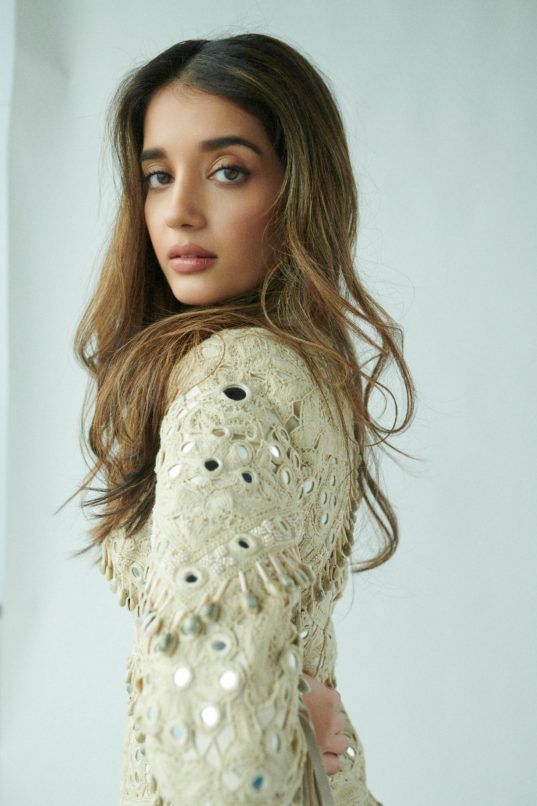 "Self care is something I believe in since childhood, it's a thought that my dad inculcated in us very early on. He taught my sister and me to prioritise ourselves over everything. As per social norms and how Indian women are expected to be, we are always expected to put others first as we are constantly playing roles of a daughter, a wife, a partner, a mother, a girlfriend, a sister. My dad taught us that if you don't take care of yourself first, how will you take care of others? So put oneself first, make yourself happy first"
Olly Esse, Celebrity Influencer, DJ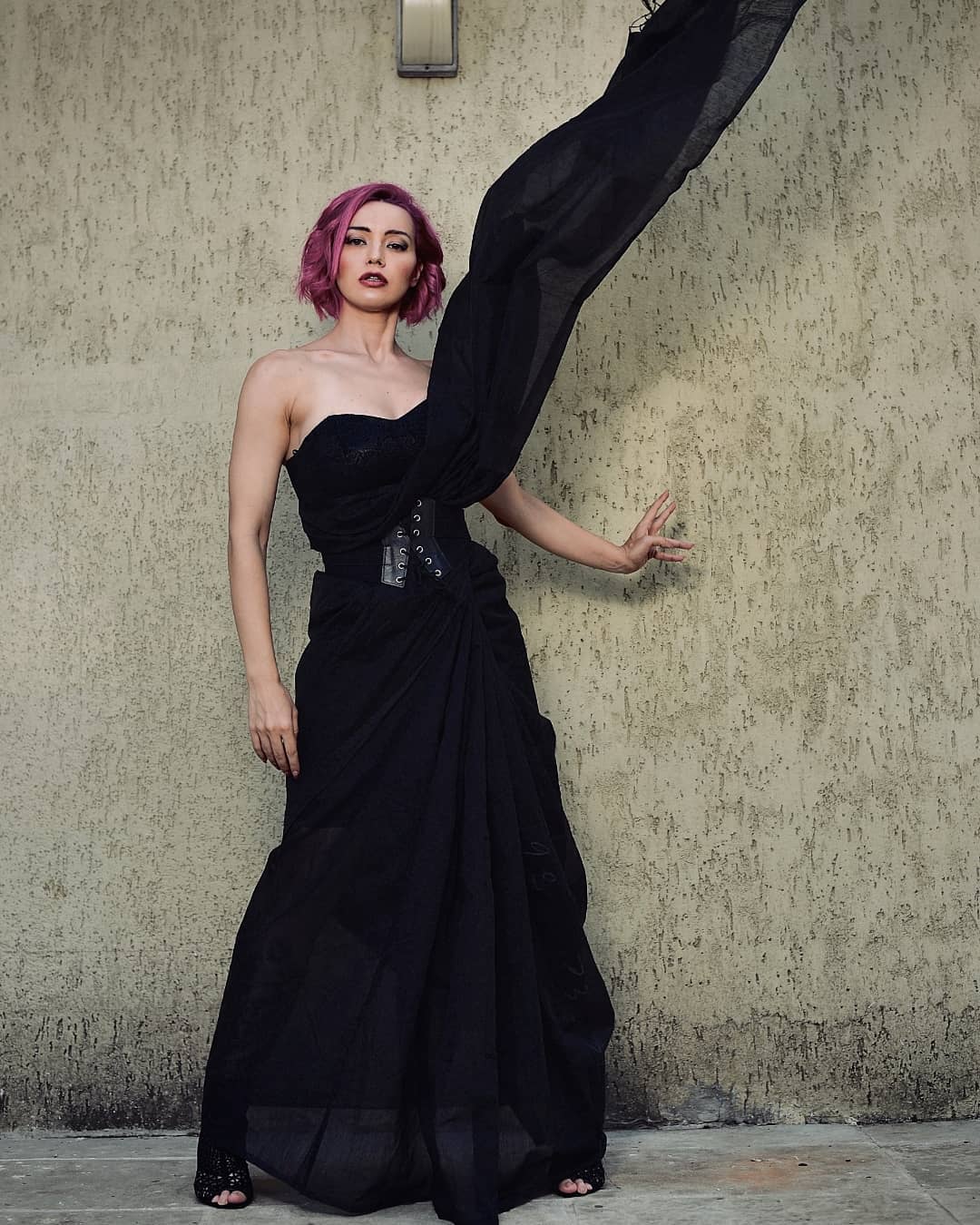 "You have to choose one struggle at a time. It can be anything from finding work to going out from a toxic relationship. Make sure that you focus on the most important task at hand and only once completed, you move on to the next task.  A lot of us forget to finish what we've initiated and that creates chaos, complicating your life unnecessarily. In Italy we say "Forza e Coraggio" which means – "I wish you to be strong and courageous" – it's my mantra for everything. You can achieve anything you want, my beautiful ladies!"
Chanya Kaur, Founder of The Pure Concept Home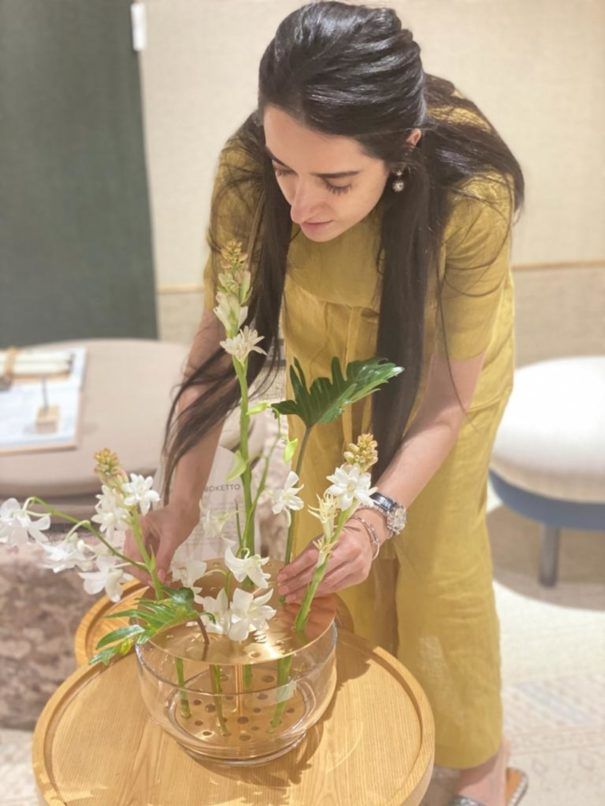 "Self care is about energising ourselves through simple, everyday choices that fill us with positivity. I love indulging in flower therapy: I find it very calming to select fresh and fragrant flowers for myself. I also like to keep myself surrounded with lush greens, it's very grounding, and peaceful."
Aishwarya Bhende, Founder, AB Celestial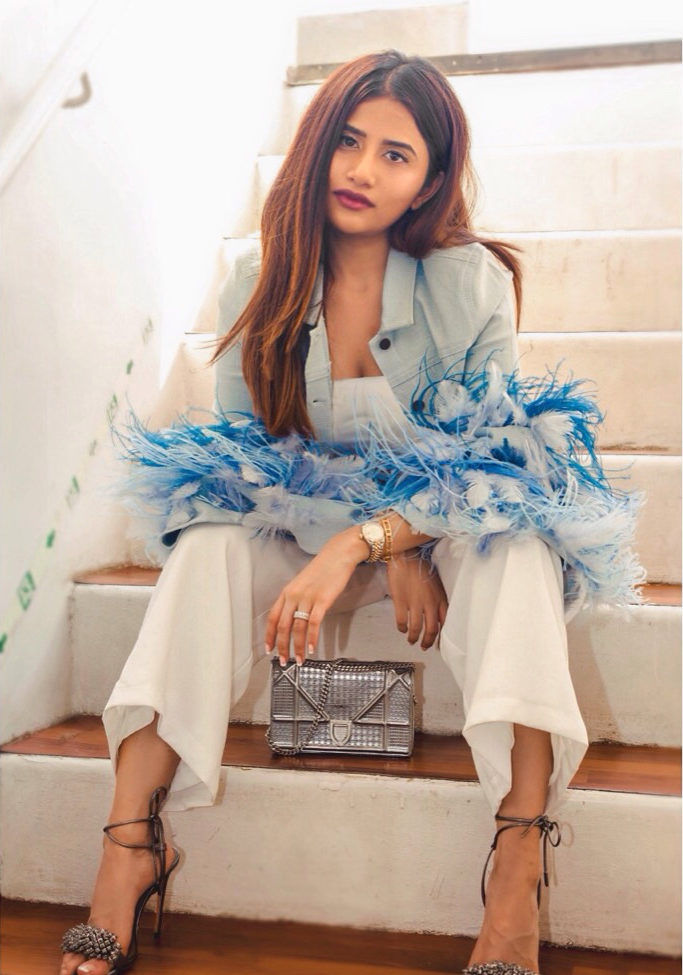 "My self-care mantra is to stay cozy in bed, watching an episode or documentary on Netflix while unwinding and ending my day over a glass of fine wine. Self-care is: Treating myself to my favourite cheat meals. Zoning out of the hustle from a busy day at work and zoning into a zen state of mind listening to one of my Spotify playlists. While so, I feel like a great morning workout, helps me channelize my thoughts and plan my day further. Setting regular goals and targets is a continual process of watching myself grow; a form of self-improvement. And how do I find my happiness? I find happiness in giving back to society, as they say, 'only by giving you are able to receive more than you already have.'  Animals have always been extremely close to my heart and over generations my family and I have lived with four-legged members as part of our pack. Being an active members of rescue groups, animal charity drives and spending time with my dog, Angel and other animals is where I find my happiness."
Lakshmi Rana, Model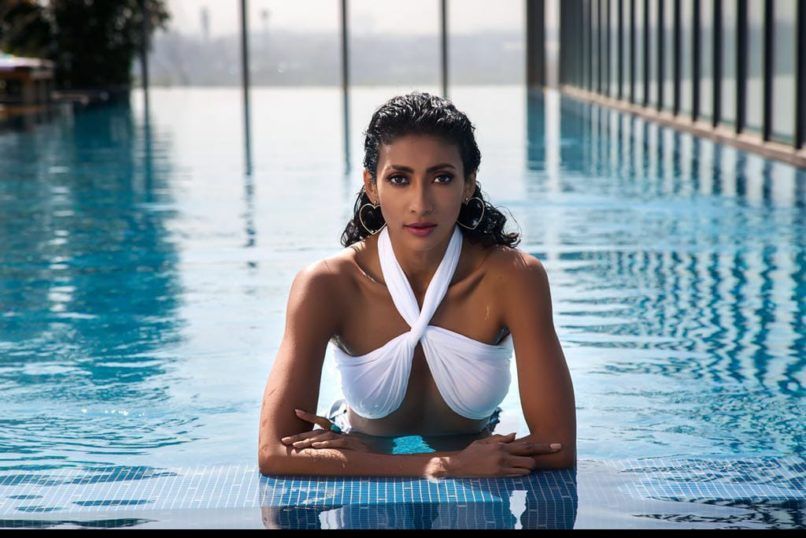 "Self care is moving away from work and spending time with my family. For me, self care is to make sure that the ones who are dear to me are feeling loved and are taken care of. Those feelings really matter to me and hence, the time spent with them while I'm away from work is my way of self care and that is what keeps me sane. Apart from that, travelling really makes a huge difference to me. Getting away from work and travelling to places on my bucket list, doing things that I enjoy like adventure sports, surfing, trekking or simply just going to a beach, deep sea diving brings in me a different level of energy. A break from work once a year definitely makes a difference in me knowing myself and gives me genuine happiness"
Sana Bector Parwanda, Founder at Zoet Desserts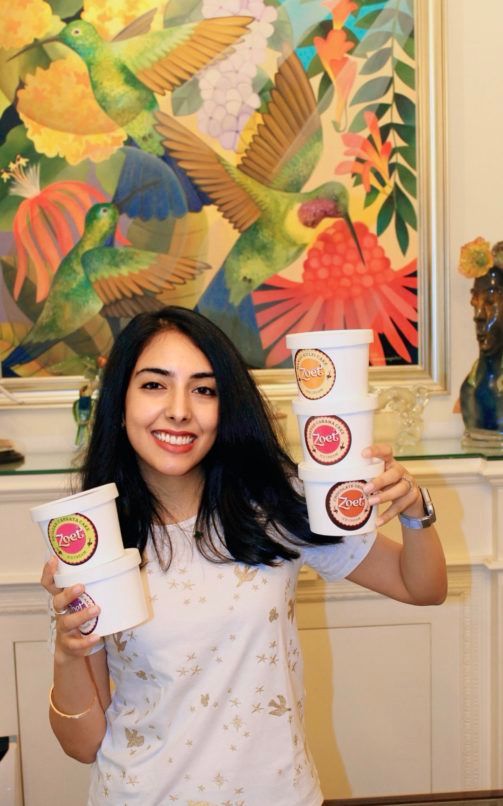 "My self care treat, is a generous mug of hot chocolate that I have almost religiously every night. They say you should always try to go to bed feeling happy and this definitely does the trick! For me, self-care starts in the kitchen. Cooking and tweaking flavours is me-time. Throw in some great old indie rock in the background and bust out a move, with my dog Vito waiting around to get a sneaky little raw carrot or two – that's my space. Particularly in these times, cooking has been a source of comfort to many of us. I personally feel that's because food has the ability to vividly connect us to a memory and flavour is the ultimate happiness machine"
Bindu Subramaniam, Dean and Co- Founder, SaPa India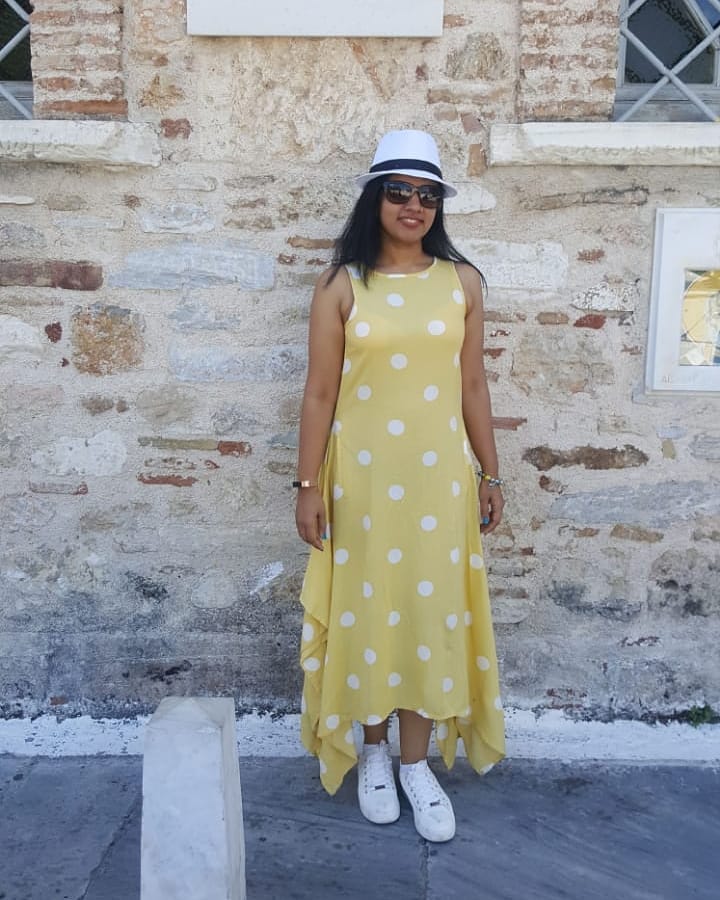 "My self care mantra is – be kind to yourself. Some tips and hacks that help me – Some days you can breeze through everything, and sometimes nothing gets done. It's ok! Water, fresh air, and sunlight -we need to treat ourselves at least as well as we treat our plants. And lastly, find a hobby, a mindful hobby helps you centre yourself and find some calm. For me, it's tidying!"
Anika Dhawan, founder of Rani Pink & Rani Pink Gifts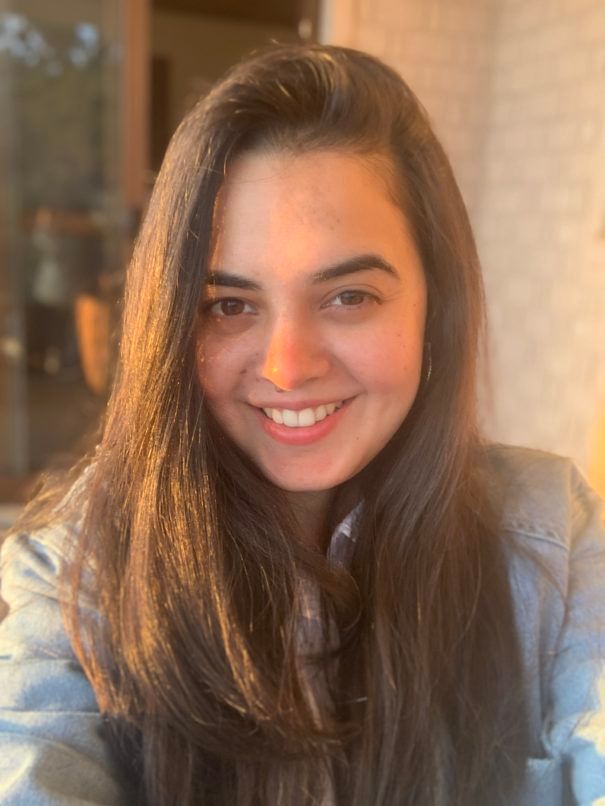 "A little while ago, I was a complete obsessed workaholic. It was a rollercoaster that finally came to a halt when I got diagnosed with Ovarian cancer. I had no choice but to slow down. The pandemic at the same time, made me realize that life is too short, and how important it is to be in tune with your own body. Self-care goes way beyond a Sunday for me. I now have a routine where I get 8 hours of sleep that my body needs, I make sure to meditate, I write in my journal, and I make it a point to travel. It's the little and simple things like taking a stroll on a Sunday, writing a love letter to a dear one, watching the sunset from a hilltop, or just spending time with my grandmother. I've made an effort to look after myself and make it a point to slow down and enjoy the process."
Asha Jindal Khaitan & Sukriti Jindal Khaitan, Beauty Entrepreneurs at asa Beauty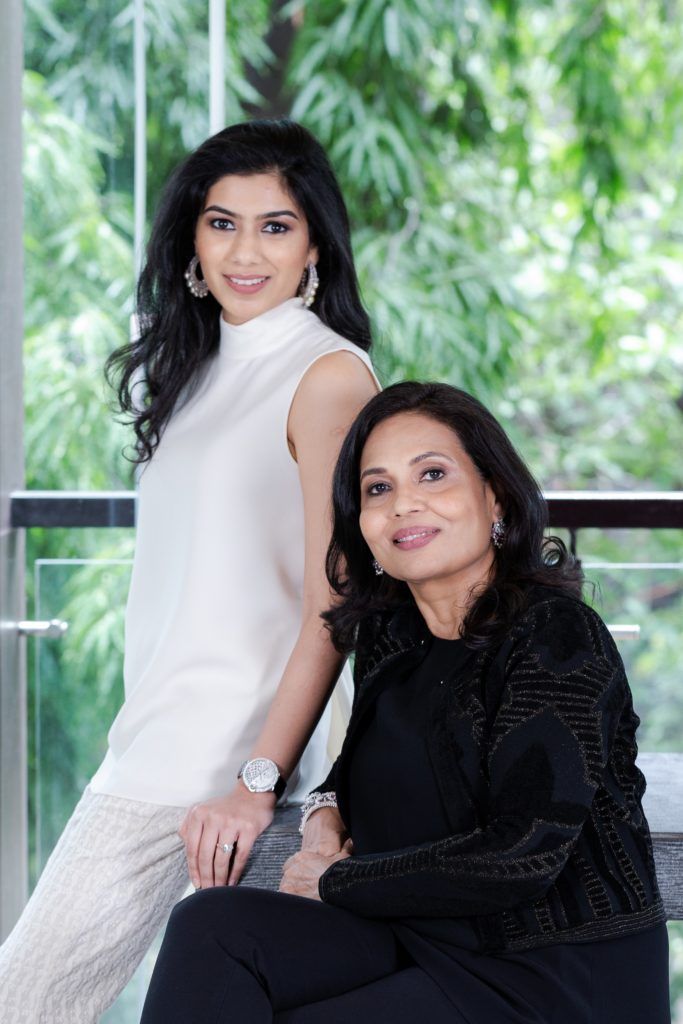 "For as long as I can remember, natural living has been a way of life for me. My upbringing emphasised the understanding of the immense benefits of a way of life that is rooted in sustainable practices and is close to nature. I would say, I'm a creative aesthete, coming truly in my element when creating valuable objects from scratch. So my definition of self care has always been one that is holistic and all-encompassing. I have always believed in the ideology of clean living and beauty, it can never be bereft of a holistic way of living and consuming products which are not good for the skin but also for mind, body and soul. Prioritising personal health – through working-out, yoga, a vegan diet and practising mindful living has been my self care mantra." – Asha
"I credit my holistic ethos of wellness and mindful living to my travels and experiences I have had growing up and even now. Working as the Director of Jindal Nature Cure Hospital and being a certified integrative nutrition health coach, I am constantly working on living a purposeful existence, and making mindful, sustainable and conscientious choices. I got into skincare and self-care quite early thanks to my mother and now my mother-in-law, two women who truly pride themselves in having a great holistic approach towards beauty. Like my mother, I eat healthy and exercise regularly." – Sukriti
Shyma Shetty, Fashion Designer & Founder at Huemn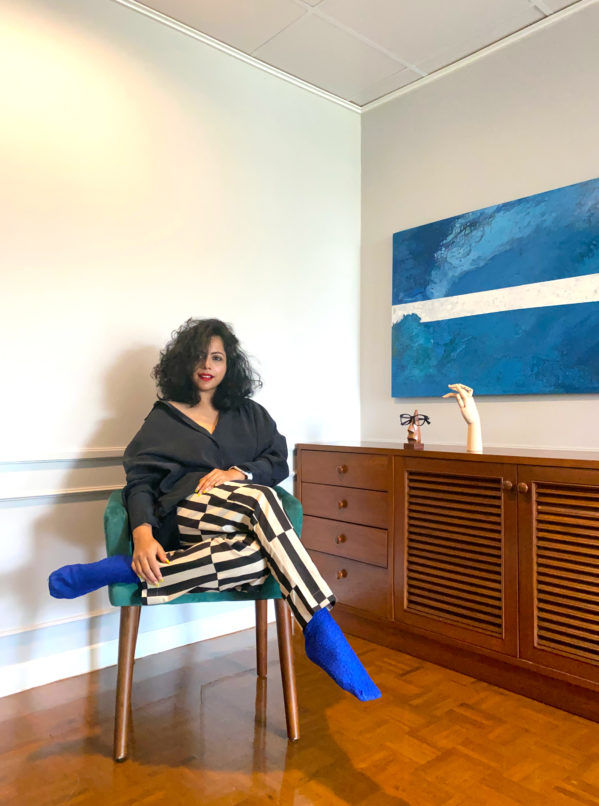 "Self care is misunderstood. There's definitely no one-size fits all and I think it requires a deep look inward to find that what needs to be nourished. Our bodies are amazing and respond to what we feed them. Whether it's good food for your body for food for thought. For me self-care is inextricably linked to a stillness of the mind. There's a Naval Ravikant quote that comes to mind- "Peace is happiness at rest, and happiness is peace in motion." To find happiness, I've always needed to find stillness. Moments I spend with myself give me energy to be the best version of myself when I'm out and about in my community. I find joy in quiet and unassuming moments. Cooking myself a great meal with my favorite hand picked ingredients, my 20 minute skin and hair routine every night, my daily swim- when I'm submerged, trying to beat previous swim-time, that phone call with an old friend or my mother, laughing out loud, reading a new book, cuddling with my husband; so many small, irreplicable moments. I've realized that life is very very short, it's in the now. If you haven't made yourself the center of your decisions, you're missing out. Take charge of your story and live it to the fullest."
Monisha Ajgaonkar, Wedding Photographer and LGBTQ+ Activist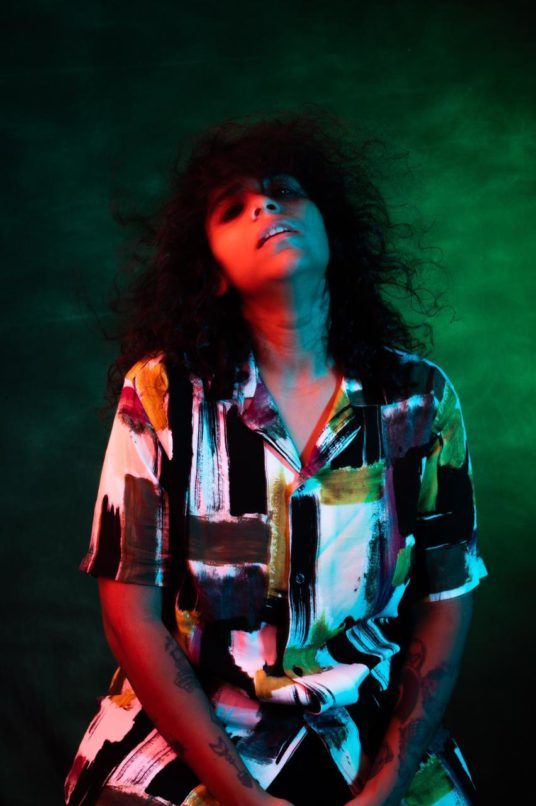 "My self-care mantra is to keep myself engaged in multiple activities. Kickboxing or going to the gym are my favourite ways to let go of any built-up frustration. I try to keep learning things that I wanted to as a teenager but couldn't. Some of my latest adventures is learning how to play the ukulele and guitar. One of the most interesting things I've taken up lately is building on how to communicate in sign language, by means of online courses. Training my mind and exploring new things keeps me mentally and physically sane, and it's what I love doing most!"
Dildeep Kalra, Director at Massive Restaurants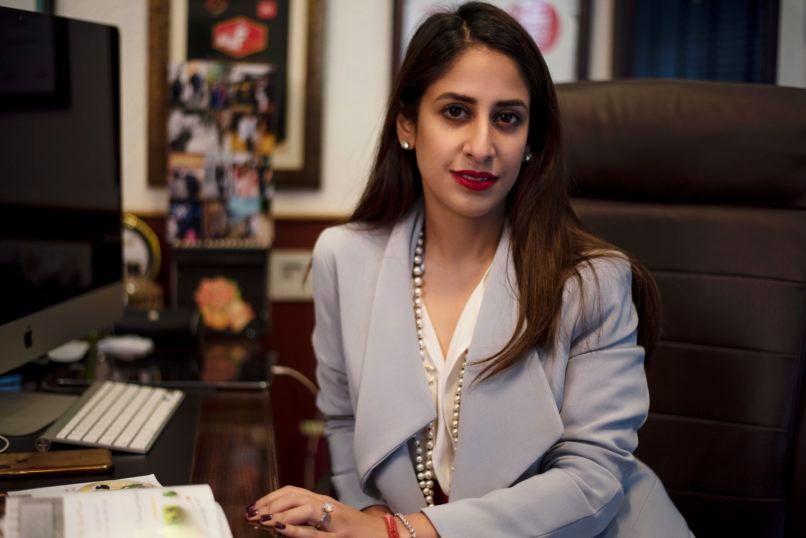 "Most of us tend to neglect our "Self" as we are so caught up in the daily rigmarole of life. Being a mother, wife and entrepreneur take up all our time that we forget to focus on ourselves. Self-care is very important, be it a day off to just chill with your friends or lounge around and do nothing. It is very important to take time off for yourself. Having a regime that includes exercising, mediating, and eating right is extremely important. All this is important not just for your physical health but your mental health too. A healthy body and mind should be our priority and self-care should be on the top of our list."
Sarah Todd, Chef and Restauranter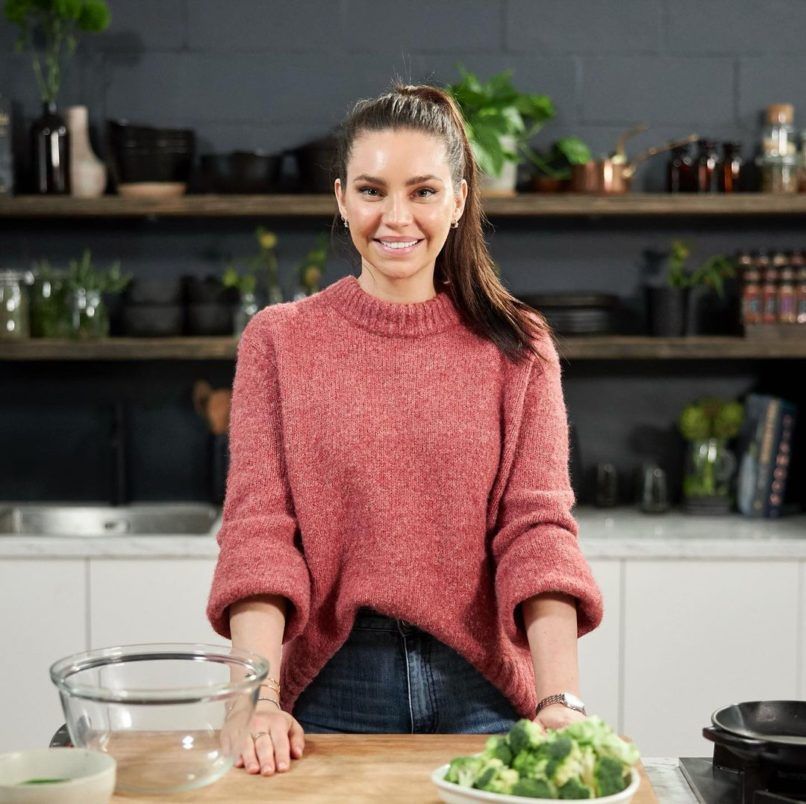 "Be proud of how you handled these last few months. Know that you have the strength and that it is ok to take a break. It is time to prioritise your mental and physical health so, take your time and trust the process."
Kaabia Grewal, Co-founder, Outhouse Jewellery

"Since I've become a mom, I've undeniably had a lot more to look after with the limited time I have. I believe meditation and yoga have transformative powers on your mind & body, which is why that's my self-care mantra, along with my own spiritual practice. I like indulging in solitude for an hour when I begin my day, to help me align myself. One of the biggest mantras for me is to do everything I love, live with joy and nourish my mind.  When I pour into myself, I can shine my light onto others."
Hamisha Daryani Ahuja, Filmmaker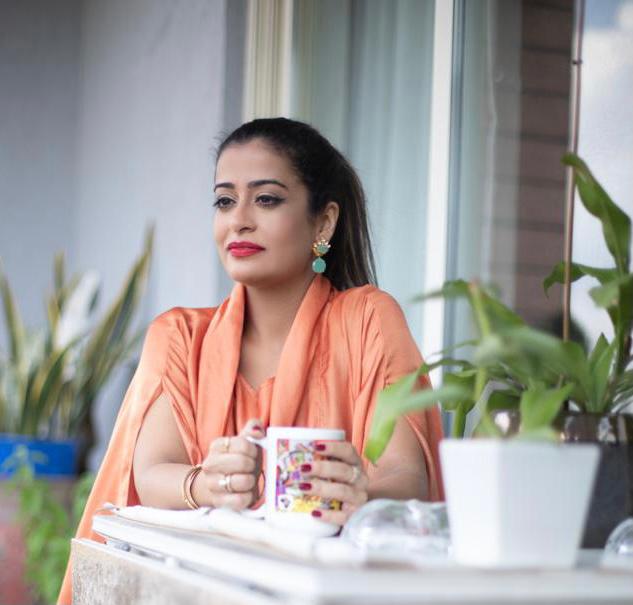 "Self-care is not selfish. In the workshop, I conduct 'The Pursuit of Happiness', self-care is the starting point of the course. Women especially tend to put themselves last on their 'to do' lists. However, "You cannot pour from an empty cup". In order to give to others, you need to give yourself first. You cannot give love if you don't have self-love, you cannot give respect if you don't have self-respect, you cannot give money if you don't have money. Therefore you cannot give care if you don't practice self-care on yourself. Self care can take any form be it meditation, gratitude exercises, eating healthy, yoga, extra sleep the list goes on. It's important to find what your personal self care routine is and intentionally practice it daily if possible. My favourites are a daily gratitude journal, meditation, yoga, and some peaceful coffee time. It all starts with you! The more you give yourself, the more you can give others."
Sukhmani Sadana, Actor and Writer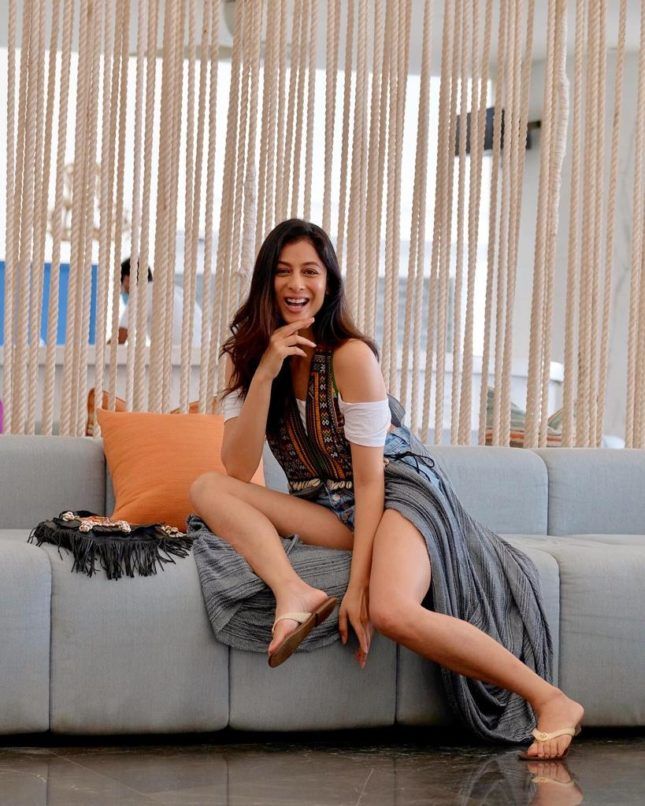 "I believe in one thing i.e. your inner state of mind reflects on your outer appearance. I know the usual impression, especially at a younger age is that it's all about the squats, dumbbells and night creams but with age you realize, it's really not. You are what you eat. You are what you think. You are what you do. Beauty products and workouts are a necessity for sure no doubt, but for me, I've realized that a good 8 hours of sleep, happy thoughts, healthy food habits, indulging in things that make you happy, a peaceful and content mind and most important: 'meditation' are just a few of the things that 'actually' contribute to our Self Care. Go Glow Now!"
Sonam Babani, Fashion Influencer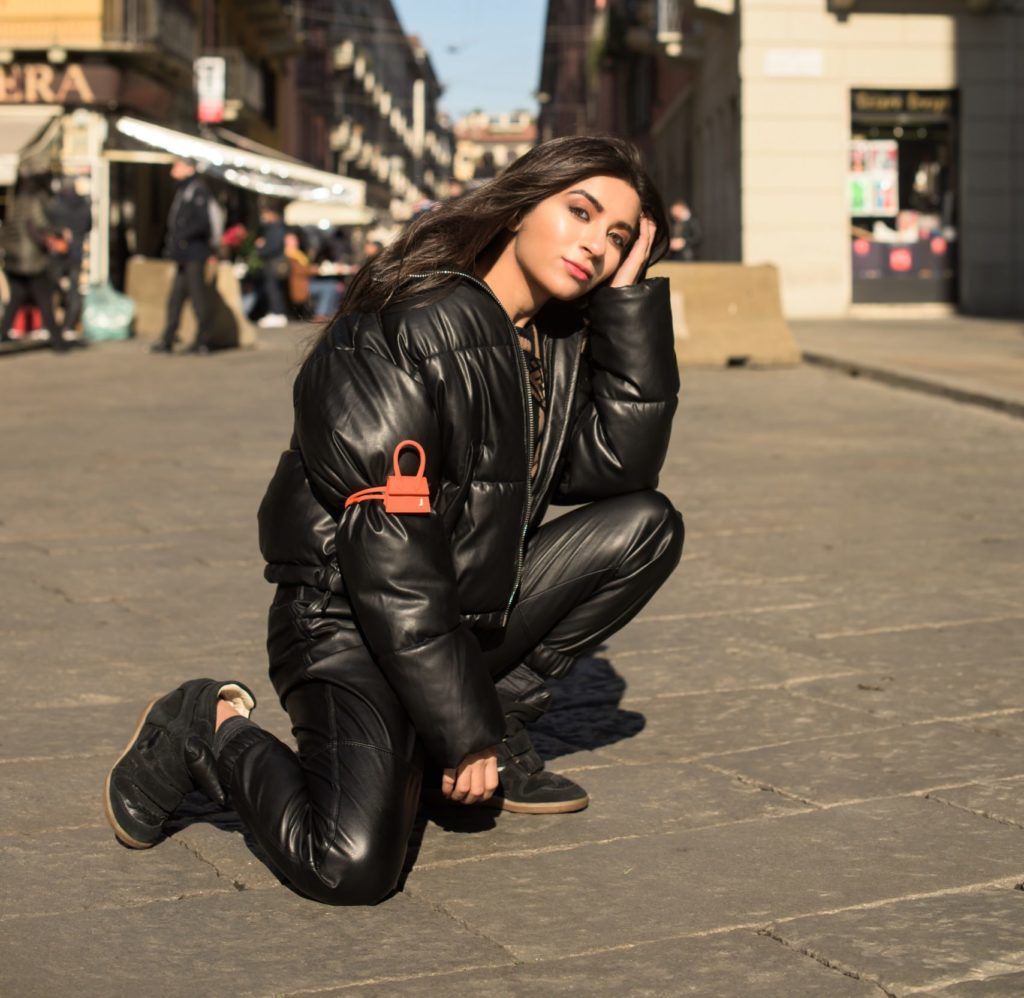 "Inner happiness is definitely my mantra when it comes to self-care. I believe inner happiness is a micro-practice: the more you work towards it, the easier it becomes. That doesn't mean you do grandiose things like heading to the Himalayas to find inner peace and happiness. One can work on it in their own way, in their own time, by having a de-stress routine everyday. I make sure I go OFFLINE every often, a digital detox is very important. It gives you mental peace, good skin, and great health – what more does one need?"
Rasna Bhasin, Vlogger and Influencer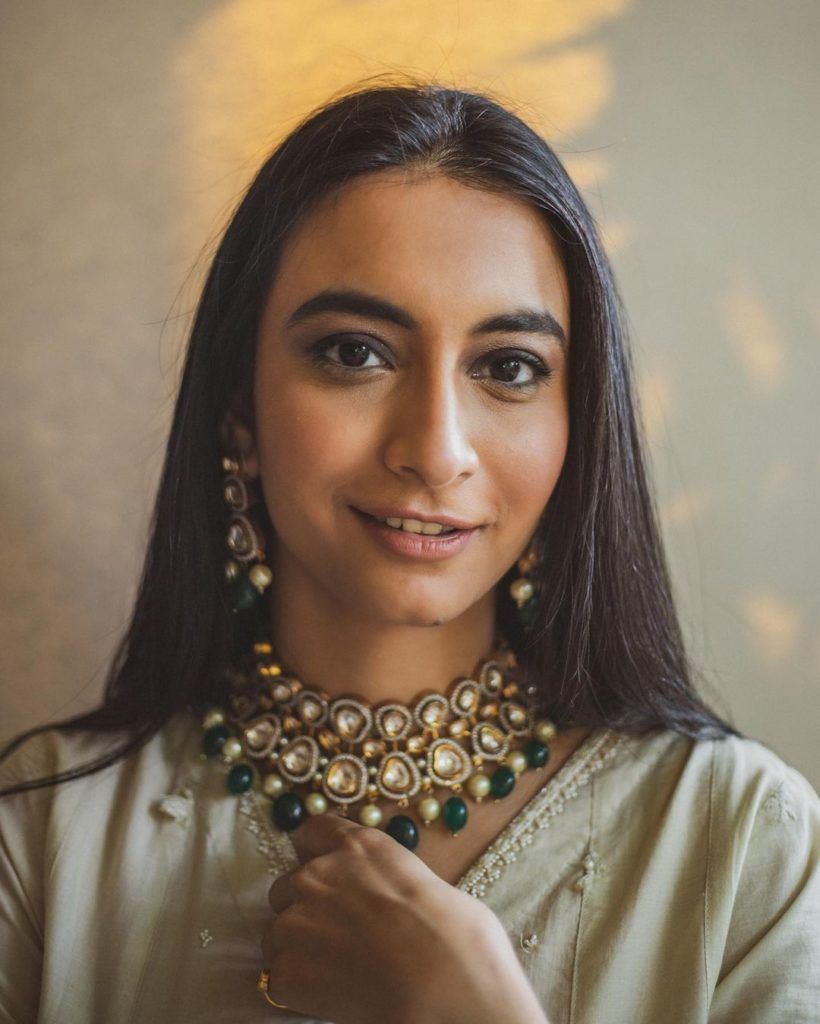 "I think as women there is a genetic default in us to please others before pleasing ourselves. It's always about putting another person's happiness above ours. If we're not happy and content within, that inner peace will never translate or pass on to others around us. So start with yourself – do things that make you happy, even if it's as small as getting a coffee by yourself or getting yourself a manicure."
Namrata Soni, Celebrity Makeup Artist and Founder of Simply Nam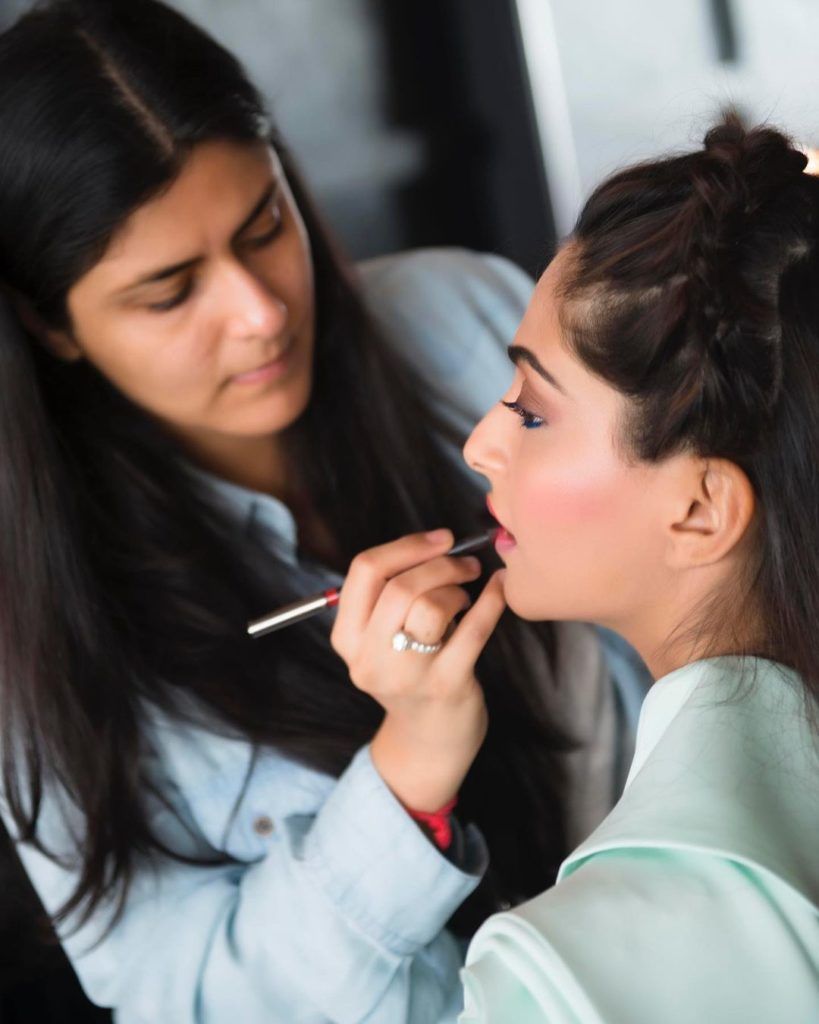 "Skin is the body's largest organ so self-care for me is centered around my skin. Hydrating well, sleeping well, and following a skincare routine is my ultimate self-care mantra."
Farhana Bodi, Global celebrity influencer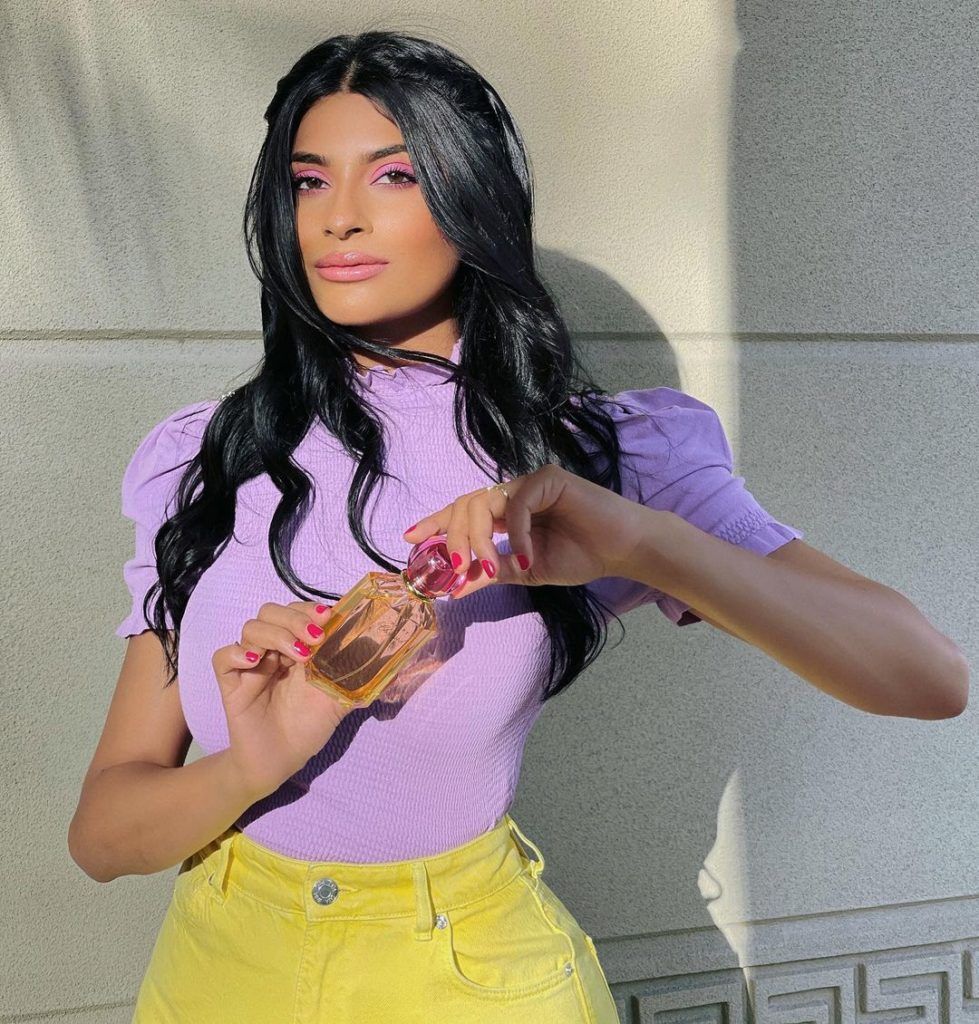 "In 2021, I decided to make myself a priority because I decided that it's important to take time for yourself and find clarity. The most important relationship is the one you have with yourself. So I've decided that this year, I'll take a deep breath and let go. Make the most out of every moment. I've been working on my body transformation, getting a fitter, healthier space is on my agenda this year. I also want to be a better parent this year, spend more time with my son – so taking care of myself physically and emotionally and making sure I have more energy to spend on my loved ones is important to me. Self-care is giving the world the best of you instead of what's left of you. So it's important to be kind, patient, generous and be accepting of yourself – this is where it begins."
Arti Nayar, Celebrity Makeup Artist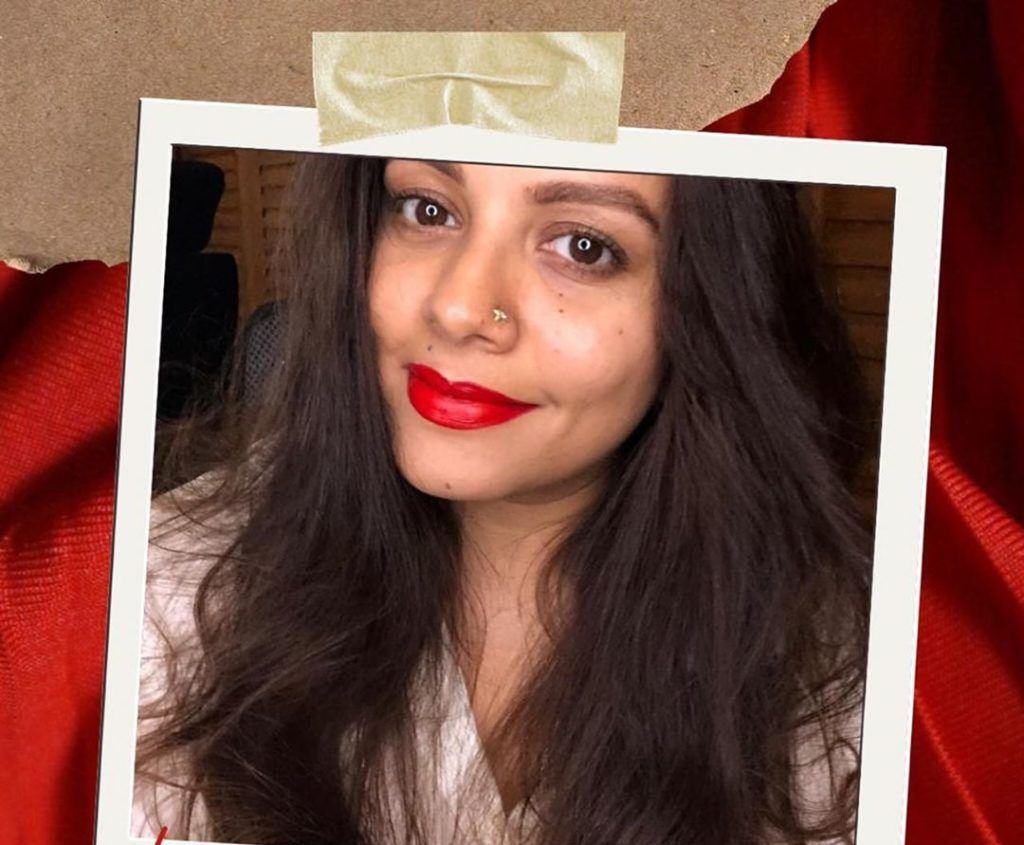 "Self-care in 2021 is about taking the time for myself. Getting an hour's exercise everyday – be it yoga, pilates or Zumba, it's about getting some time to devote to oneself. It makes a huge difference in the day. I find that amazing energy inside me when I take that time out – no phones, no interruptions, just time with yourself and your thoughts. And it's not just limited to fitness, read a book, do something fun, maybe do your work – whatever it is, it's your time. This rejuvenates the mind – you feel fresh, you have better ideas and things flow easily. This time-out has helped me make my work process better too."