It hasn't been an easy year for the hospitality industry – but they are back with a bang. This year Delhi has witnessed quite a few cafes and restaurants opening despite the tough days. Here's a roundup list of some of the new Delhi restaurants that opened in 2020.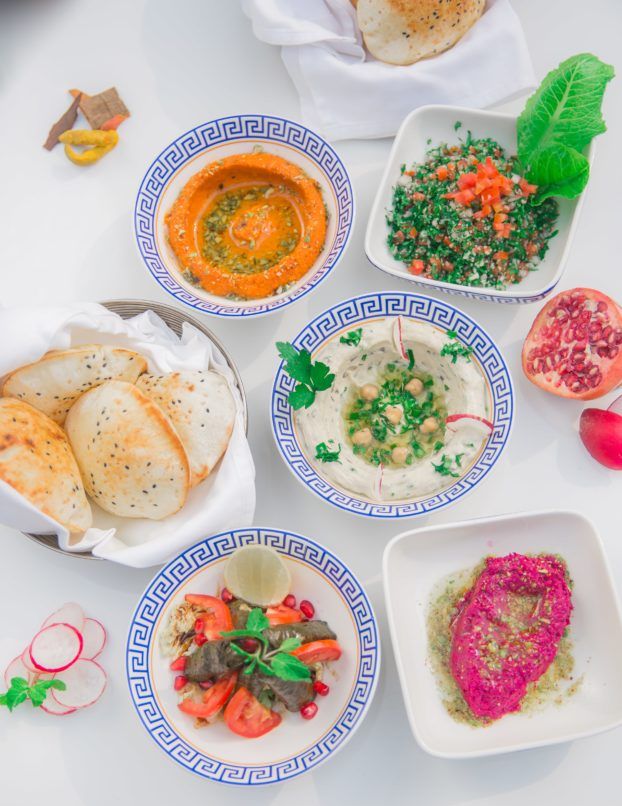 Hyatt Regency Delhi has launched the city's first Levantine cuisine restaurant. This chic, dinner-only restaurant has dishes from Syria, Lebanon, Israel, Palestine, Jordan, and Turkey with a range of salads, grills, mezze platters, vegan option, and also a section on a carb-free menu. The pool-side location is ideal for those who enjoy nippy evenings. If you want to get an idea of the food, then go for the tasting menu that includes cold and hot mezze platters, grills, and desserts. Think hummus, pita, moutabel, muhammara, falafel, lamb chops, char-grilled prawn, and kebabs. An amazing dessert called Umm Ali finishes off this spread on a grand note.
Where: Hyatt Regency Delhi, Bhikaji Cama Place, RK Puram
Contact: 011 2679 1234 Sunder Nursery in Nizamuddin became home to Fabcafe that has opened next to the lake – a stunning setting to soak in the sun in the winter season and indulge in some healthy food. They stay away from refined oil and sugar, so you will find many dishes that use alternates like jaggery, coconut sugar, almond milk and grains like bajra, ragi, kuttu or jowar. Even the desserts are whipped up with coconut palm jaggery so you can indulge guiltlessly. The Shikampuri Mutton Kebabs, Kathal Biryani, and Vegan Almond Crunch Espresso Cake are must-haves. In case there is a waiting, you can order a meal tray and eat it the park and enjoy a picnic.
Where: Sunder Nursery Heritage Park, Nizamuddin
Contact: +91 74288 99692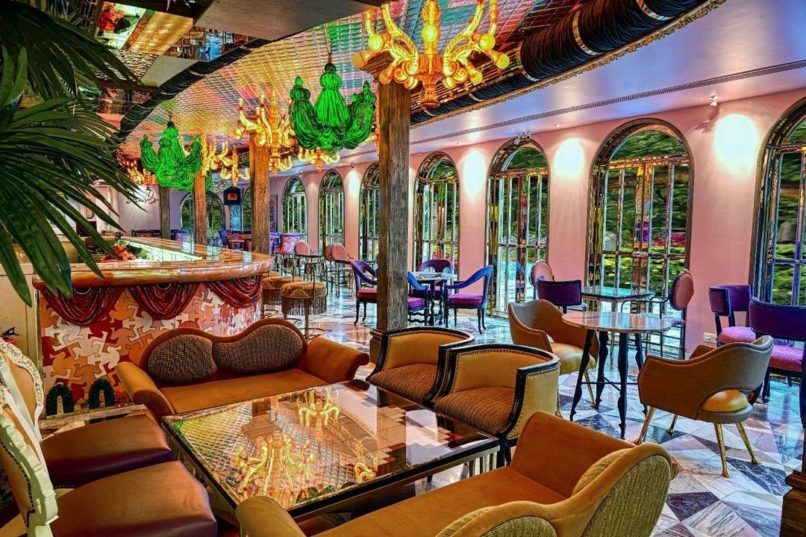 Opened just a few days before the lockdown, Priyank Sukhija's new bar in Mehrauli has some potent cocktails and great Mediterranean food. Diablo means "devil", and this theme runs through the bar and restaurant – the cocktails have names like 'Devil's Garden G&T', 'Barbarian' and come with all the theatrics and drama you can imagine. The food ranges from salads, kebabs, grills to mezze platters.
Where: 12 Kalka Das Marg, Mehrauli
Contact: +91 93193 01333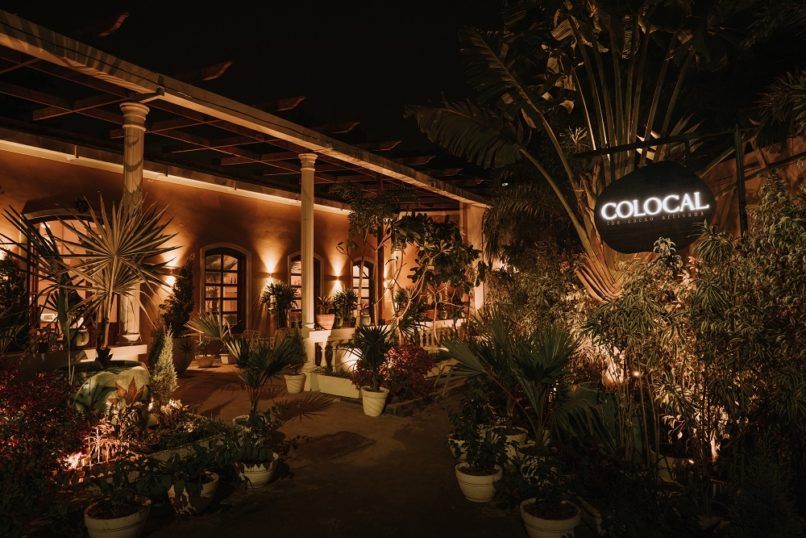 Colocal is a dream come true for chocolate lovers because where else in Delhi can you see chocolate being made from scratch. They have introduced the concept of bean to bar with locally-sourced cacao from Tamil Nadu and Kerala. Guests can get a glimpse of how it is all done at the chocolate factory on the first floor. The ground floor is home to a stunning al-fresco café where yellow and white colours transport you to Pondicherry.
The menu is a mix of Italian and Continental dishes like sourdough pizzas, tacos, burgers, chocolate wine, and a range of coffees, cold and hot chocolates from their roastery. What has become popular are their cacao drinks such as Cacao Cold Brew and Cacao Sangria and desserts like the twice-baked chocolate cake, chocolate tart, and cheesecake. Don't be surprised if you have to wait for a table on weekends because this cafe has become a favourite with Delhiites since it opened.
Where: The Dhan Mill compound, 100 Feet Road, Chhatarpur
Contact: +91 93105 24620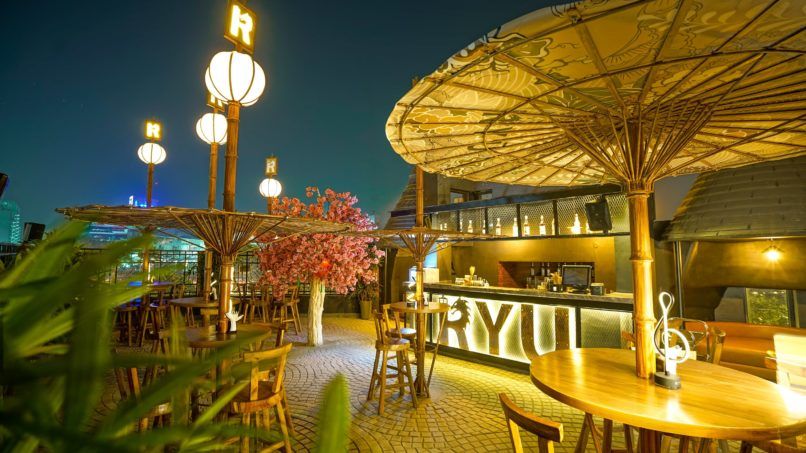 This rooftop resto-bar in Gurgaon's 32nd milestone has great cocktails and pan-Asian food. Spread over two floors, it is an ideal spot for sunny winter afternoons or those chilly evenings. They even have a private dining area that can accommodate about ten people. Their variety of signature cocktails is huge – award-winning mixologist from Malaysia, Eric, has curated 50! Go for the dimsums and momos without thinking twice. They will introduce a Sunday brunch from January and get permission to open till 3:00 am.
Where: 32nd Avenue, Gurgaon
Contact: +91 89203 21500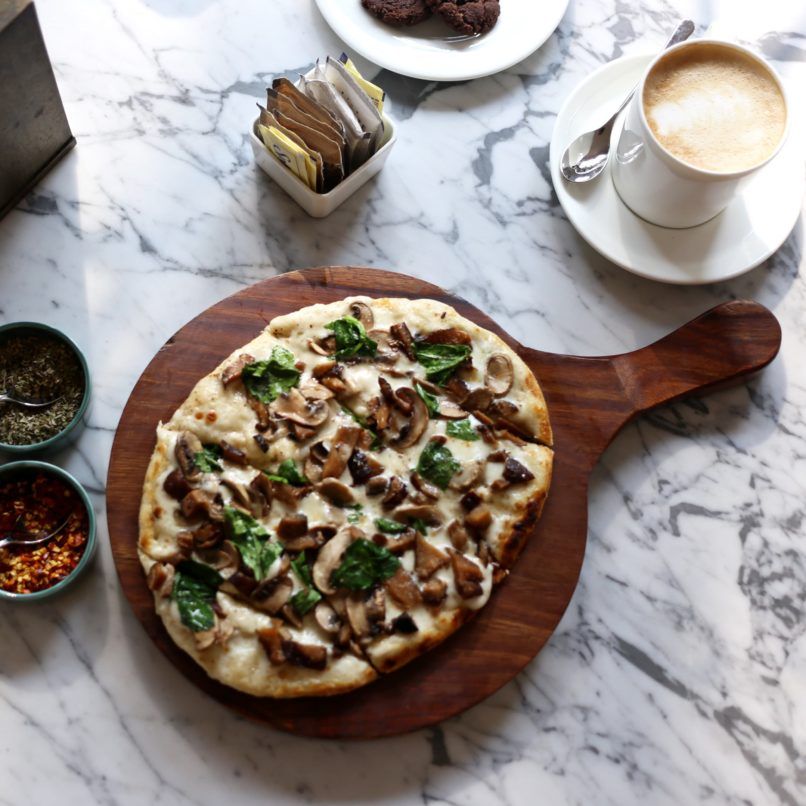 This tasteful café and patisserie by Roseate Hotels and Resorts is a great spot for business meetings, catching up with friends or lazy brunches. Located in Vasant Kunj, it overlooks a green space and is part of Upstage Club Vasant Kunj, a co-working space. With just three tables and a sofa seat, the cafe isn't too huge but has an outdoor section that will open soon. The menu by Chef Rahul Dua has all-day breakfast options, puffs, sandwiches, and meal bowls. Don't forget to order pinsa – a flatbread made of rice soy and wheat flour with toppings. Go for the Funghi one if you like mushrooms and truffles. They also have a wide selection of teas and desserts.
Where: Ground Floor, Plot No 7 LSC, Pocket 6 & 7, Vasant Kunj
Contact: 011 4133 6666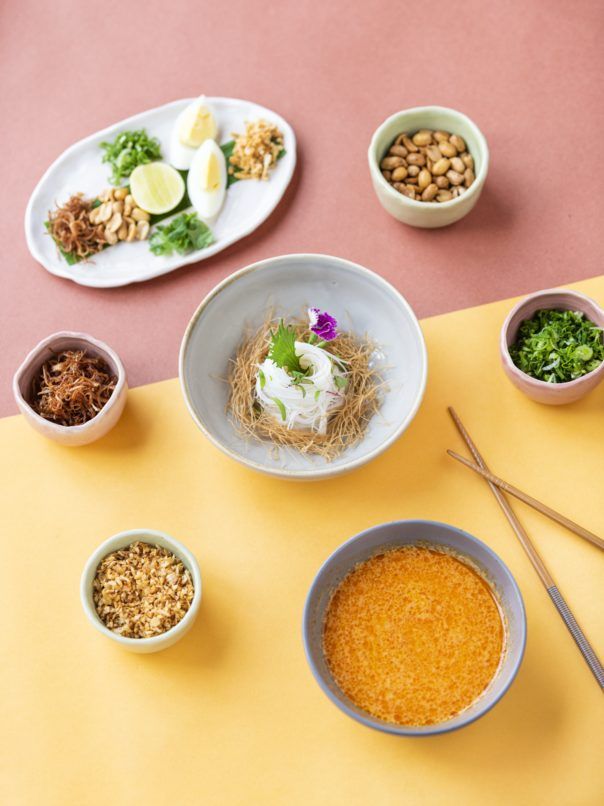 We may not be able to travel to Singapore, but the food can come to us. Set to open just a few days after Christmas, this restaurant will satiate all your East Asian street food cravings. We mean dishes like Hainanese Chicken Rice, Nasi Lemak, Singapore Chilli Crab, Xiao long baos, Shen Jian Bao, Laksa, Nasi Goreng, dumplings, and much more. The founder Avantika Behl has already won the hearts of Delhi foodies with the Japanese restaurant Kampai in Aerocity, and this one promises to be as good.
Where: DLF Avenue, Press Enclave Marg, Saket If you have been to Sly Granny in Khan Market, then this place needs no introduction, but if you haven't then make sure you visit this charming café that has opened its doors in Saket. The expansive menu offers everything – from hand-tossed pizzas, sandwiches, burgers, pastas to even a few Asian dishes. Our vote goes to the BBQ pork ribs and their crafty cocktails including sangria.
Where: Select Citywalk Mall, Saket
Contact: +91 96507 01647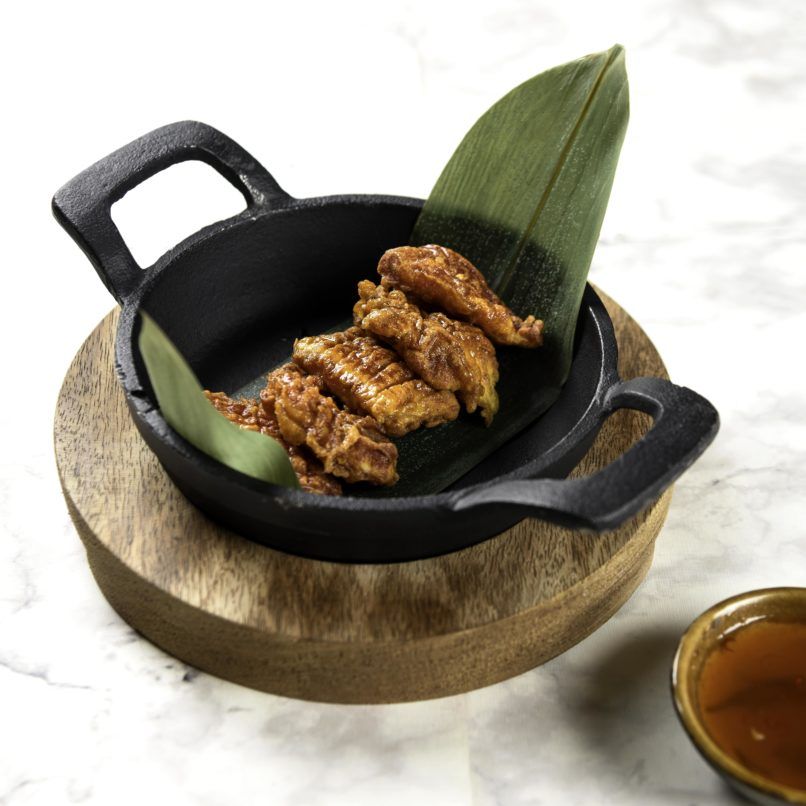 Delhi just got a swish new party place. Bo Tai Switch opened doors at Shangri-La hotel and true to its name it switches from a dining space to a high energy bar post-midnight. It is one of the few bars in the city to get a 24-hour license. The alfresco seating area is ideal for winter afternoons as you dig into a great Thai meal with some stupendous cocktails. On Friday and Saturday, it is open till 4:00 am.
Where: Shangri-La's Eros Hotel, 19 Ashoka Road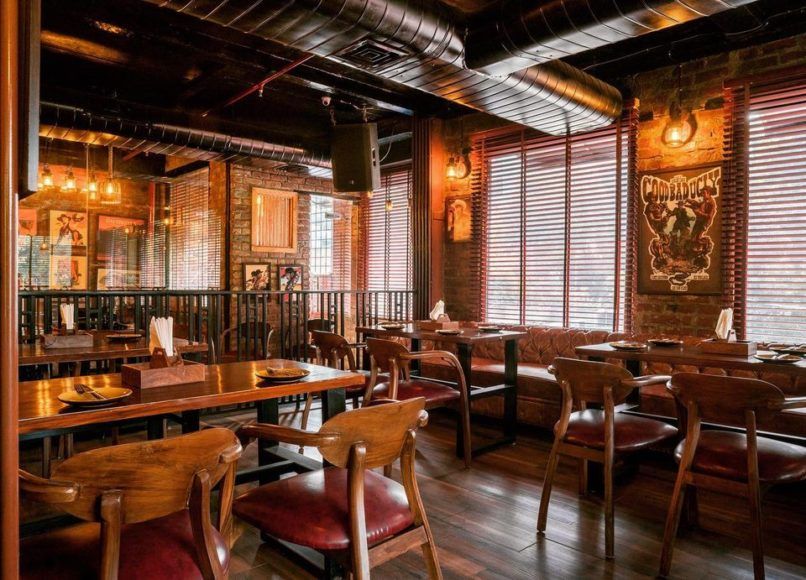 A glasshouse with the warm winter sun piercing through as you sip champagne and sample some great food – if this conjures up a tempting picture, then make your way to this pub and café in Hauz Khas. Spread over two floors, the terrace is the best place on a cosy winter afternoon. The food is a mix of Asian, American, and Continental so you don't want to worry if your group has differing tastes – you can choose from burgers, biryanis, pizzas and dimsums.
Where: 7 Aurobindo Marg
Contact: +91 98703 33148
All images: Courtesy restaurants