Since the abolition of duty-related customs in 2008, Hong Kong has accelerated into a regional hub for the distribution and trade of fine wine. In parallel, that development has encouraged the growth of a more eclectic wine scene throughout the city's F&B community. The usual suspects (prefixed by designations like "Domaine" or "Château") remain undeniably popular, although monolingual wine lists — usually hyper-expensive, usually French — are quickly becoming a thing of the past. In their place, Hongkongers are embracing an altogether more democratic movement: one in which HK$200 Beaujolais is as worthy of discussion as the most storied First Growth. To help you capitalise, we've put together this guide to our favourite wine bars in Hong Kong. Rest assured: no matter whether you're a casual drinker or a full-blown oenophile, every entry on this list brings its A-game when it comes to delicious, thoughtfully curated bottles.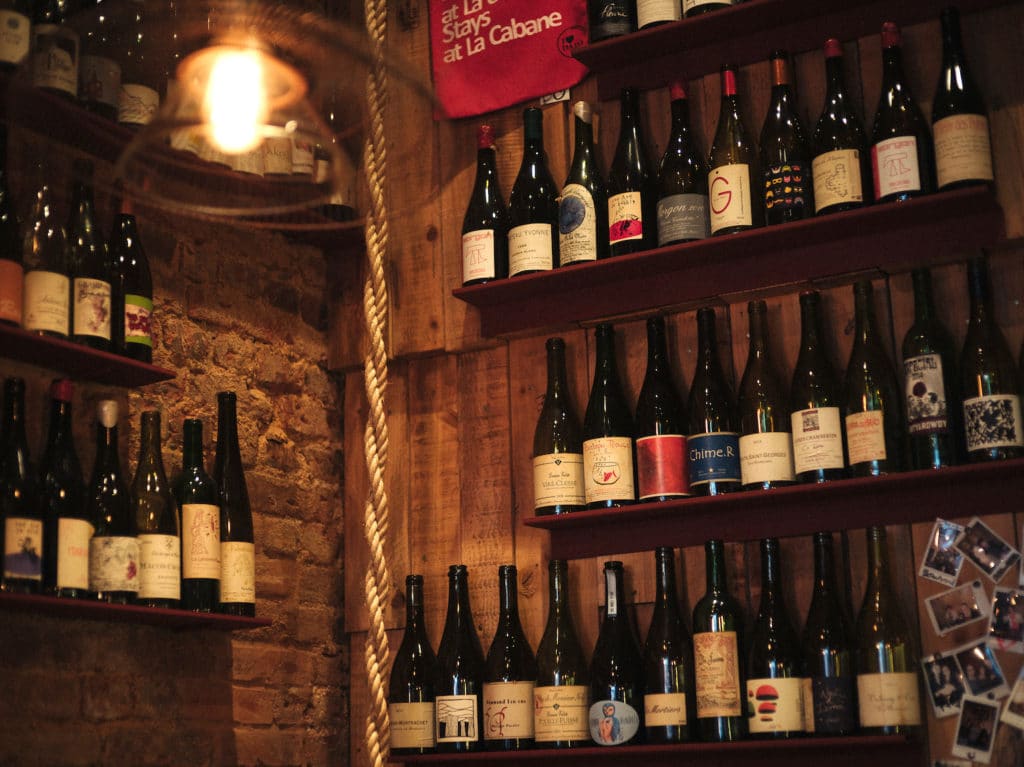 Sommelier: Thomas Prelot
Editor's pick: Domaine Valette Mâcon Villages 2015
Since opening in 2012, a string of imitators have aped but never quite captured the raucous conviviality of La Cabane Wine Bistro. For the last seven years this Hollywood Road staple has focused on doing one thing: offering organic, additive-free wines made with the least possible sulphates. This curation strategy lends itself handily to references which are approachable ("super-smashable", according to co-founder Cristobal Huneeus); and that match well with a concise menu of bar bites — morsels like boudin noir or kimchi dumplings — that changes seasonally. "By the glass" prices average between HK$70-$120, and in concert with a wine list that's updated at least once per month, make this an assured after-work option.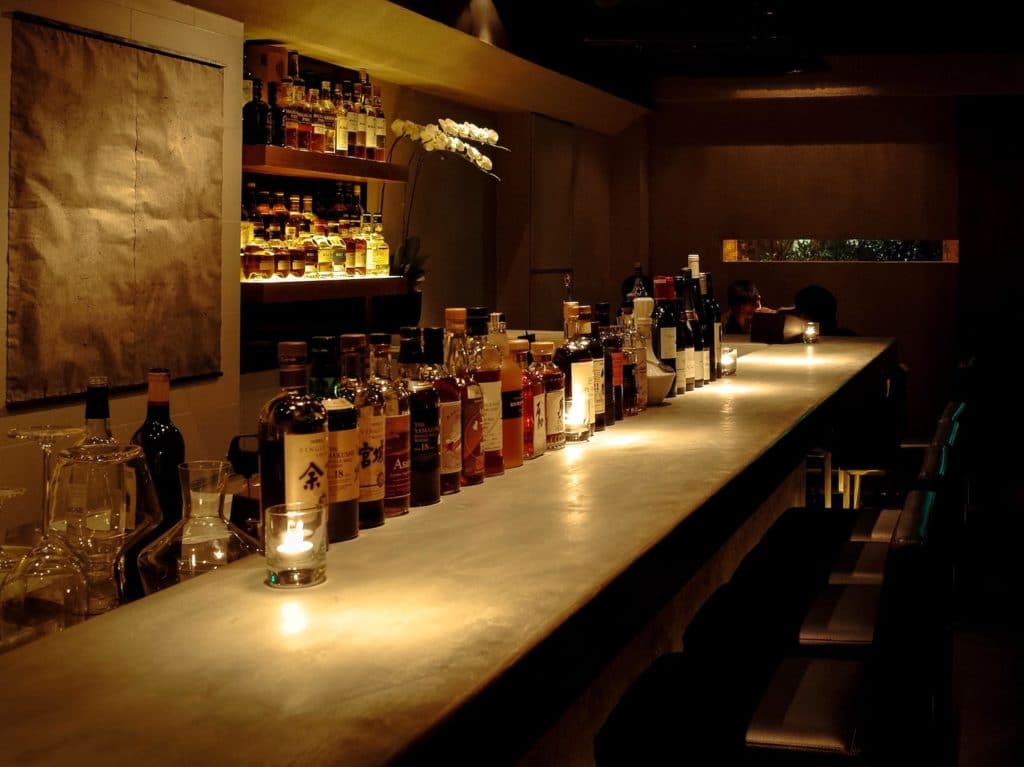 Sommelier: Carlos Wong
Editor's pick: Château Haut-Brion 2001
While this guide recommends plenty of establishments that are perfect for the casual drinker, we'd be remiss — what with this being Hong Kong and all — if we didn't include a truly superlative option catering to oenological classicists. Enter Nocturne: a sanctum of blond wood and concrete, trading primarily in the best that the Old World has to offer. The attic cellar houses over 250 producers, many of them part of the 1855 classification (although sommelier Carlos Wong always has some interesting varietals, such as Assyrtiko from Santorini, on hand). The "by the glass" list is regularly updated, but don't hesitate if you're interested in the wider inventory — most bottles can be sampled thanks to the staff's assiduous usage of Coravins.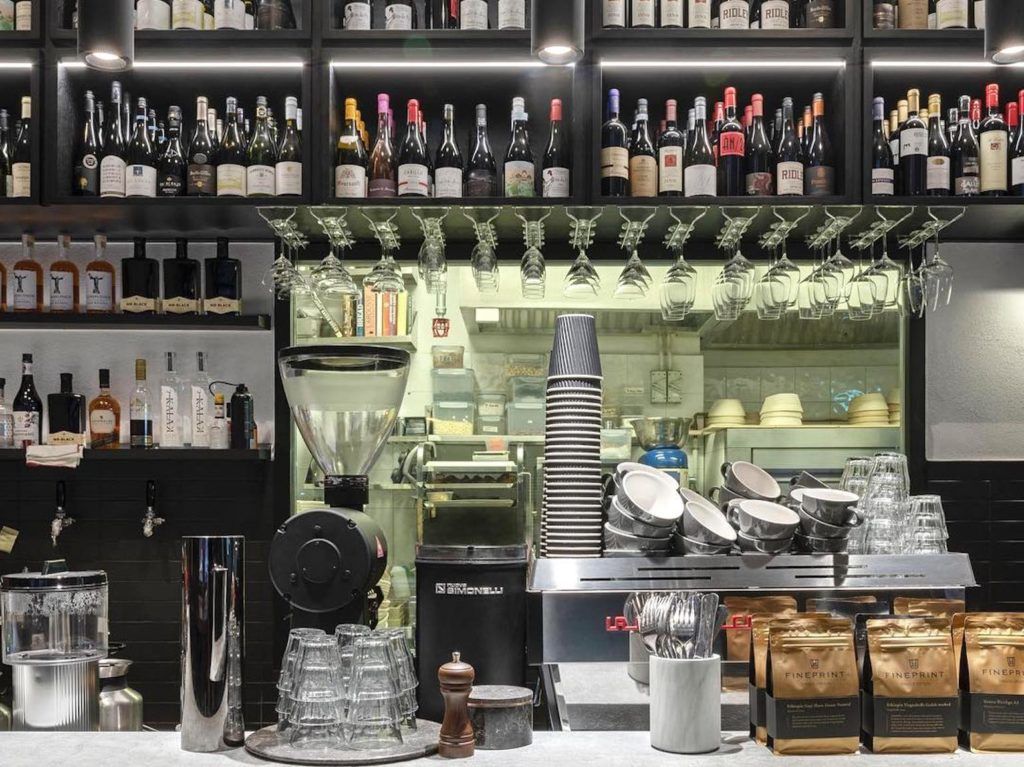 Editor's pick: Hentley Farm Riesling 2015
Proof positive of Hong Kong's enduring appetite for all things Australian, Fineprint is a (relatively new) cafe-slash-bar concept that has locations in Central and Tai Hang. Reminiscent of the kind of establishment you're more likely to find in Flinders Lane, its main claim to fame is a menu that is equal parts "day" and "night". The kitchen turns out classic Antipodean fare in the AM, but come 4 o'clock service takes a decidedly boozier turn: classic cocktails and a tightly edited 2-page wine list are the order of the day; and the ability to order in three different formats (i.e. glass, carafe or bottle) makes tasting flights a real possibility.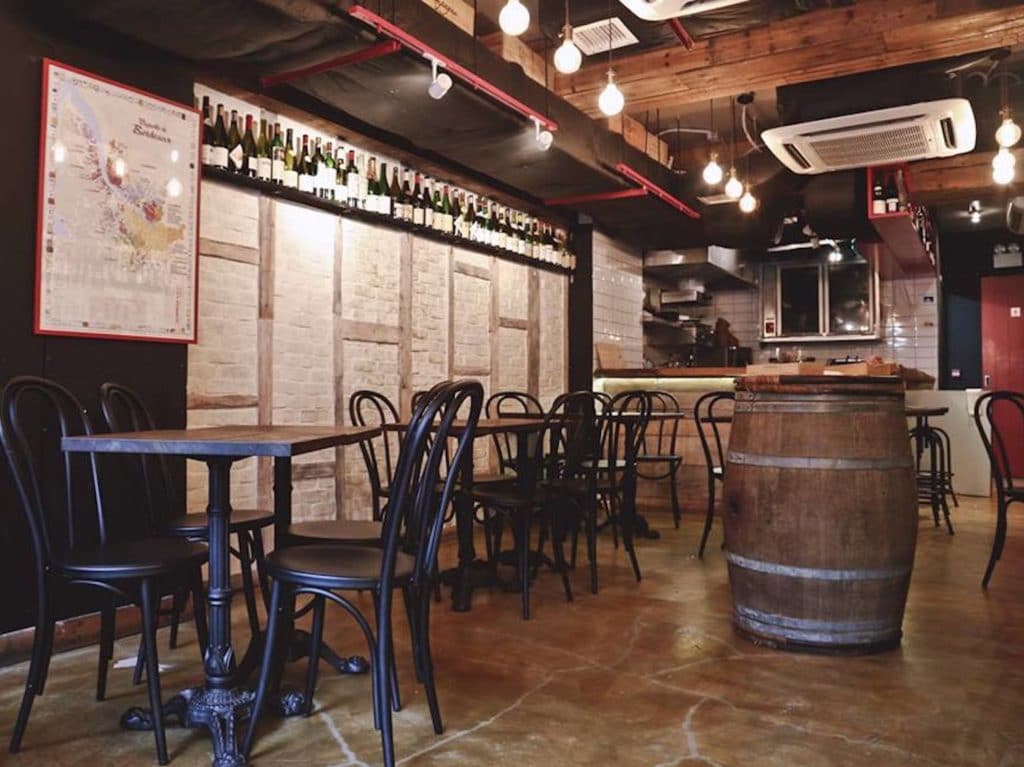 Sommelier: Jordan Boireau
Editor's pick: Château d'Armailhac 2008
Given the name, it comes as no real surprise that Le Quinze Vins's specialty is wine of almost-exclusively French provenance. Four years ago, the original location was joined by a sister branch on Gage Street and on any given night it's a normal occurrence to see much of the clientele (read: throngs of French expats) spilled out onto the sidewalk — glass of syrah and delicious charcuterie in hand. Jordan Boireau and his team of sommeliers do a fine job of explaining the (at times overwhelming) wine list, which incorporates not just classics — think Leroy, Hudelot and Etienne — but references from ancillary regions that present tremendous value for money.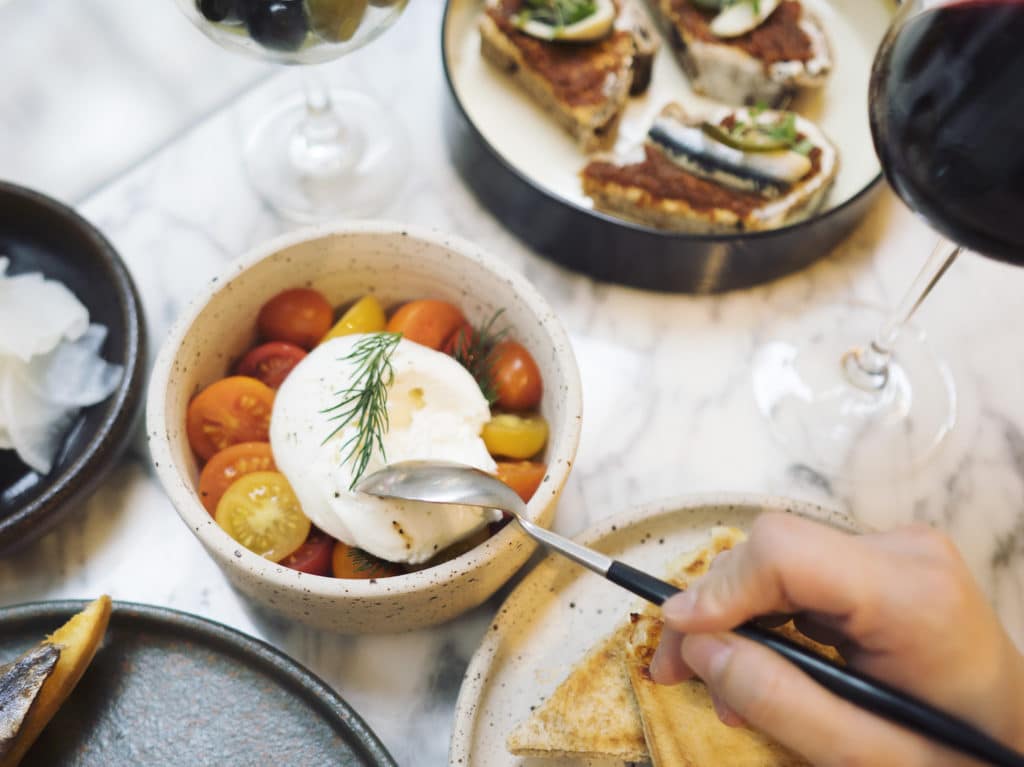 Sommelier: Jacky Ip
Editor's pick: Latta Vino "Rattlesnake" Blanc 2018
The latest addition to the burgeoning F&B empire of Caleb & Joshua Ng (of Twins Kitchen fame), Interval is a Scandi-inspired "hotspot" that serves coffee by day and drinks by night. The wines are of a piece (thematically speaking) with the brass, marble and algae-painted décor, which means guests can expect producers off the beaten track specialising in biodynamic viticulture — Arianna Occhipinti of SP68 fame, for instance. The enviable location on Wellington Street also makes Interval a popular location for events; meaning that you'll often get to supplement your glass of orange wine with the latest in pop-up fashion or cocktail masterclasses.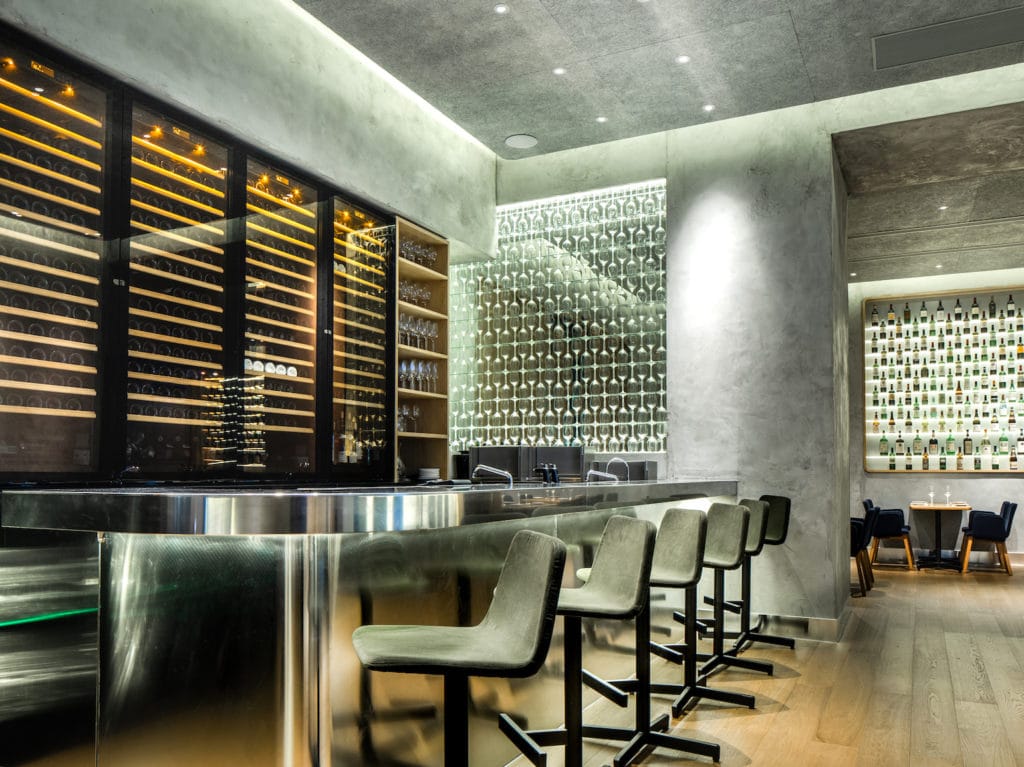 Sommelier: Andrii Stetsiuk
Editor's pick: Vietti Barolo Castiglione 2013
In the event that you're even a little interested in Italian producers, then a visit to James Suckling Wine Central comes highly recommended. The prolific U.S. wine writer opened his eponymous bar & restaurant late last October, complete with one of Hong Kong's most comprehensive collections of Tuscan, Piedmontese and Veronan references. Over 150 producers from the aforementioned regions are available by the glass or bottle. Hypnotic "wine walls" line the venue's interior spaces — all of which were designed in conjunction with Yardbird architect Sean Dix. In the kitchen, chef Sang Ko (formally of Jinjuu London) crafts dishes like daenjang salmon, intended to contrast and complement the many wines curated by Suckling's team. Several options for a "wine brunch" are now also available on weekends, ranging from tasting flights (HK$188) to a freeflow package of Louis Roederer NV (HK$398).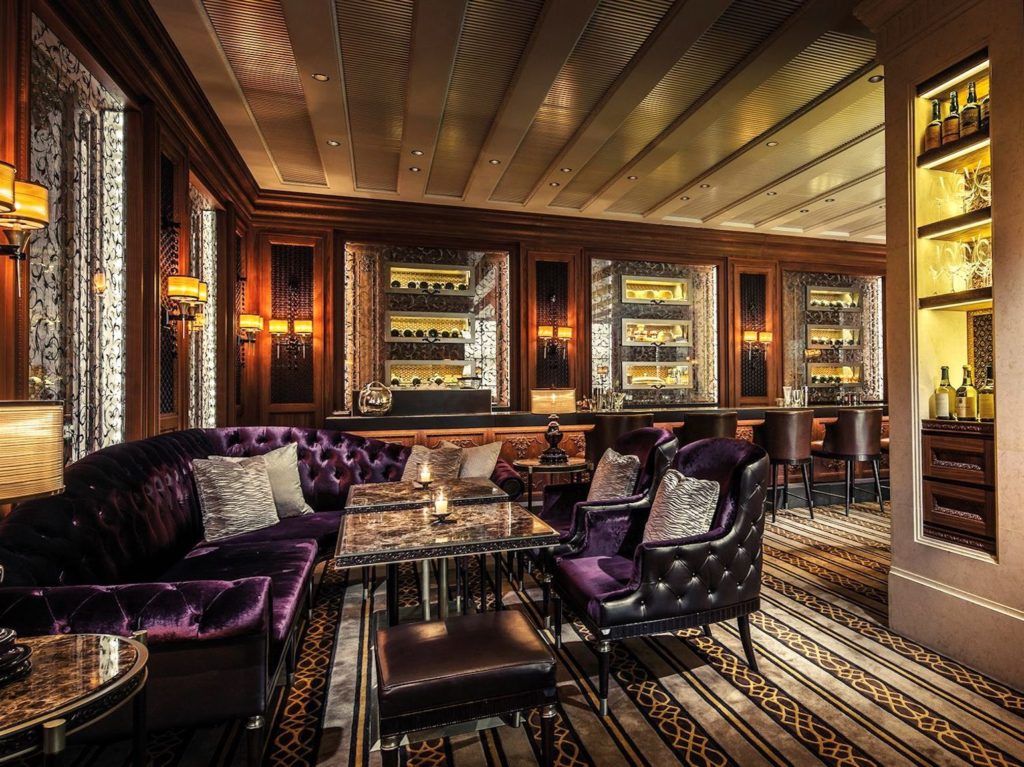 Sommelier: Victor Petiot
Editor's pick: Edmond Vatan Clos la Neore 2014
No matter whether you're celebrating the acquisition of new business or simply looking for the ultimate date night spot, there are fewer environs as nice as Caprice Bar. Adjacent to the three-Michelin-starred French fine diner of the same name, Caprice Bar makes the most of its parent property to bring guests a peerless sensory experience on all fronts. To be sure, the wine list marches confidently in the direction you'd expect from a luxury hotel, but under Victor Petiot's stewardship a concerted effort is being made to broaden the horizon. Grab some 48-month-aged Comté to go with your natural wine of choice — usually available from the "by the glass" menu — sit back and enjoy the view.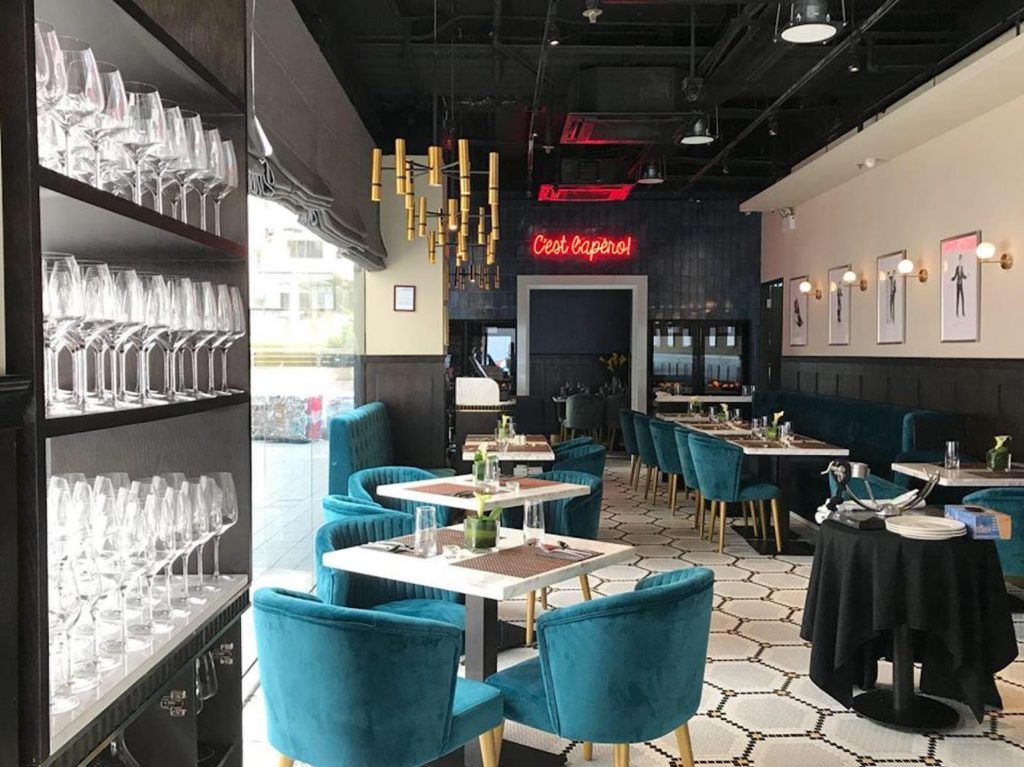 Editor's pick: Domaine Lucien Jacob Chambolle-Musigny 2015
Reportedly from the team behind Bo Innovation comes this welcome addition to the J Senses complex. Like a number of other entries on our list, Santé falls neatly into the highly specific (and relatively underserviced) niche of "wine bars serving food". However, unlike a large number of its contemporaries, the dishes here aren't an afterthought — the rillettes, for example, make an instant case for bar snack of the year. Grape varietals like Albarino (from Riax Baixas) add some novelty to an otherwise straight-laced "by the glass" menu; but the bottle list is where Santé really shines — encompassing various obscure labels from independent vignerons in Burgundy and southwestern France.