If you want to hit the town, check out the best new bars in Delhi that have opened up in 2023, to make your weeknight plans better, you should read through our guide on the best bars in the capital.
We're sure you're already looking at planning your weekends at the city's best hotspots. While you unwind after the work week with your work buddies (or friends), we're sure you'd want a fun time with beers, cocktails and the like. Or maybe, you're just looking for a place to bring in your bachelor's (or bachelorette) and want to live vivaciously as a single person before you get married. And given the summer season, a good, breezy drink is what's needed to cool you down as you make your way through the night.
What's on the plan, for us, is checking out the new bars in Delhi that have opened up in 2023. The new places come with a lot of promise, with quirky themes and quirkier offerings. And they might just be the place you need to be at this weekend!
So, if you're looking for ways to combine your night-time fun and catch up with your friends, check out the best new bars in Delhi in 2023 and have the time of your life!
Best new bars in Delhi in 2023
September 2023
FLOW – Brew & Dine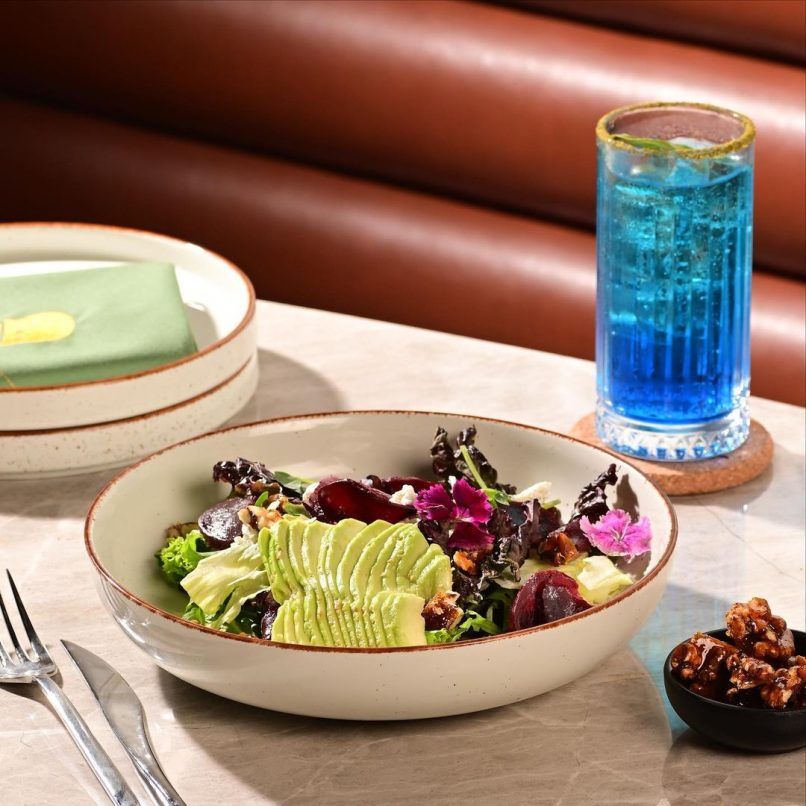 With a selection of 8 unique craft beers on tap and a dazzling mascot (read: OCTOPUS), FLOW – Brew & Dine is redefining beerlicious get-togethers one pint at a time. Here, at Delhi's largest microbrewery, discover your palate and preference as you sample the various kinds of beer. The All Day IPAs boast a burst of floral and fruity notes while striking the perfect balance between malt and hop bitterness. Fancy an Irish-style brew? Call for Eight Hands — a dark, thick ale with coffee, caramel, and chocolate notes. Lastly, you can go wrong with Octopils, a German-style Pilsner that is crisp, lightly hopped, and polished with a floral finish. Savour as you sip with the bar's rich selection of finger food — pretzels, schnitzels, or the Bratwurst platter, they have it all.
Where: 2nd Floor Commons, DLF Avenue, Saket, New Delhi, Delhi 110017
Time: 12:00 pm to 01:00 am
Contact: +91 9899199141, 011-41092685
Must-try: All Day IPAs, Eight Hands, Octopils, Dark Milk Stout Brownie, German Potato Salad, among others
Check them out here
July 2023
Melt Cocktail & Bar, New Delhi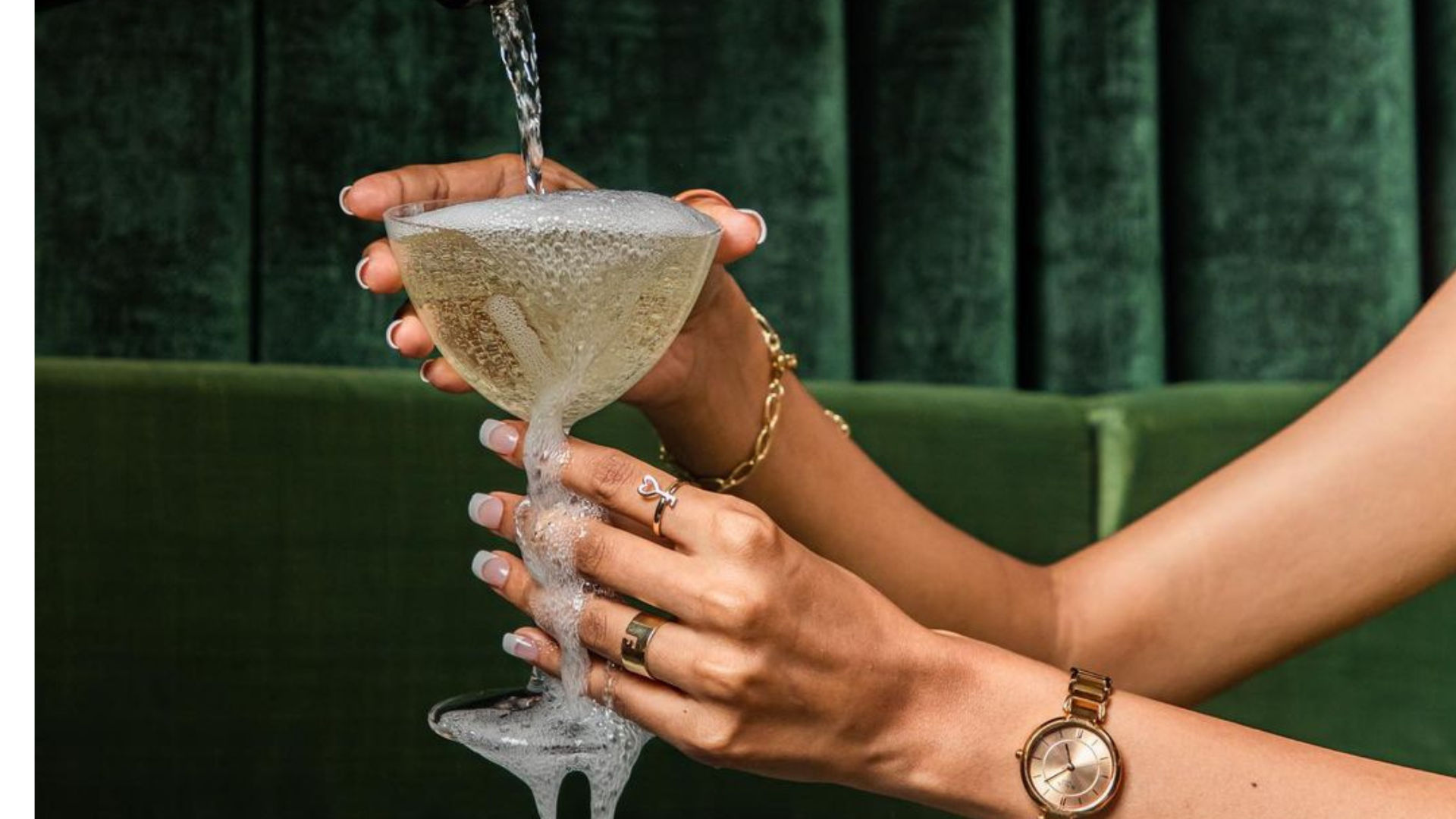 Craving something sweet on a Saturday night out? Melt Cocktail & Bar is here to give you the best of both worlds. The first chocolate-infused cocktail bar in Delhi NCR, Melt is a treat for all your senses– here you can watch as chocolatier's create decadent desserts, while you kick-back and relax with a drink in hand. It makes for quite the unique and delicious experience.
Where: 2 and 3, 5th floor, Tower -E, skymark one, Sector 98, Noida
Contact: +91 95993 12727
Must-try: Chocolate infused cocktails
Check them out here
Bira 91 Taproom, Gurugram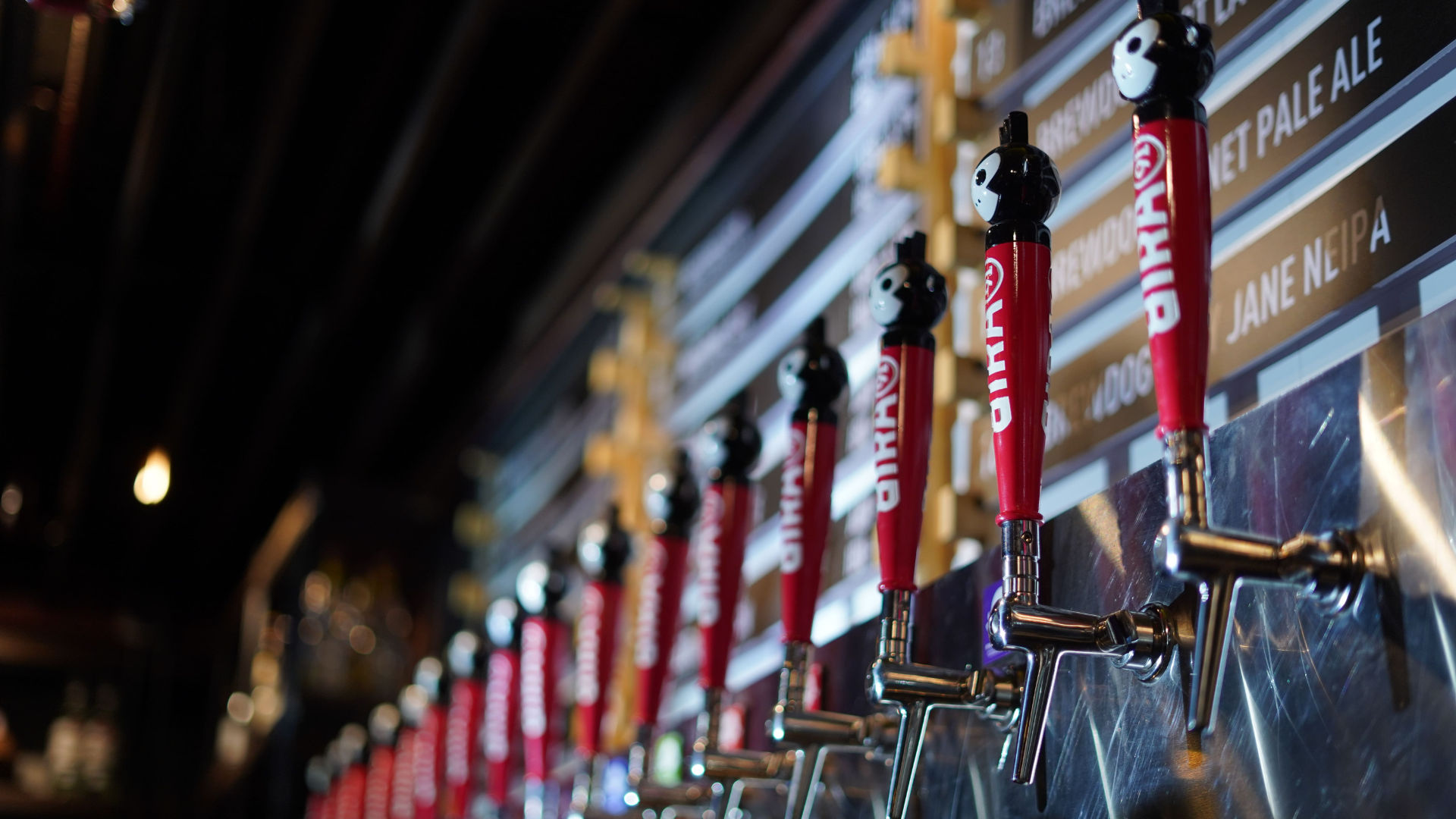 If Bira is your go-to beer, you might have just found your new watering hole. Bira 91 has now opened its doors in Gurugram, a fully functional taproom with 16 beers available (on tap). Along with your ice cold beer comes a food menu curated by none other than Celebrity Chef Vicky Ratnani as well as an exclusive cocktail menu by celebrated sommelier Magandeep Singh. The taproom celebrates all things beer, right from its decor to the ambience. Expect to find sports screenings, pub quizzes, and engaging beer education workshops, tastings and more.
Where: 2G, Building 10-A, Ground Floor, CyberHub
Contact: +911244015391
Cuisine: Asian, Mediterranean, Italian, Mexican
Must-try: Any of the 16 beers on tap, Brewtales cocktails
Check them out here
June 2023
Kozeba, Gurugram Looking for the perfect combination of music and cocktails for a fun night out? Kozeba might be the answer. Gurugram's newest location boasts of a variety of live acts and musical performances, while serving up an array of cocktails and a food menu that has Asian, North Indian and Middle Eastern options.
Where: R2101-2105, 1st Floor, M3M International Finance Centre, Tower B, Sector 66, Gurugram
Contact: +919667256400
Must-try: Kozeba Signature cocktails
Check them out here
May 2023
Khi Khi, Vasant Vihar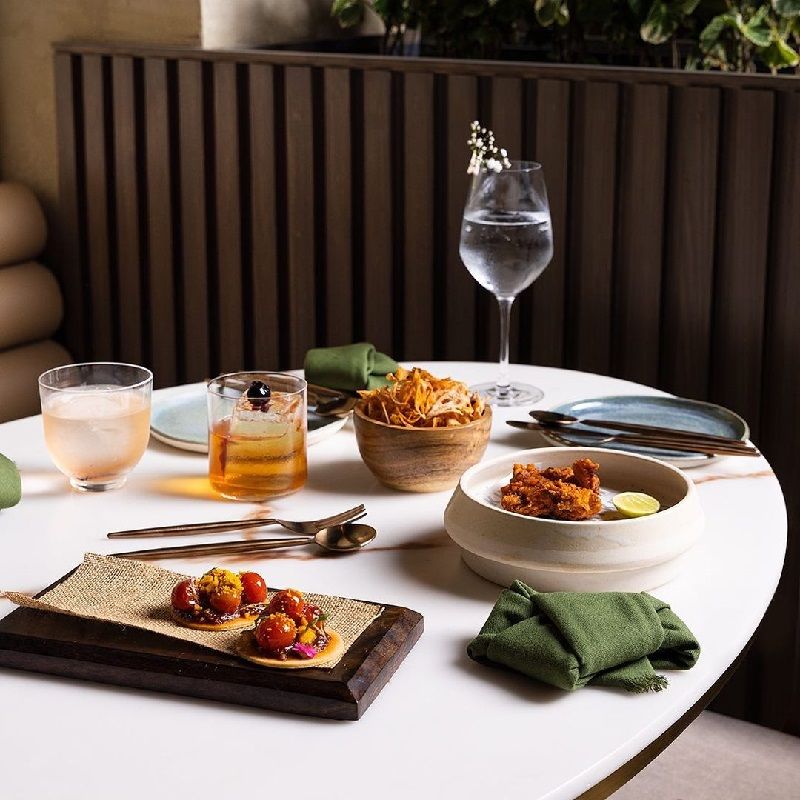 If dinner and drinks are on the agenda but you're not quite sure where your next hangout spot should be, then Khi Khi is where it's at.This delightful gastrobar combines innovative cocktails with carefully crafted Indian small plates, resulting in a symphony of flavours across the board. Their clean meets quirky aesthetic makes for a great ambience and the perfect spot to catch up with friends
Where:Unit F-02, First Floor, Basant Lok, Vasant Vihar, New Delhi
Contact: +919810608173
Must-try: OJ Simpson's, Smoked Up Manhattan and Kaapi Please cocktails
Check them out here
SOCIAL, New Delhi It is one of the favourite places to eat, drink, and be merry. You got it, right! We're talking about SOCIAL. The newest outlet opened on 19 May in the heart of north Delhi. SOCIAL offers a host of signature dishes like their Tandoori Pizza, and Chhatt, and platters. To go with these, try their signature drinks like the Cosmo Explosion, Hot Shoddy, and more.
Where: The Exchange Building, Civil Lines, New Delhi
Contact: +91 93559 89166 (for reservations)
Cuisine: North Indian, Asian, Italian
Must-try: Social Screw Driver, Killer Kabab Plate, Powerplay Platter
Check them out here
Hydrama, Gurugram It's all drama inside! This is what Hydrama claims to be. The restaurant and bar that opened its doors to the public on 17 May, offer dishes that are visually stunning and are a treat for the palate. Get ready to tickle your tastebuds like never before with the likes of Hydrama pasta bowls, Tandoori Meat Lover platter, Baoli Handi, Sriracha Chicken with Burnt Garlic Noodles, and more.
Where: Airia Mall, Sector 68, Gurugram, Haryana 122101
Contact: +91 8527007807 (for reservations)
Cuisine: North Indian, Italian, Chinese
Must-try: Schezwan Chaap, Harissa Chicken Seekh, Hydrama Pasta Bowls
Check them out here
Wolf, New Delhi Located on the rooftop of Vasant Vihar's PVR Priya, The Wolf offers a specially curated menu which has been made by notable chefs Sagar Bajaj, and Gokhan Eser Kesen, a Turkish culinary expert. The duo have crafted several delicacies from across the globe which in in tune with the palettes of Delhites. Based on a Mediterranean theme, The Wolf offers an experience like never before.
Where: Second Floor, 61, Unit No. S-02, PVR Priya, Vasant Marg, Basant Lok, Vasant Vihar, Delhi 110057
Contact: +91 9319828999 (for reservations)
Cuisine: North Indian, Italian, Chinese
Must-try: Mango Sticky Rice Cocktail, Tiramisu Cocktail,
Check them out here
Inferno, Noida Experience fine dining in Noida's sector 142. An Instagrammable place like no other, this chic cocktail bar is the place where you can indulge in some fun and flavoursome concoctions. From mouthwatering delicacies to exotic drinks, Inferno offers an experience like no other. Come and savour world class cuisine and heady brews at this luxurious spot.
Where: 2nd, Advant Navis Business Park Tower-D, Sector 142, Noida, Uttar Pradesh 201305
Contact: +91 76695 45155 | +91 76695 45156 (for reservations)
Cuisine: North Indian, Italian, European
Must-try: Chermoula Prawn, Beer butter Fish Finger, Grilled Sole Fish
Check them out here
Good Fellas, Gurugram Come for the drinks, stay for the vibe. This is what Good Fellas promises to its visitors. From classic martinis to modern concoctions, Good Fellas' menu has something to offer for every taste. Enjoy fresh beer from tap, Aperetips, Cognac, and classic cocktails in the liveliest of places – sector 29. From Gyoza Momos to Katafi Prawns to Mutton Sukka – the spread is quite eclectic.
Where: SCO – 22, Sector 29, Gurugram, India, Haryana
Contact: +91 9650799930 (for reservations)
Cuisine: North Indian, Continental
Must-try: French Bean Fritters, Katafi Prawns, Aglio E Oilo Momos
Check them out here
March 2023
Cling Lounge and Bar, New Delhi Nestled in Civil Lines in Delhi, Cling Lounge and Bar is the 'it' party destination. With a decked rooftop and a delicious menu, Cling is a must-visit destination for the Delhiites. Whether you are in the mood for a refreshing drink, a delectable meal, or just great company, Cling has everything you need to make your day and night out truly special.
Where: 21/31K, The Mall Rd, near Vishwavidyalaya Metro Station, Banarsi Das Estate, Civil Lines, New Delhi, Delhi 110054
Contact: +91 9650799930 (for reservations)
Cuisine: North Indian, Finger Food
Must-try: Eggs Kejriwal, Crispy Sichuan Tortelleni, Lavoush Veg
Check them out here
January 2023
ZYLO by Kakapo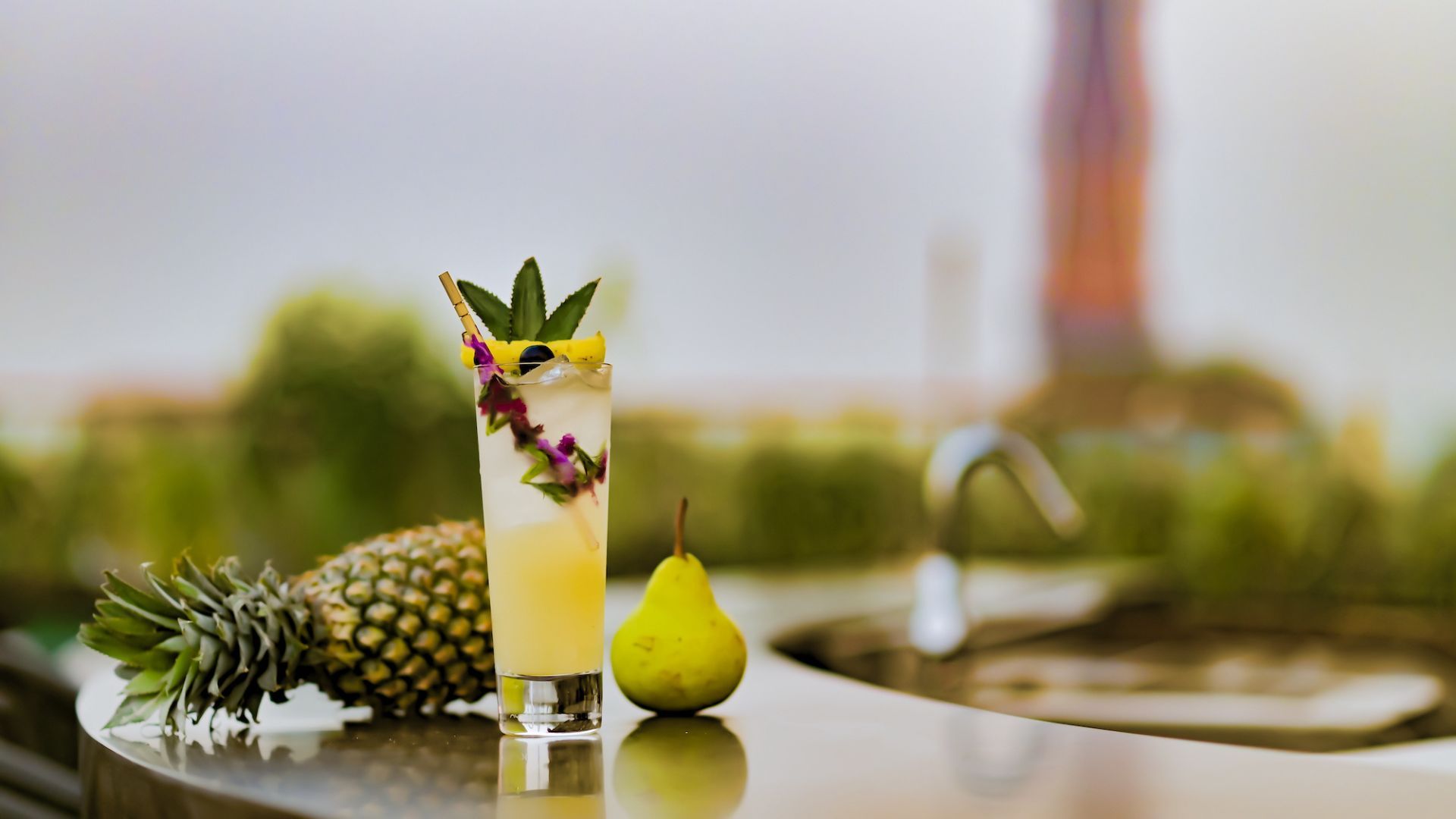 Located in Mehrauli, ZYLO is the latest addition to the thumping Delhi nightlife. The place, among the best new bars in Delhi, serves a contemporary menu with delicious food and beverages. With a clear view of Qutub Minar, the place makes for a beautiful outlet to spend your evenings at, and the menu here will make you unwind with joy.
Where: Ambawatta One, Mehrauli
When: 12:00 pm to 1:00 am
Price: Rs 3,000 (for two)
December 2022
Yes, December's already gone by, but there have been some hotspots that we still love to visit.
Habibi by Khubani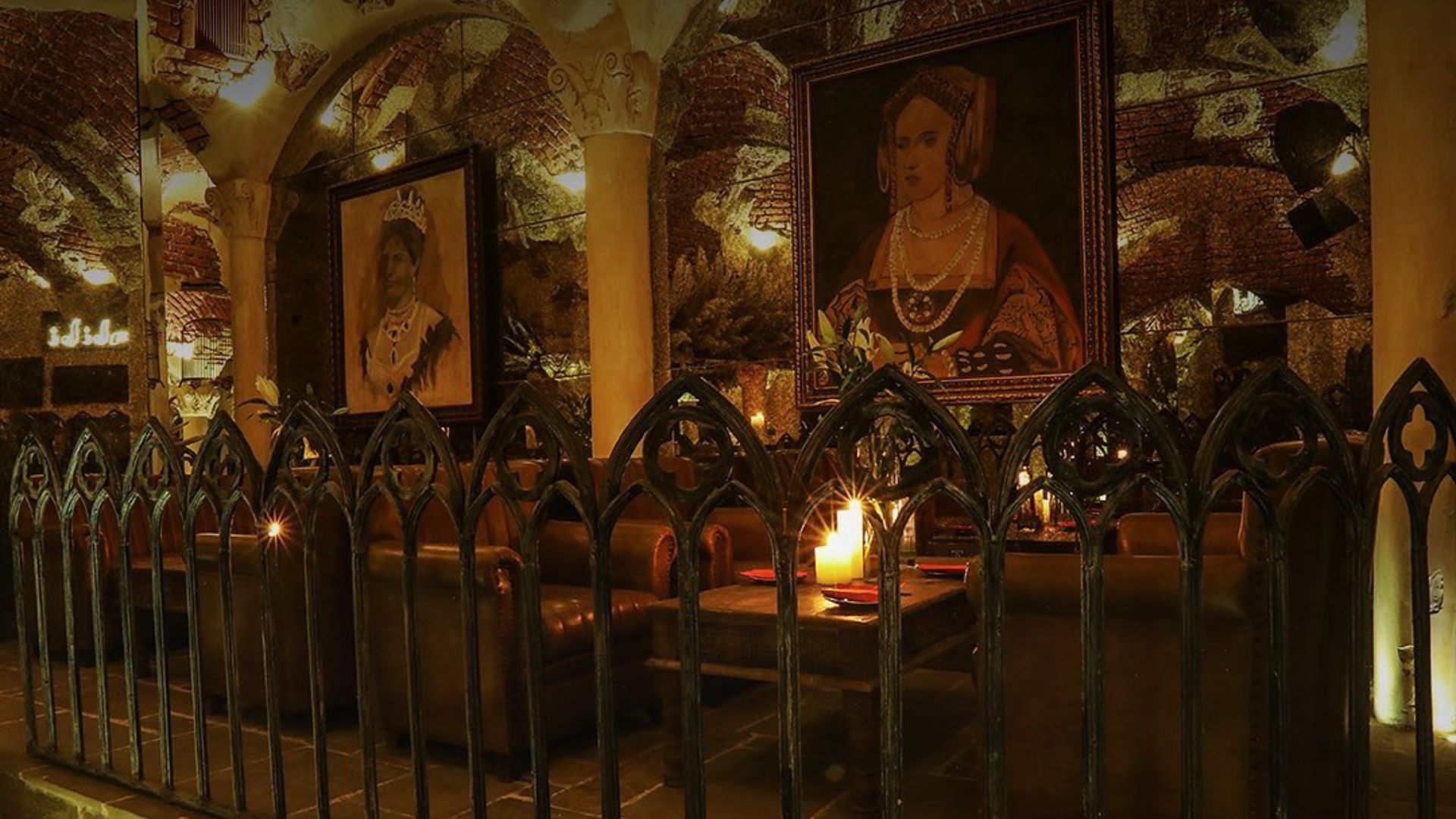 One of the newest additions to Delhi's nightlife, Habibi by Khubani is a place that offers the best in entertainment, food and of course, alcohol. Make the most of your weekend nights with enthralling music as you dance your heart out with your buddies, and enjoy the chill scenes that the place has to offer.
Where: Aerocity, Delhi
When: Friday and Saturday: 1:00 pm to 5:00 am
Price: Rs 5,000 (for two)
Hero and Featured Image: Courtesy of Adam Wilson/Unsplash