You'll forget all about instant Dalgona coffee once you give filter coffee a try. Now, you might be wondering…filter coffee? At home? Yup, since moving to Chennai, I've discovered that filter coffee is more than a post-idli, restaurant treat.
It can be had with loads of milk and sugar, black, or with vegan milk. All you need is stainless steel, South Indian filter, and some traditional coffee powder. Brew the decoction by pouring hot water over the powder and let the slow drip method work its magic for an hour or two.
Here are 7 best filter coffee brands that can deliver just that to your doorstep –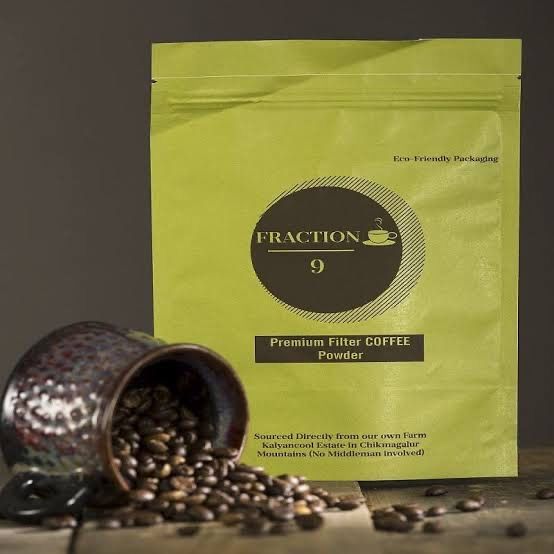 Made at a farm in Chikmagalur, Fraction 9 is fresh and real. They pride themselves on the no middleman policy, so they're able to ensure high-quality and packing. Fraction 9 offers a variety of brews: Vienna Roast, Breakfast Roast, and more. Pick your coffee as per your liking.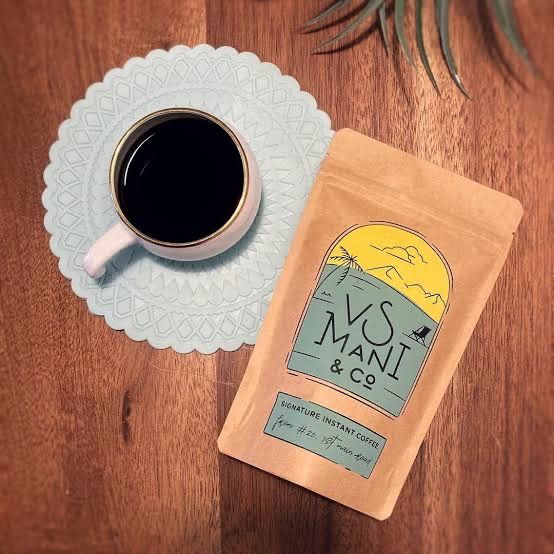 Looking for filter coffee in an instant avatar? Look no further! You can forego the hassle of the brew drip filter and opt for this aromatic blend, made instant. Handpicked from the best plantations in South India, VS Mani & Co nails the taste of traditional coffee with zero bitter aftertastes, in this blend.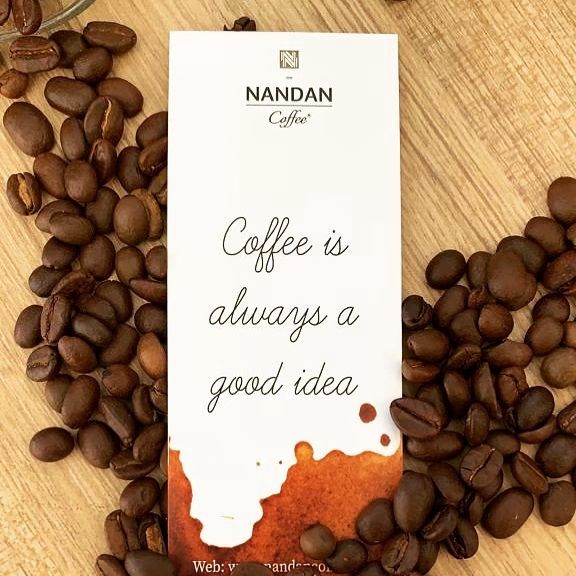 Nandan Coffee is a legacy coffee brand, a three-generation story. Started in the search for an exceptional, eco-friendly way to enjoy coffee, today, it is being run by the granddaughters of the founders. Of all the coffees available on their website, the South Indian blend mimics the exact taste of filter coffee. Blended with chicory and high-quality beans, it has a heavy-bodied taste that most coffee-lovers relish.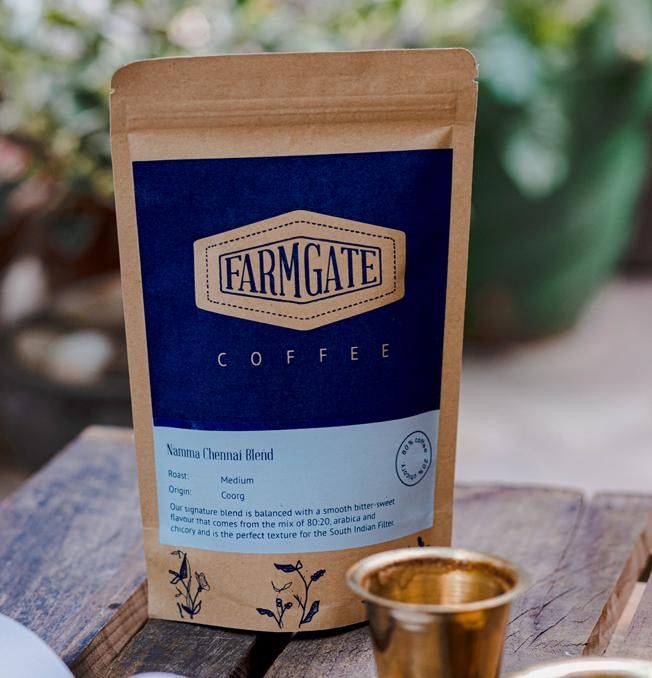 Farmgate is a direct, farm to cup, coffee brand. For the lazy coffee lover, you've found your ideal match. Farmgate makes an X Brew that is a ready-to-drink decoction. It can be enjoyed hot, cold, or however you like it. Plus, their slick, modern packaging gives the traditional coffee a contemporary twist.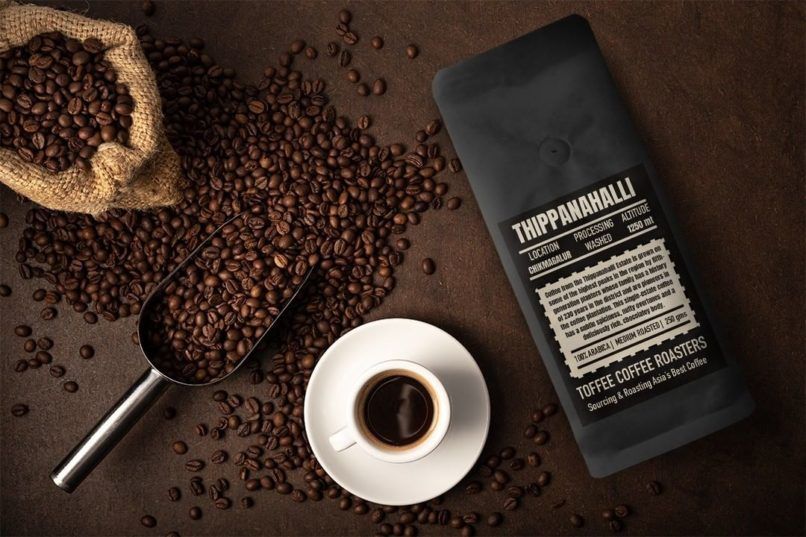 Toffee Coffee Roasters curate some of the best filter coffee blends from across the South. They serve a series of roasts for the discerning coffee lover. Their brand embraces several types and forms of coffee, pursuing the best of each category, so their filter coffee roasts are sure to be a hit!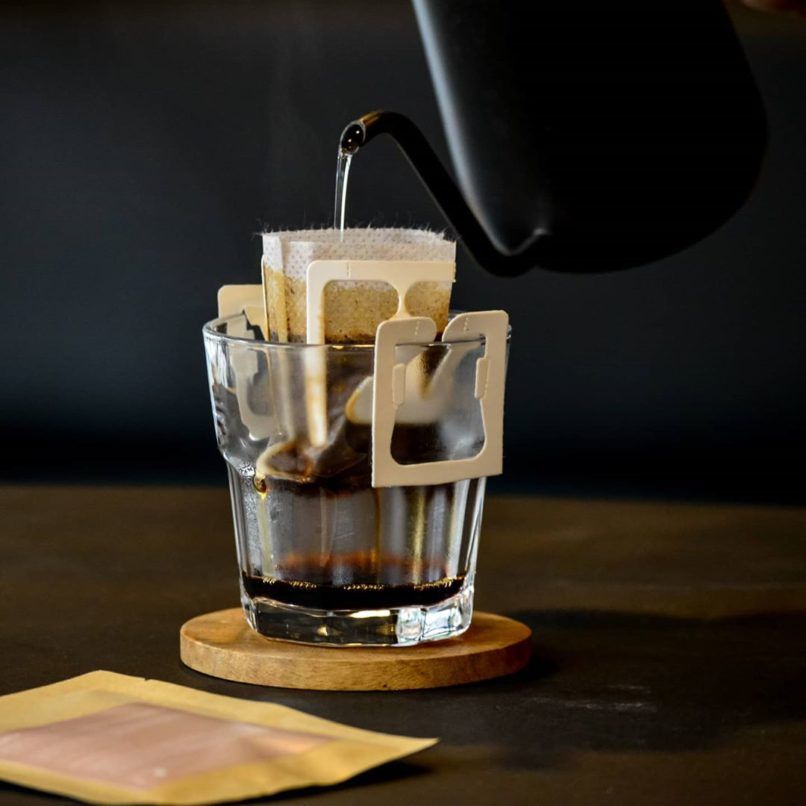 Coffee Mechanics pride themselves on turning coffee drinking into an experience. And that is just how we feel about their wonderful flavours. Their artisanal style brew is also customisable as Specialty coffee roasters. From their sweet house blend to their bitter chocolate blend from Srilaxmi Estate, all their coffees celebrate India and come in filter coffee grind sizes.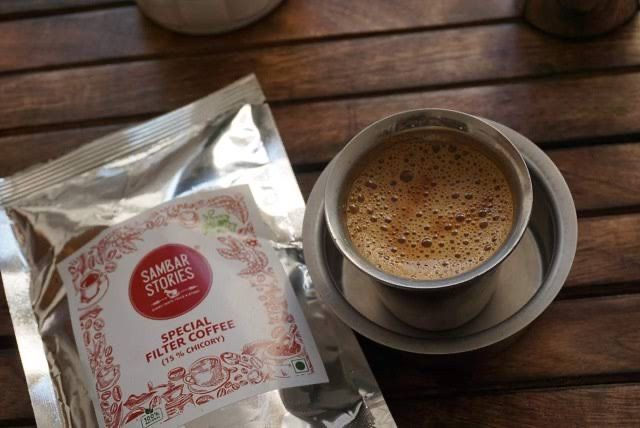 Their website sells a multitude of South Indian classics – from podi powders to fried snacks. So, they know what they're talking about when it comes to coffee. They have only one blend on their website, the Pure Filter Coffee, but it won't disappoint! If you're looking for that Udipi restaurant-style coffee, this is your best bet!
All images: Courtesy brands