Digging into that scoop of cold, delicious ice cream is one of the greatest pleasures of life. Any party is incomplete without a soothing array of desserts, mostly ice creams. Your Netflix binge-watch gets extra special when you have a tub of flavourful ice cream. With the weather still hot, we have compiled a list of new ice cream flavours to try this summer.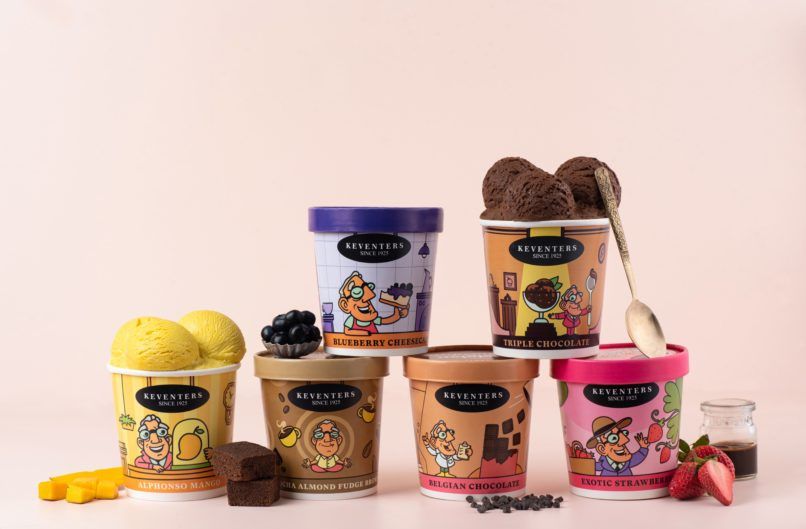 This 96-year old iconic dairy brand, best known for its glass-bottled milkshakes, has introduced a new range of ice cream packs. The one flavour we are lusting after is the Blueberry Cheesecake. The sweet tartness of blueberries and the crunchy feel of the buttery biscuits sounds too good to be true. The ice-creams contain no added preservatives or flavour for guilt-free enjoyment. Along with Blueberry Cheesecake, you have Belgian Chocolate, Alphonso Mango, Triple Chocolate, Mocha Almond Fudge Brownie, and Exotic Strawberry as a part of Keventers' new ice cream range.
Price: 99 for 100ml cup
How to order: Keventers stores, Swiggy, and Zomato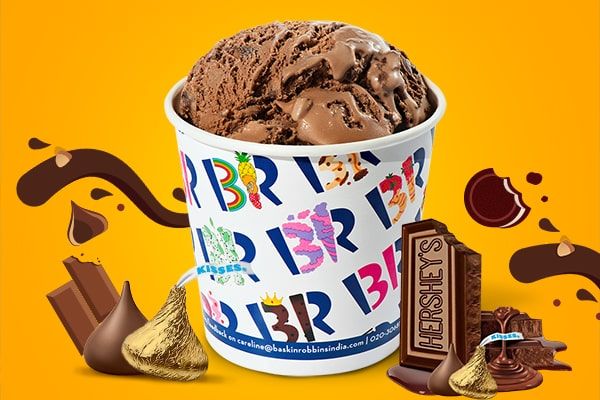 Two things you relished as a kid are coming together. Baskin Robbins teamed up with Hershey's for a divine summer collaboration. It infuses Baskin Robbin ice-creams with Hershey's iconic Kisses and cocoa powder. We are already finding the Hershey's Chocolate Overload ice cream a perfect antidote to our chocolate cravings. Topped with whipped cream frosting and Hershey's Kisses, the overload ice cream is truly an overload. You can also choose is Hershey's Kisses Caramel, which combines the irresistible taste of caramel into the mix. Sundaes and ice-cream cakes are a part of the range too!
Price: Rs 377 for 500ml
How to order: Baskin Robbins stores, Swiggy, and Zomato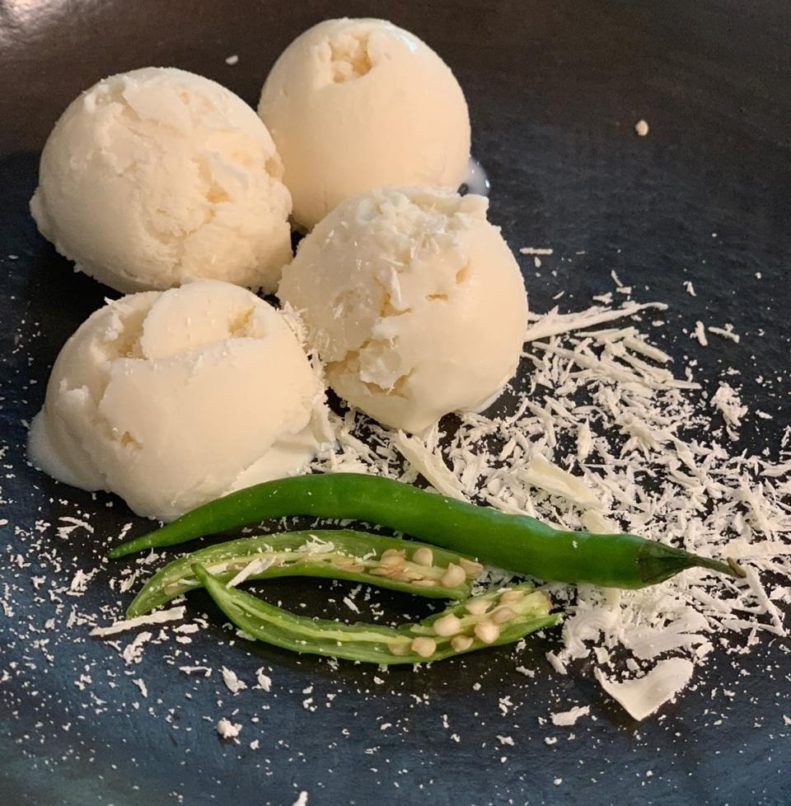 Created by an ardent ice-cream lover, Cold Love is an artisanal ice-cream brand to watch out for. This all-natural ice cream brand offers limited but intriguing flavours. One such drool-worthy flavour is White Chocolate & Green Chilly. Essentially, an ice cream made from white chocolate and sprinkled chilli, this is a divine combination of sweet and spicy. Cold Love believes the flavour is so good that you might never feel like having something more traditional like dark chocolate. A must-try, then!
Price: Rs 550 for 500ml
How to order: Cold Love stores, Zomato, Swiggy or contact on +91 97111 36997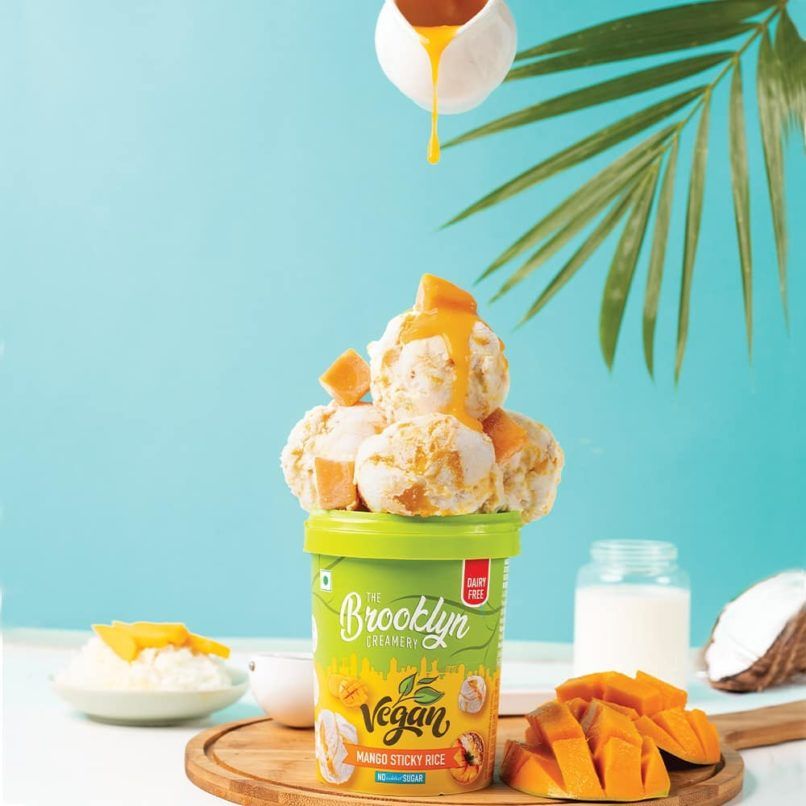 Another unconventional flavour that has got us all drooling is Mango Sticky Rice by Brooklyn Creamery. Sticky rice with fresh mango and sweetened coconut sounds straight out of heaven. Brooklyn Creamery specialises in low-calorie ice-creams. In fact, all their ice-creams promise less than 90 calories per scoop. Apart from Mango Sticky Rice, Brooklyn Creamery offers many innovative and healthy ice-cream flavours. You might end up ordering a few more tubs before your first one arrives!
Price: Rs 375 for 450ml tub
How to order: Brooklyn Creamery Stores, Zomato, and Swiggy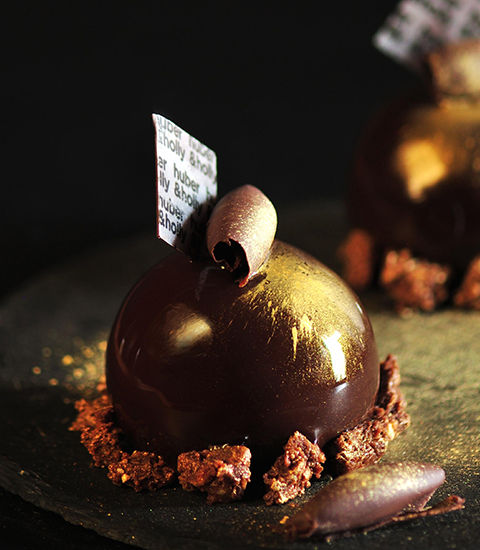 Huber and Holly offers a collection of desserts and other food items. Amongst their many desserts, we have our eyes on their stunning Truffle-Oh! Truffle-Oh! is an ice-cream ball coated with a hard chocolate shell sprinkled with edible gold powder. Atop the ball is an H&H chocolate coin complimenting its dazzling look. Truffle-Oh! looks too pretty to dig into but also too delicious to resist. The overwhelming chocolate flavour is almost guaranteed, and the creamy texture only enhances the taste. If you want to style with substance, don't look further than the Truffle-Oh!
Price: Rs 200
How to order: Huber & Holly stores, Zomato, and Swiggy
Image: Courtesy Brands; Hero and Feature Image: Courtesy Shutterstock