Brace yourself — some of your favorite luxury fashion brands are now venturing into their very own cafés, restaurants and bars. So the next time you feel peckish while shopping, head to these chic eateries. Fashionistas from India and around the world has crowned these the best designer cafès in Paris.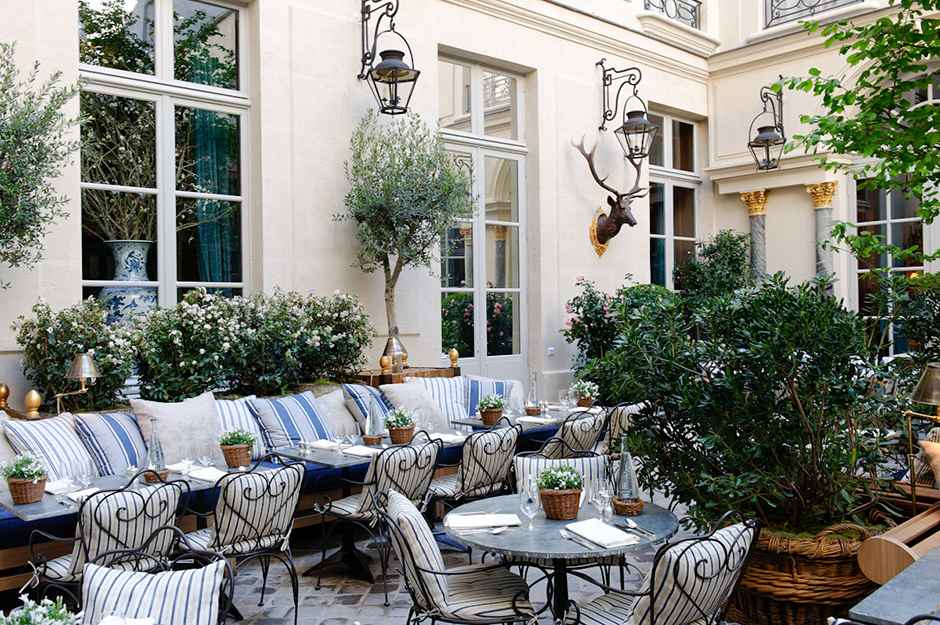 Take a walk through the elaborate Ralph Lauren store on the Boulevard St. Germain and you will find yourself in the super-chic courtyard restaurant, Ralph's. The venue combines typical American character with the spirit of the Rive Gauche and the menu is a testament to the nation's rich gastronomic variety. Lobster from Maine, crab from Maryland, organic Black Angus beef from the US, steaks and fillets from Ralph Laurent's own ranch in Colorado destined exclusively for this Parisian designer oasis. The food pulls out the best elements from real American cuisine, starting with brunch — straight from the backstreets of Brooklyn, and the kind of artisanal cocktails you would expect to find in downtown Manhattan. Who's up for cheeseburger and champagne? For those hardcore coffee connoisseurs, Café Kitsuné might just be bean paradise. The coffee served is full-bodied and flavoursome, with notes of chocolate and grilled hazelnuts, a hint of cherry and a texture that is both smooth and syrupy. The coffee beans are imported from Guatemala, Africa and South America — fitting every palate — and are roasted with the utmost care. The venue is tucked away in the gardens of Palais Royal with an adorable terrace that is perfect for those warm summer days to come. Giorgio Armani was one of the first fashion designers to enter the dining scene and his venues have spread to over 18 locations today, leaving the Parisian one to be located in the heart of the trendy Saint-Germain des Prés. Much like his designs, Armani's restaurants offer delightfully tasty haute cuisine recipes with traditional Italian and a modern twist on classics. Make sure to not miss the 'Armani afternoons' from 3 pm to 8 pm, to taste the exquisite ice cream prepared with exceptional products and the Italian savoir-faire. If you want to rest in between shopping excursions then Hermès' Le Café is a must-visit. The space is well hidden from the naked eye, you'll have to search inside the Rive Gauche Hermès boutique if you want to find it. In addition to dim lighting, the café welcomes you for a gourmet break supervised by Arnaud Bachelin, Tea Sommelier — ideal, for a private rest stop. Le Plongeoir offers sweets and treats, served on Hermès porcelain and leather table mats and every Saturday morning from 10.30 am to 12 pm you can improve your tea knowledge, during what the places calls the 'Thé-ritoires' workshop.