Artisanal chocolates in India. Something we need to talk about. And then feast on.
A silent but strong wave within the F&B landscape has been homegrown chocolate. Over the course of last six years (approximately), several small businesses have come up throughout the country to not only appreciate the cacao bean production and indigenous produce, but also help support the local population in terms of employment. These artisanal chocolates in India are made in small batches, follow the bean-to-bar process, and are no less in quality and flavour than your favourite Belgian or any other international bar. And that makes these five brands the most delicious way you can be vocal for local.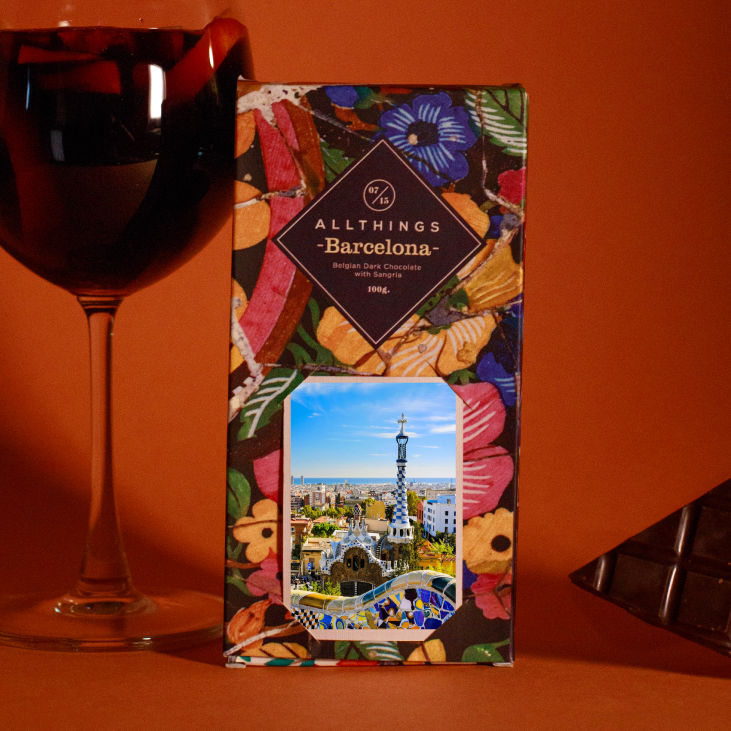 Their tagline is 'stories in chocolate', and that's how they make their chocolate–whether it's inspired from travels, childhood nostalgia, or a favourite author. Not just the flavours, even the wrapper encasing the same takes on that essence. There's 'Breakfast' with coffee and biscotti flavouring, 'Summer' with alphonso mango, 'Monday' with granola, 'Jaipur' with rose and pistachio, and so on. While they do use Belgian and Madagascar chocolate, they prominently use Malabar chocolate for a large part of their range.
What's lovely is that they recently started a baking range using Indian-origin chocolate–a space where only imported products exist. They have milk, dark, cacao nibs, and cocoa powder as of now. And there's a drinking chocolate range with spiced hot chocolate, cocoa cappuccino, and hot chocolate. Handcrafted in Jaipur using organic cacao beans, these are fun bars to have and to hold.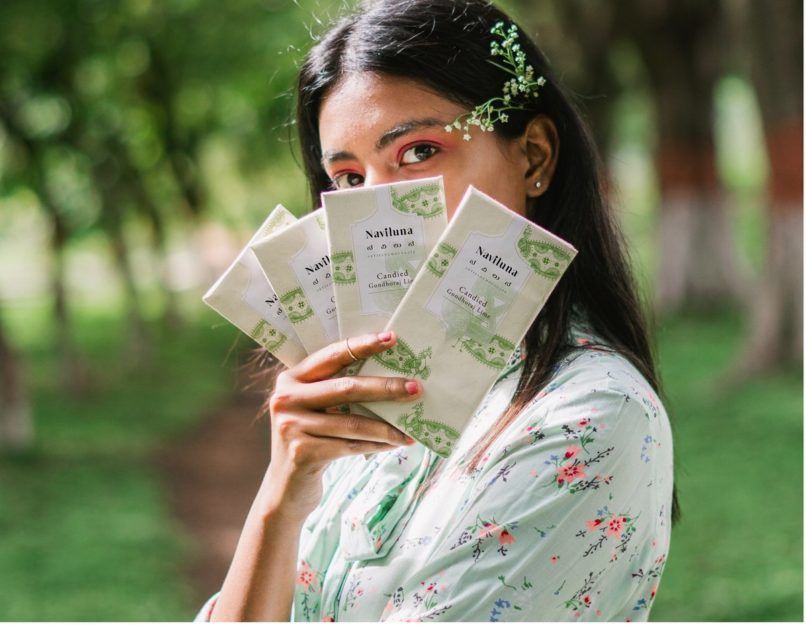 Formerly known as Earth Loaf, Naviluna were one of the first-movers in this direction of artisanal chocolates in India. Handmade in Mysore, they exclusively use Indian cacao beans to make their chocolate bars. Spiced fig & walnut, coffee & walnut, mango chilli & red capsicum are just few of the conventional as well as experimental flavours they make. Beans are sourced from Kerala, Malabar, and Karnataka, and their innovation has been recognised internationally–with them winning the Silver at the International Chocolate Awards Asia Pacific 2018 and two Great Taste Awards from the Guild of Fine Food UK 2017.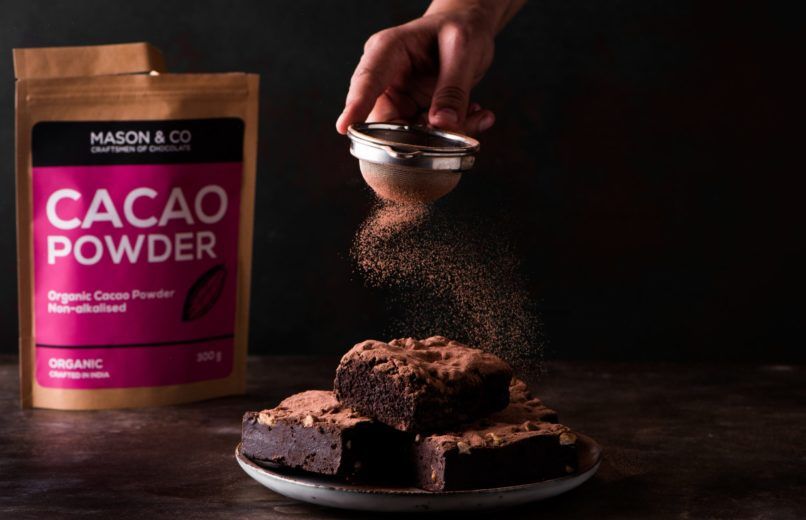 They source their organic beans from Tamil Nadu and Kerala, and employ an all-female team to make their chocolates. Sourdough & sea salt, black sesame & raisin, crunchy peanut butter and more are on offer at Mason Co. They also do chocolate spreads, drinks, butters, and powders. From sorting, winnowing, tempering, to packaging, they conduct all steps by hand, with no use of machines at all. So, not only a strong ethos and flavour, their bars are also packed with the energy of human touch.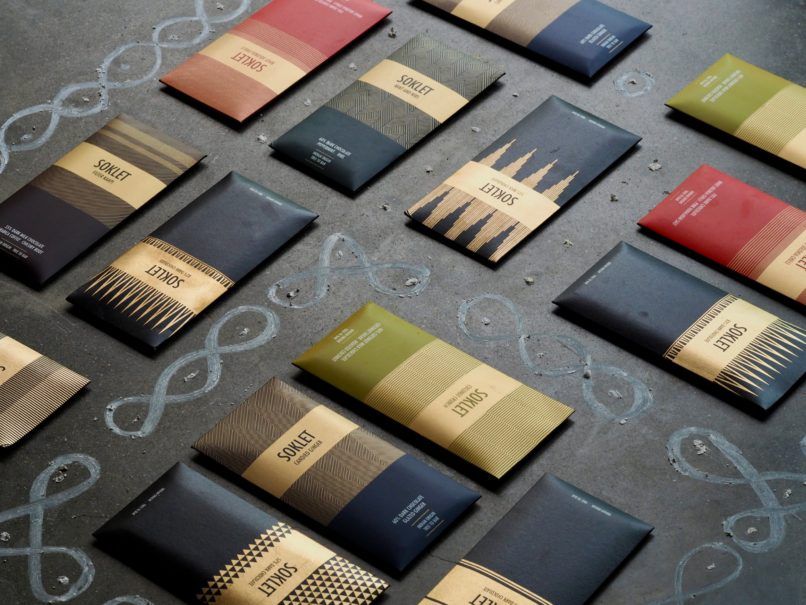 They source their cacao beans from the Anamalai foothills on the border of Kerala and Tamil Nadu, and their selection of dark and milk chocolates, couverture, flavoured bars, drinking chocolate, and chocolate spreads seeks to bring out that flavour. Hibiscus, desi rabdi, filter kaapi, and candied ginger are few of the many flavours on offer, and they do bespoke orders as well. They also practice sustainable farming; from taking consideration for the environment to the flavour of the bar, they care about the process from end to end.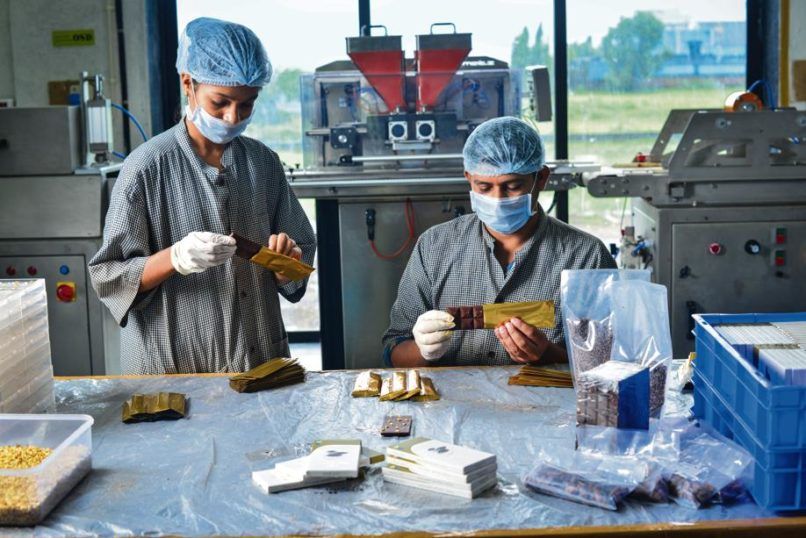 Pascati does dark chocolate bars from the Idukki region, Kerala. Alongwith making chocolate bars with local cacao beans, they're also the country's only USDA Organic & Fairtrade compliant chocolate makers. They assure the patrons of a supreme quality experience, and the products do look promising.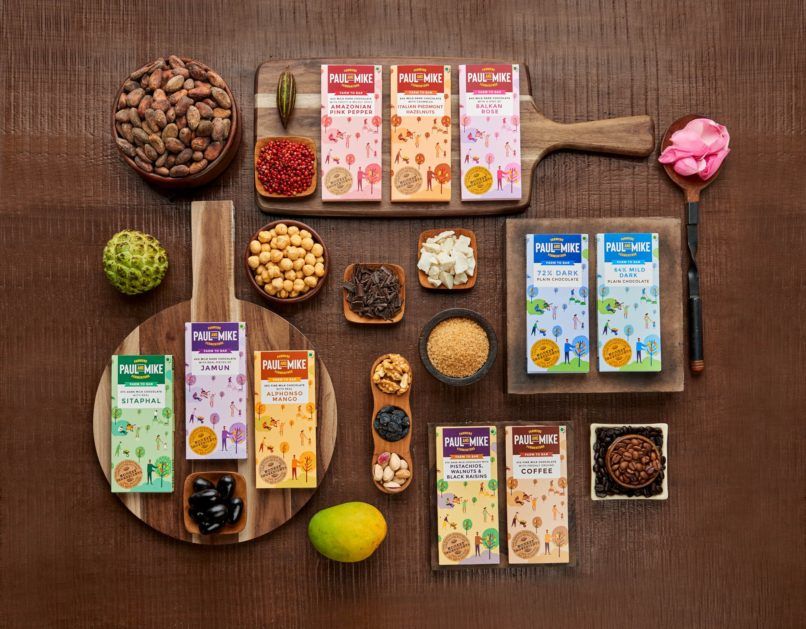 Also based in Kerala, Paul & Mike not only make chocolates with flavours such as dark jamun, sitaphal, and Himalayan pink salt, they also intend to be carbon dioxide positive by 2023. They use all real ingredients and strive to educate their patrons about Indian-made chocolate. Not just the flavour options, even the wrappers are fun and will bring out the child in you. And chocolate & childhood is a combination one can never say no to.
All images: Courtesy brands