Mothers' Day 2020 may have fallen under the lockdown period, but that doesn't mean you can't celebrate. Whether you're staying with your mom currently or she's in another city, pamper her this Sunday with a feast she'll love. These restaurants and bakeries are currently delivering, so order in and surprise your mother.
Food delivery options in Delhi They're delivering cakes, chocolate bars, and truffles across New Delhi. And for Mothers' Day, their celebration cakes make for the best option. Choose from Pistachio & Cherry, Belgian Chocolate & Salted Caramel, Coffee Cream, Vegan Mocha Orange, Hazelnut Mousse, Pineapple, and many more flavours. Their decadent cakes make for the ideal indulgence.
Call +91 97177 17669 to place orders. Yum Yum Cha and their sister delivery-only service Noshi both are delivering Mothers' Day 2020 special treats. They're also adding a 'sweet surprise' along with your order to make it more special.
Call +91 98100 02994 (Delhi) or +91 98100 02993 (Gurgaon) to place orders. Miam is now delivering. They have a special lockdown menu consisting of four cakes. Mango & vanilla, chocolate, almond, orange & chocolate, and lemon flavours can be ordered.
WhatsApp text on +91 98714 41164 to place orders. Cross Border Kitchens is the answer to your comfort food needs with seven different brands, each catering to a specific food or cuisine. Get specific deliveries of biryani, momos, meal bowls, burgers, Indian curries, Punjabi grills, and Asian. They're also being mindful about contact cooking, regular sanitisation of surfaces, thermal scans, and strict hygiene protocol for all employees, including contactless delivery.
Place orders through their website. One of the most versatile burgers in the city is COVID-19 immune. Well, at least their delivery is. Ensuring cleanliness, they're using sterilised gloves, masks, and regular sanitisation of all exposed surfaces. So, feel safe to dig into their decadent burgers.
Place your order through Swiggy and Zomato. Continuing deliveries during this time are one of the city's go-to pizza parlour. From authentic deep dish to Indian flavoured pizzas, you'll find all kinds of pies here. What better time to order a pizza than now when you're in pyjamas 24*7?
Place your order through Swiggy. Hyatt Regency, a hotel with more than one iconic restaurants of Delhi, is now delivering food from all its F&B spaces. Be it authentic Italian from La Piazza, Chinese from The China Kitchen, Asian from TK's Grill, Indian and European from the Cafe, or breads and desserts from Sidewalk, you can savour it all in the comfort and safety of your home now.
To place orders call +91 11 6677 1374 / 76 and +91 99580 86568 or Whatsapp on +91 96548 90066 Andaz Hotel's healthy, mindful, and artisanal foodhall has begun delivery through NCR. They're bringing to your their delectable breads, muffins, tandoor specialities, Mexican delights, salad bowls, Indian curries, flatbread pizzas, as well as pantry essentials such as masalas, tea, preserves, salt & sugars, and more.
To place your orders, call +91 11 4903 1352 or Whatsapp +91 72910 6067 CAARA is now delivering three days a week, with select locations in Delhi for each day. They're delivering from their Easy Dining menu and need a 48-hour notice. Contact them for the menu and orders at easydining@caara.com.
Ketoroo Bakes Delivering every Friday and Sunday, Ketoroo Bakes is the best bet for those following through their ketogenic diet during the lockdown. Enjoy low carb breads, puddings, cookies, brownies, sandwiches, and much more.
Place your orders through their website.
Delivery restaurants in Mumbai Their decadent cookies, brownies, and chocolate bars will be the perfect sweet addition to your mother's Sunday this week. You can order through their website and avail a 10 per cent discount, alternatively can also order from Scootsy. The two sister restaurants are running a Mothers' Day special menu through Saturday and Sunday. Their brunch specials include Sunita's Mac n Cheese, Renuka's Prawn Curry, Iti's crab cutlets, Portuguese custard tarts, and a whole lot more. Order through Swiggy, Scootsy, or WhatsApp text on +91 98198 37621 to place orders. The chocolate specialty atelier is doing fun DIY cake boxes that mothers and children can make together. Quality and time and quality treats? That's sure a good way to celebrate the day! Order online through their website. One of the city's most loved Asia restaurants, Yauatcha is now delivering. Dim sums, soups, mains, and signature beverages, the entire experience can be at your doorstep now. Place orders through Scootsy or call +91 98203 20842. Quarancharity has organised a special brunch with Chef Kelvin Cheung this Mother's Day. A special session with the chef will have you whipping up eggs benedict, breakfast tacos, and more, and the fee for this virtual class will go towards an NGO. From 12 pm to 1 pm on Sunday, this is a great way to cook a restaurant-style meal for your mum.
The restaurant may be closed but they're continuing food deliveries. Another one with a variety of cuisines – you can get Italian, burgers, coffee, Lucknowi cuisine, and Asian from their kitchens. They have their staff undergoing regular temperature checks. They are also using masks and gloves at all times and performing frequent sanitisation of all their equipment.
Place your orders through their social media. One of the country's favourite hangout spots, The Social outlets at Versova, Carter Road, and Powai are running food deliveries during the coronavirus pandemic.
Place your order through Swiggy, Zomato, and Scootsy. A happy heart and a healthy body are what you get with Smoke House Deli. Get your hands on their wholesome sandwiches and fresh salad bowls from the Kemps Corner and Pali Hill outlets.
Place your order through Swiggy and Zomato.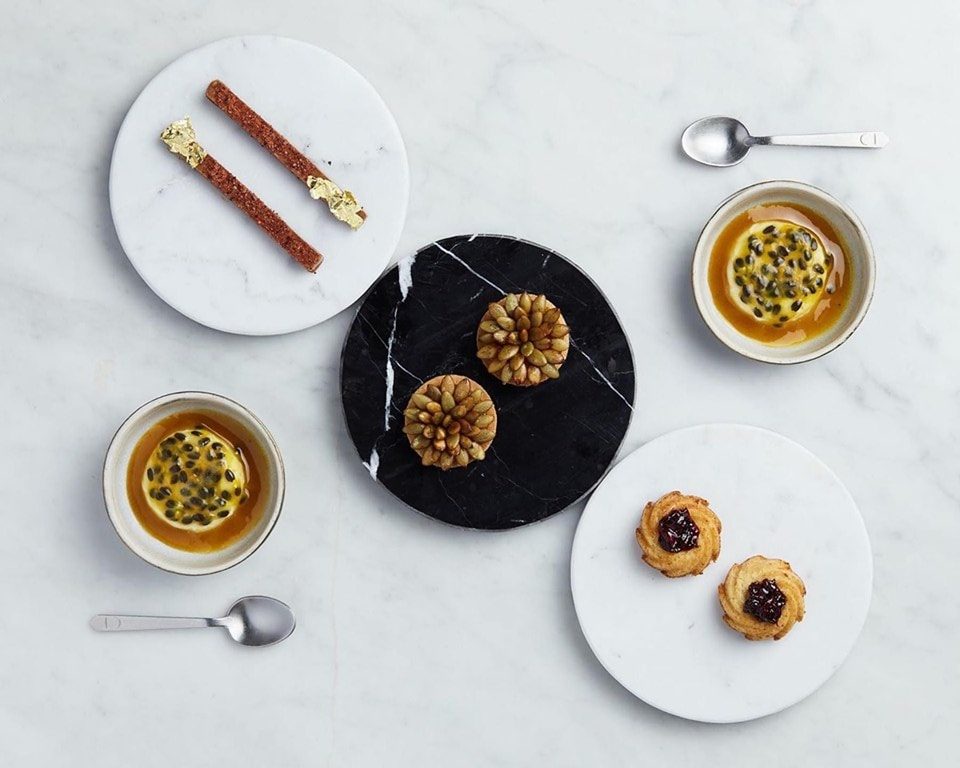 Masque is open for deliveries and takeaways. What's even better is that Rs 50 from every order goes to the Mumbai Food Project, and if you add another Rs 500 to your order on Scootsy, the amount will go on to feed someone in need for one week. Ramen bowls, Thai bhel, rogan josh, dum aloo, s'mores cake, granola, Kashmiri katlam bread with pickle, and more can be relished in your home now.
Place your orders through Scootsy. Chef Amninder Sandhu's delivery kitchen has the Magazine St. Kitchen behind it and is delivering through this pandemic. Comfort Indian food can be ordered from Iktara, such as biryani, rolls, dal, sabzi, laddoos, murgh malai tikka, Amritsari naan, gulab jamun, kebabs, and more.
Place your orders through Scootsy.
Find delivery services in Chennai here and here. And the delivery restaurants + charity initiatives in Bengaluru and Kolkata.
All images: Courtesy restaurants
Editor's Note
The global COVID-19 crisis has left each one of us deeply affected and we want to help. Our publishing house, Burda Media India has organised a fundraising campaign to donate RT-PCR test kits to the worst affected areas in India, which will be secured from our testing partner Mylab Discovery Solutions. You can help these kits reach many more by donating towards for the cause or by adopting a kit. More details in this story.