The new year has brought with it a host of new dining options. We round up all the new restaurants in Mumbai that are worth a decko; from live performances flown in from across the world to a soufflé-themed restaurant, and more.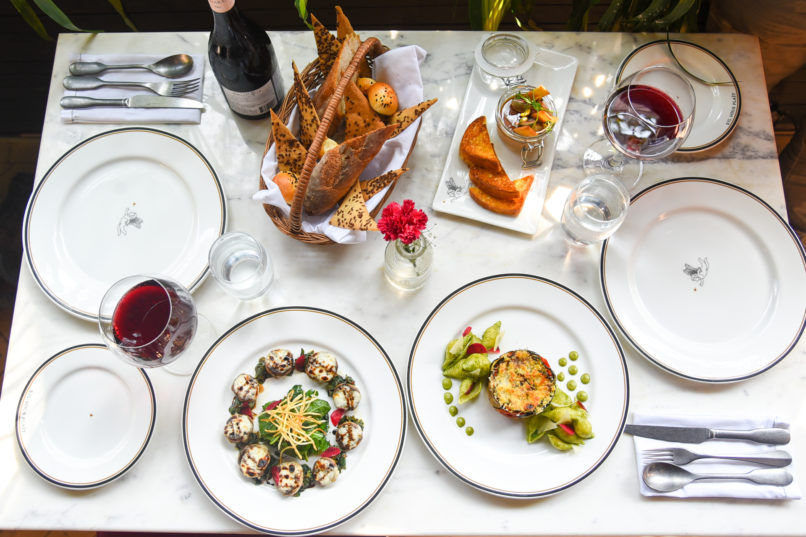 This new French bistro-style restaurant is the brainchild of co-founders Chef Alexis Gielbaum and Nick Harrison (of Slink & Bardot) along with Riyaaz Amlani of Impresario Handmade Restaurants. You can look forward to a sensory experience with the quintessentially Parisian décor with hints of Mumbai (think black and white floors, marble-top tables, black chalkboards and leather seating, along with several art-deco elements). Light, airy soufflés dominate the menu along with classic French plates like the French Onion Soup and Ratatouille. You can't miss dessert with options like the brandied orange soufflé, or the dark chocolate soufflé.
Where: Ground Floor, Nagin Mahal, Veer Nariman Road, next to Ambassador Hotel, Churchgate
Contact: +91 86575 12648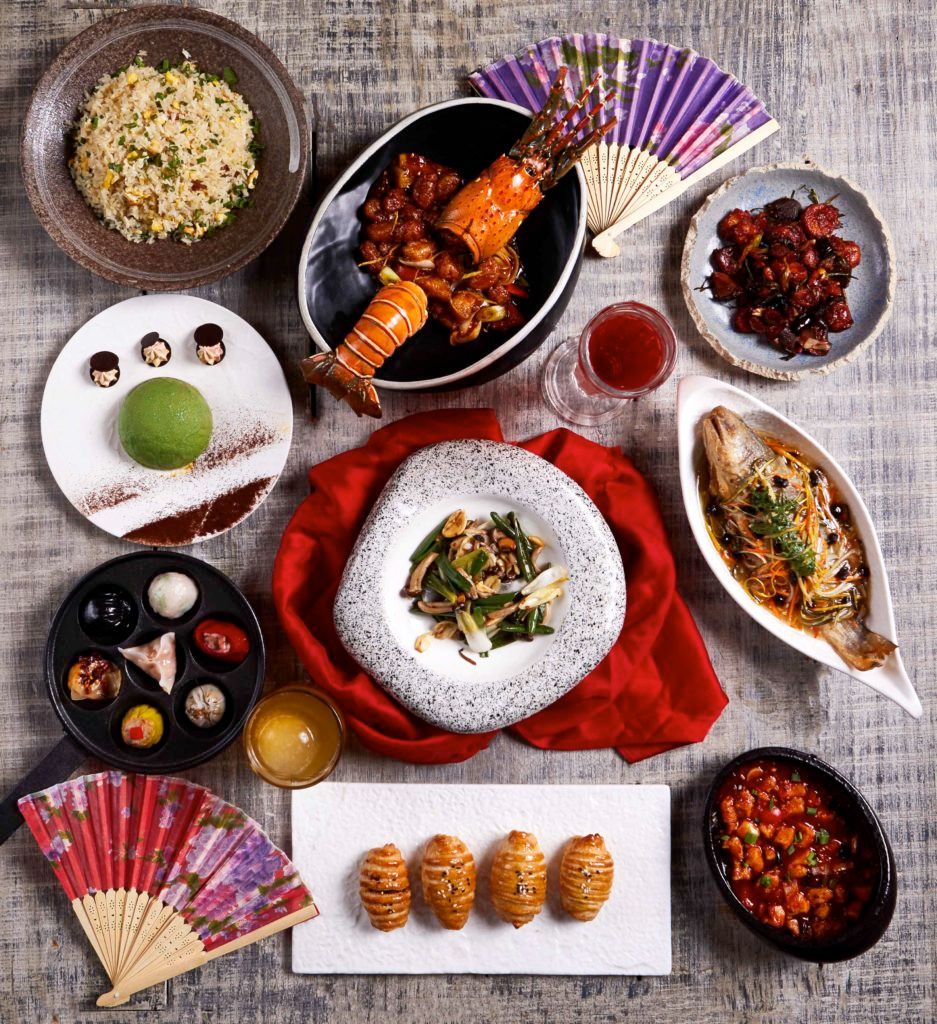 This is restaurateur Zorawar Kalra's latest outing, inspired by the 1930s-style Shanghai supper clubs. But what sets it apart are the live acts on offer, which the restaurant will bring down from around the world, including Dubai, Paris, London, and other cities. Serving retro Chinese fare, there's plump dim sums and signature soupy dumplings on offer, a traditional Beijing Peking Duck, lobster fried rice, and tapas-style plates, among others. Lookout for the limited edition cocktail menu that changes each month. Adding flair to the space is the old-school décor complete with Chinese-style lanterns and a 20-foot long dragon for dramatic effect.
Where: Ground Floor – 11, Oasis City, Kamala Mills – Entrance #2,  Lower Parel
Contact: +91 77188 82923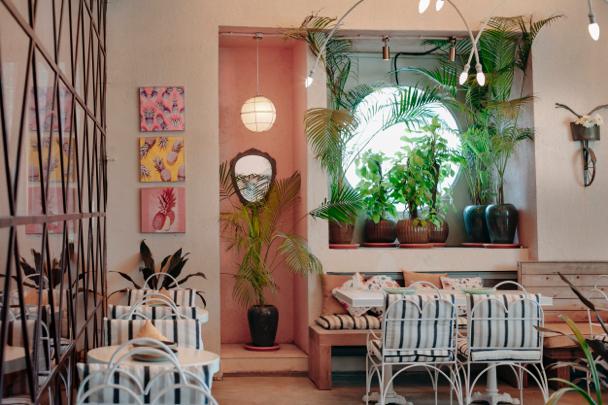 An all-day bar and café located in Andheri, what's unique about this space is that it's pretty much women-driven–from the chefs to the mixologists to the wait staff and even the interior design team. The menu spans global cuisine, including healthy smoothie bowls, baos, curries, and other options. The terracotta and pink interiors add an eclectic touch. So, if a girls night out is what you're planning, this is the perfect spot.
Where: 6th Floor, Ambica Acropolis, Next to Oberoi Springs, Veera Desai Industrial Estate, Andheri West.
Contact: +91 98520 98250 Bringing a novel experience to the city is Le Petit Chef at the Grand Hyatt Mumbai's Italian restaurant, Celini. Available for a limited period, this dining experience is one-of-a-kind, as the smallest chef in the world takes you on a culinary journey (animated on your table through the six-course meal), using 3D visual technology, themed music, and digital mapping, among other theatrical props. The menus comprise several options such as Burrata Salad, Kerala Bay Lobster, Dark Chocolate Rice Pudding with Orange Blossom sauce, and more.
Where: Available until March 20, 2020 at Celini, Grand Hyatt Mumbai, Santacruz East.
Contact: +91 22 6676 1149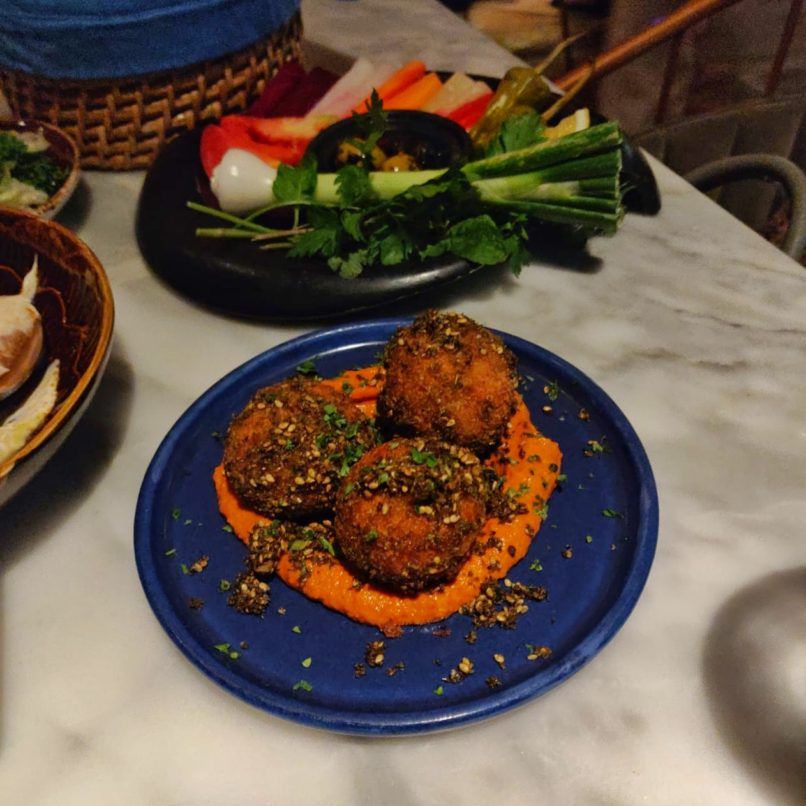 Middle Eastern food gets a fun makeover at Bayroute, which has launched an all-new menu. Drawing influences from countries like Syria, Jordan, Algeria, Libya, and Lebanon, you can expect to find refined plates like the Truffle Trida and Cheese and the Syrian Fire-roasted Chicken along with a list of inventive cocktails, and more vegan and gluten-free options. We suggest getting the Turkish-style Garlic Prawns and the Yemen Mandi– an earthy, smoked rice with tender lamb. Also new is 'Tarah', a Bahraini-style fermented sourdough bread. For the perfect finish, end with the Shukulata Al Habib – a chocolate sphere containing brownie bits, coated almonds and raspberries, or get the pistachio mille-feuille.
Where: +91 82911 77913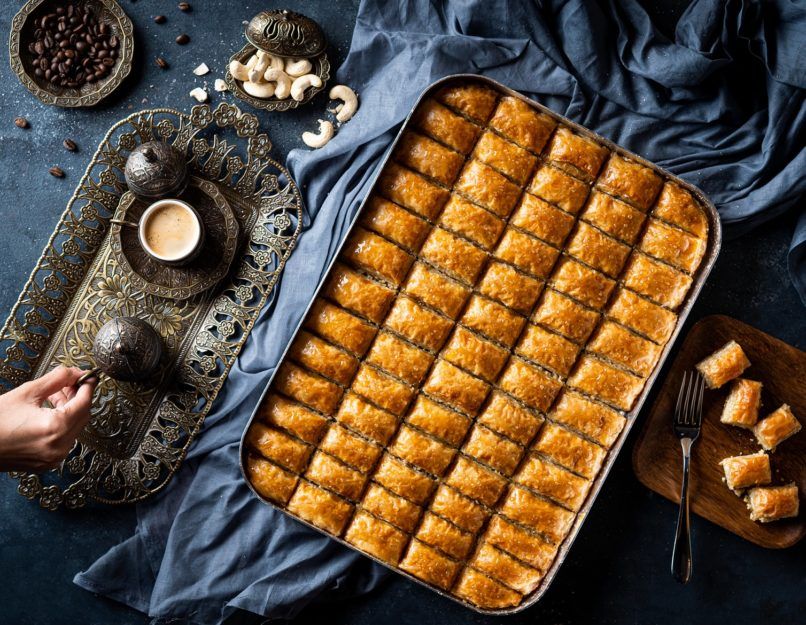 If you've been searching for an authentic Baklava experience in Mumbai, then Hurrem's is your answer. Positioned as a luxury confectionery store in the city's historic Fort district. The space, which also houses a café and functions as a gifting boutique, has an array of traditional Turkish baklava on offer. There's over 15 varieties, handcrafted by chefs who have been trained at Gaziantep in Turkey. Lookout for other sweets like the kunefe, Turkish delight, and more. You can order off a compact cafe menu comprising light bites paired with some strong Turkish coffee.
Where: Taj Building, Dr. Dadabhai Naoroji Road, Azad Maida, Fort.
Contact: +91 22 4741 5001 Make the most of Mumbai's pleasant weather with a lazy Sunday brunch at ASILO, an open-air restro-bar perched on the 40th floor of the St. Regis Mumbai. Soak in the rooftop views as you gorge on cheese platters and cold cuts or opt for classic brunch staples like pancakes, waffles and flatbreads, along with a live jambalaya station and robata grills. If you're in the mood to splurge, get one of the private cabanas with butler service and raise a toast with a glass of sparkling champagne.
Where: ASILO, The St. Regis Mumbai, Senapati Bapat Marg, Lower Parel.
Contact: +91 22 6162 8031
All images: Courtesy restaurants