Bengaluru is filled with Andhra restaurants of every kind – a star experience to that of the local mess, not to mention varied levels on the Scoville scale they represent. Here is a look at some great Andhra experiences.
Interestingly, one of the best places to get some great Andhra food is Bengaluru in Karnataka. Putting together a list of great places for Andhra food in Bengaluru is an effort that is never make everyone happy. You have the Nandhinis, Nandhanas and Nagarjunas with their many branches. There's Kritunga and Meghana Foods too, the latter popular for its biryanis. The debate on who serves the best pappu (gongura dal) is one of those eternal ones among these brands. Then there is Bheema's.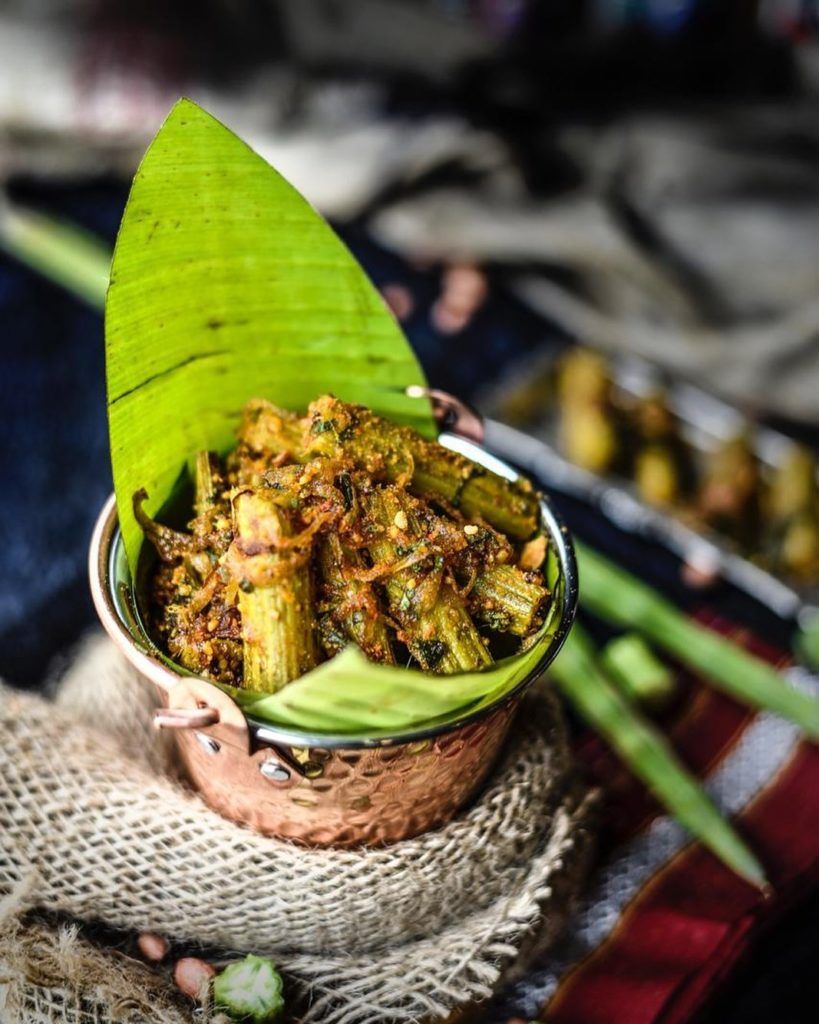 Also around are golden oldies like Eden Park, Navayuga and Annapoorna. Every neighbourhood has an Andhra mess or restaurant which is the local favourite. The experience at each of them is unique and brings the flavours of the neighbouring state to your plate. No list can be exhaustive, but here are some Andhra experiences you don't want to miss out on.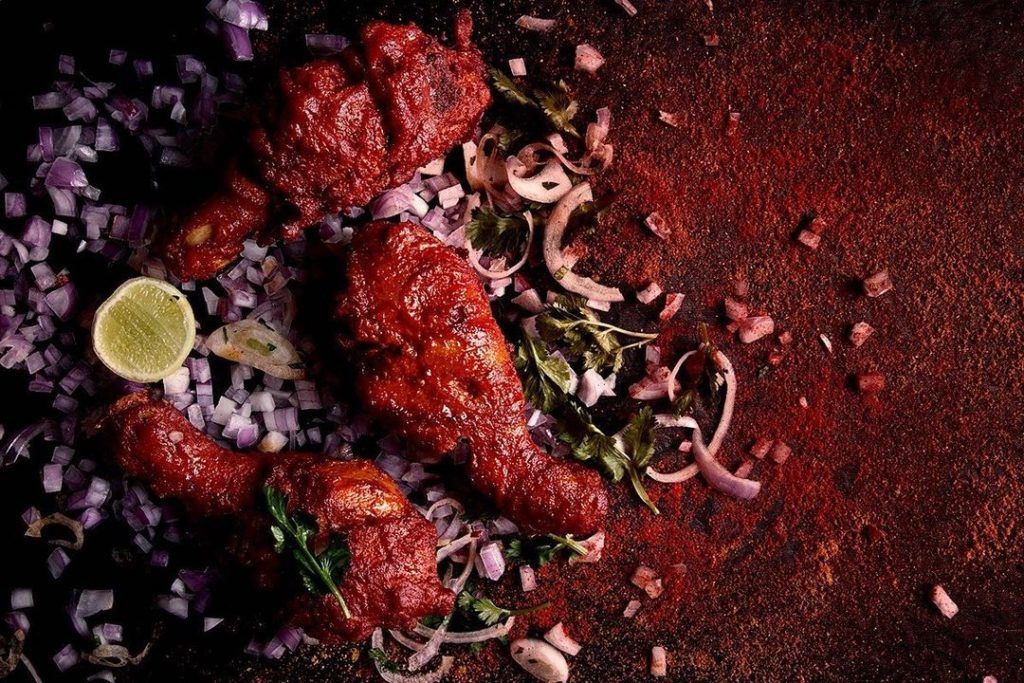 If you are looking for no-frills Andhra fare, with no extensions on the menu to cater to a larger audience, Saapad Raman it is. From Guntur Chicken to Kodi Vepudu and Kheema Fry to flavorful Mutton Biriyanis, Saapad Raman sticks to its traditional Andhra roots. The promise of simplicity and great taste, this hard-core authentic Andhra grub place feels like it's straight from a Guntur kitchen. A Master Chef from Nellore with over 35 years of experience is at the helm, ensuring that the time-tested recipes, the authentic, carefully chosen spices and the practised preparation speaks for itself through the dishes.
Location: No.5 Nehru road, Banaswadi post. Near Kulappa circle, Bengaluru
Must order: Kheema fry with bun parotta, Mutton biryani, Guntur chicken
Karnatic aims to embody the soul of Andhra in the food they serve. They do this by having on board a head chef with deep, ancestral roots in Andhra. His vast knowledge of the cuisine and repertoire of secret recipes coupled with a mastery in the art of conceiving gourmet food, makes a dining experience here great. Feast on signature dishes like the Bangala Dumpa, Gutti Vanakaya Kura, Guntur Biryani, Gongura Prawns and the Nellore Chapala Pulusu, the chef's special.
Location(s): JP NAGAR – Goenka Chambers, 4th Floor, 19th Main Rd, Jeewan Griha Colony, 2nd Phase, J. P. Nagar, Bengaluru; CHURCH STREET – No 30, 2nd Floor, Church Street, opp. SBI Bank, Bengaluru
Must order: Nellore Chapala Pulusu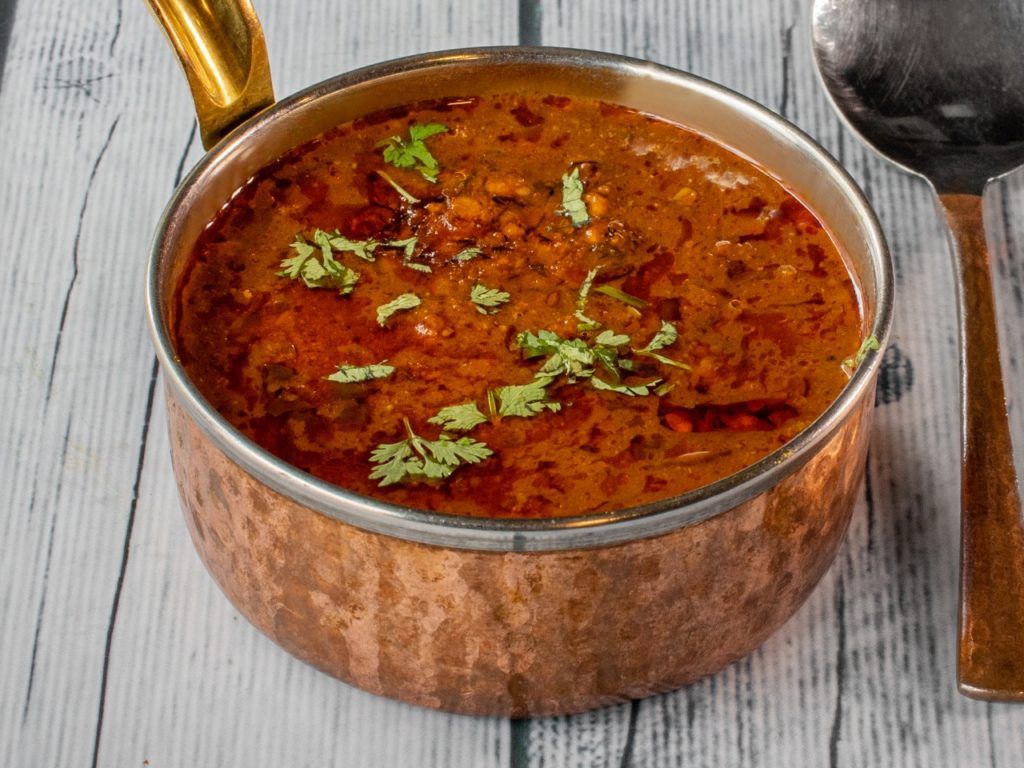 Here is a restaurant that screams Andhra with its décor and with its great food. The menu brings together the best of Andhra, Rayalseema and Telengana. Sit down to a great Andhra meal surrounded by Pochampally adorned interiors and Kondapalli Bommalu (Kondapalli toys). Try their Mamidikaya Pappu and Karivepaku Rasam. Goddu Karam is an Andhra spice mix of chillis and garlic, with each home having a different recipe. Try Samaikya's Goddu Karam Chanduva Fry (Pomfret fry). The Venchina Mamsam (Mutton fry) is best paired with a chilled beer from the restaurant's bar.
Location: 450, 17th Cross, Sector 4, HSR Layout, Bengaluru
Must Order: Gutti Vankaya, Ragi Sangiti, Kandi Podi Kodi
What pairs best with Andhra food? Good craft beer. Here is a restaurant that also has Geist on the menu. You can pair it with some Guntur chicken or Andhra style chilli chicken. There is also a great selection of vegetarian starters like the Karivepaku (curry leaves), Kothimeera (coriander), Miriyalu (pepper), mushroom, baby corn or paneer. You get these and more options for meat starters as well. They have quite a selection of biryanis and pulaos. The Kunda biryani in meat or the vegetarian version is popular as is the bamboo biryani. Good thing you get them in mini and large sizes. And be camera-ready, you just may be asked to give a recorded review which they share on their social media.
Location: 6th Block, Near Prasanna Theater, Rajajinagar, Bengaluru
Must order: Bamboo biryani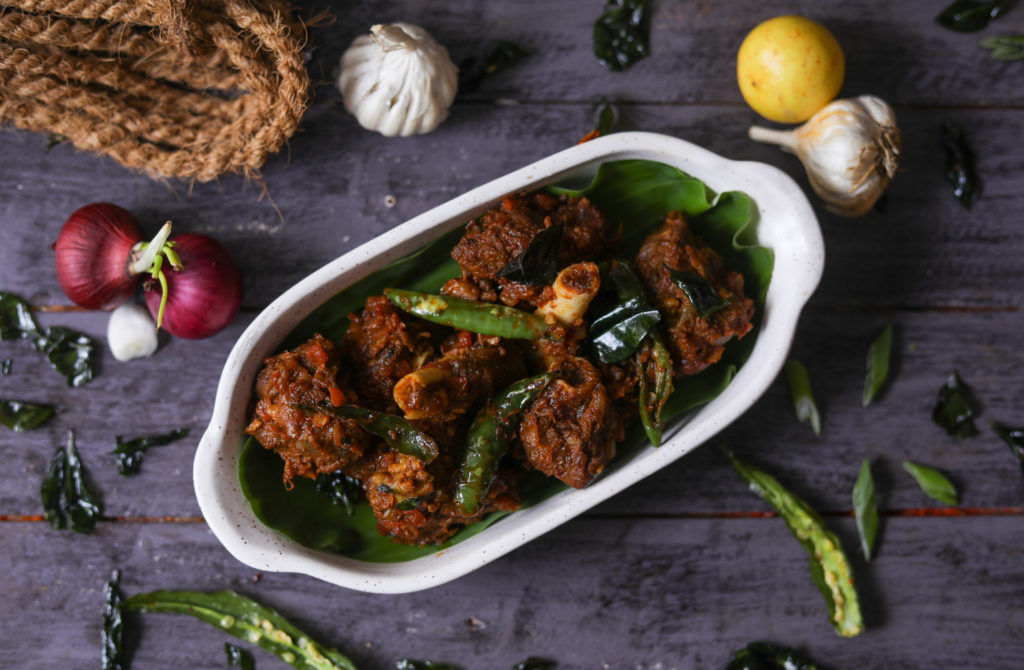 Located in Hotel President, this has been a spot that has always experimented with restaurants specializing in South Indian cuisines. While the earlier restaurant in the space focussed on Chettinad, this one puts the spotlight on Andhra, though you will find some representation from the Chettinad region with dishes like the Veeche parotta. Catering to the general perception of Andhra equals spicy food, the heat quotient in the dishes here is high. The full meals are the most popular here, followed by the chicken sholay kebab and the Amravathi dry chicken.
Location: Hotel President, 79/8, Diagonal Road, Jayanagar East, 1st Block, Jayanagar, Bengaluru
Must order: Meals, Chicken Sholay Kebab
Images: Karnatic & Getty Images