Good Earth x Thierry Journo is one collaboration blurring the line between dreams and reality and transporting you to a deserted island filled to the brim with Morrocan motifs and whimsical elements.
If you are planning on refurbishing your dinner sets, but with a Morrocan touch and pastel colour palette this time, well then Good Earth seems to have understood the assignment. The Indian luxury retail design house aka Good Earth marks yet another episode of its excellent design ethos with founder Anita Lal and French-Tunisian designer Thierry Journo at the core of their latest collection- Mirage. Anita Lal's design sensibilities and Thierry Journo's creative wit is what contributes to 'Mirage', sumptuous tableware with whimsical motifs and Morrocan influences. Each and every piece from Good Earth x Thierry Journo's collection takes us right into the arms of a deserted island with palm trees all around alongside an aesthetically pleasing setup.
Good Earth x Thierry Journo is one collaboration synonymous with a whimsy and quirky set eagerly waiting to be added to your crockery units. Further to understand Thierry Journo's notion and have an insight into the collaboration we decided to catch up with the two and have an exclusive chat about the same.
Good Earth x Thierry Journo: 'Mirage- a dessert sky'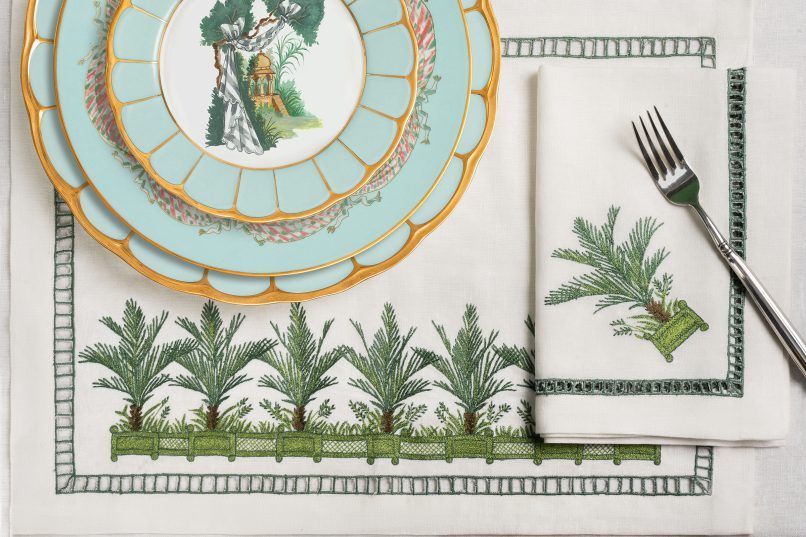 How was the experience collaborating with Anita Lal?
This collaboration was built on a sense of friendship combined with creativity, with both Anita and I working together to celebrate our shared passion for design, history, and travel. I knew we could create something really special together. From the initial mood board and sketches to the final details, it was all very open and fluid between the two of us. We wanted to create a collection that was truly unique and brought to life this wonderful image of a desert oasis from our imaginations.
How did you both incorporate both of your visions into this collaboration?
Anita Lal: As a design house, Good Earth has forged numerous creative collaborations with designers and artists over the years. Having established an Indian modern design aesthetic for over 25 years, we look at cross-cultural collaborations as a means to keep our vocabulary vibrant, current, and global, but always through our own design eyes. For our 27th-anniversary design collection Tangier, inspired by the storied legacy of the North-African region by the Mediterranean Sea, we partnered with acclaimed illustrator and designer Thierry Journo for a dinnerware collection called 'Mirage'. He proved to be a serendipitous choice for this project given his French-Tunisian heritage, our shared love of nature, and our belief in the artisanal and sustainable way of life.
Thierry Journo: My inspiration comes from Orientalist painters such as Eugène Delacroix to depict a design language that revels in the nuances of detail and careful combinations of colour. For Mirage, I wanted to create a fantastical dream-like setting featuring joyfully striped draped tents, lazing leopards, musicians, dancing palms, and lush foliage. I wanted the powdery pastels to collide with bright colors and gold to evoke all the richness and exoticism of a whimsical oasis in the desert, almost like an apparition or a dream.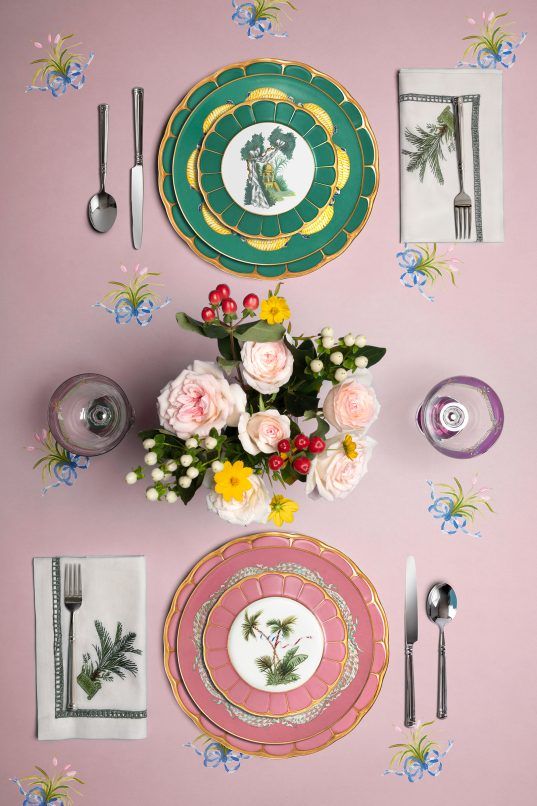 How do you resonate with her work?
Good Earth has always narrated stories about cultures known and less known, bringing the allure of wanderlust into people's homes. When Anita and I got together for Mirage, our intent was the same. Through design, we imbue our products with whimsy, colour, and patterns that reflect legends, fantasy, and the romance of a culture. I personally love the intensity of India and the people here; the light is magical, and I really appreciate the skill of the artisans who I work with. In India, it really does feel like everything is possible and I can create such beautiful things.
What was your notion behind this collection?
For Mirage, I plunged back into my fascination and all the exoticism surrounding North Africa. I wanted to put the magic and whimsy back on the tables with a touch of exuberance. I created illustrations to bring out the magic of a fantastical mirage under the desert sky featuring festoons, musicians, verdant palms, and draped tents.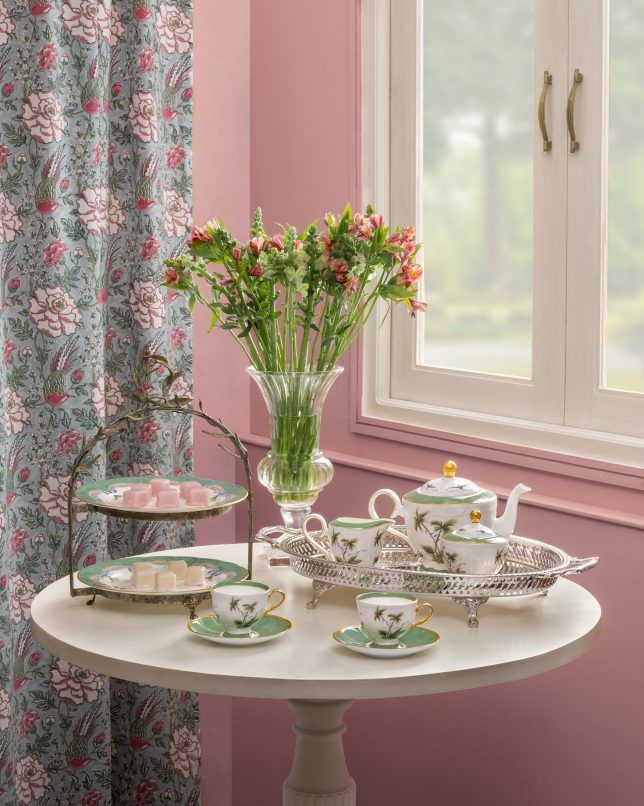 What makes this collection a cut above the rest of your collections?
My childhood memories of the golden sun, blue skies, and abundant wildlife in Tunisia transform into magical motifs that appear in this collection and seem to suspend reality. The synchronicity between Tunisia, where I was born, and Jaipur, where I now live and work, continues to inspire my creative process which comes through in this collection.
If you were to choose, what would you say is your favourite piece from this whole collection and why?
It is very difficult to choose my favourite as I love them all very much.
Hero and Feature Image: Courtesy Good Earth x Thierry Journo