Manish Mehrotra, the star chef behind Indian Accent, the one synonymous with transforming Indian cuisine spills his kitchen secrets in an exclusive chat with Lifestyle Asia India.
Diverse is an understatement when one talks about Indian cuisine, right? Well, it sure is. as Indian cuisine has gained noteworthy recognition not just in India, but on the global stage too, courtesy of the tempting flavours and the countless possibilities of innovation. Having said that, one solid instance of putting India on the global culinary map would be Manish Mehrotra's restaurant, the one taking care of all our cravings since 2009 i.e. Indian Accent.
What started out as a restaurant in Delhi in 2009 eventually made its way to the city that never sleeps, New York. Visionary chef Manish Mehrotra introduced the culinary world to the power of Indian cuisines by taking pride in his innovations. From introducing us to the blue cheese naan, giving the treacle tarts an Indian essence to being mentioned in the Michelin guide, Manish Mehrotra sure has come a long way.
Indian Accent is a household name today, not just because of the delectable dishes, but also because of Mehrotra's constant urge to experiment with his cuisines and yet keep the authentic flavours of India alive not just in our country, but internationally too. To get a closer look into Indian Accent's flavours, we spoke to Manish Mehrotra about innovation, his favourite dishes, his recent popup in Bangalore and more in an exclusive chat with us.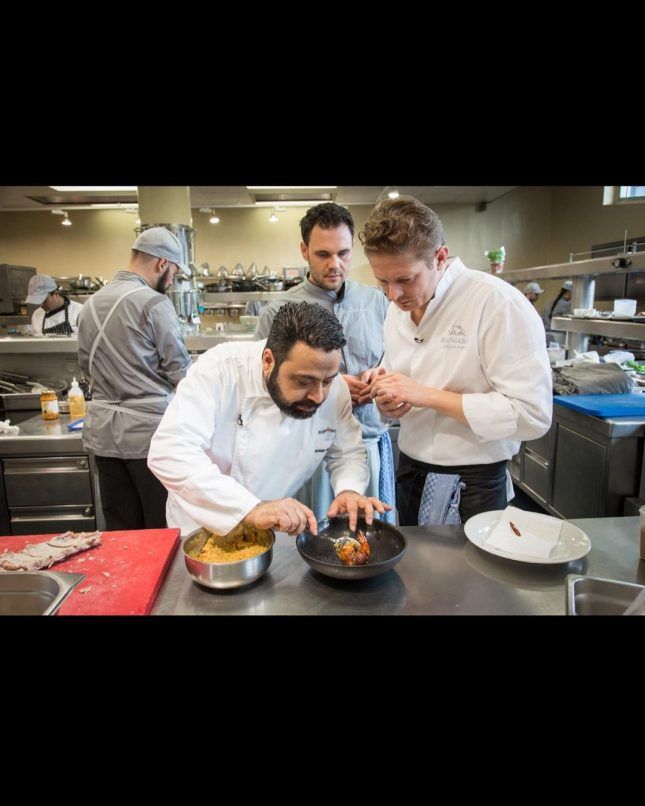 Manish Mehrotra on flavours and innovations
You've received numerous accolades and awards for your innovative approach to Indian cuisine. Can you share with us one dish that you feel particularly proud of creating and the inspiration behind it?
We've received a lot of awards and a lot of recognition for our innovative approach. One of my favourite dishes is the Dhoda barfi treacle tart which is there on the menu from the beginning of the restaurant people love it and even I love eating it. The inspiration came from Sainsbury in London, UK where I tried British treacle tart and there I realised our Dhoda barfi is very similar to that caramel-y sweet kind of flavour which can create a very nice Indian treacle tart so that was the inspiration and it came out very well. It is one of the best-selling desserts of the Indian Accent.
You're known for incorporating unique and unexpected ingredients into your dishes. Can you tell us about a new ingredient that you've recently discovered and how you've been experimenting with it in your cooking?
There are many ingredients you keep on trying and you see those ingredients and sometimes feel surprised that how good they are suddenly I got this Himalayan wild mustard called 'Jakhiya' and it goes so well with one of our potato dishes and it goes well if you give a tadka off it in a dal, and I love experimenting with that. Usually, it was in our vegetarian dishes, but now I'm going to try with a non-vegetarian dish because it gives a beautiful texture in your mouth and that is unique and I really love it. So, Jakhiya is one thing that we are trying in different ways nowadays.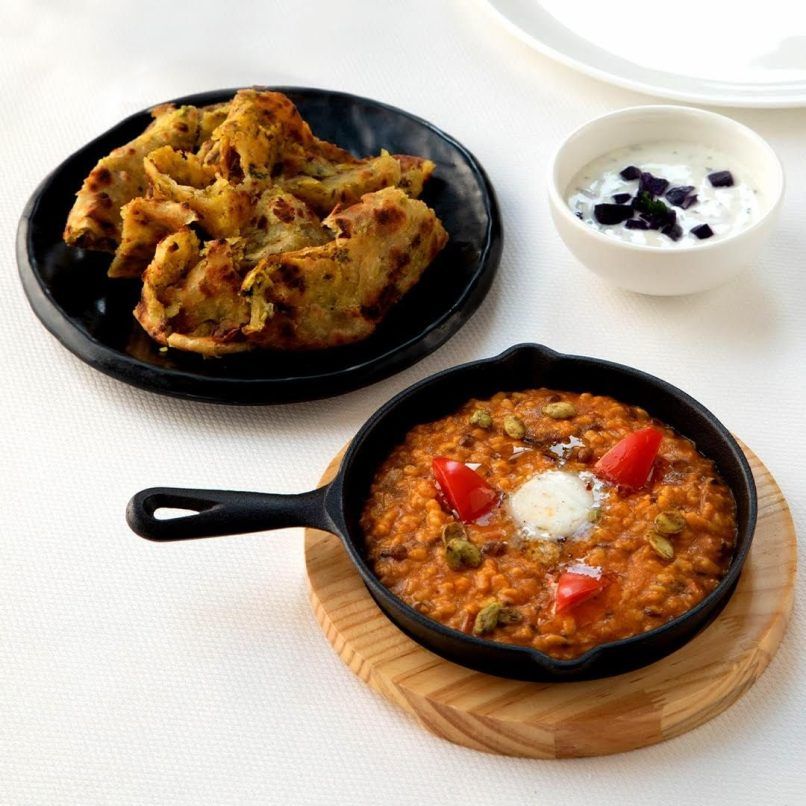 Indian cuisine is often associated with vegetarian and vegan dishes. How do you approach incorporating meat and seafood into your menu while still staying true to the flavours and traditions of Indian cuisine?
Honestly, I don't believe that Indian food is about vegetarian and vegan, yes we have a wide range of vegetarian dishes, but in India, a lot of people eat non-vegetarian and non-vegetarian was always a part of traditional Indian cuisine so for me I approach both in the same way. Definitely, vegetarian dishes and vegetarian main courses for a fine dining restaurant are a bit difficult to innovate because in non-vegetarian you have a hero in a dish like chicken, mutton, prawns, lobsters, or fish, but in vegetarian, you have to make someone a hero and in that is a difficult task that is what is bit difficult, but we do it at Indian accent.
Indian Accent has expanded to New York and will soon open in Mumbai. How do you adapt your menu and cooking style to different locations and cultures while maintaining the essence of the Indian Accent?
Indian Accent has definitely expanded, we have one in New York, and we are opening up in Mumbai, we used to have one in London a long time back, but signature dishes are all the same at all different locations. But definitely, the menu at the location is inspired by local weather, local ingredients, seasonality and definitely the kitchen design, and the staff level so all these things make a menu for different locations. So signature dishes are the same, but tasting menus and a few dishes are different like New York you can use beef, in India we don't use beef, in New York, you can get fresh Foie Gras so that is the difference.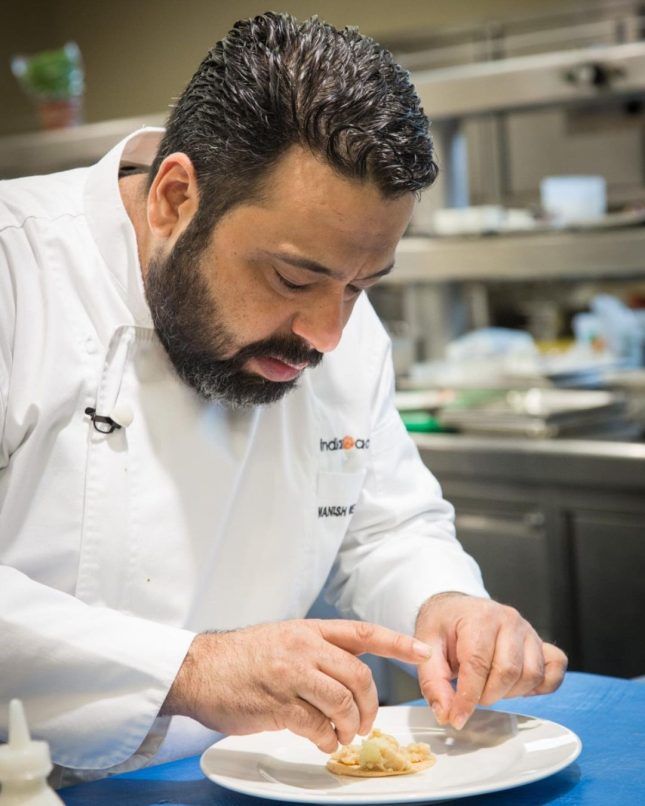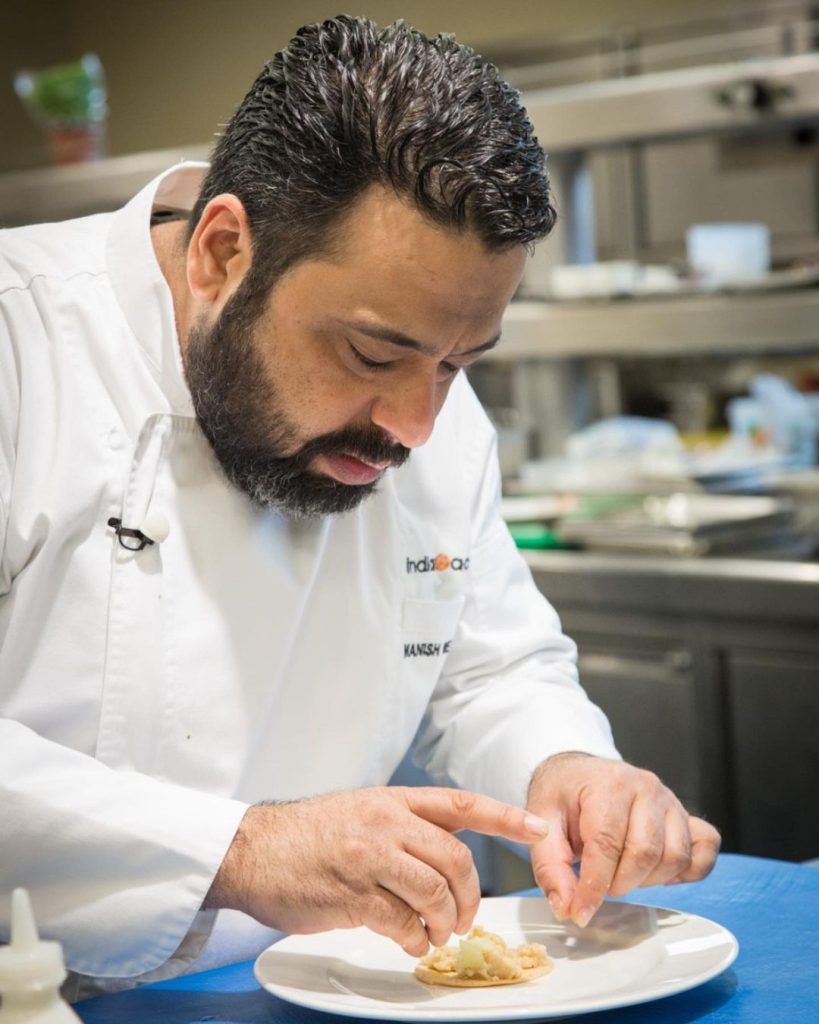 You've mentioned in the past that you're inspired by the street food of India. How do you take these humble, simple dishes and elevate them to fine dining levels while still maintaining their authenticity?
I always get inspired by street food, because yes street food in India is very very good and it gives lots of inspiration I don't do much to the authenticity of the dish, but yes definitely the type of presentation, maybe a unique combination that is what we do like at the moment in this pop up we are doing quinoa dahi vadas, but we are serving with a fresh mulberry because it's in the season so we are serving it with that and it is unique. So that is what I do with the street food we don't play with authenticity, but we play with the presentation, we create little unique combinations and that is what I do with my street food.
Tell us a little about your pop-up at JW Mariott Bengaluru. How is it working with the culinary team there?
This is the first time we are cooking in Bangalore and really excited, JW Marriot is a fantastic place and I think it's the current place to showcase Indian Accent food their team was so helpful and I think we are really having a great time.
Hero Image: Courtesy Indianaccent/IG Featured Image: Courtesy Chefmanishmehrotra/IG