Searching for a perfect blend of Tuscan cuisine and European aesthetics? Say no more, as Cafe Dali is just what you're looking for! From delectable dishes to antique decor, this surely counts as a perfect place to impress your date or raise a toast.
If you're an absolute sucker for Italian food alongside European influences, well then Cafe Dali, which is a homage to the iconic Salvatore Dali (author, provocateur, and artist) sure is waiting to get a table reserved for you and your loved ones. Delhi is no stranger to finger-licking food and aesthetic ambience and Cafe Dali quite literally ticks all those boxes. Having said that, we had the honour to treat our tastebuds and spend a vintage evening at the restaurant and experience the flavours of Europe.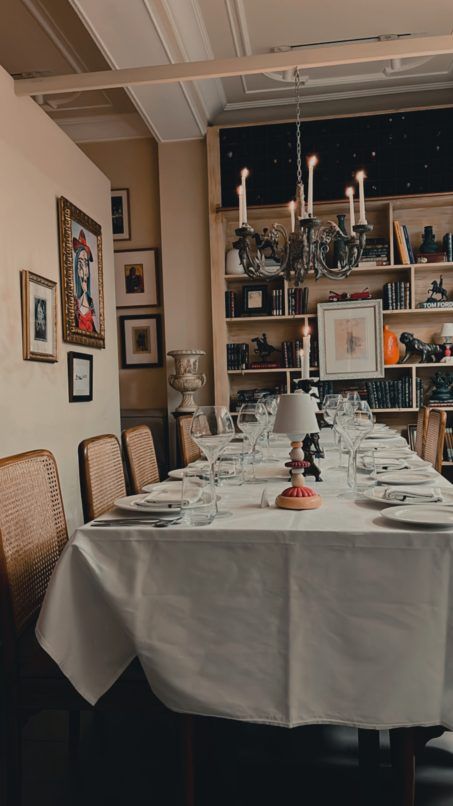 A review of Cafe Dali
This Tuscan-inspired restaurant quite literally serves art on the plate, courtesy of the delectable dishes, authentic flavours, and eye-catching presentations created and curated by Michelin-star chefs. From the moment you enter to the moment you get seated, the place where the magic happens aka the open kitchen is there for everyone to witness those chefs doing what they're best at. Since it follows an authentic Italian/Tuscan menu, likewise, it swears by the best in-house burrata cheese with no compromise on quality and the finest European truffles. Furthermore, the Napoli Pizzas might quite literally transport you to a romantic cafe in Italy and the handmade pasta and seafood are just a cherry on top. So, if the best Italian food is the way to your heart then, Cafe Dali sure is the right destination. Further to elaborate on the cuisines and our top picks from the menu, listed below are a few of our recommendations.
Cuisine
Tuscan
We Recommend
Appetisers:
Burrata é Balsamico: INR 1200/-
Risotto Tartufo: INR 1700
Main Course:
Tuscan Spaghetti Alla Vodka: INR 1200/-
Quattro Formaggi: INR 900/-
Dessert:
Tiramisu
The Highlights
If vintage is the mood board for your next date night, then there is no one better than Cafe Dali to understand the assignment right. Having said that, the restaurant is not just a mere Italian eating spot instead it has the ability to take you right into the streets of Italy, courtesy of the European interiors and vintage influences. Cafe Dali is quite literally the best slice of Italy that'll spoil you for choice. From the candle bars, vintage frames, and rusty wooden interiors to the surreal vibe, this sure is the perfect spot for your intimate dinners or jazzy luncheons. Furthermore, adding up to the vibe, be it a bite-sized appetiser or airy Napoli pizzas, one just can't have enough of Cafe Dali. So, hold your Italian cravings until you're seated at this terrific spot amidst those candle bars setting the mode for you.
Quick notes
Address: 136-137, Meharchand Market, Lodhi Colony, New Delhi 110003
Timings: 1:00 pm to 4:30 pm – 7:00 pm to 11:00 pm
Hero and Featured Image: Courtesy Cafe Dali