They say the best way to explore (or even judge) a city is through its food. Hyderabad is one of India's best places to go on a food jaunt. Home to Nizami cuisine and the famous biryani, Hyderabadi desserts are in a league of their own as well. These are the 7 most popular Hyderabadi desserts and the best places where you can find them.
Badam ki jali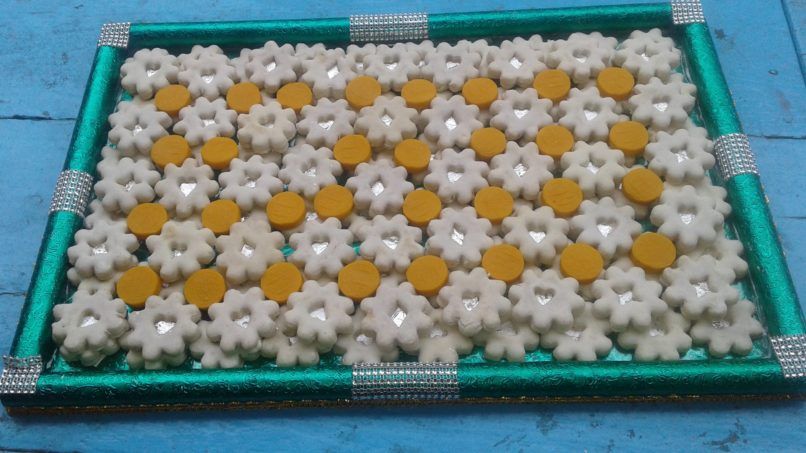 These melt-in-the-mouth tender cookies made with baked almonds and cashews are a family legacy for Ali Hussain and his wife Aisha. The home business goes by the name Imperial Sweet House, and the recipe belongs to Ali's great grandmother. "The recipe has not changed since," says Hussain. Unlike several traditional Hyderabadi desserts, this one does not trace its roots to royal Nizami kitchens. It is supposed to have come from Old Madras and Arcot regions, over a century ago.
Where to find this: Imperial Sweet House, Aziz Bagh, Sultanpura, Noorkhan Bazaar
Contact: +91 93464 12288
Gil-e-firdaus A traditional wedding spread in Hyderabad is usually incomplete without Gil-e-firdaus, a thick and delicious kheer made using bottle gourd. Translating to clay of paradise, Gil-e-firdaus was traditionally served in a clay dish. Topped with almonds, pistachios, and often rose petals, this can be had warm or cold.
Where to find this: Firdaus, Taj Krishna, Road No 1, Banjara Hills
Contact: +91 40 6666 2323
Shahi Tukda Also known as Double ka meetha, Shahi Tukda is made using fried bread slices and sugar syrup flavoured with saffron and teamed with thick rabdi. A hint of cardamom adds to the irresistible aroma of this dessert that is nothing short of pure indulgence. Its origin can be traced back to the Mughal era, and is supposed to have been perfected somewhere in Pakistan. Aish at The Park serves a chocolate pudding version of Shahi Tukda
Where to find this: Paradise Biryani, Paradise Circle, Secunderabad
Contact: +91 89770 11117
Where: Aish, The Park, Raj Bhavan Road
Contact: +91 40 4499 0000
Qubani ka Meetha If you enjoy apricots, you will love this quintessentially Nizami dessert that is subtly sweet and healthy too. Legend has it that Mughal emperor, Babur, loved this simple preparation that originally came from Ferghana in Uzbekistan, that was supposed to have been his native land. Made with dried apricots soaked overnight, this dish does not involve any ghee. It can be had chilled or is often served with vanilla ice cream or fresh cream that complements the mildly sweet apricot syrup.
Where to find this: Meethe Miya, Road No 82, Film Nagar
Contact: +91 63092 63092
Jouzi Halwa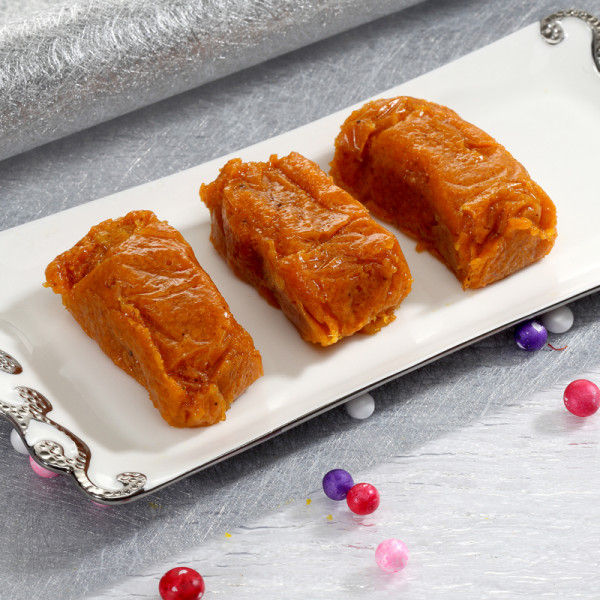 There are halwas and there is Jouzi halwa, a unique offering of Hyderabadi cuisine. Made with soaked oats, this one is laden with ghee, nutmeg, and chopped almonds. Perfect for slightly nippy evenings, this rich dessert is filling and sumptuous. "It also contains a dry fruit from Afghanistan, the name of which I cannot mention," says Mohammad Anees Ul Hussain of Hameedi Confectioners; the recipe was brought over from Turkey by his great grandfather, and has been kept secret for over a century and three generations in the family now.
Where to find this: Hameedi Confectioners, Wallaee Street, Mozam Jahi Market
Contact: +91 99899 54318
Anokhi Kheer
This one is indeed anokhi, or unique, as it contains an ingredient that seldom ever features in desserts — this kheer is made using onions. But till you are let in on the secret, any chef who has mastered the art of the anokhi kheer will claim that you wouldn't know you are relishing onion bits rather than rice.
Where to find this: Jewel of Nizam, The Golconda Hotel, Masab Tank
Contact: +91 40 6611 0101
Sheer Khurma Traditionally made on the day of Eid-ul-fitr, Sheer Khurma is a simple vermicelli and milk kheer-like preparation. Cooked together with roasted cashew nuts and raisins, it is the kind of light dessert that you wouldn't mind another helping of.
Where to find this: Meethe Miya, Road No 82, Film Nagar
Contact: +91 63092 63092
Images: Courtesy Getty