Bobby Deol's popular series returns on November 11 on MX Player. Here's the Aashram recap to bring you up to speed with all that happened in Season 1.
Aashram Season 1 Recap –
Directed by Prakash Jha and starring Deol, Aashram came out two months ago. The audience loved the baba-drama, which is about a conman disguised as a godman, and a good cop dedicated to bringing his reality to light. Based in the fictional city of Kashipur is an empire created by Baba Nirala, who is powerful because of the influence he has over the lower strata of the society. A lower-caste girl, Pammi (Aaditi Pohankar) becomes his devotee as he comes to her rescue. However, things turn murky when a skeleton is found in the adjacent forest land, right before state elections, and all the fingers seem to point towards one place–the aashram.
Deol played Baba Nirala of Kashipur, who is surrounded by suspicious crimes, like buried bodies or women going missing. His movements are being tracked by Ujagar Singh (Darshan Kumar), a diligent and sharp police officer, who's convinced that it is Baba Nirala behind all the criminal activities.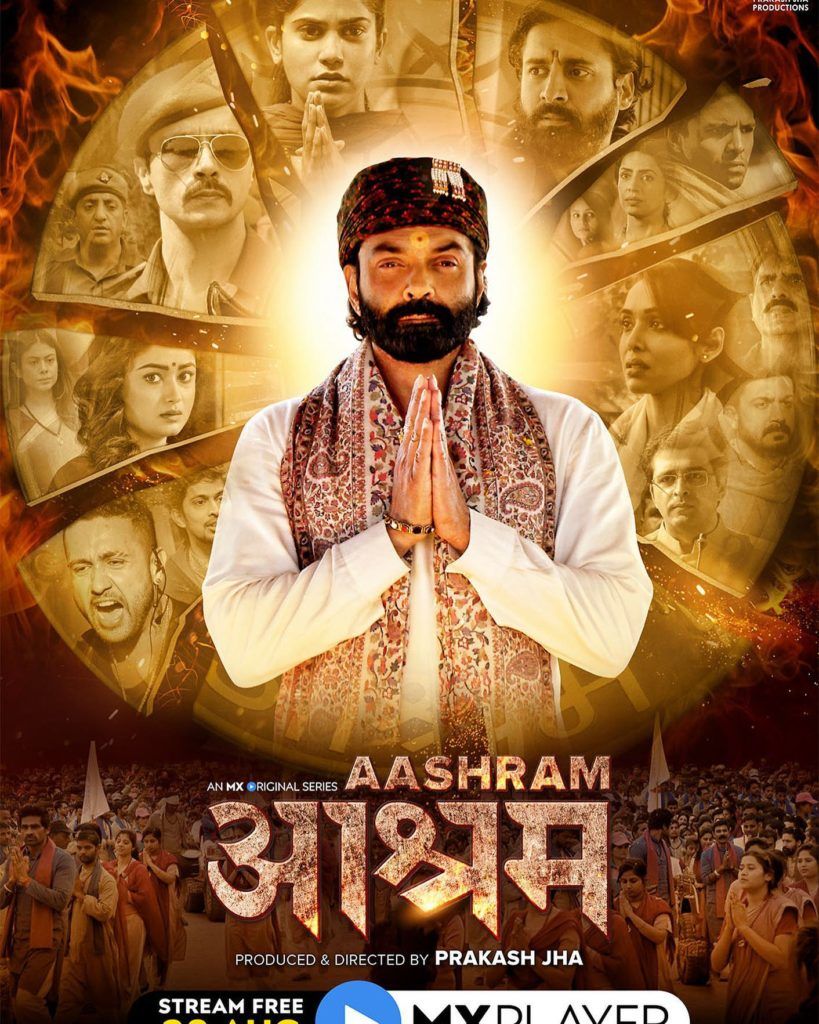 "Bhakti ya bhrashtachar? Aastha ya apraadh?" was the question asked by Season 1, and the answer is yet to be given by the series. Hopefully, we find out in the new season. In August, we saw several characters asking questions about the godman's intentions. One man asked how the 'Baba' finds "so many women", others suspected he is "doing politics", and a third stated, "once you come to the ashram, you can never go back."
ALSO READ: Real story of Aashram series on MX Player
And all these were valid comments, given that mysteriously Baba Nirala seems to be around bizarre crimes scenes. He even manages to ensure that his devotees stay attached to his aashram forever and leave their wealth to him. Season 1 ended on Ujagar Singh starting a secret investigation against Baba. And Aashram Chapter 2 will reveal whether Singh can unravel what he believes to be the dark truth about Baba Nirala.
Aashram Chapter 2 trailer –
All images: Courtesy MX Player