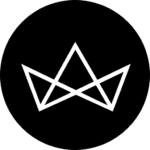 International Women's Day: 'Color Purple' and other books to read about women by women
English novelist Mary Shelley once said, "Beware; for I am fearless, and therefore powerful." And books written by women writers have always been such — with fearless and candid expressions of desire, they display a powerful intent and refusal to flinch under the male gaze. And with International Women's Day 2023 just around the corner, there's no better time to take a look at books that make for the best women's day read.
Be it Pride and Prejudice (1813) author Jane Austen using the pseudonym 'A Lady' to fight patriarchy, Canadian novelist and literary critic Margaret Atwood portraying hegemonic masculinity through remarkable women characters in her dystopian science fiction The Handmaid's Tale (1985) or American memoirist and activist Maya Angelou making her poems an influential voice amidst female oppression, women writers have introduced the zeitgeist of feminism in their works to create their own space in a male-dominated literary society.
Additionally, female writers have been creating incredible narratives on personal struggles, mental health, sexuality, motherhood and womanhood. Thus, book lovers must not miss out on these voices of women. However, between constant recommendations of uplifting feminist memoirs, short stories and long lists of novels, choosing your next read can seem like a task. So, we are here to help you with a list of amazing titles that you can add to your kindle or bookshelf.
Best books to read this Women's Day
(Main and featured image: Courtesy Giulia Bertelli/Unsplash)
Frequently Asked Questions (FAQs)
Question: What are some good books for women?
Answer: Some of the good books for women include names like 'Jane Eyre' by Charlotte Brontë, 'Wuthering Heights' by Emily Brontë, 'Little Women' by Louisa May Alcott, 'Before the Coffee Gets Cold' by Toshikazu Kawaguchi, 'A Touch of Eternity' by Durjoy Datta, 'Never Let Me Go' by Kazuo Ishiguro and 'I Know Why the Caged Bird Sings' by Maya Angelou.
Question: What are some of the books that every woman should read?
Answer: Some of the books that every woman should read include 'Milk and honey' by Rupi Kaur, 'A Room of One's Own' by Virginia Woolf, 'We Should All Be Feminists' by Chimamanda Ngozi Adichie, 'Please Look After Mom' by Shin Kyung-sook, 'The Golden Notebook' by Doris Lessing, 'The Color Purple' by Alice Walker and 'Home Fire' by Kamila Shamsie.
Question: Which are some of the best books by female writers?
Answer: Some of the best books by female writers include 'The God of Small Things' by Arundhati Roy, 'Cinnamon' by Samar Yazbek, 'Mrs Dalloway' by Virginia Woolf, 'Habit of A Foreign Sky' by writer Xu Xi, 'The Handmaid's Tale' by Margaret Atwood and 'French Lover' by Taslima Nasrin.