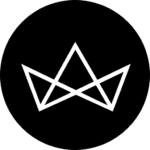 'Goblin' to 'Business Proposal': 20 romantic K-dramas perfect for binge-watching session
Watching a light-hearted romantic series with friends or a partner is always fun and comforting. Witnessing something so pure and relatable unfold on screen not only touches your heart but also elevates your mood. And with the Hallyu wave taking over the world by storm, romantic K-dramas are what you need for your soul.
The perfect blend of a strong storyline, crackling chemistry between the lead pair, comic timing and a stellar cast keeps one hooked. While movies and series from genres, including historical, horror, thriller, fantasy and comedy, are equally loved by K-drama lovers, romance is everyone's all-time favourite. And when creators work hard enough to deliver masterpieces that are a perfect amalgamation of romance, thrill, fantasy, action and comedy like Goblin (2016-2017), it enhances the overall experience of watching a series.
Talking about romantic K-dramas, it is hard to miss the fact that the Korean entertainment industry has given us many splendid Korean romantic movies, too, including Love and Leashes (2022), Sweet & Sour (2021), On Your Wedding Day (2018), Be With You (2018) and Tune In For Love (2019). These deserve equal attention from lovers of 'all things Korean' for their plot and portrayals.
However, coming back to romantic K-dramas — from Crash Landing on You (2019-2020) to Business Proposal (2022) and It's Okay to Not Be Okay (2022), bookmark these Korean series that are sure to tug at your heartstrings.
Shop These Products To Achieve The Korean Glass Skin
Shop These Korean Fashion Inspired Outfits
Here are some of the best romantic K-dramas for you to watch right now
Check our complete list on K-dramas to watch!
(Hero and Featured image: Courtesy Business Proposal/IMDb)
Jump To / Table of Contents
Frequently Asked Questions (FAQs)
Question: What are the most romantic K-dramas released in the past five years?
Answer: 'Crash Landing On You' (2019–2020) became one of the most highly rated K-dramas of recent times, gaining worldwide recognition. Some other popular and well-received romantic K-dramas in the past five years include 'Something in the Rain' (2018), 'My ID is Gangnam Beauty' (2018), 'Goblin' (2016-2017) and 'Go Back Couple' (2017).
Question: What are the best Korean romantic drama series?
Answer: Other than the above-mentioned names, here are some more romantic K-dramas for you to check out, which include 'Love Alarm' (2019-2022), 'Memories of the Alhambra' (2018), 'Snowdrop' (2021) and 'Twenty-Five Twenty-One' (2022).
Question: What are the best romantic comedy K-dramas to watch?
Answer: 'Doom At Your Service' (2021), 'I Am Not A Robot' (2017) and 'The Legend Of The Blue Sea' (2016) are some of the best-rated rom-com K-dramas you should add to your watch list.