Netflix is really knocking it out of the park with its mini-series over the past few months, and seeing as we're staying in more and going out less, we can't really complain. First Indian Matchmaking, then Emily in Paris, and now this. It's as if binge-watchers of guilty pleasure television cannot catch a break. The latest and greatest of the lot is undoubtedly Bridgerton. A period drama (sounds lame but is actually great) set in the high society circles during the early 19th century Regency period in London, the show follows Daphne Bridgerton and her pursuit for a husband.
Yet what may sound like a typical roll-your-eyes heard-it-all-before tale, is actually one entwined with love, deceit, scandal, and Billie Eilish.
You read that right. Whether you've already watched all eight episodes or whether you're still on the wall (read: couch) on whether to hit the Play button, read on for our 10 reasons why it is absolutely worth the binge.
10 reasons why one should binge-watch the Netflix series Bridgerton – It's a bit like Gossip Girl and a bit like Downton Abbey except not at all
The one stirring up all the drama on Bridgerton is an author called Lady Whistledown. Instead of a Gossip Girl-style text blast, she sends out a daily paper featuring the day's scandals (e.g. a woman was seen in a garden speaking to a man, and they are not married). Combine this with the aristocracy of Downton Abbey and maybe slightly The Crown and you've got yourself a bit of the mix on Bridgerton — though admittedly on a far lower budget). As a side note, it also gets a little Fifty Shades of Grey midway through the series. Just saying.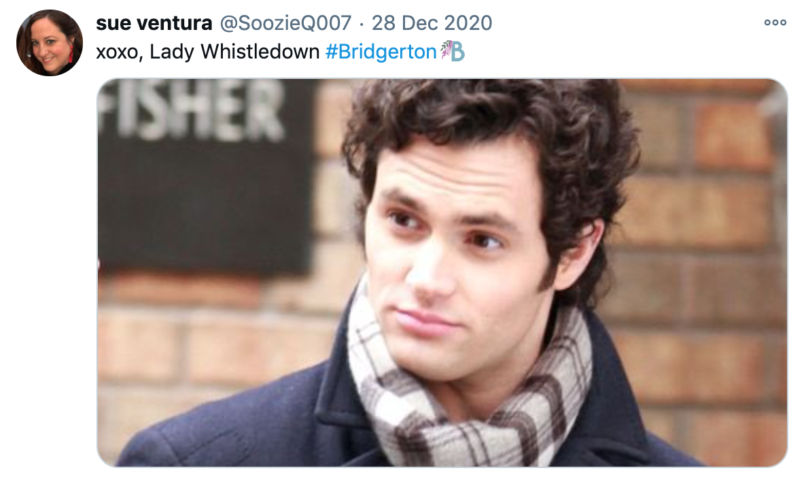 It comes from the makers of Grey's Anatomy and Scandal
Bridgerton is produced by Shonda Rhimes and her company Shondaland. Though it is rumoured to have taken her three years to finally debut, the show is currently in the Top 10 of all of Netflix's 76 countries — excluding Japan, for some reason.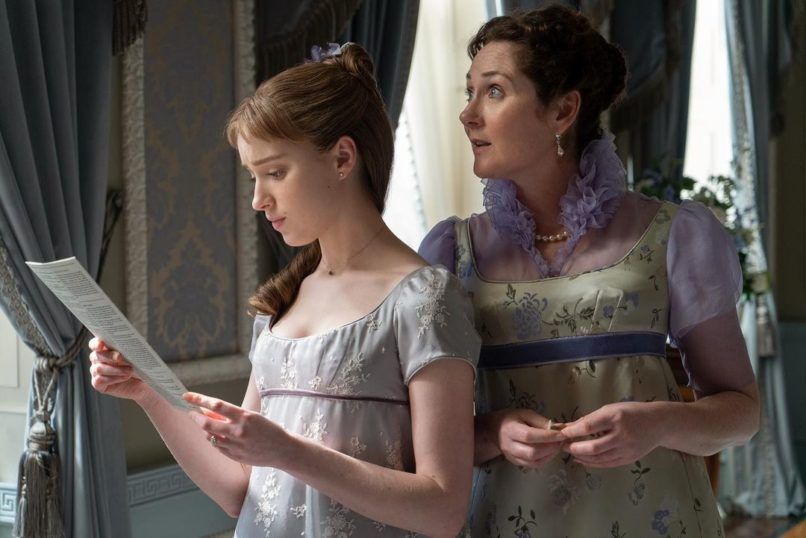 The music is phenomenal
If something peculiar caught your attention in the background of Bridgerton, it may have been the music. We're kind of obsessed with it, as both Ariana Grande's 'Thank u, next' or Billie Eilish's 'Bad Girl' feature on string quartets. Definitely a vibe. Bridgerton series cast –
Some have argued that its efforts are in vain, but we'll applaud efforts nonetheless. Bridgerton features a racially diverse cast throughout, even through to the leading characters.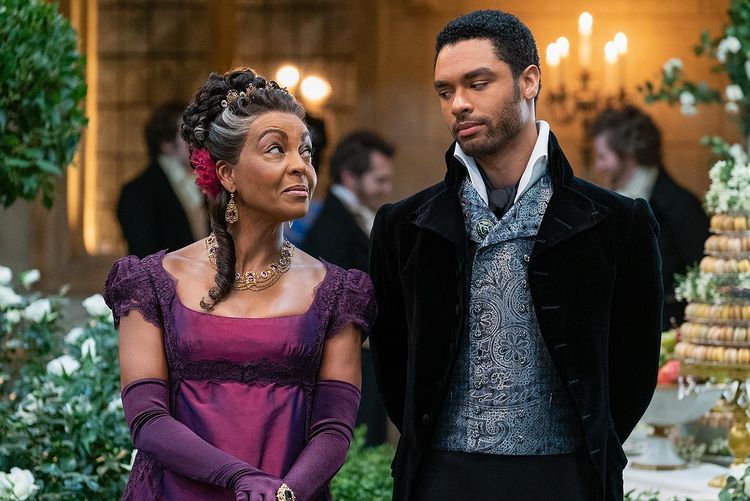 Julie Andrew's narrates it
The voice of all that is good, nostalgic, and honey-like, Julie Andrews is the voice of the anonymous Lady Whistledown. Is there anything more comforting? This author thinks not. Eloise Bridgerton alone
Possibly the character with the best one-liners, we adore Eloise Bridgerton for everything she is: a university-educated feminist, a courageous advocate for what she believes is right, and a sarcastic champion that loves to stray away from the mainstream.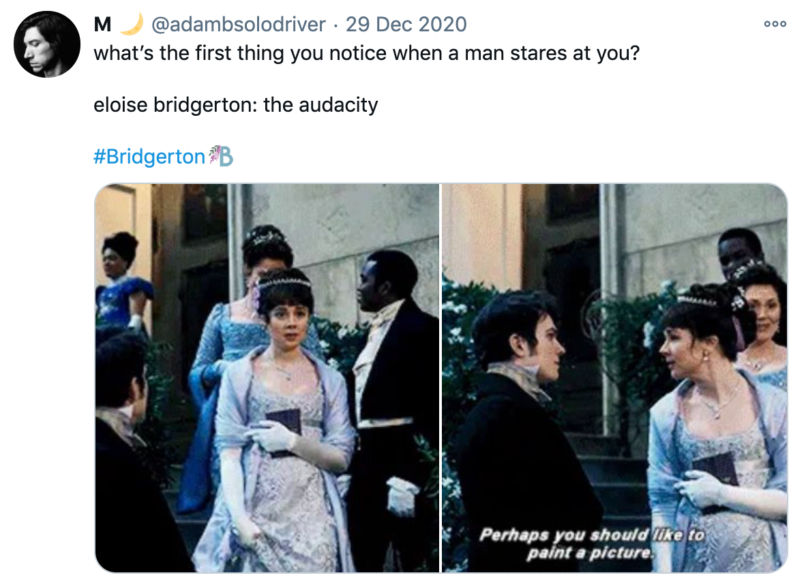 The men alone
Given that the show is centred around courting season and the young women's will to marry, it should come as no surprise that there are plenty of eligible and attractive bachelors present. There are entire threads on the Twittersphere surrounding Simon Basset, the leading male character, as well as the three Bridgerton sons. Jokes aside, the family dynamics are actually really cute, which is an angle we didn't expect but certainly like. The raunchy scenes
Enough said. The hair, makeup, and costumes
Historically accurate or not, each family on Bridgerton has its own style, and each character, in particular, portrays a further interpretation of its "family colours." The hair work alone is worth watching for, as well as the jewellery and hats. We too have started looking for elbow-length evening gloves on Lazada now.
(Men's costumes are also worth mentioning — Simon Basset has a fine repertoire of jackets).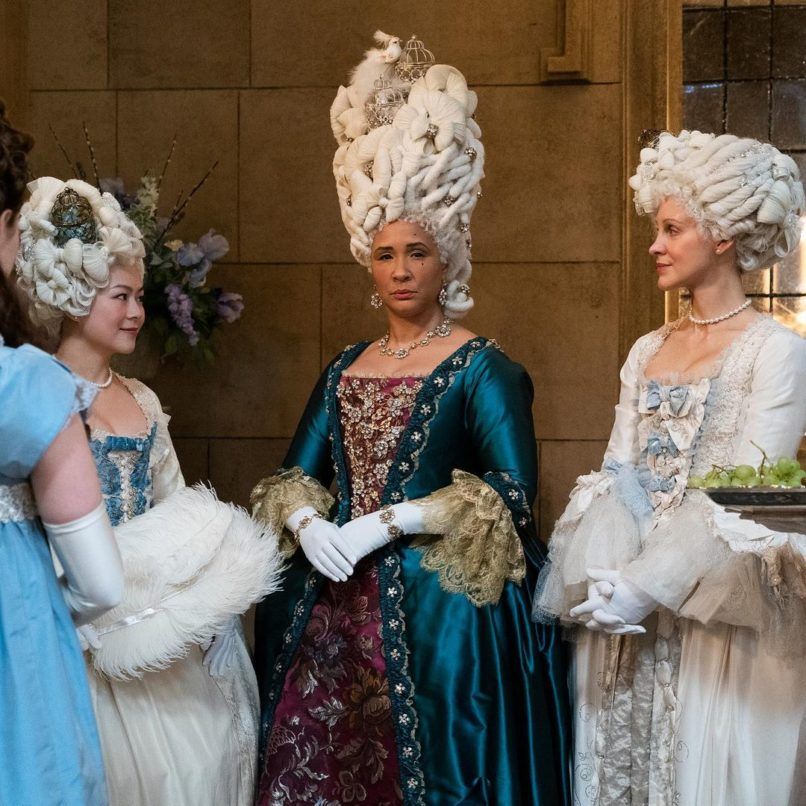 Bridgerton real story: It's based on a book series
Bridgerton is actually based on a series of novels by Julia Quinn. The entire show, thus far, is actually only based on the first book. While we wait for season 2 (it's been confirmed!), we've got some reading to do.
Hero and featured images: Courtesy @bridgertonnetflix/Instagram
This story first appeared on Lifestyle Asia Bangkok.