South Korean sweethearts IU and Lee Jong-Suk, whose dating rumours have always stirred quite the tabloid frenzy, have made their romance public. And, it is a perfect time indeed to take a stroll down memory lane and track IU and Lee's relationship history — from when they first met to their beautiful love declaration in 2022 and beyond.
IU and Lee's union is emblematic of a true fairytale romance. She is a K-pop sensation. He is a television heartthrob. And together they make for one of the most-loved celebrity couples in Korea.
Starting early in the industry, both IU and Lee debuted as 15-year-olds. While IU aka Lee Ji-eun, successfully created her own legacy as a Korean singer, Lee Jong-Suk continues to create magic on-screen as one of the most popular Korean actors.
Here's a close look at IU and Lee Jong-Suk's love story
The music show where it all started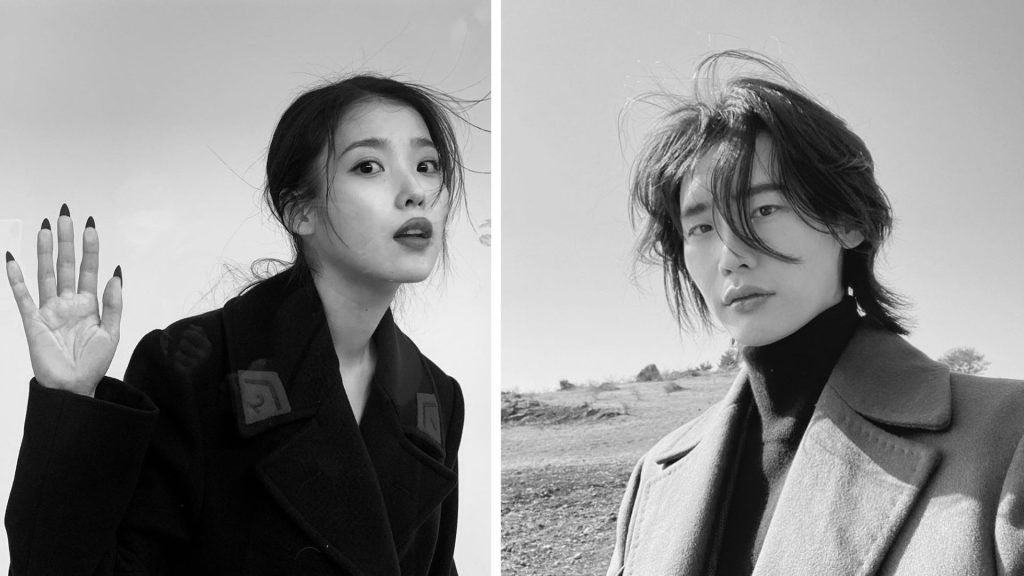 Although the two were announced as Dispatch's 2023 New Year's Couple, IU and Lee met over a decade back in August 2012. It was SBS' weekly music show, Inkigayo, that featured both Korean stars as MCs, and they hosted the show together from August to September of that year.
In his 1 January 2023 fan cafe letter, Lee mentioned that he first met IU when was in his mid-20s. But what he felt for the K-pop singer even then, was more than just "a fleeting love."
'Romance is a bonus book' for Lee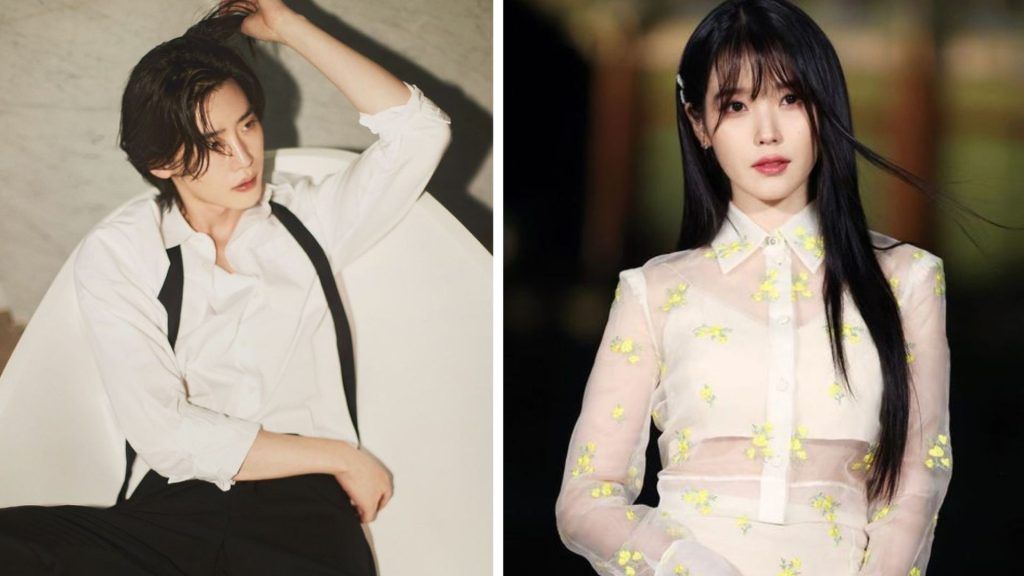 While the shift from co-stars to friends didn't take much time for IU and Lee, romance came in like a 'bonus book' exactly like the K-drama that Lee stars in.
In the fan cafe letter, Lee further shared that even though it all started as a friendship, a part of his heart always belonged to IU. "At the time, I was moving on with my life. However, there was always a part of my heart that belonged to her. It was strange, indeed. I think you would all understand it if I put it this way; She was like Kang Dan-I to me."
Initially, IU and Lee kept their interactions strictly professional during MCing for the SBS music show. However, the duo became the closest of friends after the end of their hosting stint in December 2012.
In an episode of the Korean variety show Hawsin, Lee mentioned that during the music show, the duo even had a few disagreements because of their costumes. However, once they completed their six-month term as Inkigayo MCs, he kept in touch with her and even cleared out the misunderstandings. "We talked about everything we have been holding back. Now, she's one of my few close friends," he said.
Also, during the course of their friendship, the duo made sure to show their adoration and support for each other.
In 2017, fans captured Lee in IU's Palette concert. Reportedly, the Decibel star headed straight to the Jamsil Indoor Stadium in Seoul after arriving from Japan that day, to support his friend.
In 2021, he posted a screenshot of IU's songs "My Sea" and "Epilogue" to promote her fifth studio album titled Lilac.
In 2022, when Elle Korea roped in Lee as their cover star for the February issue, the latter shared in one of their interviews that he listens to "Winter Sleep" by IU on repeat because he loves the lyrics of the song. Following this, Lee once again attended another of IU's concerts — The Golden Hour at the Seoul Olympic Stadium in September 2022.
In October 2022, IU took UAENA (IU's fans) by surprise when she attended the wedding of Lee's brother and gave a heartwarming performance on "Meaning Of You."
Lee dedicated his acceptance speech to IU
IU and Lee's relationship rumours became more prominent after his acceptance speech at the 2022 MBC Drama Awards. During the ceremony, Lee expressed his respect and gratitude for someone who he has "liked for a long time," after winning the Daesang Award for his role as Park Chang-Ho in Big Mouth on 30 December.
"After completing my military service, I had a lot of worries, fears and troubles plaguing me. But at that time there was someone who helped me find a good direction as a human being and to think positive thoughts. There's something I really wanted to tell that person using this opportunity. I want to tell that person that I'm thankful to them for always being so admirable, that I've liked them a lot for a very long time and that I respect and admire them greatly," he said.
Sharing his thoughts of becoming a better version of himself, Lee further added, "Seeing that person, I very often thought to myself, 'I should have lived a little more diligently before now,' or 'I should have become a better person. I spent a lot of time reflecting on my past. I'm going to work harder in the future to become a better person."
Consequently, fans and media flooded social media with speculations that Lee's special someone in his acceptance speech was none other than his girlfriend IU.
Their much-talked-about Christmas date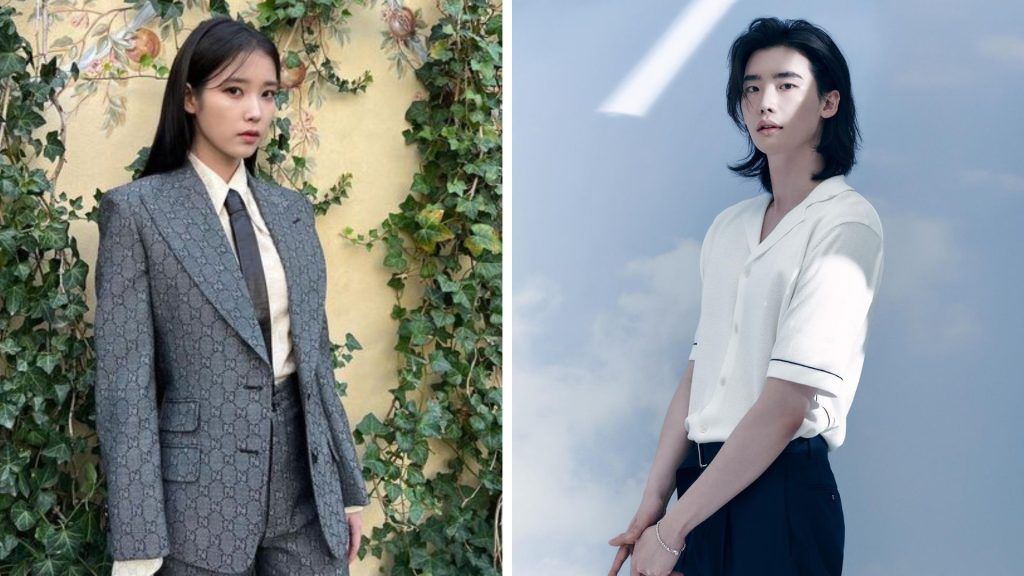 Amid dating rumours, the Big Mouth actor was seen enjoying a warm Christmas date with the Gucci ambassador in Nagoya, Japan, on 31 December 2022, as per the South Korean media outlet Dispatch.
The duo reportedly spent a quiet Christmas holiday for two nights and three days at the city's most luxurious hotel and resort, the Aman Nemu.
While Lee left for Osaka on the 20th for a fan meeting, IU boarded a plane to Nagoya on the 24th of that month.
Dispatch further claims that the trip was extremely personal for the duo. So much so that Lee arranged and booked the trip all by himself, without involving his manager.
It's official: IU and Lee Jong-Suk are together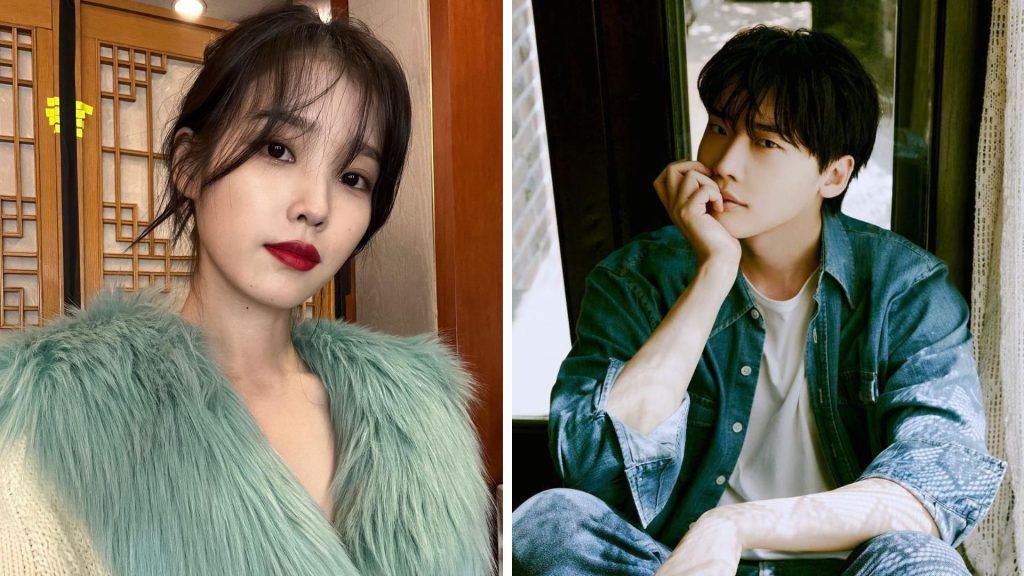 After announcing IU and Lee as their 2023 New Year couple on 31 December 2022, Dispatch went ahead and reported that IU and Lee have been in a relationship for four months.
Following this, the star couple's agencies released individual official statements confirming the dating news.
IU's agency EDAM Entertainment shared that "Lee Jong-Suk and IU have recently progressed from close colleagues into a relationship."
Consequently, Lee's agency High Zium Studio congratulated the new couple and urged their fans to "cheer them on so that they can continue their beautiful relationship."
Eventually, both IU and Lee shared their side of the love story by posting personal letters on their official fan cafes.
Lee introduced IU as his lover in his letter and said that the "Eight" singer makes "me want to become a better man."
Penning a heartfelt note to her fans (UAENA) about the year end and the sudden news revolving around her relationship with Lee, IU wrote, "Those of you who saw the article today will know, but I am in a relationship. I was very careful because I think UAENA would have been very surprised when you always worry about me and are curious about how I am, but… yes… this is what happened!"
IU also showered her love upon Lee for being a devoted partner and said that "He is a reliable and cute person who gives me sincere encouragement."
Hero and featured image: Courtesy IU/Lee Jong-Suk/Instagram
Frequently Asked Questions (FAQs)
Question: When did IU and Lee Jong-Suk get into a relationship?
Answer: As per their official fan cafe letters, IU and Lee Jong-Suk got into a relationship in 2022. Additionally, Lee also shared that IU has been his good friend since 2012. But he always knew a part of his heart belonged to IU.
Question: Who all has Lee Jong-Suk dated?
Answer: Before getting together with his current partner IU, Jong-Suk dated actor Park Shin-Hye and singer Bae Suzy.
Question: How did Lee Jong-Suk and IU meet?
Answer: IU and Lee met way back in August 2012 during SBS' weekly music show, 'Inkigayo'. The show featured both the Korean stars as MCs and they hosted the show together from August to September of that year.
Question: Did BTS' Jungkook date IU?
Answer: On several occasions, Jungkook has openly shared his love and respect for IU and even called her one of his favourite idols. However, the duo never dated.