Mismatched on Netflix releases on November 20. Prajakta Koli and Rohit Saraf share how it was a perfect 'match' to be cast together.
At a time when the Indian OTT landscape is experiencing a wave of hard-hitting series and movies, Mismatched is here to recreate the simple, sweet moments of life. The romantic comedy revolves around two youths—Dimple (Koli) and Rishi (Saraf), who, while at the onset seem like complete opposites, yet destined to fall in love.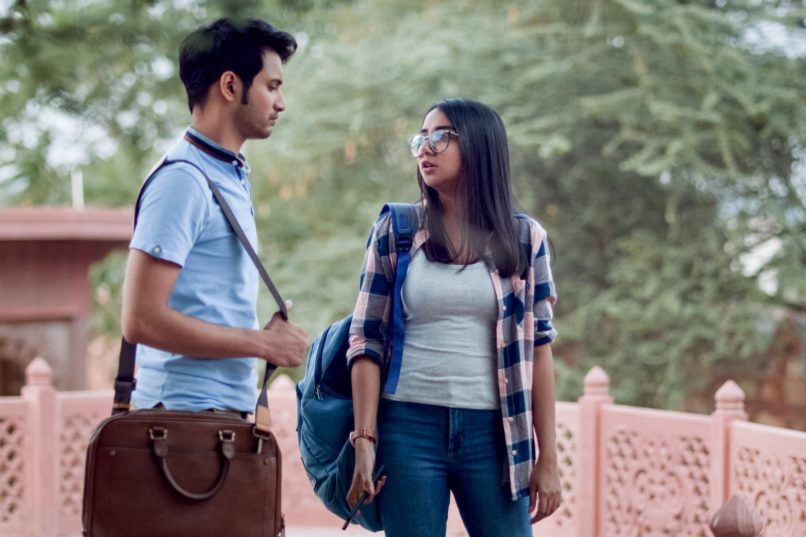 Saraf plays a romantic who is searching for his happily ever after, and Koli as Dimple dreams of being a tech-wizard. They meet while pursuing a course on app development, and though the two start off on the wrong note, become friends over time. The personal journeys are set against navigating an oddball bunch of friends, bullies, a snooty professor, and above all, each other. The two leads are backed by an ensemble cast that includes Rannvijay Singh and Vidya Malvade, among others.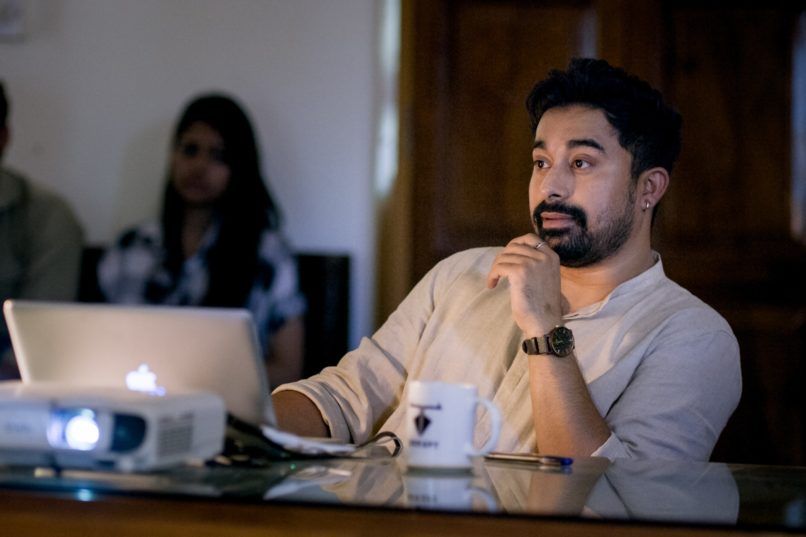 Koli, 27, who goes by the moniker MostlySane, is one of India's most influential YouTubers and Instagrammer, with over eight million followers across both platforms. Mismatched on Netflix is her first foray into the world of web series. Saraf, 23, has been a part of Hindi film industry for a while now, appearing in Dear Zindagi (2016), The Sky Is Pink (2019), and most recently, Ludo (2020).
Known for her humorous videos, Koli says she had received offers to star in productions previously, but Mismatched was the one that clicked with her. "Just the fact that these were very basic broken down emotions as is… and I'm a huge fan of romance and love rom-coms; I will watch the cheesiest movies… I really missed that content that gives you butterflies in your stomach!" she says. For Saraf, it was the diversity put forth by the rom-com genre, given the nature of content today. "There's content on relevant topics around the world, at the same time we're forgetting old-school romance. When was the last time you saw a series that just talks about hopeless romanticism? The script reminded me of serials like Remix, Dil Mil Gayye, Hip Hip Hurray…Mismatched is such a lighthearted show, all of us could really do with something like that right now."
He goes on to say that despite the cheerful vibe, Mismatched has a unique take on things, and all the 8-10 characters have individual graphs. "You'll be able to relate to their stories because these issues are real…relatability and nostalgia are what drew me closer to the show," he shares. Given their inclination towards the genre, it only made sense that both became good friends during the course of filming. "It was so cool! We had a lot of fun. I'm very glad I got to work with someone like Rohit. He's extremely humble, talented, and a great friend, and that made life very easy for me," says Koli. "One thing common between us is that for us, work comes first. She's very confident, and that is something I lack a lot of times," adds Saraf. "There were times when I felt under-confident, and even though it was her first time on a set, she gave me that confidence." As for their characters, while Koli identifies with Dimple in terms of knowing exactly what she wanted from life at age 17, for Saraf it's Rishi's hopeless romanticism that he connects with. From what they share (and is shown in the trailer), Mismatched is the ideal series to stream if a breezy, delightful watch is what you're looking for.
Mismatched is based on the New York Times bestseller When Dimple met Rishi by Sandhya Menon. The series is adapted by Gazal Dhaliwal along with her team Aarsh Vora and Sunayana Kumari.
All images: Courtesy Netflix