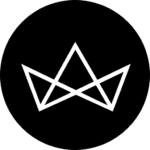 New to Malayalam cinema? Watch these Tovino Thomas movies and fall in love with Mollywood
One of the many reasons why regional cinema is gaining so much prominence amongst the audience is because of the amazing actors that work in these films. Malayalam cinema or Mollywood has amassed a huge fan following due to this very reason. Movies starring actors like Mammootty, Mohanlal, Navin Pauly, and Tovino Thomas have helped Mollywood become one of the most flourishing industries in today's time.
While megastars like Mammootty and Mohanlal have created cinema that is par excellence, the younger lot is also creating history with their work. Take Tovino Thomas for instance. His recently released film titled 2018 has emerged as the highest-grossing Malayalam film of all times. The film, which is based on Kerela floods, has even managed to surpass the box office record of Mohanlal's 2016 action-thriller titled Pulimurugan. The film has collected USD 2.06 million approx. (INR 170 crore) worldwide in its four-week run in the theatres.
Interestingly, Tovino Thomas starrer movies often keep creating headlines. His 2021 released Netflix film titled Minnal Murali also created a significant impact on the audience. The film was praised for its writing, direction, action sequences, VFX, soundtrack and stellar cast performances, particularly that of Tovino Thomas.
Ever since his debut in 2012 with the film Prabhuvinte Makkal, Tovino Thomas has been a part of several movies that have helped people take note of Malayali films. Over the years, he has managed to establish himself as a versatile actor, known for his intense and charismatic performances. He has portrayed a wide range of characters in various genres, including action, drama, romance, and thriller. Some of his notable films include Guppy (2016), Godha (2017), Mayaanadhi (2017), Theevandi (2018), and Kilometres and Kilometres (2020). If you wish to be introduced to good Malayali films, watching Tovino Thomas starrer movies is a good start. Here are a few films to help you choose from.
Watch these Tovino Thomas movies to get a taste of that Malayali magic
These Tovino Thomas movies showcase his versatility as an actor and provide a mix of genres, including political thrillers, dramas, crime mysteries, comedies, and superhero films. Enjoy exploring these captivating performances by the star.
Jump To / Table of Contents
Hero & Feature Image: Courtesy Tovino Thomas/Instagram