Naxalbari on Zee5 releases on November 28. Here's what you need to know about the real story behind this Rajeev Khandelwal-starrer.
Director Partho Mitra, whose work includes popular Indian television shows like Bade Acche Lagte Hain, Kasamh Se and Itna Karo Na Mujhe Pyaar, is out with his web series, Naxalbari. Starring Rajeev Khandelwal, Amir Ali, Tina Dutta, Satyadeep Mishra, and Sreejita Dey, it is a crime thriller series that explores Naxalism and its impact on the people fighting it. The storyline revolves around a Special Task Force (STF) agent who is on a secret mission to uncover the truth about the wrongs occurring in his village, Gadchiroli.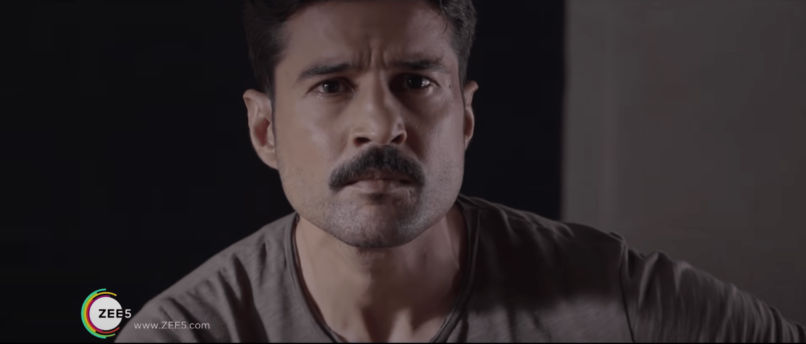 Khandelwal, an STF agent, is on a mission to understand what the Naxals, led by Mishra, are involved in. As he comes across several clues crafted by the Naxals, he gets into its depth to understand their issues. Soon he realises that the Maoist groups are angry because an affluent company, FICA, decides to build a huge mining plant on their land. While he continues with his duties, he starts going through a dark time and getting dreadful dreams. What terrifies him the most is seeing his parents hanging dead in one of the dreams.
The series then explores whether he will take a back seat, or if he will fight the wrong happening in his own village.
The real story of Naxalbari on Zee5
While the series is based in Maharashtra, originally the movement began in the 196os in Naxalbari, a village in West Bengal. The Naxalite-Maoist movement was sparked in 1967 when the police opened fire at the poor who were demanding their right to crops and killing nine adults and two children. Started by local tribals of the area and few radical communist leaders of the state, it was headed by Charu Majumdar and Kanu Sanyal. Soon, it expanded into a full-fledged political party, the Communist Party of India in 1969. It wasn't long before the movement spread to different parts of the country, to states like Odisha, Jharkhand, Andhra Pradesh, Bihar, Chhattisgarh. The core of the movement is to represent the poorest and most socially marginalised sections of society and to adhere to the Maoist doctrine of sustained peasant-led revolution. For over 50 years now, they have waged guerrilla warfare against the likes of landlords, businesspersons, politicians, and security forces, and they have disrupted infrastructure by damaging transportation, communication, and power lines. In the process, they often have been able to establish bases of operation in remote forested areas. They have often managed to govern certain areas over which they gained control, however, their methods of governing have always been in question.
ALSO READ: The real story of Aashram series on MX Player
Watch the trailer of Naxalbari series –
All images: Courtesy Zee5