What started as childhood collectibles may have turned into neo-blue chips. Today, classic Pokémon cards are not just collector's items but investments as well.
If you are a kid of the 90s, you'll likely remember that children across the globe had a singular domestic obsession: Collecting Pokémon cards. They'd infiltrated classrooms, had kids glued to their television sets every evening, and were easily the social currency of its time. Turns out they still hold value today, only much more than you'd imagine. Because Pokémon is the highest-grossing media franchise of all time at an estimated US$92 billion. To put that into perspective, it's bigger than Star Wars, Disney's Marvel, Harry Potter, and even Mickey Mouse. And with that, the cards get a certain heft as well.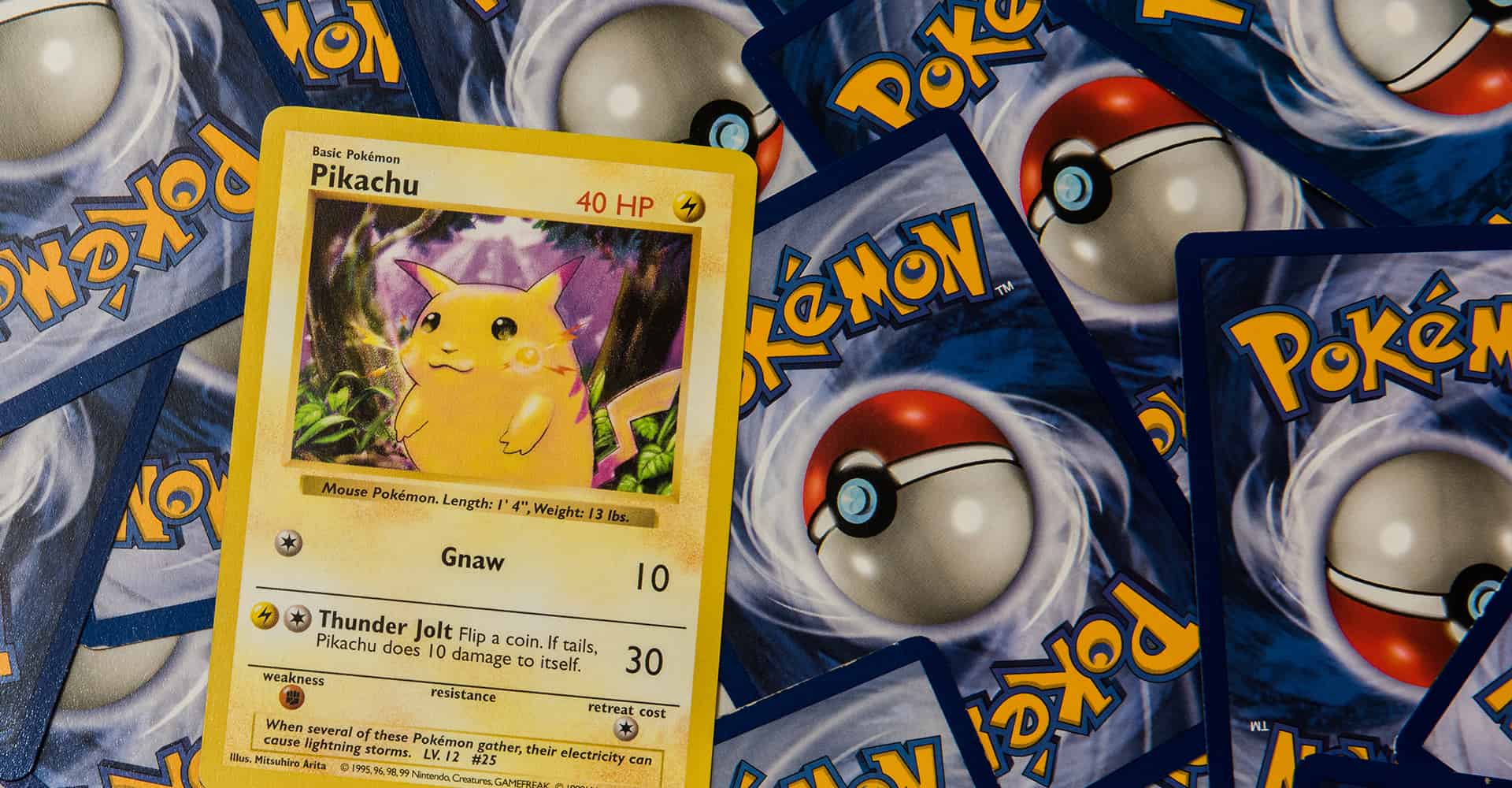 What's the hype about Pokémon cards?
But there are two major reasons why Pokémon cards are suddenly sparking investor interest. First, there's been a recent boom in sports cards trading, highlighting their nostalgic value and rarity in today's time. It started last August, when New Orleans Pelicans rookie, Zion Williamson signed a multi-year trading card deal with Panini America. This sparked the major hype for baseball cards and their vintage editions. This trend then carried to the NFL and then FIFA. Second, 2022 marks 25 years of Ash and Pikachu, making Pokémon's biggest merchandise, their trading cards, a major collector's item and monetary asset. The manufacturing of the more valued trading cards had a glorious yet limited run from 1999-2003. Which means that there are only so many mint condition cards left in the world today, fueling the fire and hype even more.
Big social media stars have also bet a few chips on this. About a month ago, YouTuber Logan Paul spent US$200,000 (Rs 1.4 crore) on a Booster Pack which comprises of 36 packs of cards. While the rapper Logic reportedly spent £173,000 (Rs 1.6 crore) on a rare Charizard card in early October. Justin Bieber offered 'Pawn Stars Gary', the King of Pokémon, up to US$400,000 (Rs 2.9 crore) for a similar Charizard card back in 2019. That's the equivalent of Rolls-Royce Phantom in the US.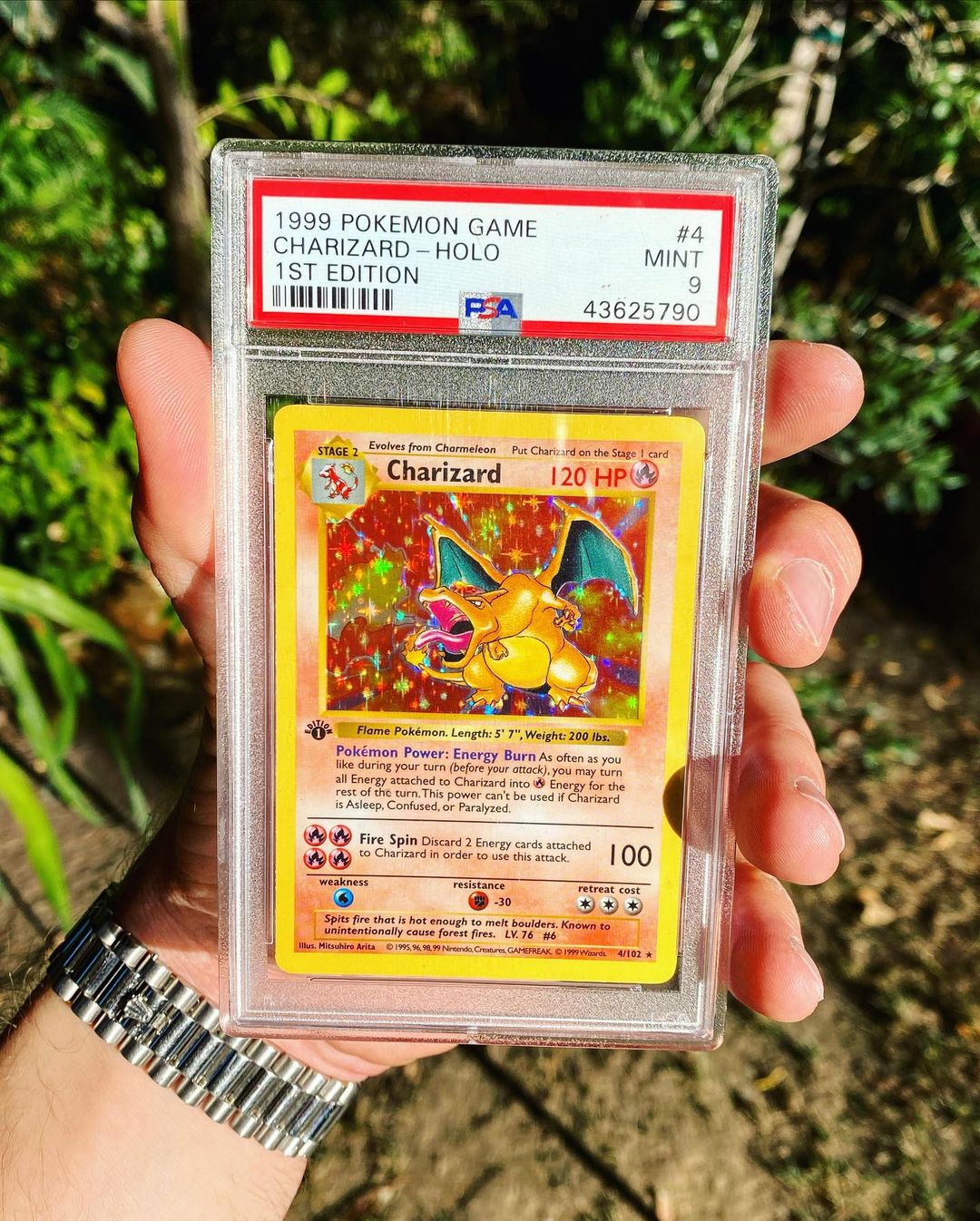 What's the value of Pokémon trading cards today?
The First Edition Base Set, PSA 10, Charizard holographic card can fetch between US$25,000 and US$200,000 (Rs, 18 lakh to Rs 1.4 crore) depending on the season, and is considered the holy grail of Pokémon trading cards. It is estimated that there are only a 1000 of its kind.
Let me break it down. There are two main grading services: PSA (Professional Sports Authenticator grading services) and BGS (Beckett Grading Services). Pokemon launched the 'First Edition Base Set' in English in 1999 that came with a tiny sticker to verify that. It was followed by a second release which did not have the sticker, still highly valuable. Third, the Base Set that came with a shadowed graphic print, which somehow killed its appeal, making it the least valuable out of the three — on a sunny day, these cards can be valued, starting US$5,000 (Rs 3.7 lakh). However, authenticity, quality, condition, and rarity of the card are the driving factors when determining their value. Where does one trade these Pokémon cards?
Before one looks to invest in these trading cards, it's important to gain some knowledge. It's a true rabbit-hole, and since there's big money at stake here, you need to identify genuine traders and markets. To help you get up to speed with the details, you could check out UnlistedLeaf and LeonHart, two of the best Pokémon card trading YouTube channels. The best thing to do is to deep dive and identify these auctions and buy 'Booster Packs', they come as 36 packs of cards.
All images: Courtesy Getty Images, Logan Paul/Instagram & Leonhart/Instagram