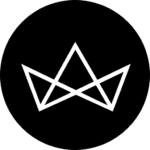 From 'The Mandalorian' to 'Prison Break': 15 highest-rated Disney+Hotstar series on IMDb
Streaming platforms have revolutionized the way we consume content, allowing us to watch our favorite movies and TV shows anytime, anywhere. With the rise of platforms like Netflix, Amazon Prime, and Hulu, traditional cable TV has become a thing of the past. Now, viewers have more options than ever before, with a vast library of content to choose from at their fingertips. One such platform making a significant impact in Asia is Disney+Hotstar, a joint venture between Disney and Star India that offers a wide range of content, from popular Disney movies and TV shows to local language programming in Asian countries.
With its diverse selection of content and increasing presence in the region, Disney+Hotstar is quickly becoming the go-to platform for viewers in Asia.
View this post on Instagram
Disney+Hotstar's online library is quite impressive and includes highly-rated series on IMDb like The Mandalorian and Prison Break. Contrary to the popular perception about Disney shows being for children, this streaming platform offers all sorts of genres under one roof. Not to mention, if you're in the mood to relish nostalgic Disney shows and films, they are also available to stream on Disney+Hotstar.
So, to help you shortlist the best Disney+Hotstar series to put on your watchlist, we have compiled a list of the highest-rated shows on the platform, according to IMDb. Check them out.
15 best and highest-rated Disney+ Hotstar series on IMDb
Jump To / Table of Contents
Frequently Asked Questions (FAQs)
Question: Which are the best series on Disney+ Hotstar?
Answer: Some of the best series on Disney+Hotstar include Cosmos: Possible Worlds, The Mandalorian, Loki and Only Murders In The Building.
Question: Which show is the most-viewed on Disney+ Hotstar?
Answer: As of March 2023, Rudra: The Edge of Darkness is the most-watched series on Disney+ Hotstar.
Question: Why aren't the Spider-Man movies on Disney+Hotstar?
Answer: As Sony holds the rights to all Spider-Man projects, they aren't available on Disney+ right now.
Question: Which K-dramas are available on Disney+Hotstar?
Answer: K-Dramas such as Snowdrop, Rain or Shine, Big Mouth, Soundtrack #1, When the Weather is Nice and others are available on Disney+Hotstar.