Renowned filmmaker Anurag Kashyap first captivated global audiences 11 years ago with his critically acclaimed masterpiece, Gangs of Wasseypur, which made its mark at the Cannes Film Festival during the Directors' Fortnight. The film's extensive runtime of five hours and 20 minutes didn't deter viewers but rather propelled Kashyap to the esteemed status of an auteur. This year, he returned to the illustrious festival with Kennedy, a gripping crime drama featuring Rahul Bhat and Sunny Leone in leading roles. Kennedy was showcased in the Midnight Screenings section of the 76th Cannes Film Festival and garnered a notable response, including a seven-minute standing ovation. Videos captured after the screening revealed a visibly moved Sunny Leone and Rahul Bhat, their emotions on display.
For Sunny Leone, this milestone holds particular significance, as she has continuously reinvented herself since her initial rise to fame. Kennedy stands in stark contrast to her earlier projects such as her 2012 Bollywood debut, Jism 2, and her participation in the popular Indian reality television series Bigg Boss in 2011.
During an exclusive interview with Lifestyle Asia India, the actress reflects on her experiences while filming Anurag Kashyap's crime drama and explores the intricate layers of her character, Charlie.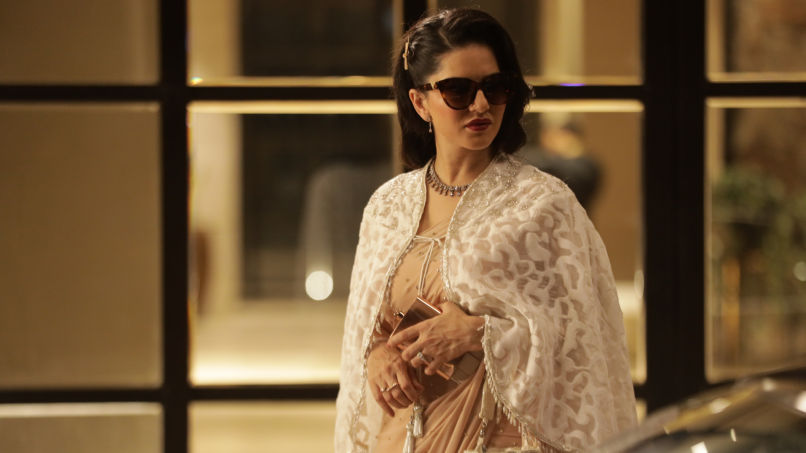 What attracted you to the role in Kennedy? How did you prepare for your character, and what challenges did you face while bringing it to life?
What attracted me to the role in Kennedy was that it was very different from some characters I have played before. There were a couple of characteristics that Anurag Sir gave me regarding Charlie that were a little intimidating at first, but I needed to get out of my shell and be able to do what the character needed.
Anurag Kashyap mentioned that Kennedy is a deeply personal crime/police drama. Could you tell us more about the emotional journey your character goes through and how you connected with it on a personal level?
My character Charlie is someone who is caught in two different worlds- the world that she wants to be in and the one she is caught up in. A lot of people in life go through this, maybe not on this level but we all go through what we want and what's actually in front of us.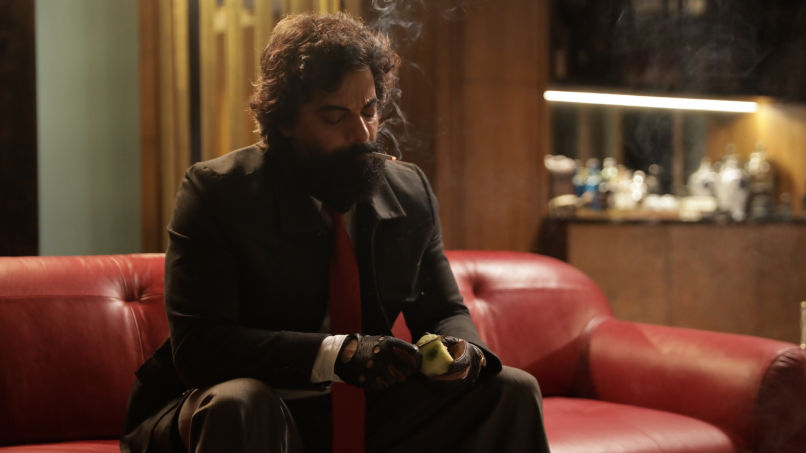 As Kennedy marks Anurag Kashyap's first narrative feature to make the official selection at Cannes, what significance does this achievement hold for you and the entire team?
The significance of this process is beyond amazing. Anurag Sir has worked so hard to make this film, have it screened, and be selected. The entire process was difficult, and for me to be on such an esteemed platform is a dream come true. It's a big achievement for me and my entire team. Most of my team members have been with me for many years and the fact that we have a film that's going to be on such a prestigious platform is beyond what words can express.
Could you share any memorable moments or experiences you had while working on the set of Kennedy? Were there any particular scenes or situations that stood out to you?
Some of my most memorable moments in the film were definitely playing Charlie and getting to know Anurag Sir. I've worked with him for the first time and it was amazing to work with somebody who is so great, listen to his advice, and understand how he processes the characters, and what he wants. That entire experience is what left me speechless.
Watch the teaser of Kennedy below:
Anurag Kashyap mentioned being inspired by crime writing and cinema of the past. How do you think Kennedy stands out within the crime genre, and what unique elements do you believe it brings to the table?
The things that I have known since the past few years as an audience is that we love the idea of watching something that has multi-layered characters, really diving deep, and having a story that is extremely compelling and interesting to watch. That's what makes Kennedy really stand out, and when people watch it, they get hooked, just like they get hooked to most of Anurag sir's amazing stories.