Between soaring equity markets and the booming popularity of cryptocurrency and NFTs, it's been a profitable set of months for multibillionaires across the world, despite the pandemic. Here's a list of the richest people in the world.
For an invitation to this exclusive club, you'd need a net worth that goes into several billion. About USD 16.5 billion (INR 1,36,239 crore approx.) will jet you straight to the top 100 with the likes of Indian industrialist Shiv Nadar (number 50), who's worth USD $25.6 billion (INR 2,11,385 crores) and Facebook CEO Mark Zuckerberg (number 19) who has USD 63 billion (INR 5,20,206 crores) to his name.
That said, when it comes to the crème-de-la-crème of the richest people in the world, nothing less than USD 81.1 billion (INR 6,69,731 crore), currently the net worth of Indian business magnate Mukesh Ambani, will do. Tapping into a diverse set of avenues, from technology to fashion, these top 10 multibillionaires have stayed firm on Bloomberg's billionaire index, which gets updated at the end of every trading day in New York.
(All USD conversions are done at the time of writing)
The top 10 richest people in the world, as of February 2023
1. Elon Musk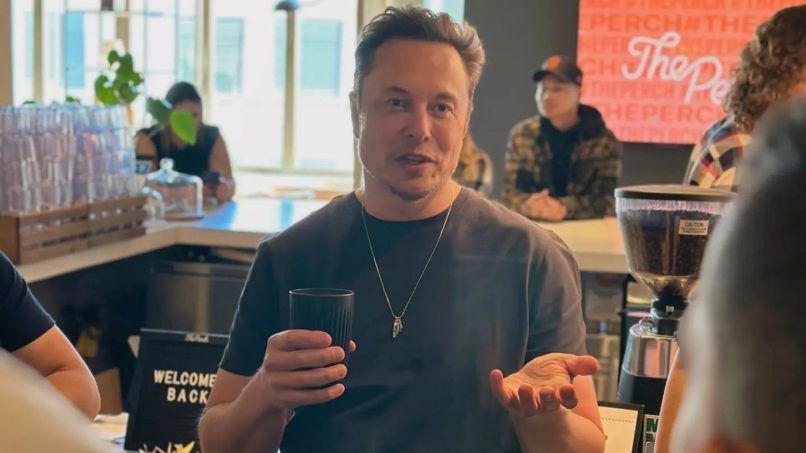 Elon Musk has several feathers in his cap. He co-founded the electronic-payment firm PayPal and helmed SpaceX, which launched vehicles and spacecraft. However, he's most known for being one of the first investors of the electric car manufacturer Tesla, of which he is now the CEO. Later, SpaceX received a fresh round of funding, which put its value at USD 74 billion (INR 5,50,948 crore) in January 2022. That aside, all of his ventures collectively have given Musk a net worth of USD 187 billion (INR 15,44,638 crores approx.).
Image: Courtesy Elon Musk/Instagram
2. Bernard Arnault & family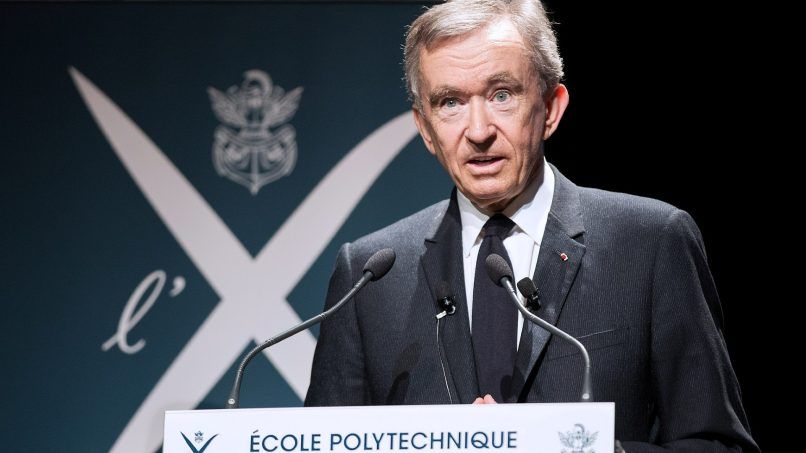 Arnault began his career working for his father's manufacturing company. In the next few years, he'd managed to tap into the real estate and textile markets. Soon he was named the chief executive of LVMH Moët Hennessy, a luxury goods company, and took stock of his assets, which included Christian Dior and Le Bon Marche. In the next few years, he acquired several assets in the drinks market as well as brands like Givenchy, Marc Jacobs, Sephora, Fendi, Donna Karen, Bulgari, Tiffany, and more. Today he looks over all of these luxury giants, including Louis Vuitton. Besides this, he's invested in Netflix, amongst other ventures. This sums up his net worth – quite close to that of Musk – at USD 185 billion (INR 15,28,118 crores approx.)
Image: Courtesy Wikimedia Commons
3. Jeff Bezos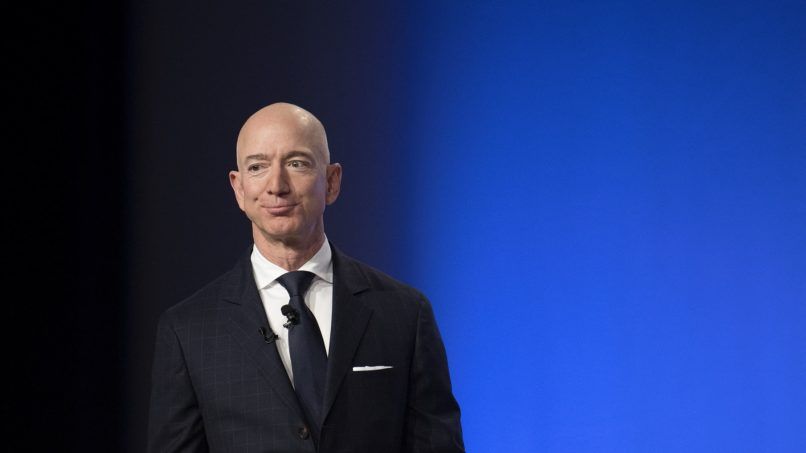 The founder, former CEO, and current executive chairman of Amazon is credited for the massive success of the e-commerce giant. The company that started off by calling a one-bedroom apartment in New York its main office, grew to revenue of a whopping USD 386 billion in 2020 (INR 28,73,731 crore). Naturally, the man at the top had to make it to the list. As of now, his net worth is USD 117 billion (INR 9,66,519 crores approx.).
Image: Courtesy Jim Watson/AFP
4. Bill Gates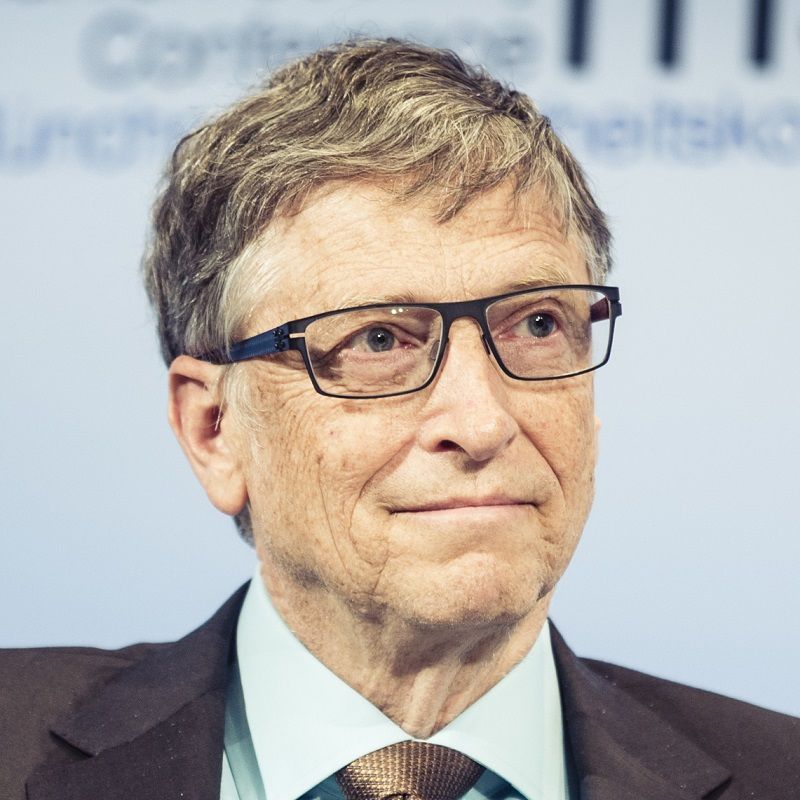 Fourth on the list of the richest people in the world is the co-founder and former CEO of the world's largest personal computer software company Microsoft. Since stepping down from the board in 2020, he's been investing in zero-carbon energy and spending time on philanthropic activities. From 1994 to 2018, Bill and Melinda Gates gave their foundation over USD 36 billion (INR 2,68,016 crore) to fight inequity, poverty, and disease around the world. Today, his wealth stands at USD 114 billion (INR 9,41,674 crores).
Image: Courtesy Kuhlmann/MSC/Wikimedia Commons
5. Warren Buffett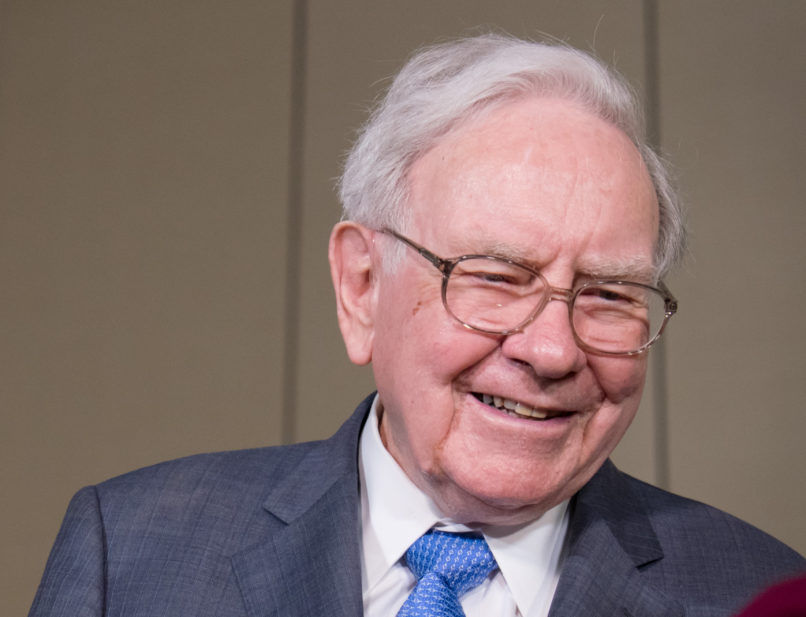 The man whose investment picks and advice are followed closely by the investment community, Buffet is known as the Oracle of Omaha. The son of a US congressman, he first bought a stock at the age of 11 and filed taxes at 14. The incredibly successful investor is the face of Berkshire Hathaway, a multinational conglomerate that owns over 60 companies, including Dairy Queen and Duracell. He's given away over USD 45 billion (INR 3,35,038 crore) to charity, most of it to the Gates Foundation and has pledged to give away 99 percent of his wealth over his lifetime. At the moment, that amount stands at USD 106 billion (INR 8,75,591 crores approx.).
Image: Courtesy Shutterstock
6. Larry Ellison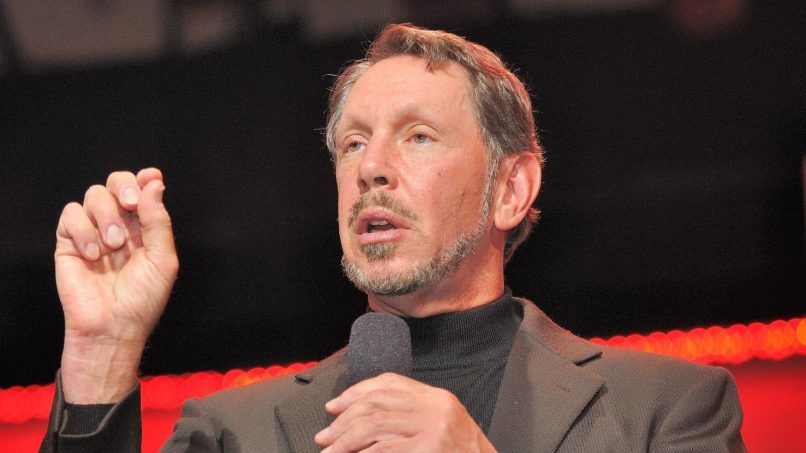 The former chairman, CTO and co-founder of technology giant Oracle, Larry Ellison boasts of a wealth nearing USD 102 billion (INR 8,42,550 crore approx.) and is sixth on the list of richest people in the people. Ellison gave up the role of Oracle's CEO and moved permanently to the Hawaiian island Lanai in 2020 after having bought it for USD 300 million (INR 2,448 crore approx.). Ellison was also on the board of Tesla from December 2018 to August 2022. Though he's no longer on the board, he still owns about 15 million shares in Tesla.
Image: Courtesy Oracle Corporate Communications, CC BY 2.0, via Wikimedia Commons
7. Steve Ballmer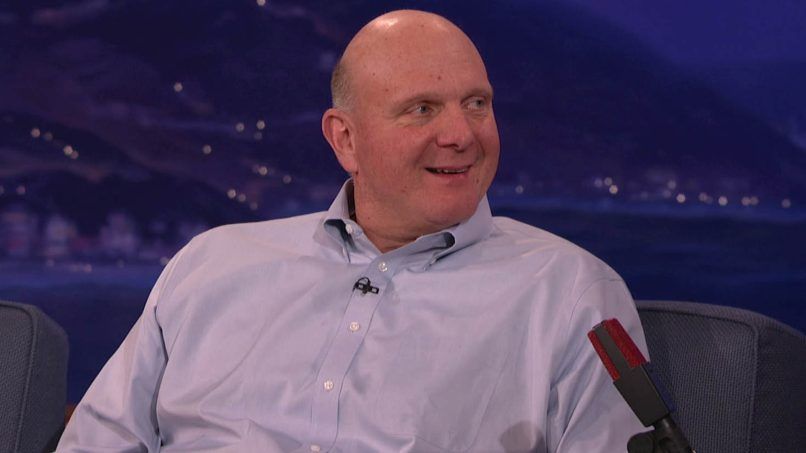 Seventh on this list is the former CEO of multinational technology giant Microsoft. He is currently the owner of Los Angeles Clippers of the National Basketball Association (NBA) which he bought for USD 2 billion (INR 16,520 approx.) just after he retired from Microsoft. Since then he has been working on philanthropic initiatives. At the moment, his wealth stands at USD 89.4 billion (INR 7,38,488 crore approx.).
8. Larry Page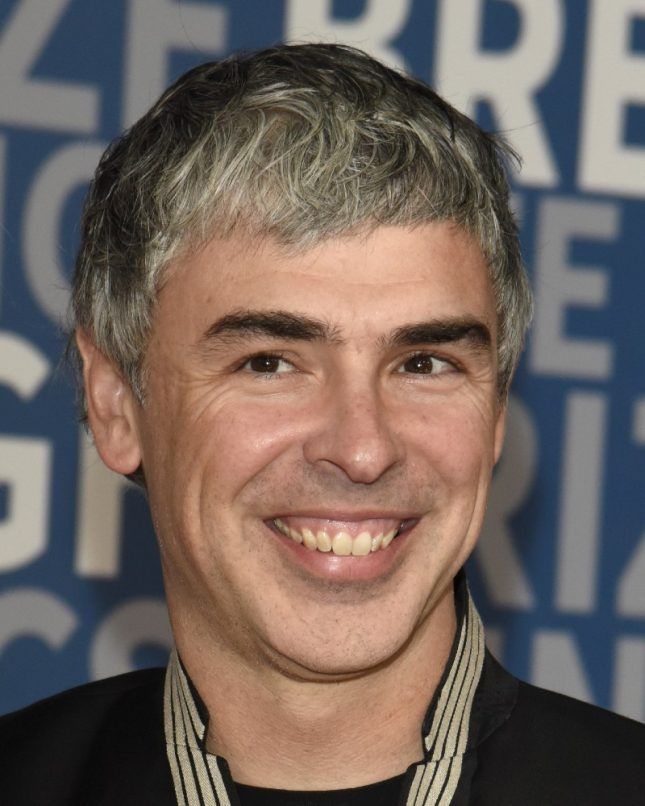 American entrepreneur and computer scientist Larry Page is known for being the co-founder of the search engine Google. What started as an idea from the four walls of a dormitory room has now become the most popular website on the internet. He stepped down as the CEO of Alphabet, the parent company of Google, in 2019 but continues to be a board member who's intimately involved in its workings. He stands at USD 84.7 billion (INR 6,99,664 crore approx.) at the moment and has invested in startups like Kitty Hawk and Opener.
Image: Courtesy IMDb
9. Carlos Slim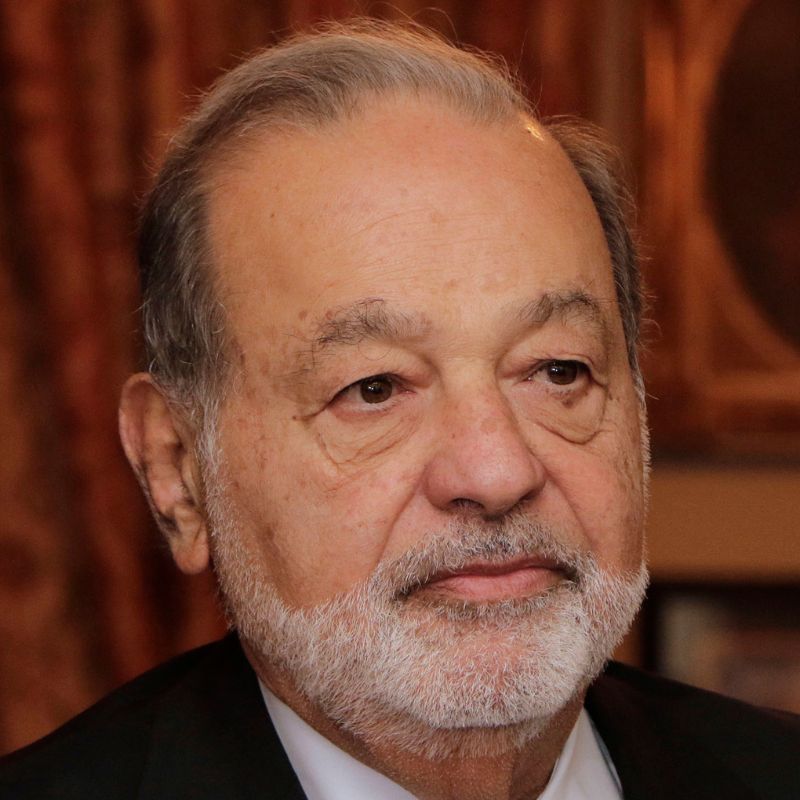 Owner of Latin America's biggest telecom firm along with his family, Carlos Slim Helu is at number nine on Bloomberg's Billionaire Index. With a few foreign telecom firms in tow, Slim bought a stake in Mexico's Telmex in 1990 which is now a part of his company, América Móvil. What makes him rank? Slim and his family hold a 79 percent stake in Mexican global conglomerate company Grupo Carso. It accounts for over 8 percent of his fortune. At the moment, his wealth stands at USD 83.2 billion (INR 68,7,377 crore approx.)
Hero and feature image: Courtesy Wikimedia Commons
10. Mukesh Ambani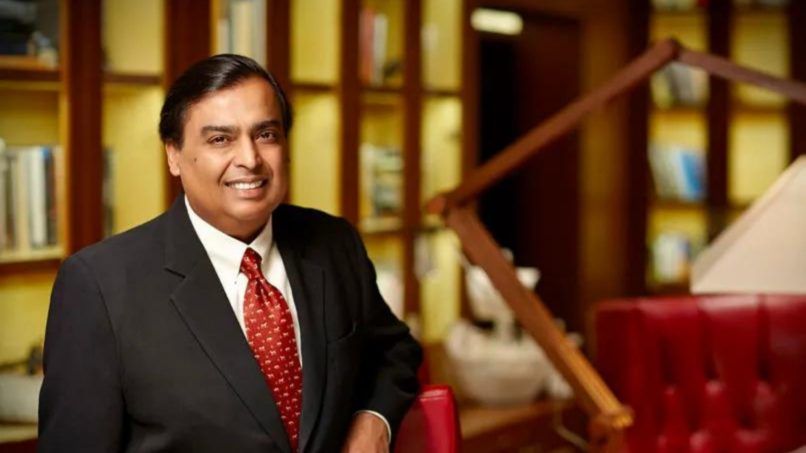 Billionaire Mukesh Ambani comes in at number 10 on this list. The business mogul is also the chairman and managing director of Reliance Industries Limited and built telecommunications and e-commerce platform Jio. His latest venture is the Jio Financial Services which is touted to become the fifth-largest financial company in India in the next few years.
Ambani went from being a gas-station attendant to joining his family business, where he diversified into several industries before being named one of the most-respected business leaders in the world by PricewaterhouseCoopers. He's also credited with helming the globe's largest start-up petroleum refinery. He's also invested in several start ups, including concierge service Dunzo and furniture retailer Urban Ladder. All of his ventures have given him a net worth of USD 81.1 billion (INR 6,70,027 crore approx.)
Note: This list has been updated as per the Bloomberg Billionaires Index.