From Japan to India and Italy to America, it's the love for distinct flavours that keeps us akin. But the art of cooking is intricate – it's all about coming up with something that soothes the taste buds and soul alike – something a few chefs around the world have nailed. To feed the endless appetite of foodies, we have rounded up 15 of the world's most famous chefs and their signature dishes that are worth a shot in 2021.
Masaharu Morimoto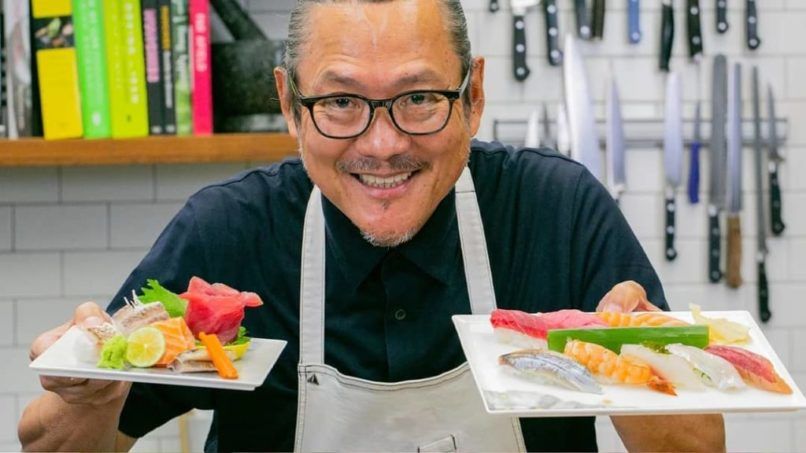 Mastering a cuisine is an ambitious task, but when you dare to combine it with another form, it takes more than just skill to be a winner. Masaharu Morimoto – also known as the Iron Chef – wins with the flavours and presentation of his Japanese fusion food.
Morimoto, who earned a Michelin star in 2008, bridged the gap between America and native Japan with his creations that combine two palates in an impressively balanced form. While the 65-year-old's résumé has big portions of baseball, sushi, ramen and wasabi on it, the signature dish spot is reserved for Buri Bop.
Inspired by a traditional Korean dish – Bibimbap – Buri Bop gets the sushi chef's raw fish spin with yellowtail. This Japanese kick is supported by an egg yolk, rice, marinated spinach and fennel head ferns, some pickled daikon and carrots, yuzu pepper, garlic-soy jus and shredded nori. In a steaming hot pot, Morimoto puts them all together to create the Asian delight, which is considered his finest creation so far.
Restaurants:
Momosan in Wynwood, New York, Seattle and Waikiki
Morimoto in Las Vegas, Philadelphia, Maui, Napa, Disney Springs, Waikiki, Mexico City and Doha 
Wasabi in Mumbai
Atelier Morimoto XEX in Tokyo
Sample Dishes: 
Buri Bop
Bell Pepper Sushi
Tuna Pizza
Contact: https://ironchefmorimoto.com/contact/
Social Handles:
Sabrina Ghayour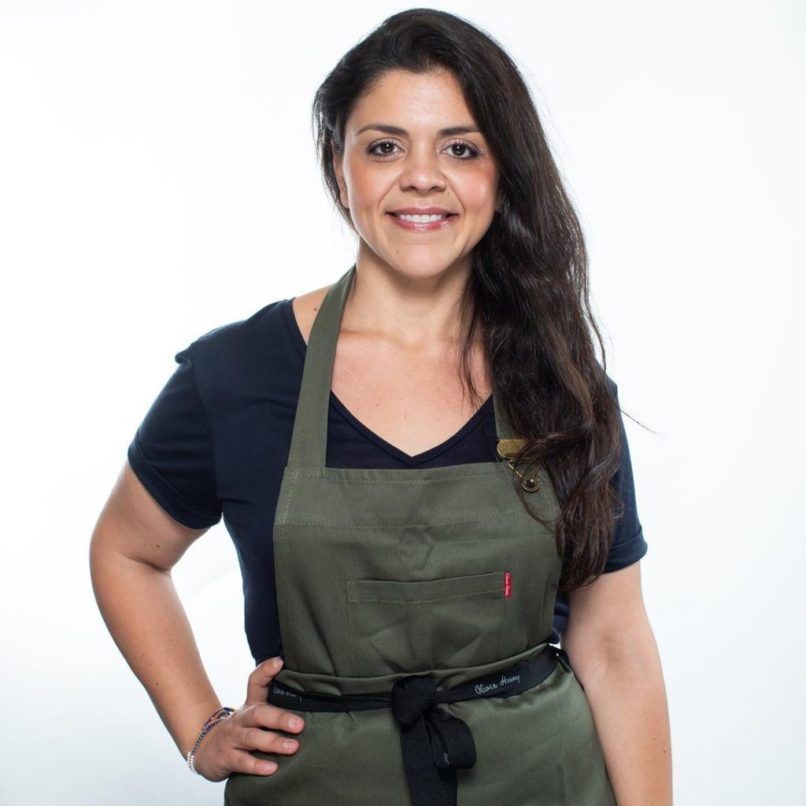 A household name in the Middle East, Sabrina Ghayour is a British-Iranian chef and author who penned an array of food books, the most popular one being Persiana. The self-taught culinary artist has created recipes inspired by the Middle Eastern flavours and used their distinct ingredients to create something authentic.
One of Ghayour's most impressive dishes so far is lamb and sour cherry meatballs. In this Iranian wonder, sweetened sour cherries meet a dense tomato sauce and act as a base for smooth lamb meatballs.
Given her experience of working with airlines, private member clubs, supermarkets, food retailers, restaurants, and more, the chef offers her expertise on developing businesses, preparing and designing menus, and private 'tasting' tours, among many other requirements.
Restaurants: NA
Sample Dishes:
Spiced Lamb Chops
Tepsi Kabap with Spinach Yoghurt
Tamarind Honey Prawns
Contact: https://www.sabrinaghayour.com/consultancy
Social Handles:
Massimo Bottura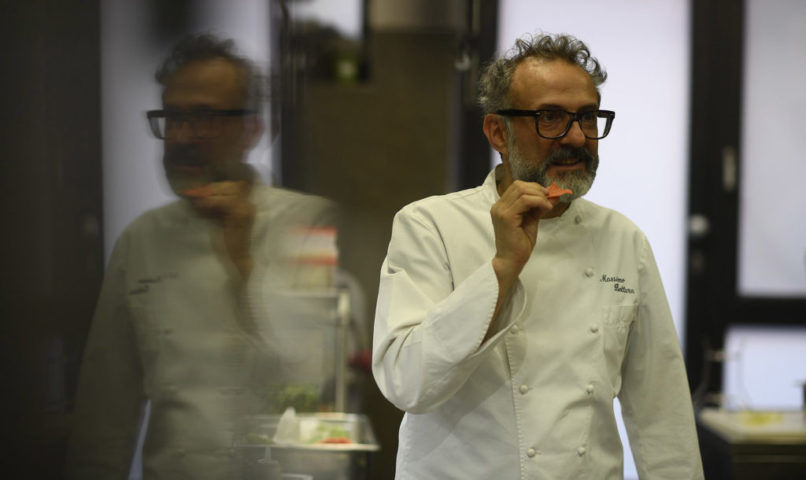 Pizza, pasta, lasagne and a delicate dance of herbs on a platter – that's Italian food for the world. However, when Massimo Bottura – one of the most celebrated and best chefs in the world – donned his chef's whites and created something intricate for the taste buds.
A patron of three-Michelin-star establishment Osteria Francescana, Bottura's love for cooking developed when he watched his mother and grandmother in the kitchen. Starting from there to listing his eatery among The World's 50 Best Restaurants, the 58-year-old has come a long way.
Bottura's creations are a combination of both vision and creativity, and his signature dish has it in abundance. The Crunchy Part of the Lasagna and Mediterranean Sole – although two different items – come together as one at Fancescana.
This ensemble includes the traditional lasagna in a smoked and slightly burnt form, topped with Bolognese sauce, a touch of Bechamel and some nutmeg powder. It's nothing short of a tsunami of flavours for anyone who tries it.
Restaurants:
Osteria Francescana
Franceschetta 58
Ristorante Italia di Massimo Bottura
Gucci Osteria da Massimo Bottura
Sample Dishes:
Tortellini Walking on broth
Lemon Tart
Psychedelic Veal
Mortadella Sandwich
Contact: https://massimobottura.it/contacts/
Social Handles:
Gaggan Anand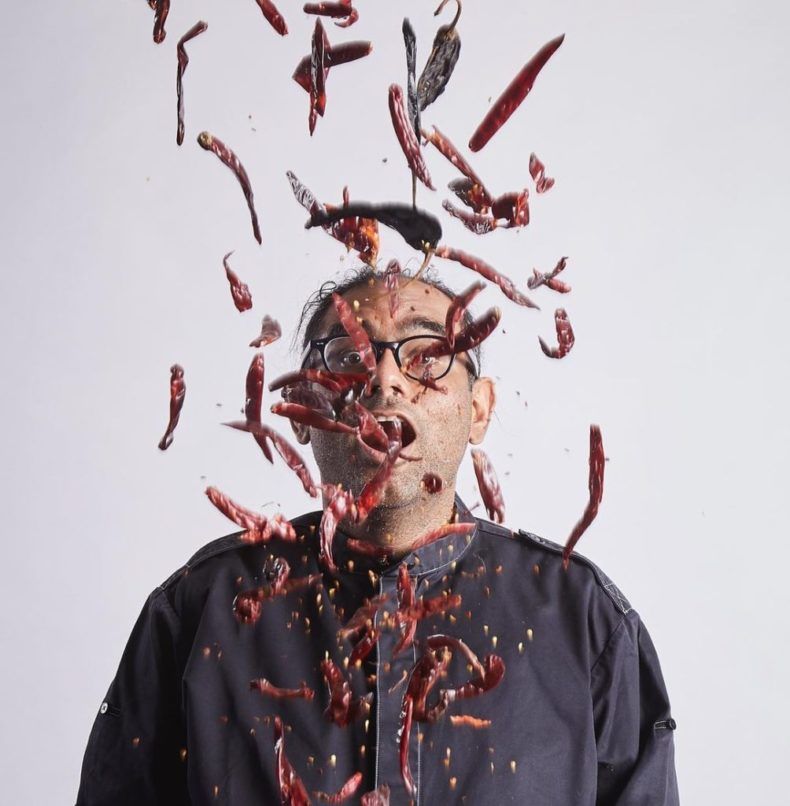 Kolkata-bred yet Punjabi by nature, Gaggan Anand is a progressive Indian cuisine expert who has been ruling the restaurant charts in Bangkok for a decade now. While a fallout with his partners forced him to walk away from his Michelin star establishment Gaggan earlier this year, he soon bounced back with another diner named Gaggan Anand.
Anand's emblematic preparation, Lick It Up, allows guests to feel the food by licking up the plate, quite literally. This one is a platter of chutneys, purees and jams, including a mango yuzu gel, green pea puree, onion jam and chilli chutney. Designed to be enjoyed without cutlery, Lick It Up brings sweet, sour and spicy flavours together.
Anand was also profiled on Netflix's Chef's Table in 2019.
Restaurants:
Gaggan Anand
Meatilicious
Sühring
Sample Dishes:
Yoghurt Explosion
Lick It Up
Truffle Fried Milk
Grey Asteroid
Contact: https://gaggananand.com/contact-us/
Social Handles:
Ken Hom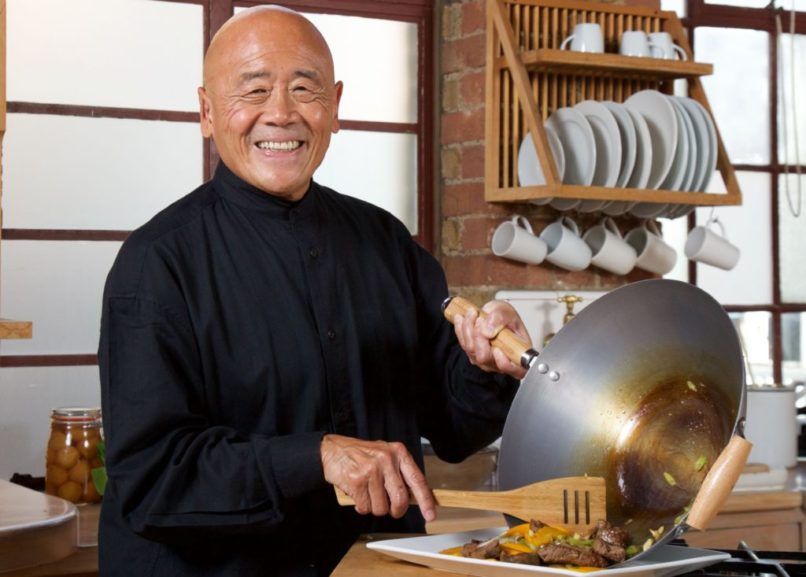 Chinese-American chef Ken Hom, also known as the master of Asian cuisine, made his mark in the culinary world with his 'wok'. Specialising in Chinese cuisine, Ken was appointed the honorary Officer of the Order of the British Empire (OBE) for his services to the culinary arts in 2009. Six years later, his restaurant MEE earned a Michelin star a little over one year after its inauguration.
While most famous chefs across the globe have one signature dish, Ken has scores to boast about, thanks to the freshness and simplicity of Chinese food that he continued to swear by for years.
Of his countless signature recipes, we list the Beijing (Peking), Braised Lamb, as the most distinctive ensemble. This Chinese indulgence includes lamb cooked in dry and wet heat which is served with sticky rice and vegetables.
Restaurant:
 Sample Dishes:
Chicken Fried rice
Ching's Longevity Noodles
Steamed Buns
Fish in Hot Sauce
Contact: https://kenhom.com/media-enquiries/
Social Handles:
Anne-Sophie Pic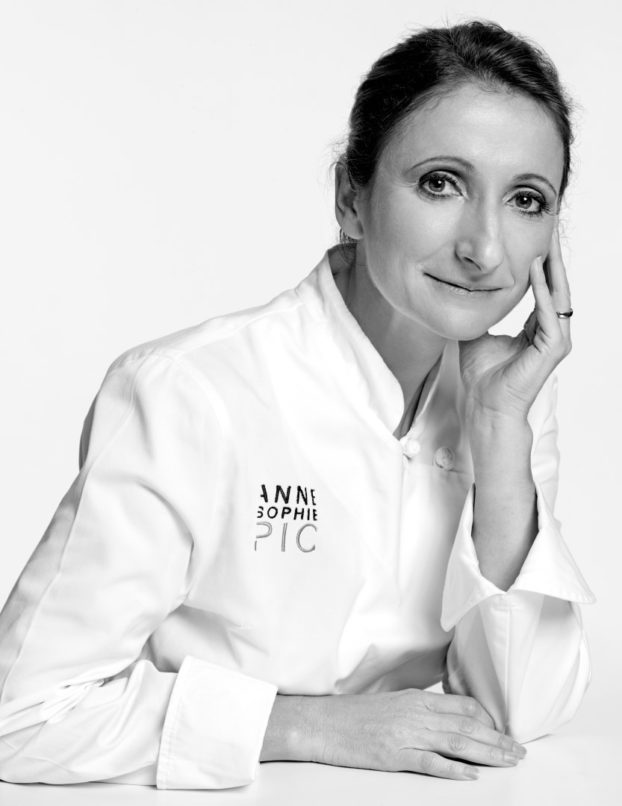 Famed for her French food, Anne-Sophie Pic has a long series of accolades in her name and is one of the best chefs in the world. From regaining three Michelin stars for her family restaurant Maison Pic to earning the Best Female Chef award by The World's 50 Best Restaurants in 2011, she has established herself as the queen of French cuisine and one of the most famous chefs anywhere in the world.
Pic took inspiration from her father and grandfather to join the culinary arts. With no formal training in the field, she took over Maison Pic after her father's passing and brought back its three Michelin stars in 2007.
The 51-year-old has a legacy of winning over guests with her creations, however, her Berlingots continue to be on the signature spot till date. The delectable pasta parcels are loaded with wild garlic, seasonal wild mushrooms, a hint of Voatsiperifery pepper and lightly-smoked Brillat Savarin cheese.
Restaurants:
Maison Pic
Restaurant Anne Sophie Pic
La Dame de Pic
Sample Dishes:
Les Berlingots
Le Mille-Feuille Blanc
Le Homard Bleu (blue lobster)
L'huitre Tarbouriech
 Contact: https://anne-sophie-pic.com/contact/?lang=en
Social Handles:
Virgilio Martínez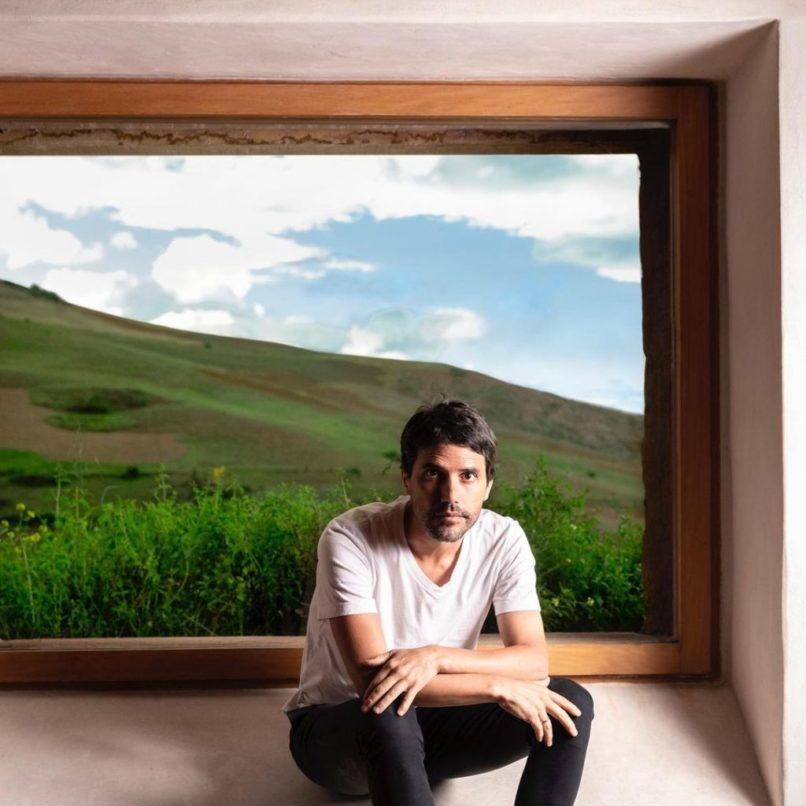 Chef Virgilio Martínez added the wow factor to traditional Peruvian food by reinventing it with modern cooking techniques and using contemporary ingredients. Collectively, his offbeat approach to gastronomy contributed to the current stature. His modern Peruvian-style restaurant Lima in London won a Michelin star in 2014.
While Martínez has not listed a particular dish as his signature item, his Waters of Nanay is one of the most popular creations till date. The platter of this delicacy includes a piranha fish served inside piranha heads with its sharp teeth placed on top. The crispy fish skin delicacy is supported by cocona and achiote flavours.
Martínez was profiled on the Netflix series Chef's Table.
Restaurants:
Central Restaurante 
Lima
Senzo
Sample Dishes:
Land of Corn
Waters of Nanay
Marine Soil
Close Fishing
Contact: https://centralrestaurante.com.pe/en/contact.html
Social Handles:
Gordon Ramsay

Hell's Kitchen, Hotel Hell, Masterchef and Kitchen Nightmares introduced us to an outspoken, strict, and short-tempered Gordon Ramsay who settles for nothing less than excellence on a platter. However, Ramsey did not become one of the best chefs in the world for his charisma alone, he also is a multi-Michelin star chef who owns thirty-five restaurants across the globe – the most celebrated one being Restaurant Gordon Ramsay in Chelsea, London.
The dish that Ramsay is highly famed for is Beef Wellington. This one is a package of filet mignon covered in whole-grain mustard and layers of prosciutto, pulverized mushrooms, a herbed crepe, and puff pastry. This calzone of flavours is then baked until meat reaches perfection.
Forbes quoted 2020 earnings of the Michelin star chef at $70 million and named him the 19th high-earning celebrity in the world.
Restaurants:
Restaurant Gordon Ramsay
Pétrus
Savoy Grill
Lucky Cat
Au Trianon
London House
Street Pizza
Gordan Ramsay Bar & Grill
Street Burger
The Narrow
York and Albany
Bread Street Kitchen 
Union Street Cafe
Heddon Street Kitchen
Sample Dishes:
Beef Wellington with mushroom duxelles
Sautéed asparagus
Five-spice crispy duck with black cherry glaze
Sesame crusted tuna with cucumber salad
Rack of lamb with glazed thumbelina carrots
Chicken suprême with root vegetables
Raspberry soufflé
Beef Wellington
Contact: https://www.gordonramsay.com/
Social Handles:
Alain Ducasse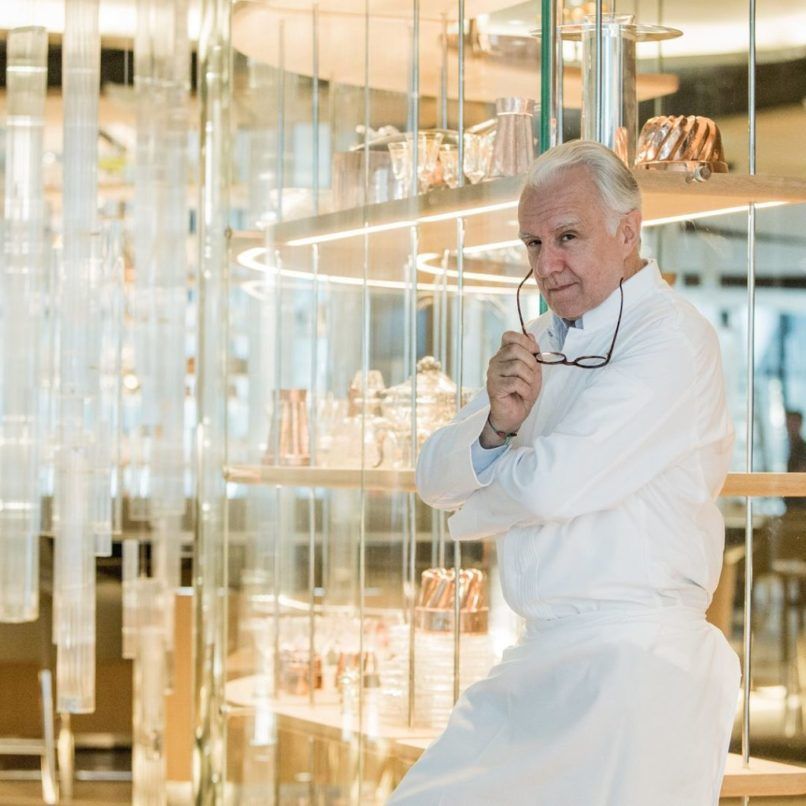 French-born Alain Ducasse is a Monégasque chef who holds the highest number of Michelin stars in the world. Of the 20 stars he holds, three belong to Alain Ducasse at The Dorchester – the highest ranking on the prestigious guide.
Over a three-decade period, Alain Ducasse rose from chef to head chef and, at present, owns about 30 restaurants around the world and is considered one of the best chefs in the world who modernised and elevated French cuisine. In 2013, he received a Lifetime Achievement Award on the World's 50 Best Restaurants list.
While Ducasse's culinary expertise has won him a fortune of awards throughout his career, the Cookpot continues to be his signature delicacy. The 'glocal' trend as he calls it, is like an ode from the 64-year-old to the various cultures of the world. In a slow cooker designed by Ducasse himself, he stews seven seasonal vegetables until they release every inborn flavour.
The famous 'Cookpot' is now an essential tool found in most kitchens across the world.
 Restaurants:
Le Louis XV – Alain Ducasse à l'Hôtel de Paris
Le Meurice Alain Ducasse
Allard
Aux Lyonnais
Beige
Benoit
Champeaux
Jiwan
Muni La Terrasse
Bib & Guss
Cucina Mutualité
Cucina Byblos
Sample Dishes:
Rum Baba
Cappon Margo
Curried Cod and Mussels
Braised Root Vegetables and Cabbage with Fall Fruit
Double-Baked Cheese Soufflé with Parmesan Cream
Hazelnut, Nutella and Caramel Ice Cream Sandwiches
 Contact: https://www.ducasse-paris.com/en/contact
 Social Handles:
Clare Smyth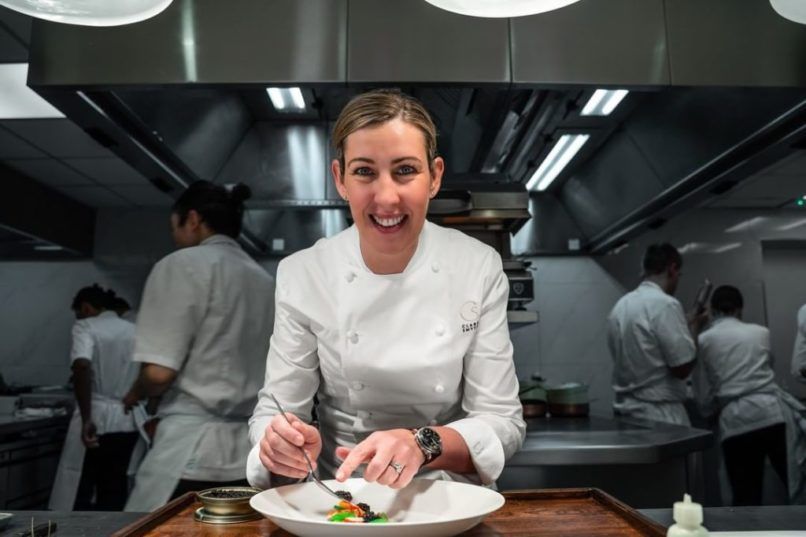 A former Chef Patron at Gordon Ramsay Restaurant, Northern Irish chef Clare Smyth is famed for her sophisticated cooking style with British ingredients. With several accolades in her name – first female chef to be awarded three Michelin stars, Chef of The Year in 2013, World's Best Chef and so on – Smyth established herself as a winner in the otherwise male-dominated industry.
Core, Smyth's restaurant in London, earned two Michelin stars within just two years of its induction. She also turned caterer at the former Duke and Duchess of Sussex – Harry and Meghan Markle's wedding 'after-party'.
The 42-year-old is known for creating incredible delicacies with simple ingredients and her signature dish Potato and Roe is an example. It is a tribute to the chef's homeland.
On a platter, freshly cooked potatoes are accompanied by potato crisps on top with a touch of dulse beurre blanc sauce, herring, herbs and trout roe.
Restaurant: 
 Sample Dishes:
Potate and Roe
Jellied Eels
Lamb Carrot
Contact: contact@claresmyth.com
Social Handles:
Heston Blumenthal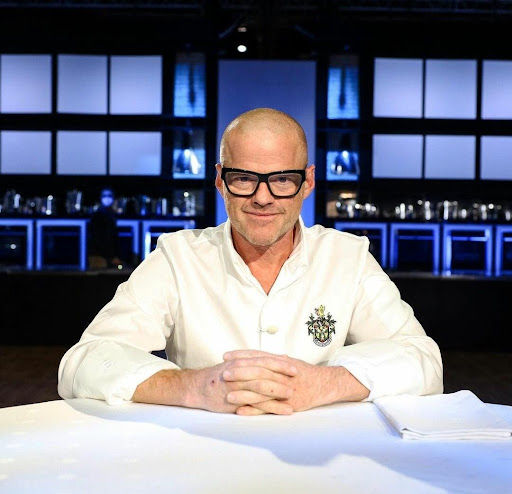 Celebrating an enticing union of food and science, Heston Blumenthal introduced the world to 'gastronomic alchemy' and has been thrilling foodies ever since. Blumenthal developed an interest in cooking after paying a visit to the three Michelin-starred restaurant L'Oustau de Baumanière.
Decades later, Blumenthal bought a run-down pub and reopened it as The Fat Duck. This marked the beginning of an amazing food journey where Heston emphasised on breaking free of the rigidity of food and eating what we want. Some of his major assignments were pioneering the usage of liquid nitrogen and a multi-sensory way of cooking. 
One of the most successful dishes by Blumenthal is called 'Sound of the Sea' where he serves seaweed, kelp and seafood presented in a way that the dish resembles a seashore. Not just that, the dish is served with a conch shell that has an iPod playing the sounds of the sea and seagulls.
Undeniably, Blumenthal's innovative food sent shockwaves beyond gastronomy, introducing the world to the science of flavour pairing. With four restaurants and several cookbooks to his name, Blumenthal is undeniably one fine chef in the world.
Restaurants:
Dinner by Heston Blumenthal
The Fat Duck
The Crown At Bray
The Hind's Head

Sample Dishes:
Snail Porridge
Meat Fruit
Savoury Ice Cream: Egg and Bacon 
Botrytis Cinerea
Mock Turtle Soup
Savoury Ice Lollies
Contact: Heston@freuds.com
Social Handles:
Facebook: https://www.facebook.com/HestonBlumenthalTeam/
Wolfgang Puck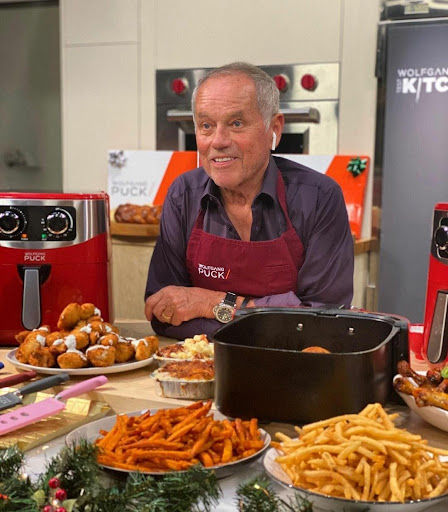 One of the most celebrated chefs of the world, Wolfgang Puck truly worked his way to success. The Austrian-American Chef has over 20 restaurants and is famously known for his modern French style of cooking in America. 
For all the Kardashian fans, Puck also catered for Kim Kardashian and Chris Humphries wedding. A regular guest judge on Hell's Kitchen and MasterChef, he has also made several appearances in CSI, Las Vegas, The Simpsons and The Muse. 
Coming from a humble background in Austria, Puck started cooking to escape from his strict father and fell in love with creating magic in the kitchen. He landed in America when he was 24 and started working at Ma Maison. Soon, he opened his first restaurant, Spago, and it soon became the talk of the town. Puck has never looked back ever since and today owns an empire of cafes, restaurants and food products.
Restaurants:
Spago
Chinois on Main
CUT by Wolfgang Puck
Wolfgang Puck Express
The Kitchen 
Cafe at the End of the Universe
Merois
Ospero
Culture Kitchen 
Sample Dishes:
Smoked Salmon Pizza
Roasted Baby Beet Salad with Creamy Goat Cheese
Butternut Squash Tortellini with Sage Butter Sauce
Wolfgang's Famous Chicken Pot Pie

Contact: https://wolfgangpuck.com/
Social Handles:
Vineet Bhatia
Love spicy and absolute desi style food? Check out Vineet Bhatia's modern Indian cuisine. Bhatia is a chef, author, restaurateur and a prominent media personality. He is known to be the only Indian chef with two Michelin stars. He started off with Zaika with his business partners in the year 1999. Soon after he came up with two beautiful Indian-themed restaurants, Rasoi in London and Switzerland, in the year 2006. 
As of today, he has 11 restaurants across the globe, including Mauritius, Los Angeles, Dubai, Geneva, Mumbai and London. He has it all covered to bring the best spicy traditional Indian food with a touch of modern drama. 
Many chefs in London claim that Bhatia has taken cooking to a new level and proved to the world that Indian food is evolving and has exquisite tastes!
Bhatia earned a Michelin star for his restaurant Zaika in London in 2001. His famous seafood upma is widely known for its tantalising taste. Along with that, his Amritsari battered cod recipe, a fish dish with a precise blend of traditional Indian spices and British fish supper style is a must try!
Restaurants: 
Indego
Maharaja
Rasoi
Ziya
Amari
Maharaja East
Kama
Indya
Sample Dishes: 
Sweet fennel lollipop
Chilli prawns with red onion and turmeric khichdi
Gratinated pine nut-basil chicken with saffron mayo
Grilled peaches, white chocolate rabdi and cardamom panna cotta
Dhunga Machli Tikka
Contact: contact@vineetbhatia.com
Social Handles:
Facebook: https://www.facebook.com/TheVineetBhatia
Instagram: https://instagram.com/chefvineet/ 
Xavi Donnay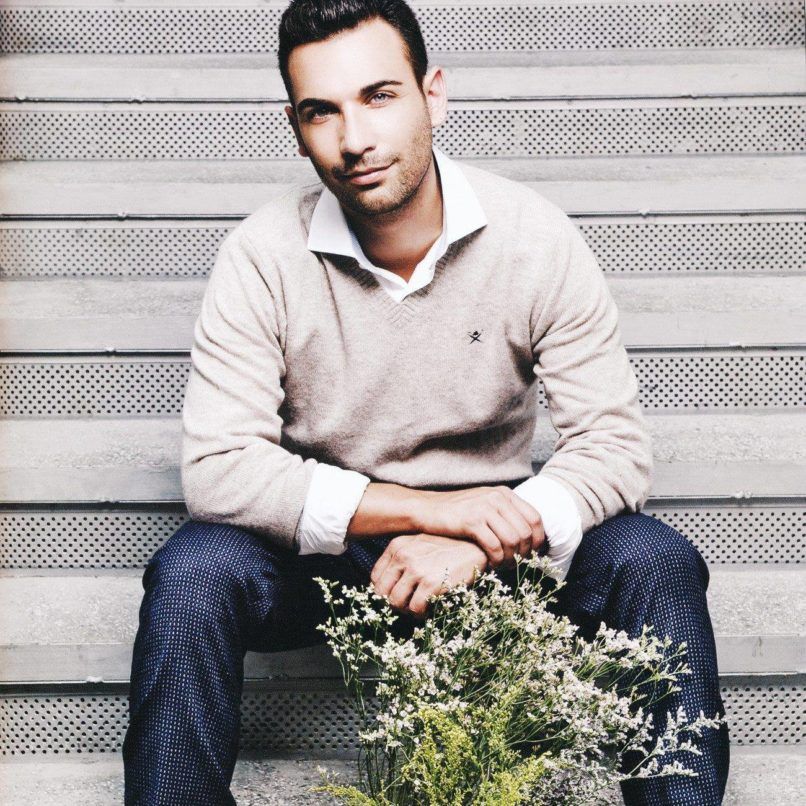 Making waves in the world of desserts is 39-year-old Spanish pastry chef, Xavi Donnay, from Barcelona. 
He has a strong background of working under renowned chefs of five Michelin-starred restaurants in Spain. He is presently the head chef at the legendary Martín Berasategui's restaurant in Lasarte, Spain. He won the Best Chef Awards 2020 for all his desserts. 
Although Donnay does not own a restaurant, he has reached great heights over a short span of time. He has been invited all over Paris to work as the head pastry chef for his innovative and highly creative way of making desserts. 
Donnay experiments with Asian spices, fruits and vegetables with his extraordinary collection of chocolate flavours to make the best desserts. He combines two passions: his art of plated dessert, creativity, innovation, intensity, and the taste of Spain.
One of the most demanded desserts of Donnay is the White Chocolate Mousse which exudes the richness of chocolate. His passion fruit cream has won numerous awards for its creativity and blast of taste.
Restaurant: Works at Lasarte
Sample Dishes: 
White Chocolate and Passion Fruit Roche
Corsican Clementine Chocolate
Sicilian Blood Orange Petit Chou
Social Handles:
Marco Pierre White
British chef Marco Pierre is an influential TV personality and possibly the first celebrity chef. At the age of 32, White became the youngest chef to attain three Michelin stars at that time, and he has trained Mario Batali, Curtis Stone, Shannon Bennett, as well as Gordon Ramsay. Yup, you read that right! 
The half-British and half-Italian chef excels in the finest Italian and French cuisines. Marco Pierre is considered to be the pioneer of mixing of cuisines to make some of the finest dishes. Having written several cookbooks about different cuisines and different styles of cooking, he is known for experimenting with Asian spices in British dishes. 
He has eight exclusive restaurants in England. The chefs at his restaurants claim White to be a ghost who can appear anytime, anywhere and on any day in the kitchen to make new recipes and check on them. He also owns restaurants in Ireland and plans to expand globally. 
As a mentor to many chefs, the entire culinary world was surprised when White announced his retirement. However, they still get a chance to taste his exquisite dishes through his cooking classes and new recipes. 
Today, Marco Pierre White, even without cooking, is worth $40 million. He has been a prominent judge on Hell's Kitchen Australia, MasterChef, and many more. 
Restaurants: 
London Steakhouse Co
Marco Pierre White Steakhouse, Bar & Grill
Wheeler's 
Marco's New York Italian
Steakhouse, Bar & Grill
Courtyard, Bar & Grill
Marconi
Bardolino
Mr White's English Chophouse
Sample Dishes:
Roast Chicken
Ratatouille
Shepherd's Pie
Roast Lamb
Spaghetti Carbonara
Chilli Con Carne
Contact: https://www.marcopierrewhite.co/contact
Social Handles: 
This story first appeared on Prestige Hong Kong.