Since our forced transition into more of a slow living lifestyle, a lot of us have been reexamining our kitchen, cooking skills, and health. With eating out coming to a temporary halt, the availability of quality foods at one's doorstep has proven to be a saving grace. From baked goods to healthy treats, we discovered five fabulous, artisanal delivery services in Chennai to supplement your kitchen.
Brod Bakery
This newly opened bakery is a visual treat on Instagram and offers a wide range of delectable treats. From their selection of sourdough and mouth-watering brioche buns to the small-batch artisanal breads and pastries, the bakery is a welcome addition to both the city and the slow living trend.  They are delivering via Zomato. 
Price: Between Rs 150 – Rs 500
Contact: +91 99866 70858 or DM them on Instagram
Kase Chennai
Cheese lovers, this one's for you. They offer a variety of exclusive and exotic cheeses made with traditional cheese-making methods, adapted to the Chennai climate. They offer halloumi, varied feta cheeses, mascarpone, burrata, labneh, bocconcini on the regular, and also have specials like scarmoza or other soft, spreadable cheeses available from time-to-time. 
Price: Rs 350 for 150 GMS
Contact: visit their website or DM on Instagram.

Akimi Gourmet
If you're looking for healthy treats, it doesn't get better than this. Akimi Gourmet is available in both, Chennai and Hyderabad. They specialise in healthy gourmet desserts and offer vegan, paleo, gluten, and refined sugar-free goodies. Their menu, although it can change from time-to-time, consists of cookies, post-partum nutballs, tea cakes, and more. They are delivering via Swiggy, Dunzo, and Task Hopper.
Price: Between Rs 250 (for energy balls) to Rs 2,000 (for cakes)
Contact: Call at +91 75502 82575 or DM on Instagram 
Tryst Gourmet
Tryst specialises in a curated selection of wholesome, frozen foods – from chicken nuggets to burger patties. Their café also bakes breads, seasonal cakes, and more. During the lockdown, they've been delivering frozen versions of their artisanal pizzas too. For superior delights and cravings, you can also indulge in Hazelnut Biscotti, cinnamon apple cake, French meringue, and more. Tryst delivers only in Chennai within 24 hours post order confirmation. They are delivering via Swiggy, Zomato, and Dunzo. 
Price: Varies from Rs 175 for packaged broths to Rs 600 for other foods
Contact: Visit their website or DM on Instagram
Re:Store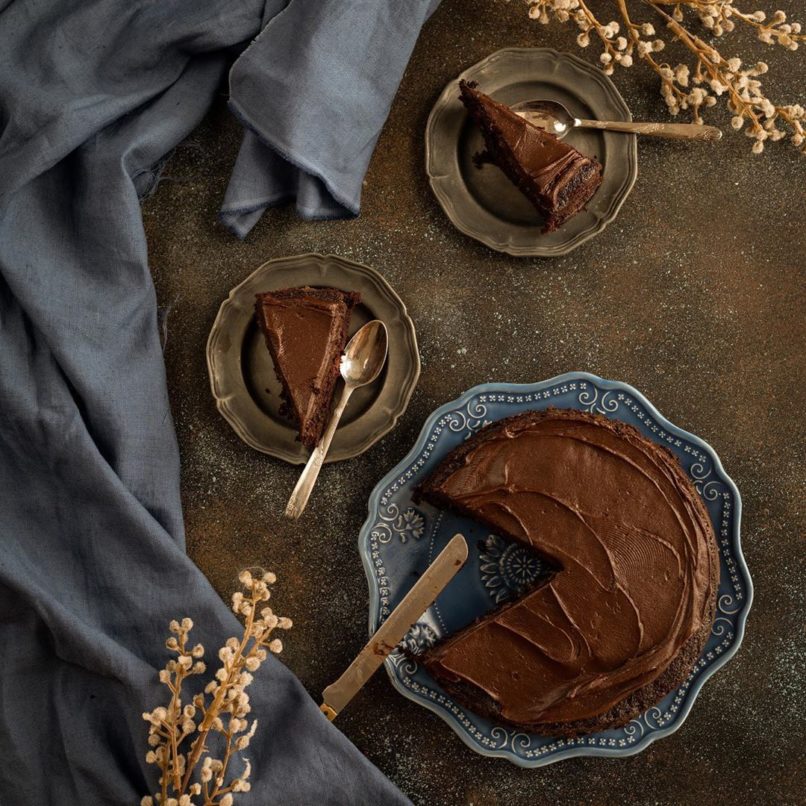 Perhaps the smallest of the lot is Re:Store, a home-made artisanal food service run by a professional cook, baker, and food photographer Nandi Shah. She takes orders up to a couple of days in advance for grain-based breads, fig rolls, muesli, and healthy cakes. If you like to indulge, she also does regular cakes. Her speciality is almond rose and pistachio flavours. 
Price: Priced at Rs 1,000 onwards (depending on your order)
Contact: Call at +91 98840 70315 or DM on Instagram
Featured image by Akimi Gourmet