Healthy food has always carried the tag of being boring. But, several restaurants have turned this notion on its head. Here is a look at some of Bengaluru's health food cafes that make you want to go back for more.
Mitti Cafés across India are managed by hundreds of adults with disability, creating awareness about inclusion with every meal served. Mitti Café's menu is an amalgamation of farm-fresh vegetables, preservative-free sauces and dips, wraps and rolls kneaded with fresh vegetable puree that has immense fibre, adding colour to their meals. Mitti Café is a sugar-free kitchen that uses local grains and millets to reduce carbon footprint as well. Try their fresh juices, ragi brownies and desserts made with jaggery.
Location: Koramangala
Must try: Mexican Buddha bowl and Sizzling brownie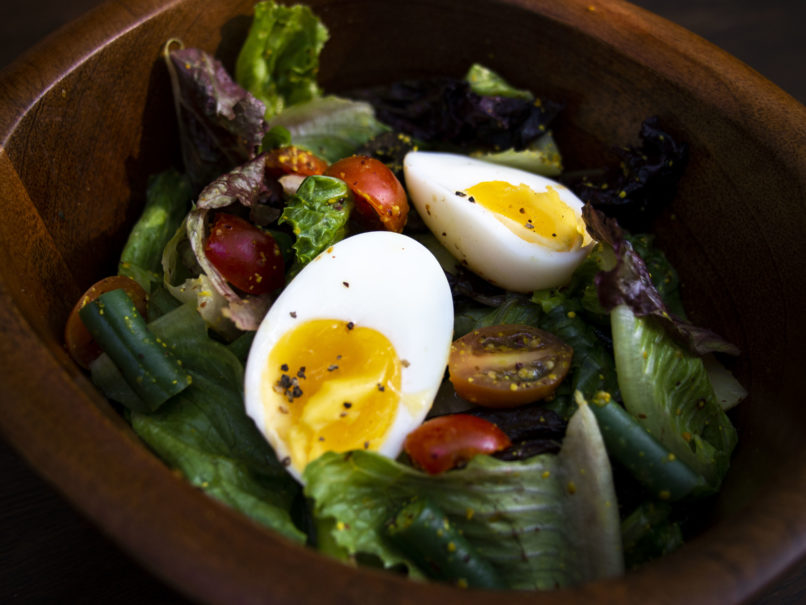 A brainchild of celebrity nutritionist and lifestyle coach – Luke Coutinho, Cafe Reset was born from a need to consciously break the strict diet mindset. It aims to approach food without compromising on taste and health. No chemicals, no fad diets, and all the wellness. The menu hosts cuisines from across the world, making the line-up of food extremely diverse. Options include a Turkish smoothie bowl with tahini, mezze platter, smoothie bowls, ragi dosa, melt-in-the-mouth chocolate cakes, banana pizza, thin-crust sourdough pizzas. The beverage menu includes freshly pressed juices, Luke's magic lung tea, Kombucha and a stellar cappuccino. With a chic ambience and a world-class gym, spa, jacuzzi, cross-fit arcade SPURTX, rooftop area for functional training and sunrise and sunset yoga etc., this is India's first holistic wellness centre.
Location: Koramangala
Must try: Makhana Kheer with Almond Milk, Banana Pizza
Justbe Resto Café is India's first whole food plant-based restaurant. Founder Nidhi Nahata's menu serves food that is free of oil, meat, dairy, refined flour and grains, and synthetic additives. The ingredients used are designed to awaken instincts that assist in building immune systems. The menu offers sharing platters, superfood bowls, gourmet toasts, and small plates. Indulge in nostalgic dishes, done uniquely such as the khata kachori, smoked good Ol' mac & cheese. The sweet potato gnocchi and the verdure pie are also indulgent yet, loaded with a healthy approach to ingredients and techniques.
Location: Sadashivanagar
Must try: Avocado Toast and Ghani Khamma
Driven by philosophies of spa cuisine, this Pune brand aims to create healthy and tasty food. The elaborate menu runs through sections of smoothie bowls, all-day breakfast options, pizzas, salads, homemade soups, small portions, big portions, and desserts. But really, it's the addition of cashew cheese to pizzas, buckwheat to desserts, or the pickled mango vinaigrette to salad that really makes you want to try everything. The dessert section is where you see unlikely combinations like muesli or wasabi in ice cream along with unique ingredients with natural sugars like palm jaggery and khandsari, with fresh fruits.
Location: Domlur
Must Try: Black and white Moroccan hummus, whole wheat spaghetti with Kale pesto
Phalada organic products have built quite a reputation for themselves over the years. Their café, which is also a showcase of all their products, lets you see and taste for yourself how organic products taste. The cafe offers summer salads, coolers and desserts based on palm sugar and dishes such as the avocado and moringa smoothie, a healthy bowl of just stir-fried vegetables with mixed fried rice, nippat falafel in a pita, jackfruit burger and jackfruit kheema, multi-millet based biryani and kheer among others.
Location: Jayanagar
Must order: Jackfruit kheema with kulcha, multigrain brownie.
What is most loved about Go Native is how they take familiar dishes and put a classy, healthy spin to them. Think banana stem stuffed Guntur Idli, or the Spinach Neer Dosa or red rice masala dosa. The Tulsi Lemon Soup is a real refresher. Pair that with broccoli, bocconcini and walnut salad. If you want to go big, the ragi crust pizzas offer some interesting choices of toppings. They have some interesting Buddha bowls to choose from too.
Locations: Lavelle Road, Sadashivnagar, Jayanagar and HSR Layout
Must try: Crispy Sabudana Nibbets
Anything with alfresco dining is in demand, especially these days with a focus on social distancing. Fresh Pressery's menu focuses on seasonal ingredients, fresh fruits and vegetables and serves them up in familiar avatars as well as interesting mixes. Take the Cheeky Monkey smoothie that combines banana, spinach, dark chocolate, milk and dry fruits. They have a range of sandwiches made of whole wheat or multi-grain bread, served with a side of salad. The desserts are all made of organic amaranth flour and coconut sugar – so digging into a dark chocolate sea salt cookie won't make you feel guilty. They have some indulgent burgers too. You can also order their cold-pressed juices, probiotic products and select food products online.
Locations: Lavelle Road, Koramangala, Indiranagar
Must Order: The Chia Seed Pudding Breakfast Jar, Baked New York Cheesecake.
All images: Courtesy brands