Set on the buzzing Kader Nawaz Khan Road is one of Chennai's most iconic multi-designer stores: Evoluzione. With 3 stores across the nation (Bangalore & Delhi), they are known for their curated selection of designer-wear. More recently, towards the end of 2019, the store introduced Evo Café, a first-of-its-kind café and community centre.
"Coffee shopping" is hardly a new phenomenon. As a culture that disrupted the traditional brick and mortar offerings, it started out as an innovative way to turn shopping into an event or a conversation of sorts. Apple may have been one of the first stores to adapt this culture, but soon the "hipster" stores across Manhattan and Europe started featuring these kiosk-like bar counters, offering everything from soft serve to croissants, in a bid to give customers a deeper understanding of their brand. But, when it comes to the Chennai artisanal coffee scene, Evo Café is a first.
It stands right at the centre of what Evoluzione calls, the Everyday Section, visible as soon as clients walk through the entrance. The brand, founded in 2000 by Tina and Atul Malhotra, has been a pioneer in offering a retail experience that goes beyond transactional. The café is just one bar, made from one giant slab of exquisite marble. Its non-traditional placement and simplicity are exactly what makes it so intriguing to walk-ins. 
We spoke to Arnav Malhotra, Tina and Atul's son, who joined the family's fashion legacy after his tenure in New York and London. As head of business development, his job involves implementing fresh strategies for Evoluzione. "Last year, we redesigned our store with an updated brand ethos, making the café one of the store's focal points," shares Malhotra.
"I wanted to capture the welcoming spirit of international stores within ours. In this new decade, fashion is going through a democratization. So, our new motto is 'Welcoming Luxury.' The Evo Café is our way to create a community culture around our retail space."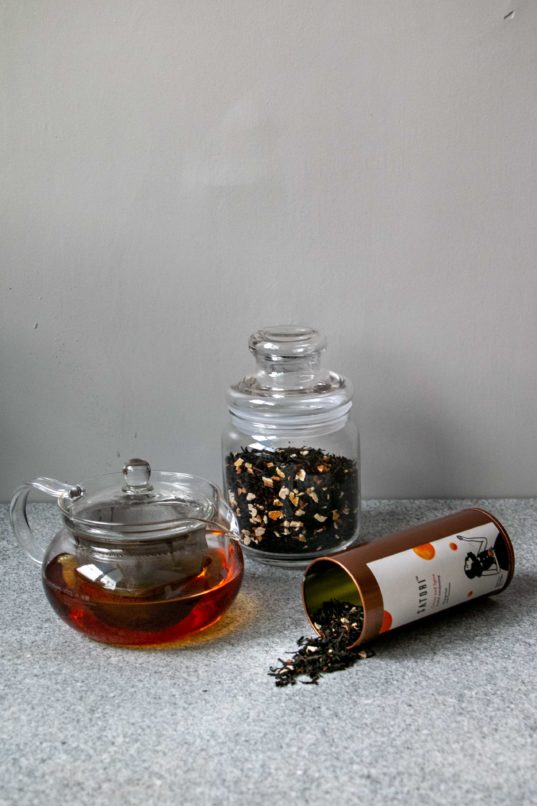 The menu isn't extensive, but it boasts a special selection of coffee and ice cream: coffee by Blue Tokai and the ice-cream by Delhi-based label, Minus 30, launched in Chennai for the first time through Evoluzione. Expanding more on the reason behind picking these brands, Arnav shared, "Chennai is a filter coffee-loving city, so we thought, why not introduce them to different kinds of artisanal coffees. Blue Tokai was our first choice. Minus 30, on the other hand, was looking to expand within the Chennai market and they couldn't have been a better fit." 
The café offers a variety of vegan and sugar-free options for the conscious customer. Every month sees new selections of Minus 30 ice cream, from flavours like vegan cereal milk to classic dark chocolate. And while coffee lovers can truly enjoy an artisanal cappuccino, we suggest opting for the indulgent affogato: the perfect marriage of coffee meets ice cream.   
Where: Evoluzione, 3, Khader Nawaz Khan Road, Near Thousand Lights, Chennai – 600006
Contact: +91 4428333627
Opening hours: 10:30 am – 7:30 pm
All images: Courtesy brand