From fine dining restaurants delivering at your doorstep to microbreweries offering beer as takeaway and DIY meals and cocktails to keep your spirits high on Saturday evenings–this is the dramatic transformation in the food and beverages scene as it adapts to life during the pandemic and gives rise to COVID-19 food trends.
As restaurants and cafes start opening their doors to welcome you again, they have gone out of their way to ensure that you are comfortable and safe to inspire confidence in people to gradually return to their favourite haunts. "We all are social animals and dying to go out. Homesick now has taken on a new meaning – being fed up of being at home," says Priyank Sukhija, MD & CEO, First Fiddle F&B Pvt. Ltd. "So people will eventually step out."
As the entire essence of dining out undergoes a shift, these are top 10 trends that have emerged.
Delivery by fine dining restaurants
Fine dining restaurants always stayed clear of takeaways or deliveries because the experience is not the same, but this is the time to innovate. So whether you want slow-cooked chicken, a ratatouille steak, ramen or a classic tiramisu, all you have to do is order online and it will arrive safely–packaged in style. Kampai, Tres, Olive Bar & Kitchen, Masque, The Table, are some restaurants delivering and offering takeaways. Apart from standalone restaurants, even five-star hotels have started this service.
DIY cocktail kits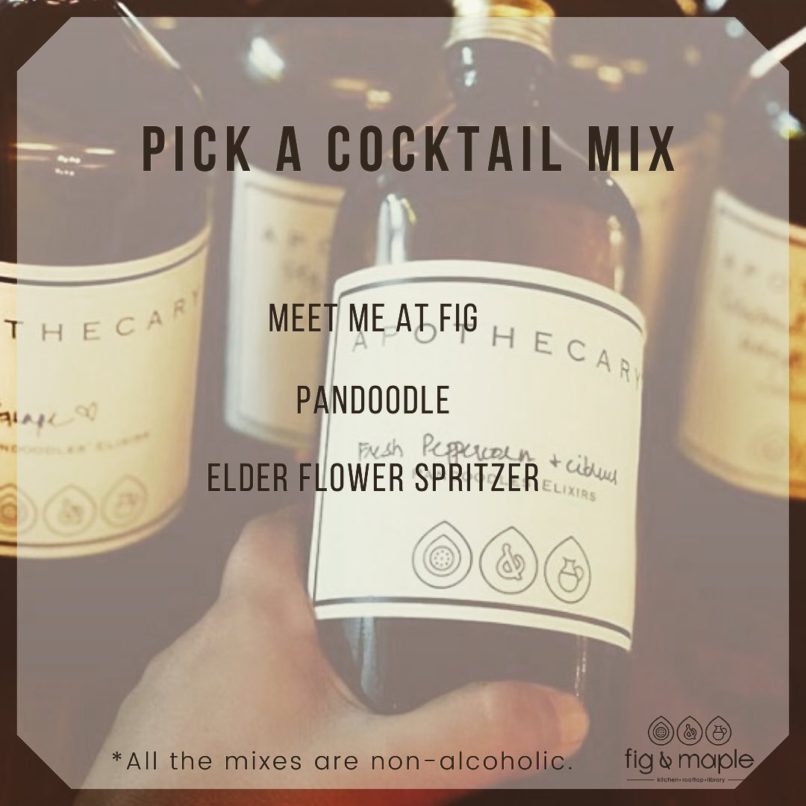 Usually spent hunkering down at home, weekends have taken a whole new meaning. But so what if you can't spend time nursing your drink at your favourite watering hole – it will arrive at your doorstep. Bars like Sidecar, Social, Cocktails & Dreams Speakeasy, Perch, Fig & Maple, Masque, Elephant & Co, are delivering cocktail kits where all you need to do is add the alcohol of your choice and the drink is ready.  "A lot of customers would often tell us how they were missing our cocktails," Radhika Khandelwal, owner and chef at Fig & Maple tells us.
DIY meal kits
If you are hesitant to step out, then you can opt to rustle up a meal in minutes thanks to DIY kits that restaurants offer where all you need to do is combine the ingredients at home. For example, Ritu Dalmia's Italian restaurant, Diva, has dishes that you can cook in 10 minutes–the meal comes with chopped onions, parmesan cheese, fresh leaves and a QR code of the chef telling you how to cook it. If you are craving for ramen, Kampai in Delhi is doing DIY kits. Plum By Bent Chair has also introduced meals that can be cooked in under six minutes. Even desserts DIY kits are here: Mumbai's Ether Atelier Chocolat comes with pre-portioned ingredients and step by step instructions to make desserts like Blueberry Cornmeal Pancakes and Chocolate Fudge and Peanut Butter Cake DIY.
Brunches and four-course meals
From picnic hampers, a special Sunday brunch menu to three-course meals, a few restaurants are making sure you don't miss out on anything. AnnaMaya at Andaz Delhi has a picnic breakfast hamper and three-course DIY meals, while Olive Bar & Kitchen has been doing three-course gourmet meals called the 'Olive Magic At Home' where they even throw in the candle for that special touch.
Smaller menus
Those multi-page menus that you leafed through and expansive buffets that you tucked into may be a thing of the past. "The menu is going to be smaller because we will have fewer customers due to social distancing measures," explains Zorawar Kalra, Founder & Managing Director, Massive Restaurants, who has reopened two restaurants in Bangalore. "I think it's a good thing as wastage will reduce and more targeted menus can yield even better quality as fewer dishes need to be prepared," he adds. At Pirates of Grill and Prankster, which recently opened doors in Chandigarh, the concept of buffets has been done away with. "Now everything will come to your table, and at Prankster we have reduced the menu by 20 percent," says owner Inderjeet Singh Banga.
Beer takeaways
In the beer capital of the country, Bangalore, people are walking into a microbrewery and carrying their favourite craft beer home in a growler–and they are loving it. With an average price of Rs 500 per litre, Toit, Arbor Brewing Company India, Windmill Craftworks, Biergarten Brewery & Kitchen,  and many more are offering takeaways. "We got a very good response and on weekends we do brisk business and sell more than 100 litres per day." says Prashant Kunal, Founder & CEO of Bier Library." There are instructions on how soon to consume the beer. Breweries in Maharashtra also plan to start this soon.
Technology at restaurants 
From digitized menus to apps for placing orders, everything will be contactless if you decide to dine out. "The menus will be available on the guests' phone post scanning a bar code," says Kalra. "They can add anything they require while dining on their phone including water or cutlery." He has used special robots to serve drinks at YOUnion in Mumbai and will continue to do so. Even cafes are doing the same.
Hygiene
This is something even the best brands cannot take for granted anymore. So from wearing PPE suits, checking the temperature of the guests and staff every few hours, sanitising the table after every turn and placing tables to ensure social distancing, they are taking extra care to make sure customers feel safe.  For instance, L'Opera, one of the first cafes to open in Khan Market, wraps every pastry individually and urges customers to pay online, CEO & Founder Kazem Samandari tells us. If customers pay cash, they keep it in a separate box and sanitise it.
Cloud kitchens
A lot of brands have done away with in-house dining and are moving to cloud kitchens to meet the need of the hour. Lite Bite Foods which has brands like Punjab Grill, Tres, You Mee is planning to open 36 cloud kitchens over the next three years and will soon launch their own food app called "FOODGO". Rohit Aggarwal, Director Lite Bite Foods Pvt. Ltd. says, "The future will definitely be more focussed on cloud and ghost kitchens. The online food delivery segment in India is set to grow at around 12 percent annually, with COVID-19 accelerating the consumer shift to online ordering." Their first cloud kitchen will become operational in August.
But some see things a bit differently. "I don't think cloud kitchens will work better than dine-in," asserts Kalra. "Dining in will always be the number one form of human social offline engagement but they will be a good addition." And hence his brand Massive Restaurants is also venturing into this so that they can deliver.
Local produce

Getting hold of imported ingredients is next to impossible now so a lot of restaurants have tapered down and tweaked the menu to suit seasonal and local ingredients. Café Tesu, for example, says it has removed the gourmet items since the ingredients have to be sourced from different areas for these dishes. But there is a compensation for missing out on your favourite dish–what you will eat will be fresh and locally sourced.
It is not the same as before and will never be, but this is the new normal which is here to stay and thankfully there is still plenty to feast on.
All images: Courtesy restaurants. Featured image: Plum by Bent Chair