Have you headed out for a meal yet? Here's a first-person account of how is dining out after the lockdown.
Last weekend, I walked into a restaurant after more than four months – and it felt like I was back home. There was a sense of familiarity and nostalgia, and I breathed a sigh of relief when I saw others there as well. A group of friends celebrating a birthday, a family that had stepped out after nearly 120 days with their five-year-old daughter – I was super happy just sitting in the corner and observing them, and of course, enjoying my food. To see life come back to the 'new normal' was stimulating, to eat at a restaurant table again was comforting for a foodie like me.
I visited Farzi Café, Plum By Bent Chair that weekend, and Big Chill a week later.
Why did I decide to go out for a meal?
What made me step out, even though I'd been cooking a storm at home – from dalgona coffee, banana bread, chicken baos to pigs in a blanket – was the sheer fact that I missed going out for a meal. I have ordered in a couple of times – and not enjoyed the experience as much. I feel nothing can replicate the ambience, sound, buzz, and having your favourite food with people you have not met in ages.
I thought of the reactions I got after I told people I was going out to dine. "Are restaurants even open?" "Why would you do that; are you in the right frame of mind?" "Why expose yourself to this risk." These were just some of the things I got to hear.
I believe that the COVID-19 world is divided into two – those who are scared and want to stay at home and those who are brave enough to face the world. I belong somewhere in the middle. I feel that if we are taking all the precautions, wearing a mask, sanitising our hands, then there is no reason to be fearful.
Changes after lockdown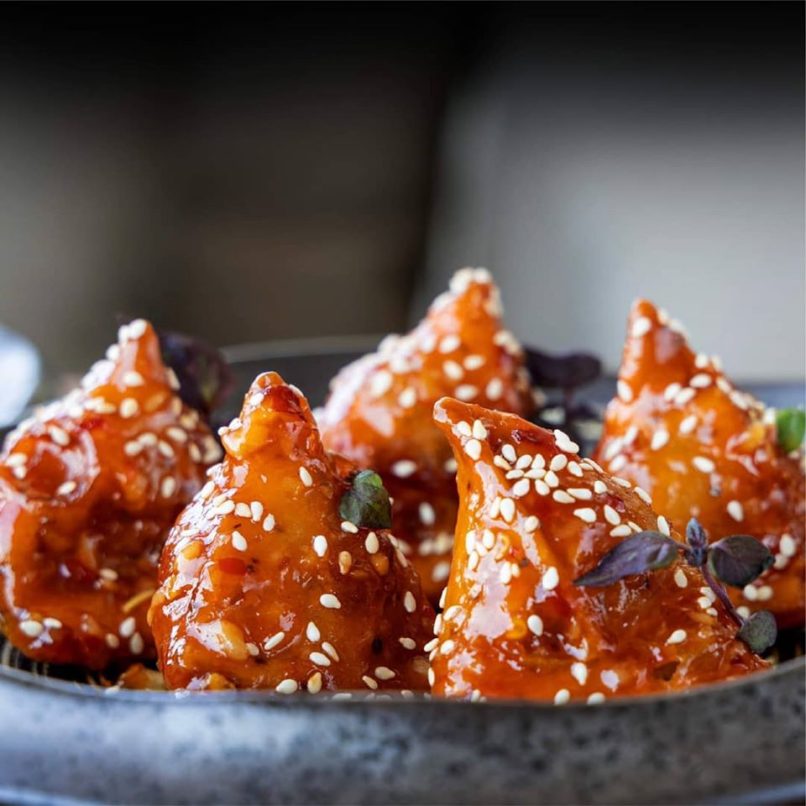 I cannot say that things were the same, of course. When I walked into Farzi Café in Connaught Place, there were toothpicks in the lift so that I did not have to press the button with my finger. My temperature was checked, and I was asked to sanitise my hands. The table where I was seated had been carefully cleaned, and the next one was about 10 feet away. All the staff members were wearing face shields, masks, and gloves. I missed leafing through the menu pages. Instead of that, I had to scroll the list on my phone after scanning the QR code. It felt a bit weird, but I guess that is the new normal now. I scanned through the menu and ordered my favourite dishes – Butter Chicken Bao and Mutton Irrachi Pepper Fry with Malabar Parantha. One bite and I realised what I had been missing.
As I sat there, I got thinking that we are at pubs or restaurants for every special occasion of our life – a first date or the 60th, birthday, promotion or pondering over life decisions – chances are you have done it over a meal or drink. It is in our nature to eat out and celebrate.
Will I go out to eat again?
That would be a big YES! I have dined out thrice since the restaurants have opened and nothing can stop me now. Most of the ones that have reopened in Delhi are following measures to ensure safety and comfort. At least that is how I felt at Farzi Café, that is why I went to Plum By Bent Chair at Aerocity the next day, and then to Big Chill in Gurgaon a week later.
The experience at both was fantastic and apart from catching up with my friends, what I loved was people watching – and digging into my favourite food. Being a Sunday, customers started walking in by 2:00 pm, and it was so good to see them sit back, relax, and have a good time – while I did the same.
Should you head out?
That is completely your choice, but I would say yes if you go for a trusted brand. Call them up and ask them if they are taking the necessary measures and then make your decision.
When the restaurant industry is bleeding don't leave them high and dry – remember, they were there for you in times of celebration. Now we need to have their back, so go out there and celebrate while taking all the precautions.