Chef Floyd Cardoz, who tragically succumbed to the deadly Coronavirus yesterday, leaves behind several groundbreaking restaurants. However, his legacy transcends culinary establishments or awards, believes former BBC Good Food India editor Sona Bahadur.
It's a near-impossible task to define a person's life by their single greatest accomplishment, especially when that person taught the world so much.
I first met Chef Floyd Cardoz when I interviewed him for the inaugural issue of BBC Good Food India as its first editor in 2011. Cardoz had shot to fame by winning Top Chef Masters Season 3 with his wild mushroom upma. His first restaurant Tabla, one of the few Indian fine-dining establishments in New York, had shuttered, and he was working with partner Danny Meyer to open the North End Grill.
He talked fondly about his childhood memories, most of which were tied to Goan food and music. The meals that took him to a good place, he noted, were the ones enjoyed with his family, including those he had shared with his siblings when he was young and later with his wife Barkha and sons Peter and Justin.
He remembered multiple trips to his great grandmother's home in Goa—the tender coconuts, the smoky fish curries, the pork sausage and sorpotel, the kitchen filled with the aromas of rice boiling, coconut milk and coconut smoke, of vinegar, chillies, and garlic. "Memories like these bring me to a very happy place," he smiled.
Growing up in Goa with a father who was educated in England and a mother whose family lived there as well, the food made in his home was a mix of Goan and international influences. The idea of blending the two intrigued him. One day he went home and made a chicken curry with half a bottle of Reisling, rosemary, and a traditional Goan spice mix called jeere meere. "I was blown away at how good it tasted. I knew then that I was going to take my cooking career in a new direction and figure out a way to mix Indian and western cuisines," recounted the visionary.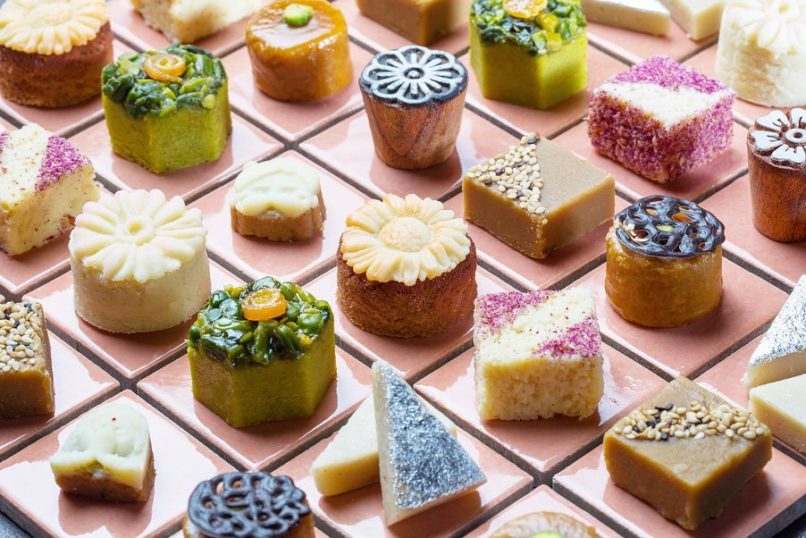 This experimental approach became the hallmark of his New Indian cuisine as he went on to open other eateries in India and overseas. The rapid success of The Bombay Canteen and its star-studded opening in Kamala Mills in Mumbai paved the way for the launch of O Pedro and The Bombay Sweet Shop, driven by the entrepreneurial spirit of Cardoz and with his partners Sameer Seth and Yash Bhanage.
Although I met Chef Floyd Cardoz in person just twice, our telephonic and email interactions over the years taught me three key lessons about food. One, you can make anything taste delicious if you are using the best seasonal ingredients picked right before you cook. Two, good cooking is about balance. And, three, cooking from the heart is what it's all about.
In 2017, when I reached out to him for inputs for my Le Cordon Bleu thesis, a comparative study on Indian and French cuisine, he laid down his aversion to Indians' obsession with imported food. "Sadly, we don't have national pride in our own cuisine. We have forgotten the connection between our body and the food we put into it. Across the globe, people prefer to eat seasonal and local, but in India, we want asparagus from South America!" he rued.
Earlier this month I was to interview the chef along with Seth and Bhanage to write a piece on the recently launched The Bombay Sweet Shop. We hadn't been in touch for a while, and I was excited to speak with him about his latest venture. It breaks my heart to be penning this eulogy instead.
Cardoz was undoubtedly among the most influential Indian chefs of our times. As the pioneer of New Indian cuisine, he created culinary masterpieces that were international with an Indian heart. He built his reputation exalting and reimagining regional Indian cuisines, guiding diners toward the unfamiliar and the delicious. Moreover, he gave seasonality and locally sourced ingredients top billing, forever changing the way the world, and Indians, perceive Indian cuisine
The four-time James Beard Award nominee leaves behind several groundbreaking restaurants. Yet his legacy transcends culinary establishments or prizes. Cardoz's brilliant spirit touched and inspired so many in the culinary world. His creative talents never ceased to amaze me, just like his ability to take risks, his entrepreneurial genius, and most of all, his genial, humble persona.
My thoughts and prayers are with his wife and two sons at this incredibly difficult time.
He will be deeply missed.