Priyanka Chopra's Sona opens in NYC today and we're dying for a peek. Now, here's what we know about this new hot spot for fine dining in NYC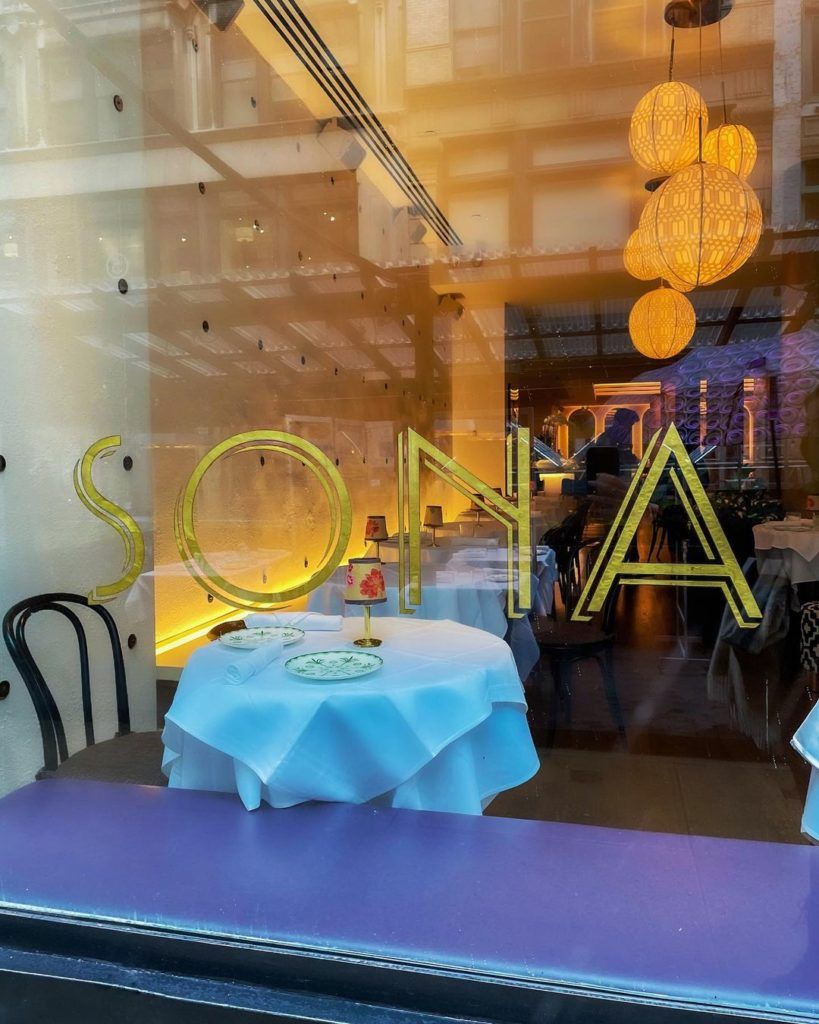 Sona, meaning 'gold', might as well be Priyanka Chopra's second name because dear lord, everything she touches is gold. The actress after her two big hype events, the Oscar nomination announcements with husband Nick Jonas and her big tell-all interview with Oprah Winfrey, is now all set to give us a peek into the mind of a seasoned businesswoman who will stop at nothing to achieve her goals. Sona, her newest restaurant in NYC in collaboration with restaurateur Maneesh Goyal officially opens today, on the 26th of March. 
The much-hyped, much-Instagram-ed fine dining space in NYC serves up contemporary Indian food with a twist and is helmed by Chef Hari Nayak. Right up on Gramercy, the modern dining space is already being talked about with celebrities dropping in heralding it's many virtues.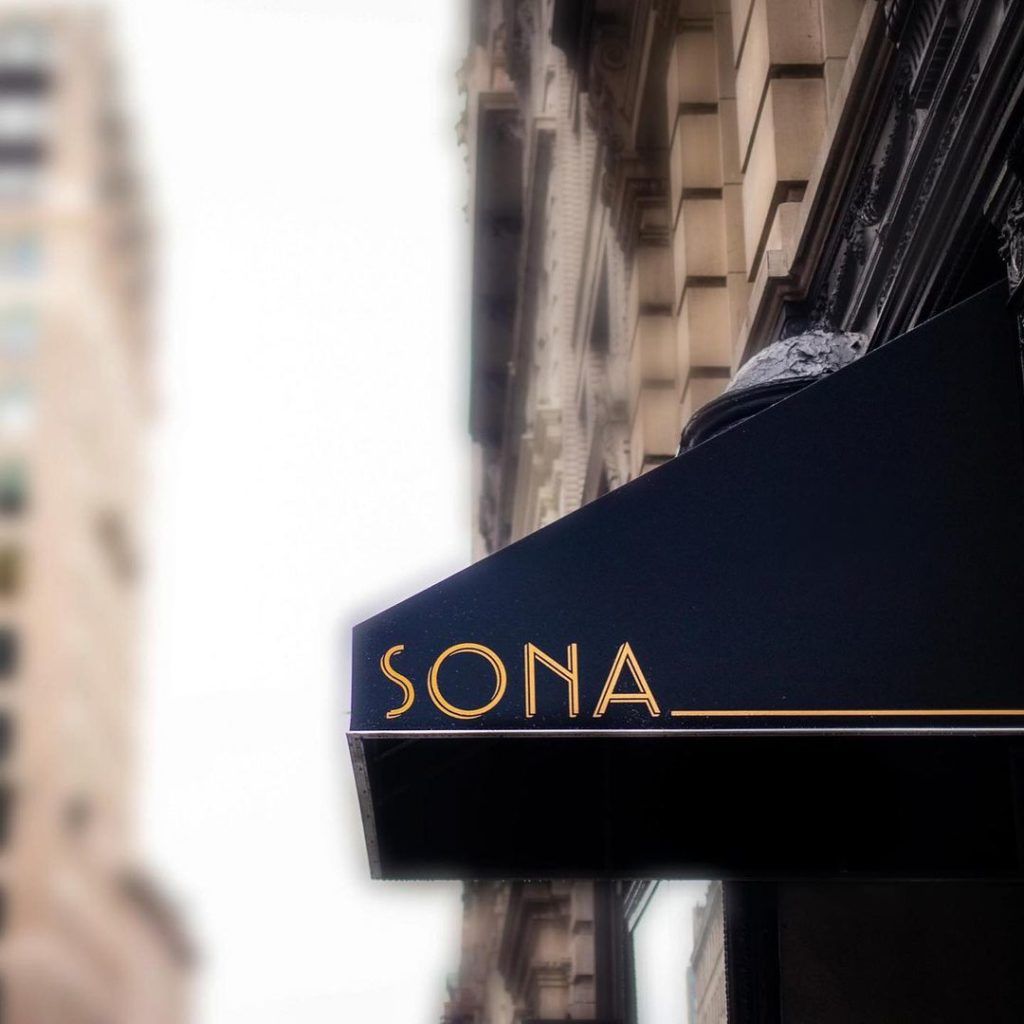 "Sona is the very embodiment of timeless India and the flavours I grew up with," Chopra said in her Insta post that went viral almost immediately. She also introduced the chef as "a masterful talent, who has created the most delicious and innovative menu, taking you on a food journey through my amazing country,". Well, seeing  shots of appams and some Indian-gravy-infused pizzas on Chef Hari's Instagram, we are almost drooling at the menu available for New Yorkers. Did we also see a dosa and pani puris stuffed with caviar? Well, looks like it's an off-beat menu with an Indian heart. 
A note on Chef Hari, he has been a vital and integral part of the dining scene from Dubai's Bombay Bungalow and Masti to Bangkok's Jhol and India's Alchemy in Bangalore. The space has been nurtured to and created to suit fashionistas and fine diners alike by Interior designer and stylist Melissa Bowers.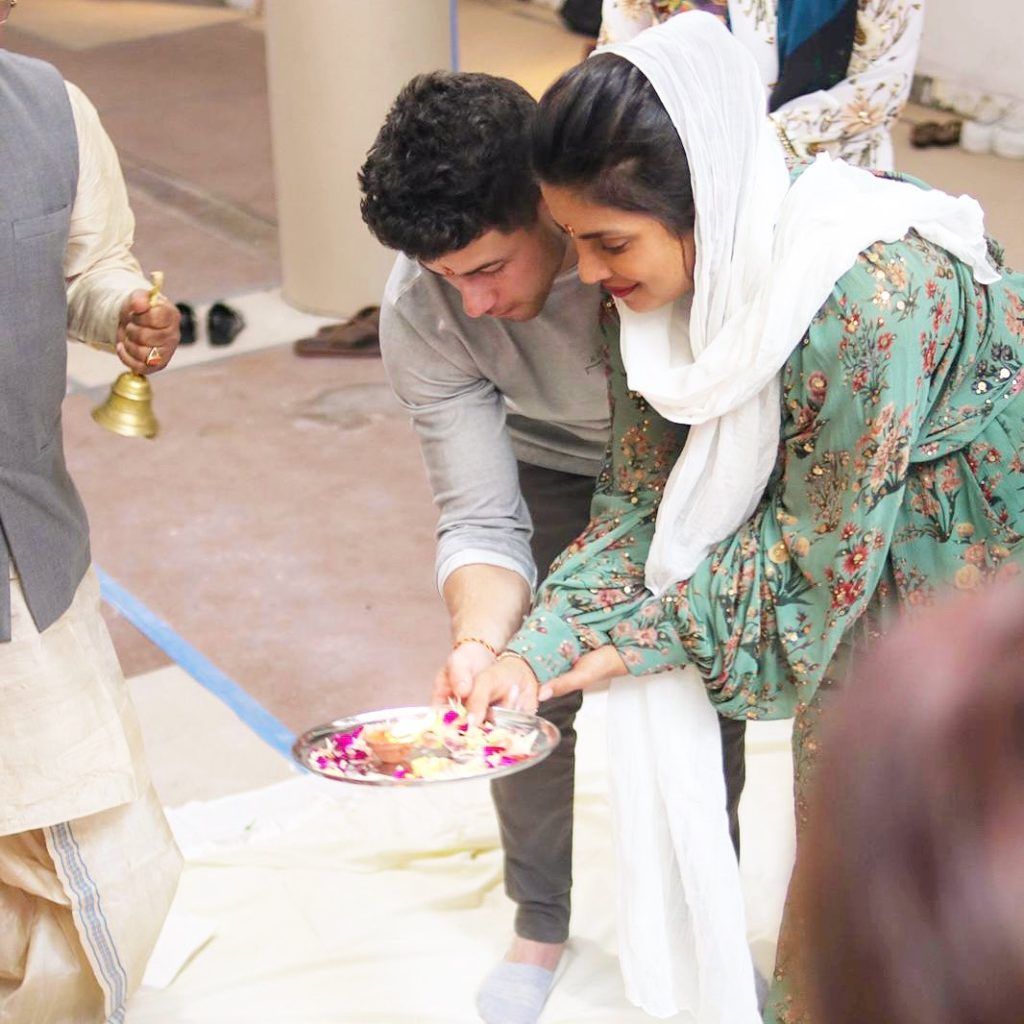 The final vision was called 'Indo Deco' from Mumbai's art deco heritage – this design inspiration made Sona stand out. On the website, there's also a space that caters to South Asian art – and paintings from well-known artists are displayed and curated by Priyanka Mathew of Sunderlande Art Agency.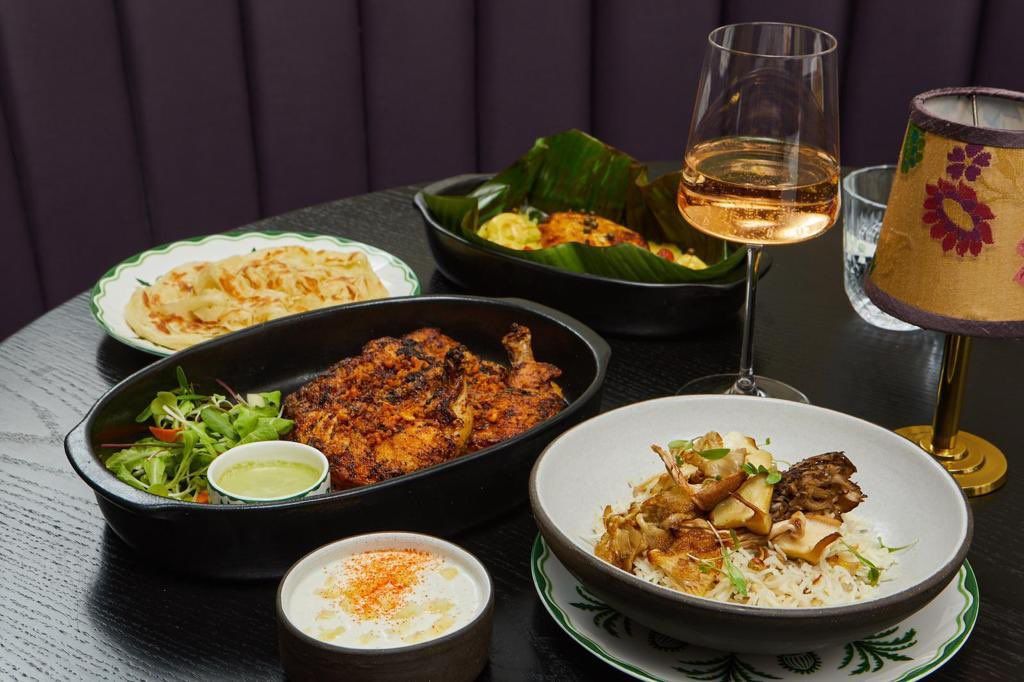 Here's what Priyanka had to say about the opening on her Instagram:
"What started as a simple craving for great Indian food has become this labour of love, and I can't wait to welcome you all in, and for you to experience timeless India in the heart of NYC!
This has been a team effort all the way… from the many many menu deliberations, food tastings, and decor decisions with @maneeshkgoyal, @davidrabin8, Chef @harinayak, and @mabowersinc, to landing on the perfect name, all thanks to @nickjonas – yes! Hubby came up with the name at an early tasting with the team, as Sona means "gold," and he had heard that word in India, well…A LOT, throughout our wedding! 🤣
We're opening following all NYC and NY State safety guidelines to ensure you have a night to remember. I'm devastated I'm not there to celebrate, but I'm definitely there in heart and spirit…and on FaceTime."
Here are some dishes from the menu:
We're dying to see the menu and how this space changes the way Indian food is seen and perceived through the eyes of New Yorkers. Guess we'll have to wait and see! 
Know more about Sona here. All images via Sona + Hari Nayak + Priyanka Chopra's Instagram and twitter.