Iftar parties and Eid celebrations may be muted this year due to the pandemic. However, that doesn't stop you from celebrating with a fitting feast on Eid. Here's a list of restaurants delivering on Eid.
Restaurants delivering on Eid in Mumbai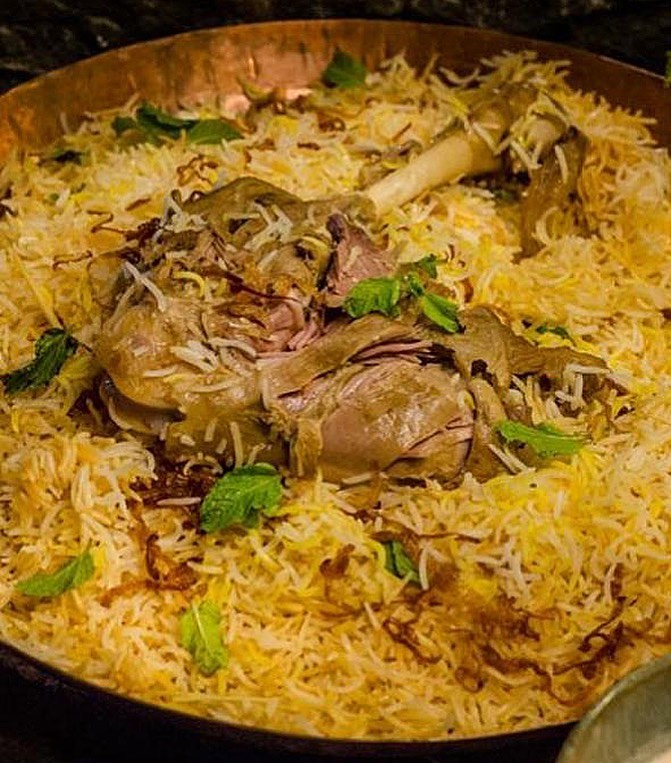 The gourmet India food delivery service is a brainchild of Chef Amninder Sandhu and the folks behind the The Table. They're doing an Eid special menu, and you can get the coveted raan biryani be pre-ordering. The menu includes nalli nihari, haleem, chicken, jackfruit, and lamb biryani, chicken samosa, mutton kebab, and many other traditional dishes.
Order through Scootsy, or DM them on Instagram, or call +91 99674 35879.
Flavours from all across the country can be delivered right to your home. Curries, naans, kebabs, and everything you may wish to order for your feast, Ishaara can deliver.
Order through Swiggy, Zomato, or Scootsy.
The hotel is serving up specials this Eid. Try the Kashmiri pulao, chicken khubani masala, kesari phirni, sheer khurma, and more from one of the most loved kitchen of Mumbai. They're also doing Eid hampers that you can gift your loved ones.
Order by calling them on +91 022 66653271.
Restaurants delivering on Eid in Delhi
From Awadhi subz biryani to haleem, murgh seekh kebab to malai phirni, they've got all the essentials of an Eid feast.
You can order through their website, Zomato, Swiggy, or call +91 98733 33047.
They're delivering traditional Eid treats like murg badami korma, nalli nihari, kandhari raan, zarda pulao, and khameeri roti. They also have Eid hampers available until May 24.
Order by calling +91 11 2430 4454 or +91 80 8002 8090.
They're delivering a feast of biryani, kebabs, and phirni. And along with Delhi NCR they're also operational across many cities in North and central India.
Order through their website, Swiggy, or Zomato.
Restaurants delivering on Eid in Bengaluru
They're delivering special treats for the festival. While they haven't posted a menu, you can call them to know about the menu and place orders.
Contact them at +91 95316 53156.
Doing only pick-ups, Taawoon has Malabar special biryanis on offer. Chicken, mutton, and fish variants can be ordered by calling on +91 8599 997711.
A specially curated menu featuring their most special treats is what the hotel is putting forward. Purani Dilli ka fried chicken, Mangalore highway chilli beef, Hyderabad bazaar ki tawa seekh, and many more sumptuous dishes are being delivered.
Call on +91 80413 58276 to order.
Restaurants delivering on Eid in Hyderabad
Their Eid brunch has a whole lot of options for you to feast on. Hyderabadi chicken dum biryani, Nizami dahi bhalla, haleem, lashkari kaliyan, sheermal, and lots more make up their menu.
Get it delivered or pick up from the hotel, call +91 80083 02162 to place orders.
They have an ongoing menu specially crafted for Nizami delicacies. Call on +91 77023 03169 to order haleem, korma, biryani, dum ka murgh, khubani ka meetha, and more.
Swiggy Genie
There's nothing like sharing home-cooked food with loved ones on Eid, and Swiggy Genie is here to make that happen even in times of social distancing. They will pick and drop your food from your home to your chosen destination — just ensure that it's packed in a way that can be carried on a bike. They're running this service in Bengaluru, Mumbai, Hyderabad, Chennai, Delhi-NCR, Pune, Kolkata, and over 100 other cities.
All images: Courtesy restaurants