This year hasn't been the best — that's a global consensus. However, there have been a few silver linings, and one of them is home kitchens. We've discovered the culinary talent hidden in our neighbourhoods, and now we can't get enough of it. As this segment is teeming with options, we help you in the decision-making process. Here's our pick of the 13 home chefs in Delhi, and you will love them.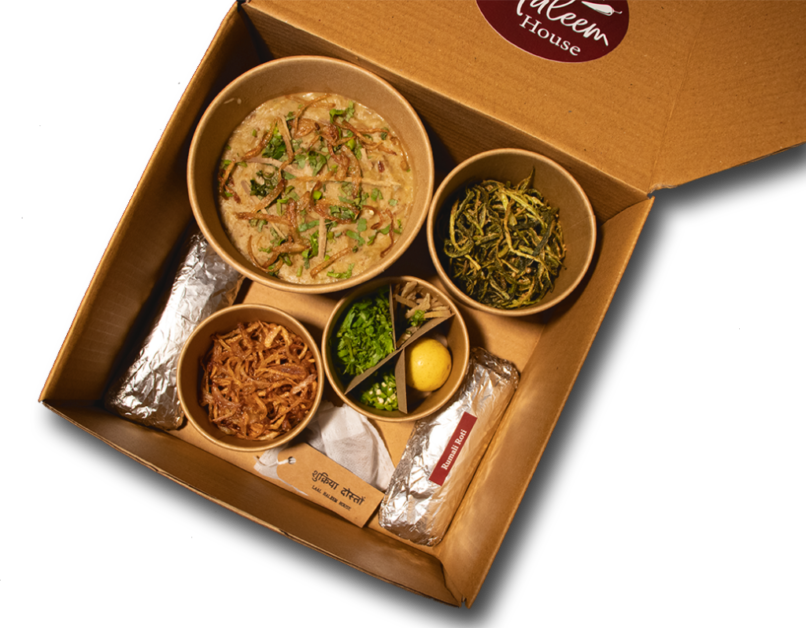 By Chef Bharat Lal Seth, Laal Haleem House — true to its name — does only one dish, mutton haleem. As the chef puts it, "It's got it all—lentils, meat, bone broth, and porridge, slow-cooked in a dollop of pure ghee," and it's the kind of goodness we love in our meals. They do two meal boxes, for two and four, and each is accompanied by roomali rotis, sliced crispy bhindi, and condiments (fresh coriander, chopped green chillies, julienned ginger, fried onion and lemon).
Price: Rs 1,200 for two and Rs 2,300 for four, delivery charges extra
How to order: WhatsApp +91 9717615865 or takeaway from B-2/4, Vasant Vihar, New Delhi
Run by Trang, Dhruv, and Shivalika, Vietnam-ease Caphe is all about authentic Vietnamese food. Trang, born and brought up in Hanoi, their flavours replicate the original cuisine perfectly. They do Bahn-mi, noodle bowls, and pho, and do takeaways/deliveries every Wednesday, Friday, and Sunday. They also do customised family-sized meals, as well as small dine-in experience in their space. If you love Vietnamese food, you can't miss this family-run kitchen (Trang & Dhruv are a couple, Shivalika is Dhruv's sister).
Price: Rs 900 for two, approximately
How to Order: Via Instagram or call on +9183760 05385, takeaway from DLF Phase 3, Gurgaon
Started by Nicole Juneja and her mum Kusuma Juneja, Mood in Vasant Kunj, Delhi, has an Instagram page that'll make you drool. The concept food service does delicious, homemade food home from Wednesday to Sunday. And every week the menu changes to reflect Nicole's mum's mood, but always harkens to her childhood, and the food she grew up eating in Darjeeling. Their biggest hits include delicacies such as double-smoked pork belly, chicken meatballs stuffed with cheese and Ema Datchi.
Where to order: DM them on Instagram for takeaway or pick-up
Bloody Luvly
Food is great, but how about cocktail mixes right at your doorstep? And none of that chemical-laden packaged foodstuff. That's right, Delhi, you have mixologist-made mixes ready to be delivered. At the moment, Luv (hence the name) is doing four Bloody Mary flavours–the original, jalapeno, cumin, and green chilli. These come in 500 ml and 1-litre bottles, along with cocktail recipe cards. You can get the original on the same day, but order 24 hours in advance for the other three flavours.
Price: Rs 400 for 500 ml and Rs 700 for 1 litre
How to order: Call or WhatsApp +91 98103 54949
They do coastal food and is a go-to spot for hearty fare. Stews, egg roasts, fish curries, prawn curries — you've got the best of Kerala food from here. They require a 24-hour notice and are closed on Mondays.
Price:
How to order: Via Instagram, takeaway from Defence Colony, New Delhi
SuRaBo stands for sushi, ramen, and bubble tea. Run by Radhika, she does sushi and ramen burgers, made of ramen, sushi rice, spaghetti, hakka noodles, fried rice, and Mexican rice, and without any buns. A one-of-a-kind delivery, she also does sushi 'cakes', which is a larger version of the bun-less burgers. Along with Japanese, she's also started doing burgers in Indian, Chinese, Mexican, and Italian flavours, like Rajma Rice, Chilli Paneer, Spaghetti Mushroom, and more. And there are 13 kinds of bubble tea to wash down this decadence–a must-try place for Japanese food enthusiasts. They require a 24-hour notice.
Price: Rs 1,000 for two, approximately. Cakes at Rs 1,250 onwards. Delivery charges extra
How to order: Via Instagram or WhatsApp +91 99106 25711
They claim they're "serving up cauldrons of home-cooked magic', and we agree. They do Sunday dinners, and the menu is different each week. From buff massaman curry to Bengali mutton curry, chickpea-pumpkin-pork smoked stew to Pandi curry (Coorg-style pork), and European desserts, they've got a good deal of variety. And what makes it better are the dishes that are relatively rare to find in Delhi.
Price: Rs 900 for two, approximately. Delivery charges extra
How to order: WhatsApp +91 98363 76969
They do small-batch, artisanal pickles and preserves that wish to recreate memories of your childhood. Jamun Ale, Ginger Ale, Ginger with Raw Fresh Turmeric in Lime pickle, Mango Pickle with Chana, Prawn Pickle, Meat Pickle, Chicken Pickle–they've got a host of options from the usual to the new.
Price: Call to enquire
How to order: Call +91 98115 56529
The name of this venture is self-explanatory; it has come about from Shibani Sachdeva's love of quiche. Currently, she does spinach & mushroom, chicken ham, jalapeno, and olive flavours
Price: Rs 500 to Rs 800
How to order: Contact +91 98997 92021
The Parsi Kitchen
The affable chef of Soda Bottle Opener Wala, Anahita Dhondy Bhandari, came up with a way to continue donning chef whites through the pandemic. Hence, emerged The Parsi Kitchen, a weekend meal delivery service that she runs with her mother, Nilufer Dhondy. They offer a new menu for each weekend. From traditional Parsi to lasagnas to lemon eclairs, they're serving up homemade food under the expertise of a professional chef.
Price: Rs 1,000 for two, approximately
How to order: WhatsApp on +91 72178 17377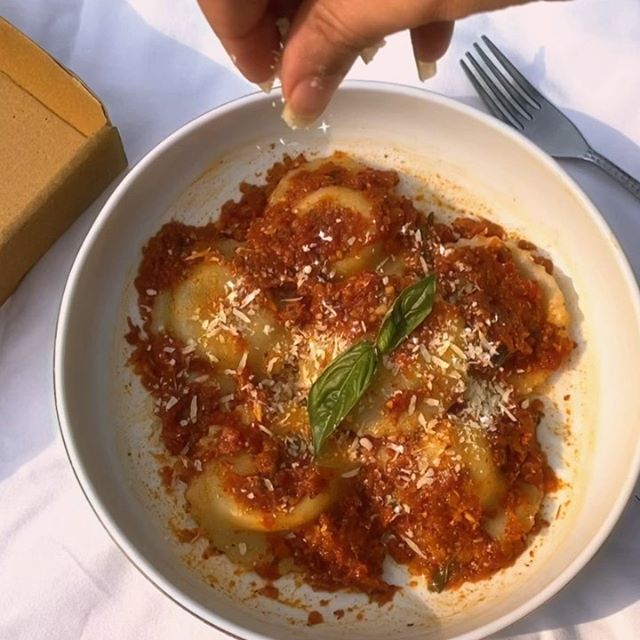 They've got you covered with pizzas, pastas, hummus, desserts, and healthy options as well. They also serve burgers, dimsums, and wontons; keep a lookout for new additions to their menu. If it's comfort food you're looking for, give them a try.
Price: Rs 1,000 for two, approximately
How to order: WhatsApp on +91 99588 33833
Started by Miti Experiences, an events service, Miti Cafe is run by mother-daughter duo Manisha and Shruti Chowdhary. They do Maharashtrian and coastal food, so think prawn masala with vada, veg cutlets, stuffed masala brinjals with vada, fish fry, mutton kheema, meat curries, and more. They require a 24-hour notice.
Price: Rs 800 for two, approximately
How to order: Call +91 73035 88868
They do an assortment of freshly-made jars–chutneys, dips, and fillings. From the staple dhaniya chutney to classic coleslaw, momo chutney to garlic aioli, they've got your needs sorted across cuisines — India, International, Mexican. And since there's no rule on how you spread, dip, or fill your eats, feel free to experiment when it comes to pairing food with these.
Price: Rs 175 to Rs 360 per jar
How to order: WhatsApp on +91 96672 20147
Boju's Kitchen
The grandmother-granddaughter duo runs a kitchen making momos. They've got mutton, mushroom, vegetarian, chicken, paneer, and pork momos. They've also started doing other dishes, such as curries, aloo dum, matar achaar, and more, which are typically served as meals. They need a 24-hour notice.
Price: Rs 150 to 450 for 10 momos. Rs 350 to Rs 900 for meals
How to Order: Via Instagram