With coronavirus overshadowing the headlines as a pandemic, it's high time that we start paying attention to cleanliness, and more importantly, our health. Health in the time of coronavirus demands prevention since we lack the cure, and with flu season looming over our heads, work towards building immunity via these healthy drinks that you can make at home.
We spoke with Delhi-based nutritionist Lovneet Batra on the best ways to boost immunity through easy-to-make healthy drink recipes. Batra's insights on these drink recipes come with an added advantage that one can consume it every day, but the effects depend from person to person. Since they are organic and 100 per cent natural, there's no harm.
Recipe #1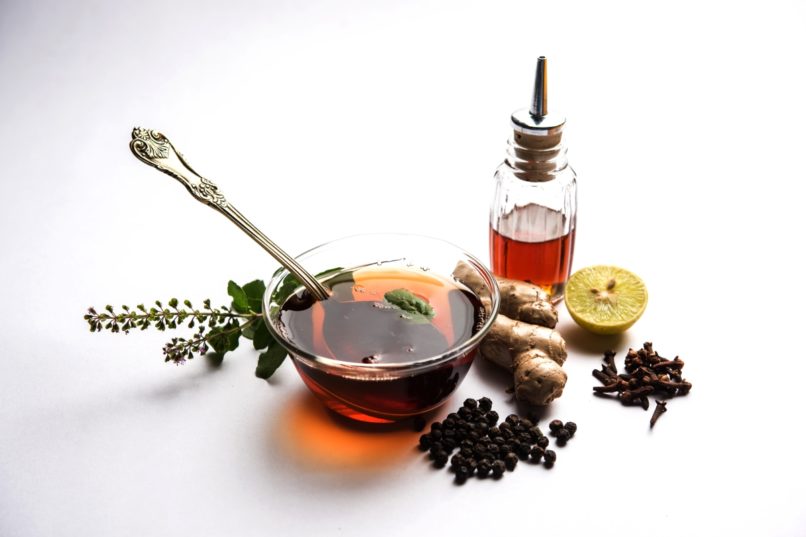 Add 4-5 tulsi (basil) leaves in a glass of hot water and mix with a teaspoon of ginger juice.
Tulsi keeps you hydrated. Unlike coffee, it is not habit-forming and while it is simulating, tulsi keeps you grounded and rejuvenated. Tulsi is rich in vitamin A, C, and K. It is also infused with minerals like calcium, magnesium, iron, and zinc. Ginger, on the other hand, holds a solid antioxidant profile. Ginger helps in bringing down inflammation and swelling.
Recipe #2
Mix 30 ml amla juice with 5 ml ginger juice.
Amla (Indian gooseberry) is essentially a winter staple. Just 100 ml of amla juice contains anywhere between 600-900 mg of vitamin C. It is considered the most antioxidant-rich food in the world, even more than goji, acai, and blueberries. Amla also contains vitamin A and small amounts of calcium, copper, manganese, and phosphorus. Most people also use amla to reduce the symptoms of type 2 diabetes as it balances blood sugar, cholesterol, and triglycerides.
Recipe #3
Add 250 ml of raw Haldi (turmeric) and 1/4 teaspoon of crushed black peppercorns in a glass of hot A2 milk.
A golden immunity-boosting recipe, Turmeric is a highly potent ingredient. This potency comes from curcumin, a powerful polyphenol that decreases the risk of cancer, works as an antioxidant, and also reduces blood fat and sugar levels. It also contains minerals such as manganese, iron, copper, and potassium.
Recipe #4
Combination juice of carrots, beetroot, and ginger.
Both carrots and beetroot are rich in vitamin A and vitamin C. This combination is power-packed with antioxidants that improve stamina, metabolism, and digestion. This is one of those healthy drink recipes that'll not only boost your blood flow but also lower the chances of diabetes.
Recipe #5
Mix ashwagandha (Indian ginseng) in a glass of warm almond milk.
Besides an active aphrodisiac, ashwagandha is a key ingredient to reduce stress. Stress can proactively lower immunity, making you prone to diseases. Ashwagandha should be consumed with milk for significant results.
Recipe #6
Add 2-3 pieces of star anise to warm water.
Star anise is a spice that is naturally anti-viral. Besides using it in lifestyle products such as essential oils and soaps, it also consists of antioxidants, anti-inflammatory, and antimicrobial properties.
Best time to have: Have these drinks on an empty stomach or between meals (3-4 hours before and after). Avoid consumption of coffee at least 3-4 hours before and after having.
Recipe #7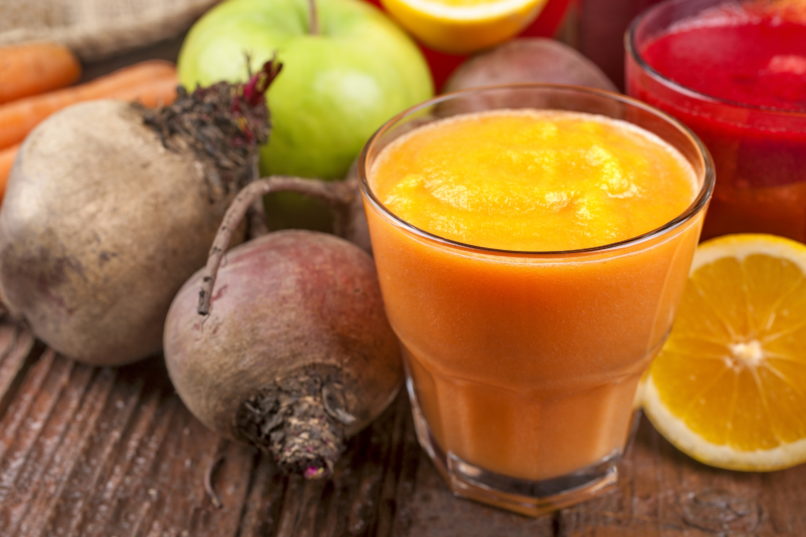 This is called the Hi-Ball glass and was sent exclusively to us from the good people at Chiva-Som International Health Resort. Add 2 carrots and green apples, and 1 beetroot and ginger to a cold press juice machine. Blend it well. Have it mid-morning or mid-afternoon.
Low in fat and high in fibre, green apple is a great source of vitamin C, A and K. They help boost metabolism in the body and fight ageing as well. Proper intake of green apples can enrich your skin, resulting in fewer blemishes and dark circles.
All images: Courtesy Getty