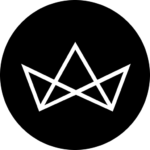 #LSADiscovery: Maverick & Farmer Coffee's artisanal brews come from the heart of South India
Maverick & Farmer Coffee is the newest cup on the artisanal coffee block.
The artisanal coffee wave has been on a high tide for the last three years. Giving no sign of slowing down just yet. We've got new brands coming up every other month, which basically means more quality coffee for all those who love a good cuppa joe.
The latest addition to this ever-increasing roster is Maverick & Farmer Coffee. Based out of Coorg, they grow, process, and brew their beans at the coffee estate itself. The roastery is in Bengaluru. They've got different kinds of coffee, where the flavours vary from a monsoon Malabar (Clouds in my Coffee) to a dark French roast (Tall Dark Handsome), a citrusy honey sundried Robusta (Sunkissed) to a medium roast that's a mix of Arabica and Robusta beans (Parama), and a light roast for those who don't enjoy the bitter notes (Say Hello to Mellow).
A Cold Brew Blend is also available. Made to be sweet, it's roasted slower than other coffees and is a mix of honey sun-dried and wet-process arabica beans. Then there's the special blend after the tennis pro, Rohan Bopanna. The green beans for this coffee are sourced from Bopanna's coffee estate in Coorg, which go through two separate ways of processing to result in a medium-dark arabica roast.
With the green beans for this roast coming from the tennis star's own coffee estate in Coorg, the Rohan Bopanna master-blend is a medium-dark roast single estate Arabica. The Arabica from the same estate is processed in two different ways to give this coffee an interesting body and a clean flavour.
What to have
Their Tall Dark Handsome and Say Hello to Mellow are the most versatile blends, and work well across different kinds of cups—be it cappuccino, americano, flat white, or any other.
What we love
One sip and you know these folks know their coffee. Along with the quality, they also suggest what kind of cup goes best with each blend and brew. The limited options mean they've focused on perfection each time rather than spreading themselves too thin simply to have more choices on display.
Maverick & Farmer Coffee has two cafes in Delhi and one in Bengaluru at the moment, along with a host of partner cafes. You can also buy their blends at these spaces or online, along with brewing equipment and accessories.
All images: Courtesy brand