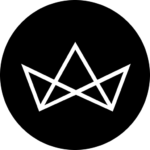 Legendary mixologist Philip Bischoff on ice, tonic waters & creating the perfect home bar
Philip Bischoff is a legend in the world of mixology. Recently appointed the Beverage Ambassador for Four Seasons (Asia Pacific), he has headed the famous Manhattan in Singapore that has won Asia's Best Bar two years in a row, and was No. 3 on the World's Best Bars list last year.
Focusing on creating innovative beverage concepts in the near future, he spoke on the country's cocktail culture and what makes a perfect home bar.
What's your experience in India been like?
So far, really great, although I'm still on the road quite a bit and never really settling in a place for too long. What I've seen so far is simply great and it's always incredible to experience new cultures. I'm very grateful for the opportunity to work here and for spending time in Mumbai and Bangalore.
What's your take on the Indian cocktail industry?
It's a young, ambitious, and creative scene from what I've experienced so far. It's great to see what highly motivated talent and passionate bartenders are creating with the opportunities given here in the market; pushing the boundaries of convention.
A must in any cocktail culture?
Good quality ice being used for making drinks, and also for serving. So, I would love it if everyone had access to great ice to make amazing drinks.
View this post on Instagram
The best bar in India according to you?
I have to admit, I have not had the opportunity to see too many bars in India yet and I believe, there are many great places out there. However as of today, I feel Bombay Canteen is doing an amazing job with their concept and overall execution.
How has the cocktail industry changed in the last 10 years?
It has become one big global family and I'm stoked to witness and be part of a movement that connects so many cultures and people. With trade shows and competitions, guest shifts, and pop-ups now becoming a crucial part of many a bartenders' schedules, it's become a career path with more opportunities than ever before.
One cocktail trend you wish would disappear?
Every cocktail trend that makes people happy usually makes bar owners happy as well. Some trends pay the bills and allow us to invest in new things, while others that are not meant to be will surely disappear on their own. But how many more tonic waters do we really need?
Three must-haves in a home bar?
Investing in top quality glassware. Regardless of whether it's for wines, or to enjoy a long drink, or a glass of whiskey, it should rightfully be enjoyed in glassware that's fitting for the drink, and the occasion. A good wine opener. And a jigger–when it comes to cocktail making, the right measurement makes all the difference.
What's in store for in 2019?
I still have a long way to go and many different cultures and markets to experience. However, the next big project for me this year will be my assignment as Beverage Manager of Four Seasons Hotel and Private Residences Bangkok at Chao Phraya River, which will open later in 2019. And here we look forward to bringing forth a great new hotel bar experience, among other great destination offerings to our patrons.