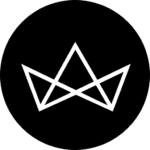 Cake for a cause: Food fundraisers that are doing their bit for India's COVID-19 relief
The F&B industry is hit the hardest due to the second wave in India. However, it is probably also the most resilient. Carrying forward the strength from last year's disruption, several individuals working in the F&B industry are donating, supporting charities, and amplifying verified sources personally. Among these warriors are the bakers, who from the comfort of their homes, have been running fundraisers for India's COVID-19 relief.
Here are several bakers across India you need to check out, baking a cake for a cause. All 100 percent of the proceeds from the bake sale will go to committed charities such as Hemkunt Foundation, Goonj, Annada, and many more.
Dark chocolate tart by Neysa Mendes, Good Slice, Mumbai
View this post on Instagram
Peanut butter and dark chocolate fudge (10 pieces per box) by Third Roast
View this post on Instagram
Mango and mascarpone tarts by Piccoli's Handmade Pasta, Mumbai
View this post on Instagram
Chocolate souffle jars by Monkey Temptation, Chennai
View this post on Instagram
Classic chocolate chip cookies by Urvashi Shivnani of @asweetsurrender, Kolkata
View this post on Instagram
Chocolate ganache cake slab by The Culinary Cat, Bengaluru
View this post on Instagram
Four cheese rigati by Cheesewali of The Cheese Collective, Mumbai
View this post on Instagram
Strawberry and cardamom jam by Berry and Thyme, USA
View this post on Instagram
Vanilla and chocolate marble bundt cakes by Kareena Sobti, Mumbai
View this post on Instagram
Lotus biscoff cheesecake by Little MissChef, Mumbai
View this post on Instagram