If you are a vegetarian and are still looking for a place where you can savour a mouthwatering vegan and vegetarian fare and relax in the comforts of a cozy ambience, then, your next culinary adventure awaits at the brand-new, two-story luxury restaurant and bar 'Millo' in Kamala Mills. It is the place that fulfils all of your vegetarian requirements by elevating cuisine with a dash of passion in each dish.
Millo is located in the busy and lively pockets of Lower Parel, Mumbai. It stands out in the posh and luxurious Kamala Mills, which is home to a plethora of restaurants serving a variety of cuisines. It creates an authentic atmosphere, giving the impression that you are dining in the revered streets of Greece. Millo is an extremely creative vegetarian place, thanks to its exclusive, luxurious, and elegant decor that is an integral part of the modern dining experience. It is truly unconventional in nature, sealed with a contemporary style, and accompanied by a modern touch. The restaurant has an ambiance that exhibits its own distinct character and luxury, with shades of blue and white subtly offset by a whimsical white and grey patterned floor. You'll feel like you're in the arms of nature on a bright, calm summer day as you move effortlessly through the space from day to night.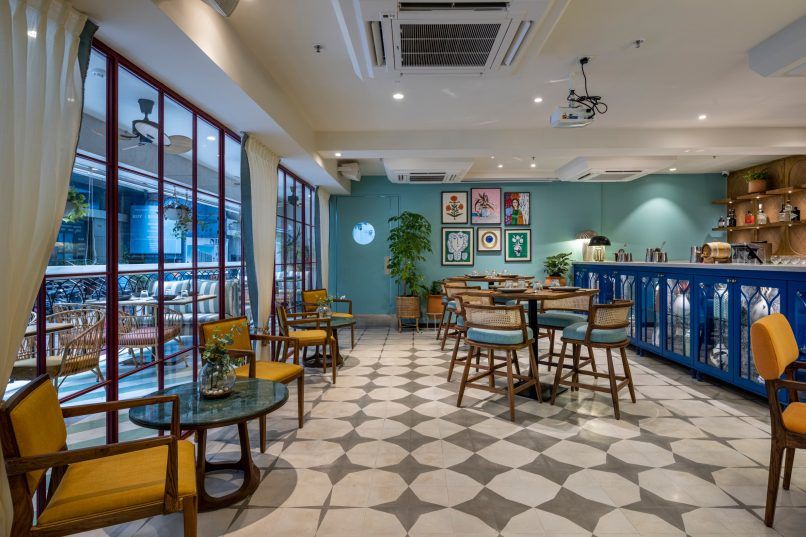 Sujit Mehta, Founder of Millo says "Millo is a warm, cosy, relaxing all-day dining place where you can spend quality time with your loved ones. With its soothing and pleasant ambience, Millo is an elegant Kitchen & Bar with spaced-out tables creating utmost privacy and focusing on the taste, customised crockery & food served in the most stylish manner. Food at Millo has a quirky take on vegetarian recipes from all over the globe and focuses more on Mexican, Italian & European cuisines with a diverse range of vegan & plant-based food. Our handcrafted cocktails with sustainable ingredients expose our guests to some innovative drinks. Pour Overs, Cold Brews, and Iced Americano with some innovative manual coffee brewing techniques definitely enhance our guests' afternoon experience by sourcing the best coffee beans from Mandal Khan Estate of Chikmagalur."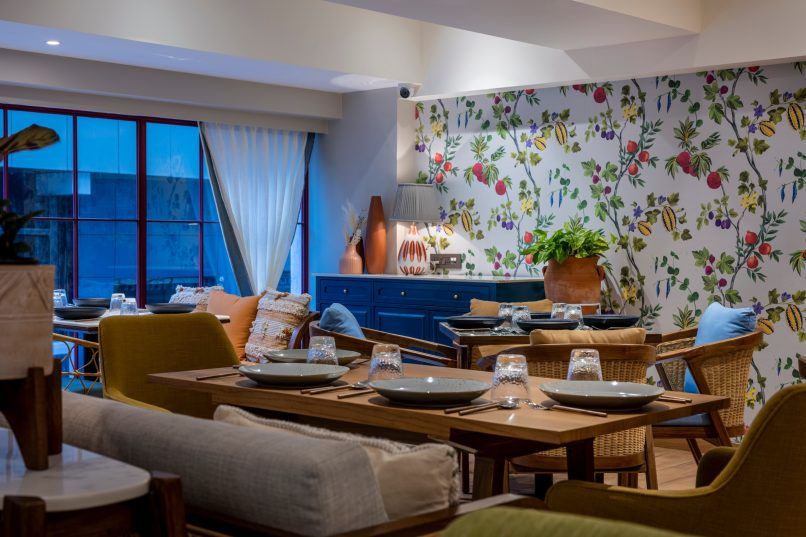 The dishes and beverages at Millo are a reflection of the location—they are bursting with flavour and presented in a pleasing mix of contemporary vegetarian recipes. The best ingredients are used in each recipe, which is served in custom flatware. From soups, small plates, contemporary chaats, thin-crust pizzas, sushi, mini meals, large plates, and salads to bar specials, hot plates, signature plates of pasta, dumplings, and more, the menu has something for everyone.
Some of the must-try dishes at Millo include :
Pita Galouti, which consists of grilled pita topped with a galouti kebab; served with labneh; Chilaquiles Filo Cups, melt in mouth Flaky squares with cold guacamole, refried beans & pica de gallo; Turkish Twist bajri vada topped with babaganouj; Millo's Pizza for which Italian San Marzano tomatoes are used to prepare the sauce with red paprika, onions, bell peppers and sliced garlic; 5 Spice Bao, served with chestnuts, summer greens, and peanut. crunch; and Burrito Mojados which is wet Burrito stuffed with rice & vegetables; baked with romesco sauce.
The extensive bar menu features drinks and craft cocktails made with the freshest homemade ingredients, sugar substitutes and the latest technique and is also waste management friendly.
Flavoursome Cocktails that complement the food menu:
Shades of Emerald, a drink that revives flavours of green apple & elderflower along with basil which replicates shamrock flower; Once Upon A Time In Hollywood, a cocktail which will offer you crisp flavours of popcorn along with bracing cherries, agave and lemon that will make you nostalgic about your first movie experience; Pink Fiesta, a fizzy bubbly cocktail with the relish of berries, floss, and sparkles in it- this cocktail's bubbliness will burst several flavours in your mouth and Junkanoo, a thirst-quenching tikki drink which will fortify the roof of your mouth with its fresh minty-pine nutty flavours.
Hero And Featured Image Courtesy: Millo Cafe and Bar